Best Noise Canceling Headphones Reviewed & Rated for Quality
Planning a trip or a vacation seems like a real hassle, but nothing compares to all that annoying noise during traveling by bus or plane. You can't make all the increasing chatter around you stop, but you want to get some kind of isolation from it and peacefully spend that traveling time, imagining the final destination and upcoming good time. The best option you have are noise -canceling headphones!
Featured Recommendations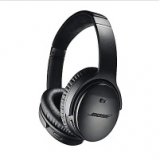 Bose QuietComfort 35

Our rating
First Class
Price:

See Here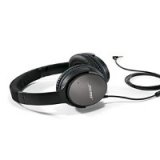 Bose QuietComfort 25

Our rating
Classic
Price:

See Here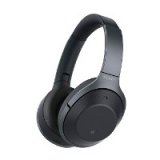 Sony WH1000XM2

Our rating
Outstanding Performance
Price:

See Here


Are they that good, and are they canceling all that noise from the outside world, you may ask? Yes, they are! People use them at work for better concentration, for canceling bus, train or plane noises, for traveling and many other purposes. Having noise cancelation headphones by your side means ensuring a peaceful time whenever you need it. Therefore, if you're searching for such a product that will provide silence in long exhausting hours in your life, we have a perfect list of the best noise canceling headphones!
10 Best Noise Canceling Headphones
Bose QuietComfort 35 (Series II)

Bose QC 35 are one of the best-selling NC headphones on the market. If you want to travel in peace, drive comfortably or perform any other activity without those bothersome noises from the outside world, Bose QC 35 is a must! Your life is going to change with these headphones.
Expand to see more
Amazing Performance
Bose QC 35 headphones are amazing at noise canceling, especially because they can block the outside sounds even when the noise cancelation is switched off. They have additional features that add to the whole high-level performance: a Google Assistant, a Dual-microphone system for clear sound and voice pick-up, and Bluetooth pairing for easier adjustment of features. Google Assistant works really well for Bose QC35, it's quite fast in picking up voice commands even at crowded places. The controls are very simple: the right ear cup has a power switch and pairing slider and buttons for volume and playback, while the left one has the button for Google Assistant. Lastly, the battery life goes up to 20 hours which is an excellent feature! There will be no more cables and plugging off during long traveling hours.
Design
Bose QC 35 NC headphones have a subtle design and you can choose from three colors: black, blue and silver. They're made from sturdy plastic and they come with a hard case for traveling – quite useful for transporting your headphones in a backpack or luggage without damaging them. This material also makes them lightweight, which all travelers love during long traveling hours – it makes them comfortable to wear for extended periods.
Bose headphones don't have any performance issues, but they do lack a simple yet useful feature – they don't automatically pause the music when you take them off. Additionally, there's no instant-mute button that would be very
useful for travelers
who need to quickly hear the information.
Cost and Value
If you want headphones that have great noise cancelation but also a balanced sound and a comfortable feeling, Bosh QC 35 is a perfect pick! They're a bit expensive, but that's the case with most high-quality NC headphones and they don't cost too much.
Canceling all outside sounds
Google Assistant, Bluetooth, and Dual-microphone system
Simple controls
20 hours of battery life
Made from sturdy plastic
Lightweight and comfortable
No instant-mute button and automatic music pausing
Pricey
Sony WH1000XM2

Another first-class product comes from Sony. WH-100XM2 is a model of NC headphones that are excellent at noise canceling. Whether you need them at work for better concentration, or for blocking all that murmuring during traveling, you'll be thrilled with these amazing Sony's headphones. Don't let those annoying sounds ruin your perfectly planned vacation.
Expand to see more
Outstanding Features
If you're a demanding audiophile you'll love these Sony's headphones. They are able to offer clear and powerful sound along with atmospheric silence! Noise-canceling option works wonders with Sony headphones. You'll be able to fully enjoy your flight without even noticing talkative people and travel-exhausted children. They are not so powerful like previously reviewed Bose QC 35, but it's not a big difference and you're going to be more than satisfied with their performance.
You won't have any issues with control buttons, they're easy to use by sliding and taping. The only drawback is the fact that touch controls don't work paired with the auxiliary cable. The control buttons are hidden on the sides of the ear cups for a clear appearance and sleek design. The power button, Bluetooth pairing, and Noise Cancelation buttons are located on the left side while the touch-sensitive control pad is located on the right ear cup. We shouldn't forget that Sony also features Google Assistant that works perfectly with voice commands.
An additional and very useful feature is the quick attention mode – you can mute noise canceling or music by placing your palm on the right ear cup. That way, you can catch all sounds that may interest you in a second, without having to take off the headphones.
Simple and Stylish
The overall design provides a comfortable feeling and stylish look. The two offered models have somewhat of a metal, icy touch featuring blue and silver colors. They look really nice and they come in a sturdy case that you can carry during traveling and look all modern and stylish with your new headphones. The outside of the ear cups is made from plastic and polished metal but the inner side is padded with synthetic leather. They also feature a polyurethane foam stuffed in-ear pads. These materials provide a comfortable feeling yet a modern minimalistic look.
Sony headphones are a bit heavy (9.7 ounces) but they still provide a comfortable feeling, especially with the extra padded ear cups. Now you don't have to worry that you'll have to let in all those distracting noises because you feel fatigued from wearing your headphones.
The battery life is very impressive – with noise canceling use it can last up to 38 hours while listening to music extracts more power so the battery can last around 20 hours. The great thing is that you get a fast charger, and only 10 minutes of charging provides about an hour of battery life. This is useful if you're in a hurry or you're constantly on the move like every serious traveler.
Cost and Value
If you're searching for everyday
headphones
, you probably can't find a better option than Sony. These wireless headphones are on the more expensive side but they provide so many first-class features that you won't even think about it twice!
User-friendly buttons
The quick attention mode
Comfortable and lightweight
Modern design
Quality materials
Long battery life
Touch controls don't work paired with the auxiliary cable
Pricey
Bose QuietComfort 25

If you want a light version of headphones that will make other sounds go away, Bose QC 25 is an excellent pick. They're an older model that still performs so well that we couldn't take them off the list. Check out their specs and compact design, you may find that they're a perfect choice for you!
Expand to see more
High-Quality
Noise-canceling option is impressive and similar to the newer model, Bose QC 35 – you'll be able to pass beside buses, ambulance, and other loud phenomena without getting a headache. Bose headphones have a noise-canceling option as an active feature, which can be a good or a bad thing. It's bad because they are not so versatile. Additionally, they provide high-quality sound. Some sound leakage may happen at high volumes, so the headphones aren't exactly suitable for office use but they're more than excellent for traveling and other similar activities.
You'll be amazed by the 32 hours of battery life. This is great if you're a traveler that is outside all day and don't have easy access to a power socket. Even if you run out of battery you can still put the headphones on and they will block outside noises.
Sleek Design
Bose QC 25 headphones have a sleek and trendy design. They are black, with blue and gray accents. If you prefer a subtle design over flashy and bulky headphones, Bose QC 25 fully meets that requirement. What you'll absolutely love about Bose QC 25 headphones is the comfortable feeling. These headphones are lightweight and they have padded ear cups for pleasant extended use. The headphones feature simple buttons for easier track changing, pause, volume adjusting, and other actions. Also, they come in a sturdy case for safe and easy transport, so you can just put them in your backpack or luggage without any worries.
There are some problems, however, with the ear cups that make them a bit unstable on the ears. They won't fall off quite easily, but it might happen while you're running or performing any other physical activity. Many users find this bothersome, which is understandable given that the main headphones' task is to stay on the ears!
Cost and Value
Bose QC 25 is an older model of NC headphones, and new ones tend to overtake them with outstanding performance. However, it still offers some great features like solid noise canceling and
good quality sound
. They're also cheaper from the previously reviewed models.
Great performance of the noise-canceling option
High-quality sound
32 hours of battery life
Sleek design
Comfortable
Cheaper than other first-class NC headphones
Some sound leakage may happen at high volumes
A bit unstable on the ears
Beats Studio3

The Studio 3 Wireless are the most popular Beats headphones. They provide a great music listening experience and they feature noise cancelation. If you want to have powerful headphones primarily for music combined with decent noise canceling, Beats Studio 3 may be the right answer to your needs!
Expand to see more
Boost for Apple
They do their best in producing high-quality sound, especially with providing an excellent bass, but they also have an active noise-cancelation option. This option works really well, and you can easily turn it on and off with a simple tap of the power button on the right ear cup. While this option is active, the battery life lasts up to 22 hours, and when it's off it can endure up to 40 hours. This sounds amazing, but it's only available for Apple users.
The only drawback is the fact that Beats Studio 3 has some additional features available only for Apple users, and not for Android ones. If you don't have an Apple product to connect with your headphones, the battery life will last only half as much. The same applies to Bluetooth pairing – it's super fast and efficient with Apple devices, and just ordinary with Android or others.
Subtle yet Stylish
If you want a subtle design with some nice details, Beats headphones are the best pick! They come in various colors such as black, red, gold and they all have a beautiful little detail that goes over the ear cups in different colors. For example, black ones have gold, red, and silver details or they are completely black. Therefore, you'll most certainly find a perfect model for you!
Lastly, we shouldn't forget to mention that Beats Studio 3 headphones are extremely comfortable and lightweight. The ear cups are padded for cozy use
during long traveling
or work hours.
Cost and Value
Beats headphones are definitely among pricey NC headphones on the market. This is not the issue for Apple users due to the fact that they'll benefit from many additional features, but for people with other types of devices, they are overpriced.
High-quality sound
Decent noise cancelation
Battery life lasts up to 20 or 40 hours
A subtle design with nice colorful details
Comfortable
Additional speed and power only for Apple users
Expensive
Bose QuietComfort 20

For those who prefer earbuds rather than big ear cups, Bose features QC 20 headphones. They fit securely in the ears and provide one of the best in-ear noise canceling options. If you're a flyer, your life just became better! Now you can put on these subtle and almost invisible earbuds and fully enjoy traveling.
Expand to see more
Great NC
Bose QC 20 is the most popular in-ear NC option. It may not seem that way, but Bose in-ear headphones provide an incredible level on noise canceling. They are designed to perfectly fit your ears, featuring soft silicon rubber tips. This also ensures secure placement, so they won't come off while you're physically active. Bose headphones weight around 1.5 ounces which makes them extremely lightweight and easy to carry. You also get a small storage box that provides simple transportation without tangled cables. The battery lasts for 16 hours, but the good side is that they'll continue to work without batteries, although without noise cancelation.
Compact Design
These headphones only provide a decent sound quality. They're not so impressive like previously reviewed models that have a high level of sound details, but you'll be satisfied with them. Because they don't have big ear cups, there were some difficulties with a storage place for all the features and battery. Bose resolved this by making a power brick that connects with a phone or a player by a long cable. It works on a simple on-off switch, and it comes in pocket size so you'll be able to carry it without difficulties. The headphones have another box, this time way smaller than the battery one, that provides easy power and volume control. Lastly, Bose features Aware Mode – the headphones have a button for instant disabling of noise cancelation.
Cost and Value
Bose QC 20 headphones aren't
the best choice for audiophiles that demand high-quality sound
. They perform best on daily basis, providing great noise cancelation and easy use. The main drawback is its price, which every customer finds incredibly high.
Excellent in blocking outside sounds
Comfy
Compact design
Battery life – 16 hours
Simple commands
Aware Mode
Only decent music sound
Pricey
Plantronics BackBeat PRO 2

Plantronics BlackBeat Pro 2 are over-ear wireless headphones with some seriously good features. They offer excellent active noise cancellation and great sound performance. If you're all into high-quality specs and music sound, this is one of the best picks.
Expand to see more
Unique Design
If you want more noticeable headphones with distinct design, these headphones are a perfect choice. Regardless of personal preferences about design, most users agree about the great performance of these headphones. They offer the noise-cancelation option
and great audio quality
. Additionally, they feature a useful little thing – a power switch for manual control over the NC option. However, while noise cancelation works really well, keep in mind that some background noises can find their way to your ears. If you want a completely deadly silence, Bose CQ and Sony are the best options one can find.
Additional Features
Plantronics BlackBeat Pro 2 are really lightweight headphones, and the ear cups have leather pads to provide more comfort. The left ear cup contains the play/pause button, and touch-sensitive arrows for song changing. The manufacturer claims that the battery life goes up to 24 hours, but it's a bit shorter than that.
Lastly, if you want to know whether there are any additional handy features, we can gladly inform you that Plantronics can automatically pause the music when you take off the headphones (something that even Bose QC 35 doesn't have), and Bluetooth pairing works on multiple devices. Additionally, the headphones are lightweight and easy to store due to their compact design. They come with a soft pouch for more protection – it's not as good as a sturdy case, but it provides some protection.
Cost and Value
We have to notice that Plantronics headphones lag compared to the first-class headphones like Bose QC 35, but they come at a significantly lower cost. If hearing top-notch sounds from your headphones isn't a must for you, Plantronics will give you an enjoyable experience and you'll be more than satisfied with the purchase.
Unique design
Good noise cancelation and great audio quality
Lightweight and comfortable
Automatic music pause
24 hours of battery life
Affordable
Audio-Technica ATH-ANC7B

Here we have another model of active noise-canceling headphones that block the outside noise using microphones rather than relying on ear cups to physically provide ear protection. If you are fond of simple and compactly designed headphones, Audio-Technica doesn't disappoint!
Expand to see more
90% noise canceling
The headphones perform great noise-canceling as well as in sound producing. The manufacturer claims that they block 90% of outside noise, and that's completely correct. You won't hear any heavy sounds like a train or bus passing by, but slight chatter in a full room remains in the background. However, while listening to music some amount of sound can leak. This can be quite annoying for your co-passenger on a flight, and you may run into some inconveniences.
Simplicity
The overall design of Audio-Technica's headphones isn't anything extraordinary. They are black with silver details and a nice leather touch. The leather is there to provide more comfort at extended use. Controls have a user-friendly design, and there is an additional switch for the noise-cancelation on the right ear cup that has an LED indicator to show when the option is on.
If you are a fan of simplicity and sleek design
of audio devices
, you'll love these headphones. They are also lightweight and compact – a perfect option for every traveler.
Cost and Value
If you want nice NC headphones that have great performance and won't extract a fortune from you like Bose, you can't go wrong with Audio-Technica.
90% noise canceling
Simple design
User-friendly controls
Compact and lightweight
Perfect for traveling
Well-priced
Doesn't provide full noise canceling
Sound leaks during listening to music
Sennheiser PXC 550

If you're into the whole business-like headphones, Sennheiser is an excellent choice! The model PXC 550 offers grey headphones with the subtle touch of white and silver. However, modern design isn't the only reason to love these headphones! They have some great specs, so keep reading to find out why Sennheiser is so popular these days.
Expand to see more
Sound and NC
Sennheiser PXC 550 provides excellent sound quality as well as adjustable sound modes. The headphones have a long battery life (around 30 hours) so you don't have to worry about having to take them off
in the middle of a long flight
. It would be a real shock to suddenly hear all that blocked noise, right? Sennheiser watches your back with this.
You'll be satisfied with the level of noise canceling that PXC 550 provides. They are not so amazing like Bose and Sony e.g. they don't detach you from the rest of the world, but they do provide great isolation. You can also adjust this feature if you need to hear more things for the outside world and the other way around.
The sound that PXC 550 headphones provide is clear and balanced, although it can be disturbed while the noise-canceling option is on too. Unfortunately, these two features work best separately, and you shouldn't mix them up if you want to hear a first-class sound. When we consider it separately, the sound quality of PXC 550 is very impressive.
Ergonomic Design
These over-ear headphones are ergonomically designed which means that they provide comfortable feeling during the use. The pads have a nice leather touch that not only blocks the outside noise but feels nice on your ears. Touch controls are also a great feature because they provide that smooth feeling and sleek design. They're also easy to use because they can't get stuck.
The great thing about PXC 550 is the automatic stop/play feature – when you get them off they automatically pause the music, and when you put them on, they continue with music delivery. This feature is excluded even from the first-rate headphones on our list. Additionally, the Bluetooth connection works smoothly and fast, so you won't have any hiccups.
Cost and Value
Sennheiser PXC 550 headphones provide great value but they are overpriced. However, keep in mind that they are less expensive than Bose and Sony yet are really close to their top-notch features. Therefore, if you have some extra money but don't have enough to spend on these first-class products, Sennheiser is an excellent option. Who knows, maybe the headphones win you over by their stylish look.
Subtle and modern business design
30 hours of battery life
Great and adjustable NC option
Automatic stop/play
Ergonomically designed
The sound is not the best when it's paired with NC option
Pricey
Bowers & Wilkins PX

Bowers and Wilkins PX are ANC headphones that based their popularity on modern design and excellent sound quality. If you're searching for headphones that will provide a clear and crisp sound while still having an NC option, look no more! Bowers and Wilkins have worked hard to provide some great features that would fully satisfy every customer.
Expand to see more
High-Quality Sound
PX wireless headphones (can be used with a cable too) provide a high-quality sound. There is a slight difference in sound quality when the noise cancelation is on too, but if you're not a hi-fi enthusiastic you won't even notice it. When the NC isn't on you'll have a rich sound without any issues. As a matter of fact, PX headphones are way better with producing high-quality sound than providing noise cancelation. Don't get this the wrong way, they work great but if you want
absolute silence so nobody can disturb you
, there are some better options on the market.
When it comes to NC option, we should mention that PX headphones do have some useful features. For example, you can adjust the level of noise cancelation according to your personal needs. The most useful feature is a transparency mode designed to let voices that come directly to you trough. For example, you won't hear chatter in the room, but if someone talks straight to you, the voice will come through.
Classic Design
Bowers and Wilkins PX headphones have a classic design, featuring metallic gray color with a white logo on the ear cups. They have a subtle silver glint as well as leather on the pads. Overall, the headphones' design is subtle and modern, meant to provide a comfortable feeling. PX is lightweight although sturdy metal on the outside of the ear cups provides good protection from scratches. You can't fold down PX headphones, but you can lay down the ear cups in a completely flat position.
Buttons on the right ear cup provide play/pause and adjust volume options, but the headphones also have smart sensors to control music playing. If you take the headphones off the music will automatically stop, and when you put them back it will start again. This is definitely an underestimated feature because it does free you from many clicks. Lastly, PX headphones have a battery life of 22 hours, but that extends to 50 hours if you put them on and off repeatedly.
Cost and Value
While PX headphones aren't the best pick for NC they do provide great value. They are expensive, that's for sure, but people love them because of their glossy design and high level of sound quality.
Excellent sound
Decent NC
Adjustable level of NC
Features a transparency mode
Sleek design
Long battery life (up to 50 hours)
Sound quality isn't the best when the NC option is on too
Expensive
Nuraphone

If you are an adventurous traveler and you want to try new things in life, Nuraphone headphones could be the next thing on your list! Nuraphone features a unique model compiled from both over-ear headphones and earbuds. This system should provide excellent sound and noise cancelation. Keep reading if you want to find out how Nuraphone works!
Expand to see more
Sensitivity
Nuraphone is a unique model of over-ear headphones that features a pair of earbuds too. Putting them on feels a bit strange, but they are designed this way to provide listening to an entire spectrum of frequency tones. Additionally, Nuraphone doesn't simply offer this range of frequencies, but it also claims that these headphones can determine how sensitive your ears are to them.
They feature the passive noise isolation – not only that other people won't hear what you are listening but you won't hear any background noises. The combination of both over-ear cups and earbuds provide an excellent level of noise canceling. However, they lack some good isolation when the microphone is on. Other people tend to hear a lot of background sounds when you're speaking and you can't even hear your own voice.
Simple and Comfy
Nuraphone headphones have a simple design, containing aluminum ear cups and hypoallergenic silicone ear cushions that provide comfort. However, many people find the combination of earbuds and over-ear cups too heavy for the ears. The headphones don't have a power button – they play the music when you put them on and pause when you take them off. It's as simple as that, you are free from all the buttons and all the click-and-miss hassle. Lastly, they have
a long battery life
– 20 hours of continuous work can't disappoint.
Cost and Value
We're not going to lie to you, Nuraphone headphones are the most expensive ones we found on the market. If you're eager to try out this unique model and check out its sensitivity test, you'll need to invest some big bucks.
Unique design
Great sound
Excellent level of NC
Comfy
Fewer buttons for less trouble
Long battery life
Not good for phone calls
Expensive
Criteria Used in Evaluation of the Best Noise Canceling Headphones
We have done thorough research to provide the list of 10 best noise canceling headphones since we couldn't just leave you to do all that stressful job of evaluating and comparing their specs all on your own. That's why we have implemented a rigorous evaluation of our best picks, and here's how we did it:
Performance
The overall performance of headphones on our list was the most important thing. The best ones are on the top, providing both absolute noise canceling and excellent sound quality. Many people only want to have an excellent NC regardless of the sound quality while music fanatics love to have both! There's a type of headphones on our list for every customer, but we have to admit that the ones that provide the most accurate sound and absolute silence are the top-notch products.
Additional Features
We have taken into account many additional features that make using NC headphones easier and enjoyable. For example, we are fond of the automatic pause/play feature because it makes life easier – it pauses the music when you take the headphones off and play it automatically when you put them back on. Another useful thing is manual noise cancelation, an option to quickly cancel this feature and to let in the sounds from the outside. Almost every traveler finds this a must feature because without it you can miss important information during the trip. It's a bit embarrassing to ask your neighbor about the information every time you miss them. However, many first-class headphones don't have this option, and we have still placed them on the top of the list – we just couldn't overlook all their outstanding features. That means that we have taken into account the presence or absence of some additional features, but they weren't the only thing that we have thought about, and we have had to compare them with other important factors.
Design
Evaluating the headphones' design was an important and difficult job. We have evaluated headphones on our list according to comfort and user-friendly features that were provided. Nobody wants to have issues with buttons or discomfort that comes from extended use of badly padded ear cups.
Cost and Value
Lastly, we wanted to know that you'll get what you'll pay for, so we took into account the cost of every product and their overall value. NC headphones are pricey devices – all the more reasons to know that the purchase is cost-effective.
Other Factors to Consider
There are some factors you might want to consider before you make the final decision and purchase NC headphones. It's important that you get the product that will satisfy all your requirements. In the end, these marvelous devices aren't cheap at all, so that's another reason first to be completely sure that you know what you need.
Where will you use them?
It all comes down to personal preference and the situations that you're exposed to. If you are a daily traveler, you should aim for active noise canceling headphones, but if you are exposed to noisy, crowded places you should go with the passive ones. Additionally, think about the type of headphones you prefer the most. Do you want earbuds, earpads or circumaural headphones? Do you prefer wireless headphones or ones with the wire? Carefully think about the pros and cons of each type before you decide.
What do you need?
There are excellent NC headphones that provide a high level of sound blocking, but they don't perform well with musical sounds. There are also options that are completely the other way around. You can even find the headphones that show flawless performance at both things, but if you don't have the fortune required to get them, you should think about making a compromise. There are also additional features that you may want to consider, e.g., automatic play/pause, manual adjusting of NC, and many others. Just think about the things that you can tolerate and the things that you can't and then make the decision.
FAQ
Frequently Asked Questions
Q: Are NC headphones safe?
A: Even if they might seem harmful with all that sound-emitting, the truth is that NC headphones aren't harmful. They don't produce harmful radiation, and they can help you preserve your hearing if you are constantly exposed to loud noises. However, keep in mind that some NC headphones, which let you listen to music wirelessly, can emit some radiation.
Q: Can noise canceling be used without playing music?
A: Yes, some models of passive NC headphones allow noise canceling even if the cord isn't connected to the music power source.
Q: Do noise canceling headphones block all ambient noise?
A: There are no NC headphones that can block 100% of outside noise. The ones that get close to full noise canceling have to be paired with music.