9 Epic East Coast Road Trip Ideas for a Memorable Vacation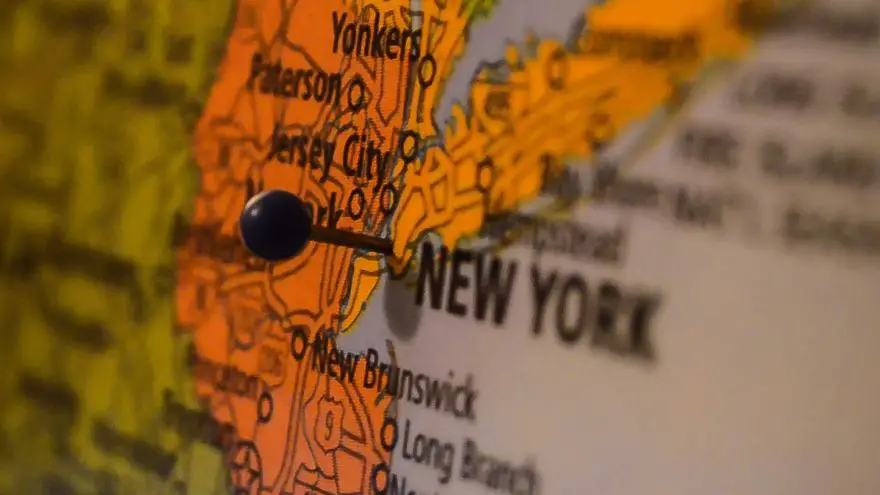 9 Epic East Coast Road Trip Ideas for a Memorable Vacation
drivrzone.com
For those of you who love to take road trips, or maybe thinking of taking one, an East Coast road trip might be something to consider.  When looking at the United States map, the East Coast, which is from Maine to Florida, will have many sites and attractions for you to see.  Obviously, we cannot determine what you may or may not like to see, but if you're looking for some great ideas, we have come up with a shortlist for you.  In this blog, we will give you nine of the top spots you should think about when traveling the East Coast.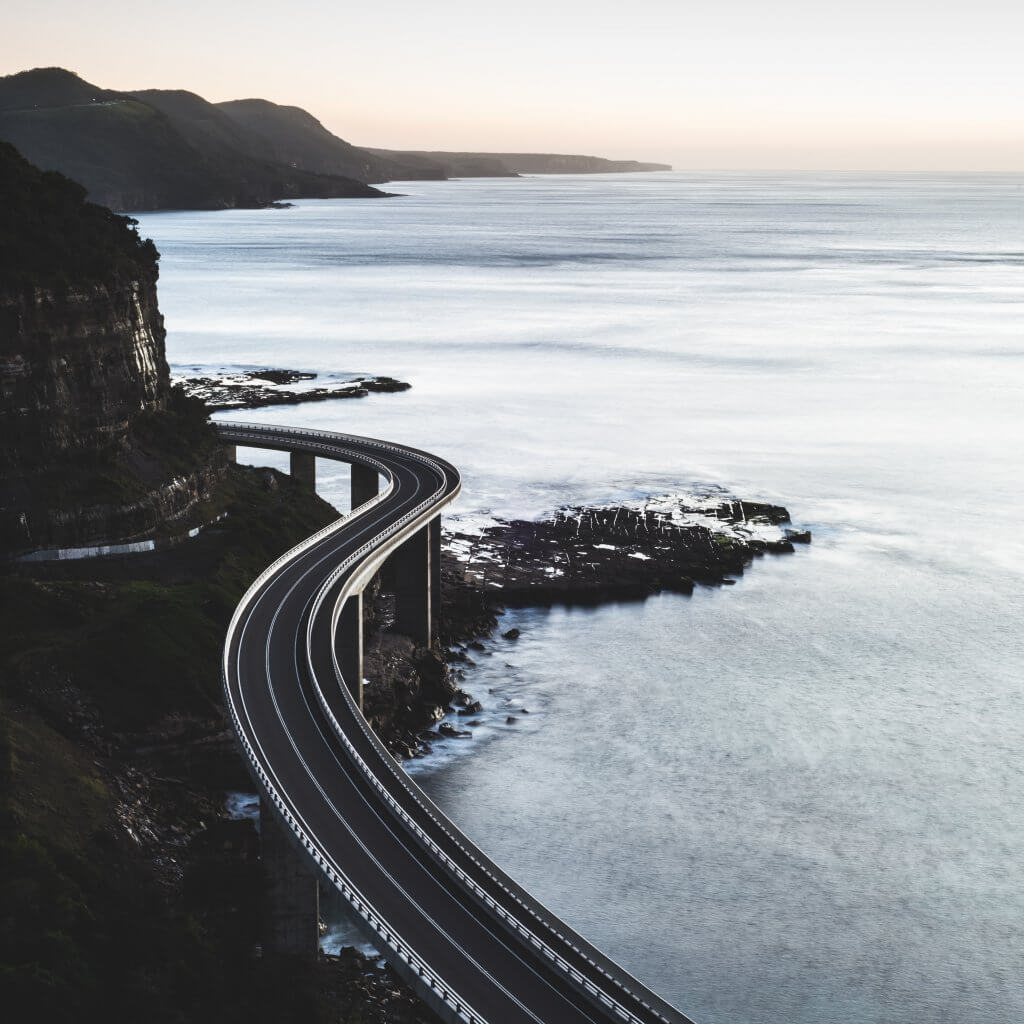 Acadia National Park, Maine
Acadia National Park is a gift to look at and is the only national park on the east coast.  We locate the tallest mountain on the Atlantic Coast in this park and its diversity in animals and plant life.   The park itself has over 30 mammalian species, seven reptilia, eleven Amphibia, over 20 species of fish, and over 331 species of birds.  This location will boggle the mind.  It does not matter what time of year you visit this park since there are a variety of activities all year round that will be offered.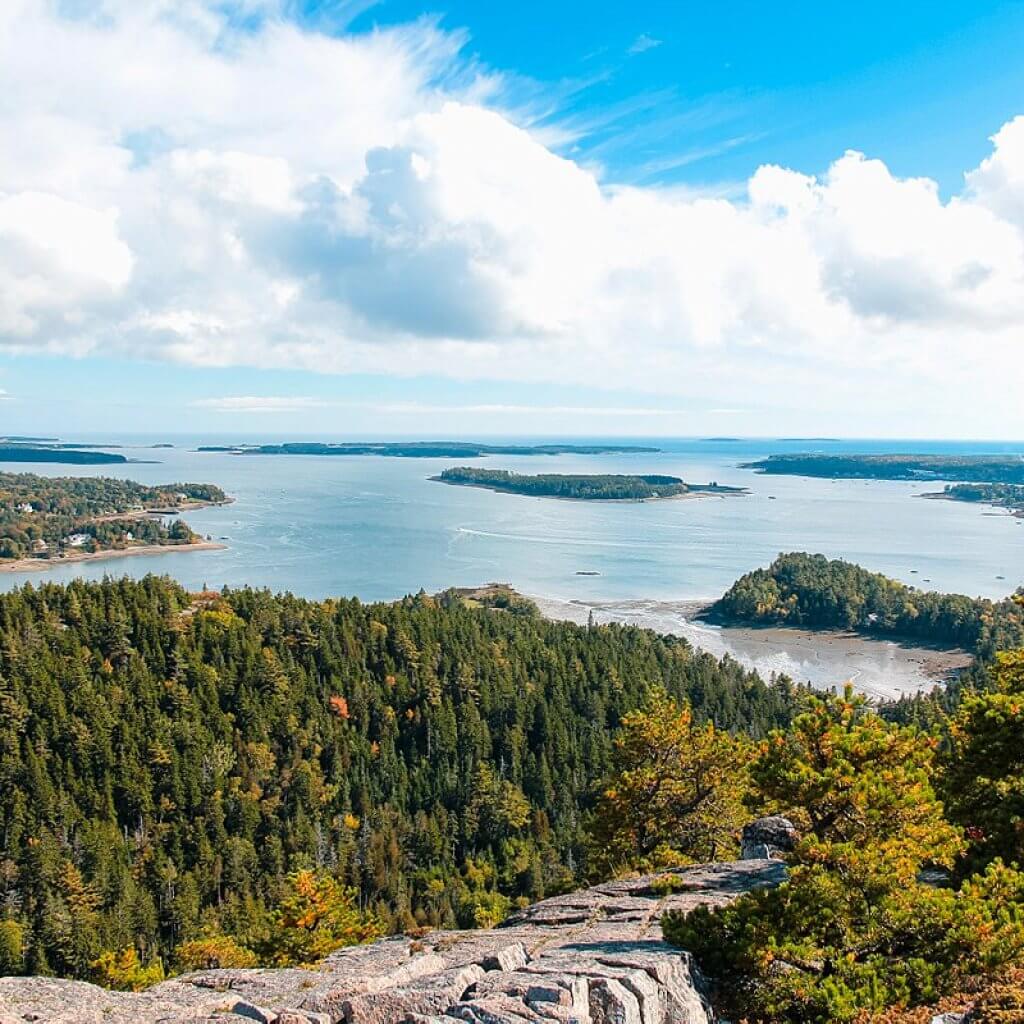 Salem, Massachusetts
Who has not heard of the Salem Witch Trials?  Well, if you haven't, but are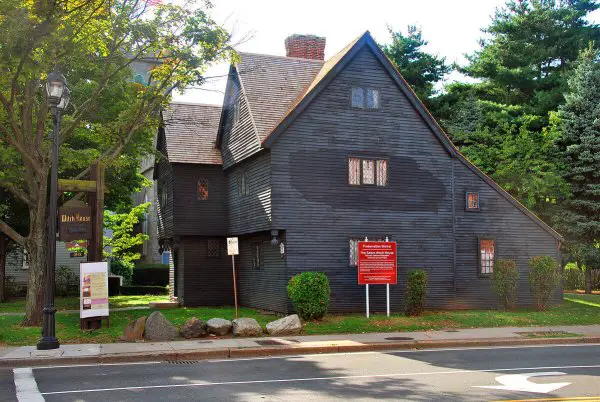 curious about what this is all about, one place you need to see is the historic town of Salem.  Culturally, the city is held regarding the famous witch trials of 1692 and has been in many films.
In Salem, you will come across many historical sites, museums, and a cemetery if you dare.  The Witch House, which was the home of the famous Judge Jonathan Corwin, is one of the few structures still standing with direct ties to the Witchcraft Trials of 1692.  He was the man that ultimately sent nineteen to the gallows.  This house offers tours that will give you a blend of information about the seventeenth century. If you want the ultimate experience here, visit in October when the witching hour is at it's fullest if you dare.
New York Botanical Garden, New York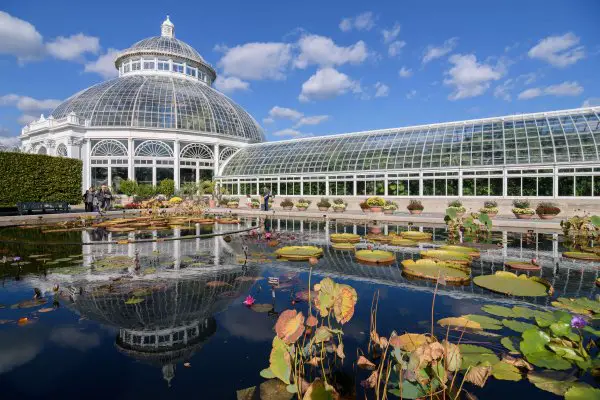 There is so much to see in New York, and depending on what you are into or the time of the year, will determine maybe what you see.  There are the obvious ones, like the Statue of Liberty, Niagara Falls, and the Hamptons.
We recommend seeing the New York Botanical Garden.  This botanical garden covers 250 acres of landscape and supports over one million types of living plants.  It was founded in 1891 and is now a National Historic Landmark and is the largest in any city in the U.S.
The garden is committed to preserving and protecting plants as Earth's natural resource and to educate, train and teach humans on how to protect mother Earth.
Smithsonian's National Zoo, Washington DC
Who wouldn't stop in the capitol?  There are many things to see in the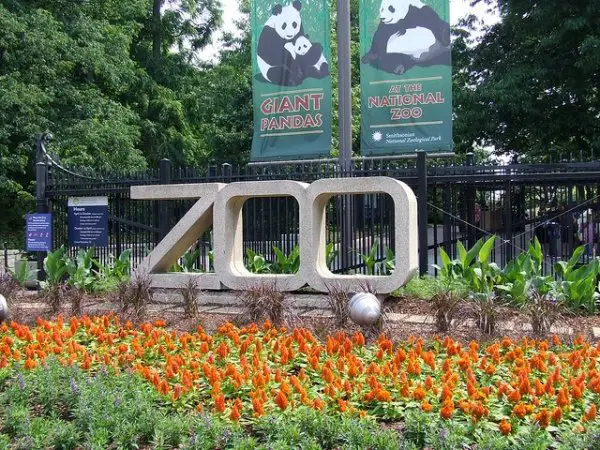 country's capital, and almost everything to do in DC is free.  From the museums, monuments, parks, and of course The White House there is something for everyone.
One of the coolest things to do there is to go see the Smithsonian's National Zoo.  Everyone loves animals and this gem is the home of over 1500 animals, 300 different species, and is located in Rock Creek Park.  There is a Bird House's Outdoor Flight Cage and you can get close to free-flying birds, those who love to show off for visitors.   This zoo will have everyone looking around and being amazed at the different sites it offers.  Rides for the kids, prehistoric exhibits, interactive shows for adults, and you know that we are all kids at heart.  You can't go wrong with this stop.
Alexandria, Virginia
The first President of the United States, George Washington, lived in Virginia.  There are many sites to visit and see regarding our first president, and some of those include King Street and Mount Vernon.  We know King Street as one of the "Great Streets" of the United States, and here you will find many restaurants and boutiques.
Then head up to Mount Vernon, where the famous president lived with his wife Martha.  Here you will see and visit about 50 acres of his plantation, the mansion he once lived in, and also his tomb.  The best part is that you can visit this historical site anytime because it is open 365 days a year.
While you are in Virginia, maybe take the route through the state that takes you over to Shenandoah National Park to see the caverns which include rope courses, mining stations, and a garden maze. Then make your way over to Roanoke and see the George Washington and Jefferson National Forest which stretches across the Appalachian Mountains on your way.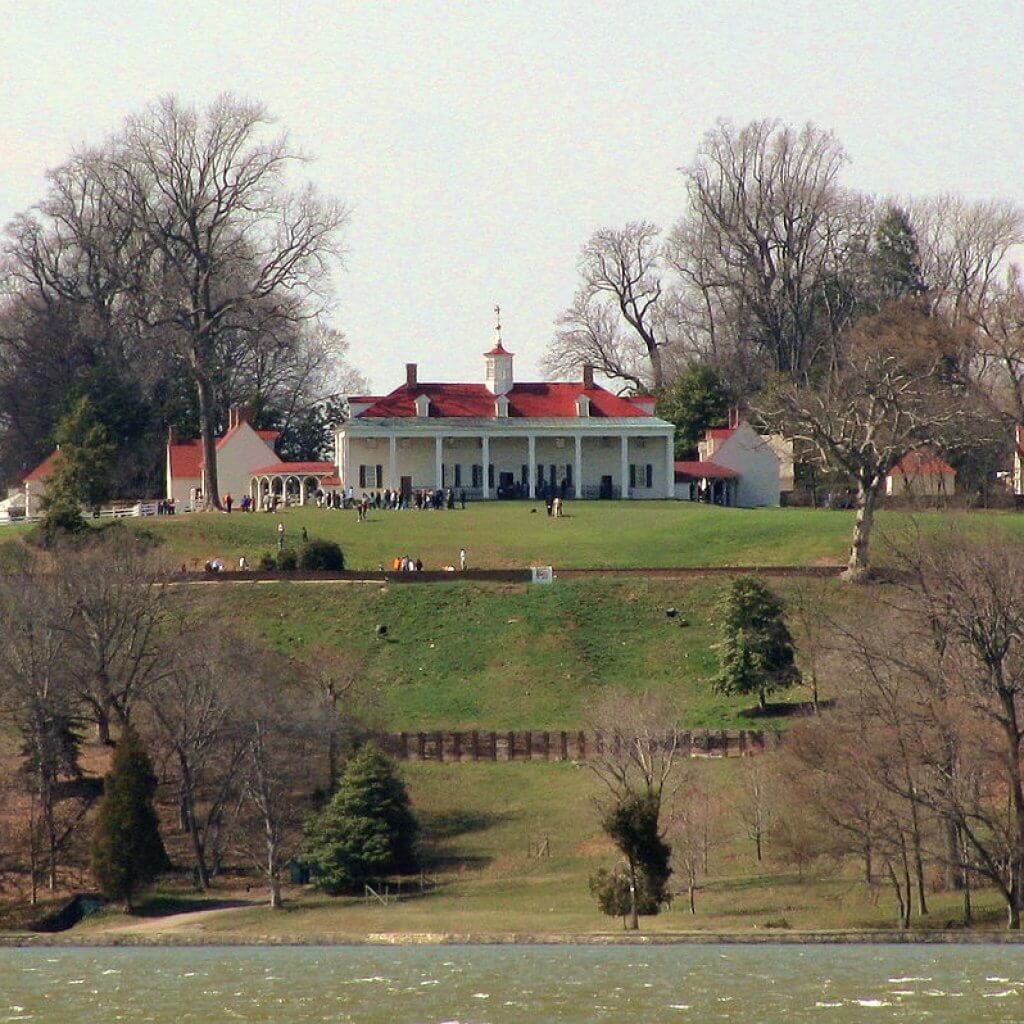 Biltmore Estate in Asheville, North Carolina
For those of you who love to look at sites inconceivable to you as far as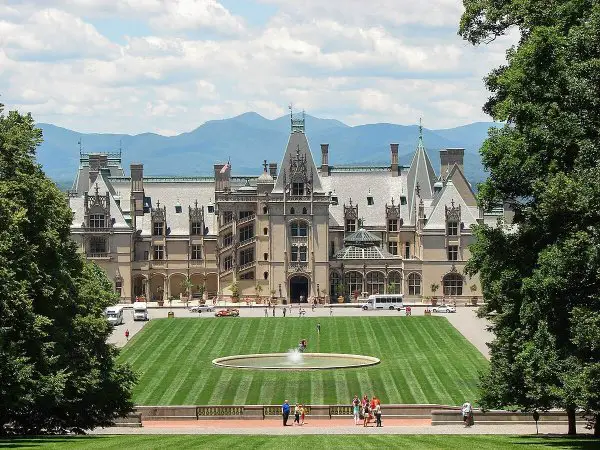 architecture, then visiting the Biltmore Estate is right up your alley.  This is one of the most impressive homes in the U.S. This estate is and grounds total around 125,000 acres, and the home has 250 rooms.
The family that lived here, the Vanderbilt, had Frederick Olmsted design this estate for them based on his known work on New York's Central Park and his legacy as the father of American landscape architecture.  You can take a self-guided tour of the estate and see just how everything worked in America's largest home.
Once you're done taking a tour of this large estate, you can jump in the car and head two hours away to Hanging Rock or the Great Smoky Mountains State Park.
Myrtle Beach, South Carolina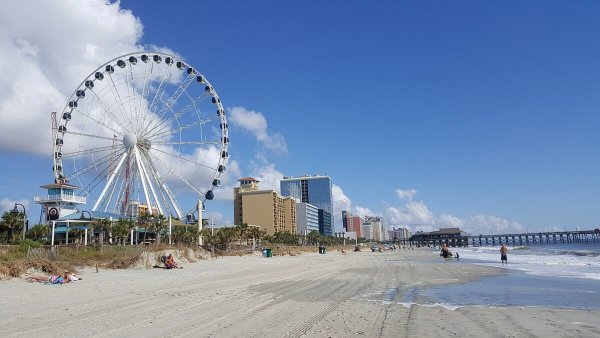 This beach is one of the most popular destinations and vacation spots on the South-East coast, and because of this, the accommodation and food services are the largest industries in Myrtle Beach.  There is so much to see and do that there is enough for any age to keep busy here on vacation.
Some points of interest in Myrtle Beach are; The Market Common, Family Kingdom Amusement Park, Coastal Grand Mall, Myrle Waves Water Park, Myrtle Beach SkyWheel and the Myrtle Beach Boardwalk.
There are so many things to see and do that you will not be bored, from its beaches, golf courses, live shows and attractions that you must stop here on your way through.
Savannah, Georgia
The Largest National Historic Landmark District in the U.S. is Savannah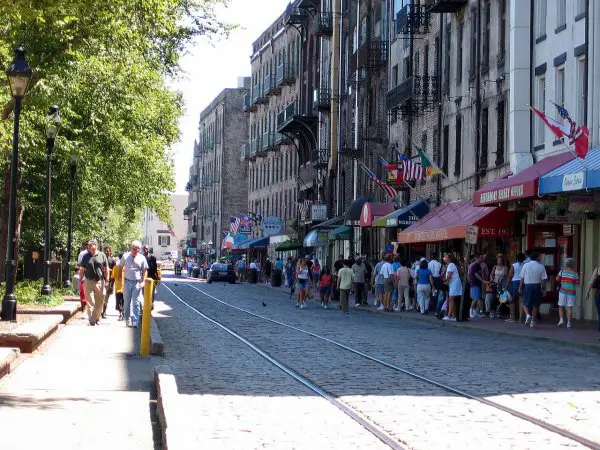 Georgia, and it will leave you breathless.  This historic site will let you walk its cobblestone streets with Spanish Moss-covered trees and next to pristine gardens to visit museums and mansions.
During the Revolutionary and Civil Wars, there were some famous forts that were mentioned in history and those are located here in Savannah.  If you are feeling adventurous, take a guided tour of the 100-acre cemetery called the Bonaventure Cemetery.
If you love a good thrill, take a ghost tour to see more of the eerie spots in the old-fashioned town.  Remember, lots of history and death here if you so choose.  They say the best time to see this beautiful city is from March to July because that is when most everything is in bloom and there are a ton of festivals.
Everglades, Florida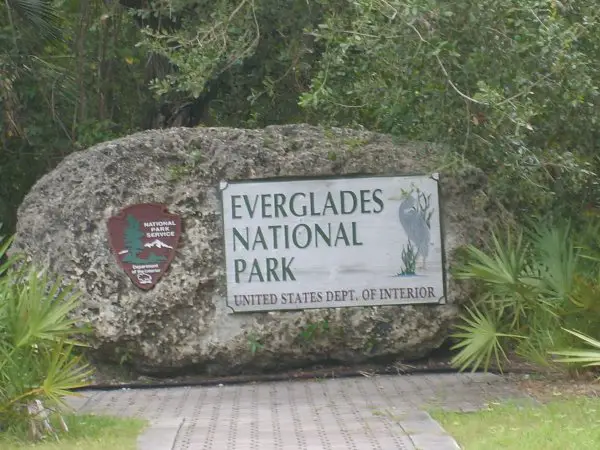 Florida offers a lot of the more popular attractions for families to enjoy, such as Disney World, Cape Canaveral Space Center, Key Largo, and even Fort Lauderdale.  However, the Florida Everglades will give you chills.
Whether you are a hiker, adventurer, or even a diver, this National Park will give you an unparalleled landscape to look at.  The park itself gives way to habitats natural for several rare and endangered species, from crocodiles, manatees, and the Florida panther.
This place has it all, and the best time to visit is during December through April, especially if you want to see some more endangered animals.  If you're feeling adventurous, take an airboat tour to get a different perspective on the park.
East Coast Road Trip Realized
Any travel that you decide you will do for fun or for business requires a plan.  When planning for a vacation, it can be the hardest thing to decide where you want to go and how you will get there.  Road trips are becoming more and more popular because of the many ways you can travel or where.
The East Coast road trip is one of the more popular trips out there, but there are so many things to see and visit that you cannot do it all in one trip unless you plan on a very long trip.  Take the time to look at the different things to see and if they are on a straight path, or if you have to zig-zag all over the place to get there.  You never know what you might see on your way to these places mentioned above and if you get sidetracked, it is ok, but make sure you give yourself enough time.
The worst thing to do is feel rushed because of a schedule you are trying to keep.  Make it fun and exciting, and the point of a vacation or adventure is to relax, not rush. If you're planning on doing your road trip on a motorcycle, you can also read our Motorcycle Trip Planner guide
Sources
Subscribe to our Newsletter