Best Oil Additives Reviewed & Rated for Quality
last updated:
Jul 01, 2019
Maintaining the engine of any type of vehicle is a difficult job. One of the most important and basic things is changing the oil. We don't need to tell you why this is important, you probably know everything about it! However, did you-you ever consider the fact that the oil needs additives? Some oils can turn out to be too thick or thin for the engine to give its best performance. This could be easily solved with the use of a drop or two of quality oil additive. They improve the viscosity of the oil and make sure that the engine gives its best during every ride!
Featured Recommendations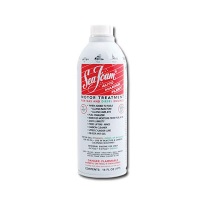 Sea Foam

Our rating
Versatile
Price:

See Here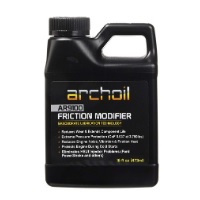 Archoil AR9100

Our rating
Multipurpose
Price:

See Here

Liqui Moly

Our rating
Budget-Friendly
Price:

See Here

Choosing the perfect oil additive is not an easy task. There are many things to consider before the purchase and even more when picking the product. It doesn't only need to be compatible with the engine type. Different additives offer different things. Some are only meant to be used for regular maintenance. Others are designed for improved protection against high or low temperatures and other kinds of threats. Therefore, it's hard to differentiate which one is proper for your vehicle. It's even harder to decide which one is the best from a wide range of products offered these days. In order to help you choose the best oil additive for your needs, we have done some market research. We came out with the list of 10 best oil additives one can find. They offer different things to meet a variety of needs, but they are the best of their kind! You should definitely be able to find at least one that has all the things that you need. Here we go:
10 Best Oil Additives
Sea Foam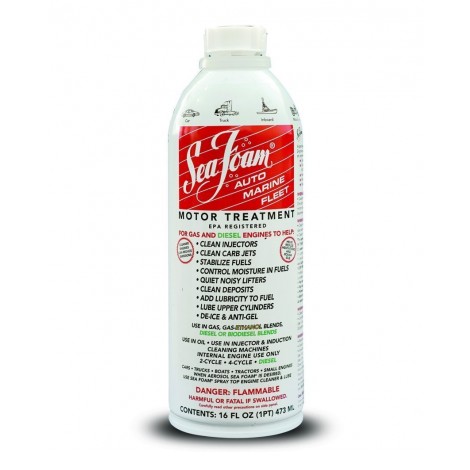 Sea Foam is one of the most wanted oil additives on the entire market! It works equally well on gas and diesel vehicles, which makes it super versatile. Not to mention how it does a great job in maintaining a variety of engines, from cars to power tool. We and thousands of satisfied customers love it for the efficiency it provides!
Expand to see more
Versatile
We have only the best words for this one! It works on a variety of vehicles because it's great for both gas and diesel engines. That's not all, of course! You can use it for your truck, boat or some smaller tools as well. As long as you pour it in a 2- or 4-cycle engine, you're good to go.

So this one is recommended for engines that already achieved over 5,000 miles or more. It works like a charm on old engines that are noisy and have gas issues. The only thing where it's not equally efficient regards ethanol gas issues. So keep this in mind if you need a special product for this matter.

Pure Petroleum
Now, you're probably wondering what makes this product so amazing? Well, it's pure petroleum! Yes, it's crazy, and let us warn you, the Sea Foam is very flammable. Make sure to store it in the right place and take the safety measures while using it! That being said, this formula allows for proper maintenance of your engine. It efficiently reduces and removes deposits, gum, and contaminants in all engines. With it, you'll vehicles and tools will run smoothly for many years!

Additionally, it's worth mentioning that Sea Foam comes in a nice bottle of 16 ounces. The bottle is rather simple and easy to use, so you won't have any issues when pouring the liquid.

Cost and Value
Sea Foam is a real lifesaver when it comes to engine maintenance, but it's also incredibly well priced. No wonder why so many users praise it and buy it all over again for years!

Works on different engines and a variety of vehicles
Great for older and noisy engines
Made of pure petroleum
Reduces removes deposits, gum, and contaminants
Comes in a convenient bottle
Well priced
Not the best solution for ethanol gas issues
Very flammable
Archoil AR9100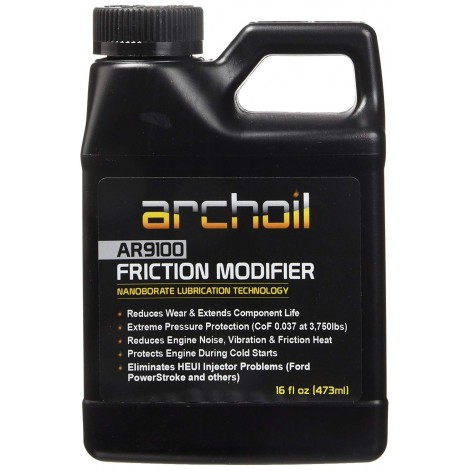 If you want what's best for your vehicle, this products is a must! It's not only a great option for basic maintenance although it does a great job! It also protects it from cold weather, reduces the noise, prolongs its life, and so much more. No wonder why Archoil is so popular and praised among users! Don't miss to check it out, because it's going to be one of your favorites.
Expand to see more
Multipurpose
This one is super useful for all kinds of engines that struggle with noise, friction, and other issues. It's very efficient in reducing deposits as well as corrosion. Not to mention how it
keeps the engine in good condition
for a long time. You can use it for a variety of vehicles and tools, although we still recommend checking out the compatibility before the use. The good results will start to show after only one use. You get to enjoy a quiet and smooth ride every time you sit behind the wheel!
Efficient Formula
Archoil is suitable for different vehicle types. It features a formula that works wonders for both gas and diesel engines. We really liked how it protects the engine from the cold weather. Most people struggle with finding the proper oil additive for the winter. Archoil is perfect for this purpose! How is this product good for my vehicle, you may ask? It's simple. Archoil features a formula with the Nanoborate. It's actually a detergent that resolves contaminants in the engine.
Also, we really like the black sturdy bottle of this one. It weighs 16 ounces and has a convenient handle on the top. This makes pouring the liquid super easy.
Cost and Value
The main drawback with this product is definitely its price. You'll have to add quite some cash to get Archoil. Without a doubt, it's worth every penny. It's just that many drivers will have to opt for a more affordable option.
Versatile and multipurpose product
Reduces noise, resolves contaminants, prolongs the engine life, and more
Suitable for both gas and diesel engines
Cold weather protection
The Nanoborate formula for great efficiency
Convenient bottle of 16 ounces
Liqui Moly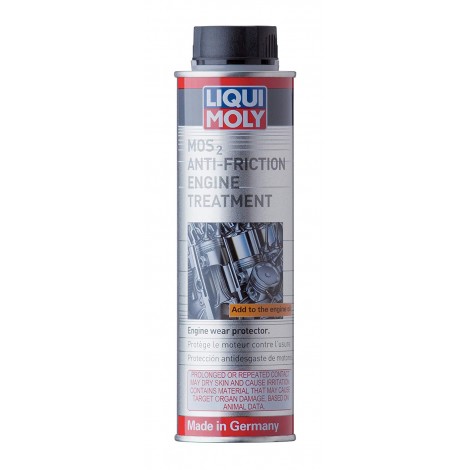 We have a perfect product for those who are on a limited budget yet want quality for their vehicles! Liqui Moly proves to be super efficient in reducing friction. It's an ideal option for older engines that are annoyingly loud and need better maintenance. If you're eager to find out more about it, you can look below for a detailed review!
Expand to see more
Different Engine Types
You can use this one not only for your vehicles but also for industrial machinery and tools. It works wonders on a variety of engines! Just don't make that mistake and use it on motorcycles. The manufacturer states that this shouldn't be done! That being said, we really liked how well it works on older engines. It offers long-time friction protection with only a drop or two of the liquid!

Reducing Friction and Noise
Liqui Moly is primarily designed for reducing friction in engines. Thanks to the molybdenum concentration in the formula, this product is very efficient. Actually, you won't find the better one for reducing friction at the same price range. It's better than most of the competition. So if you need a product for this particular purpose, you shouldn't hesitate to try this one. It's also very useful for reducing engine noise!

However, keep in mind that Liqui Moly is not equally efficient in removing debris and contaminants. If you need a product for these issues, you should probably skip this one.

Cost and Value
Liqui Moly is not only a high-quality product but a well-priced one as well. Even if you do need a different product for your other engine issues, you could use having this one in your garage. You won't find a better deal for the money!

Efficient formula
Works on different engine types
Great for older engines
Reduces friction and noise
Cheap
Doesn't remove debris and contaminants
AI Innovations LUC10002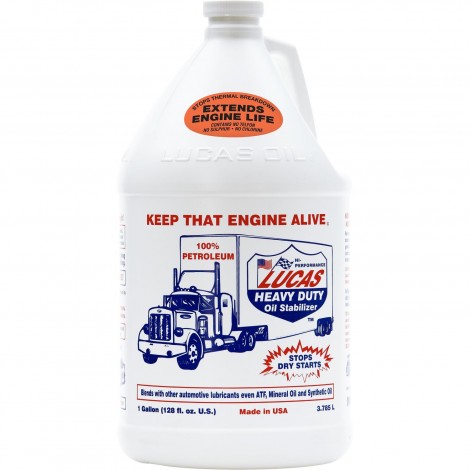 Here we have an amazing product that will increase the life of any type of engine! It helps with dry starts, overheating issues, and much more. This one is actually a stabilizer that reduces oil loss and makes your engine run smoothly all the time. Make sure to check it out, because you're going to love it!
Expand to see more
Stop Dry Stars
You're probably wondering what's so special about this product? The answer is simple, it stops dry starts! Of course, there's that part where it prolongs the lifespan of the engine, reduces noise, and much more. All in all, it's an amazing product that works with a variety of engine lubricants. You can use it for your car, truck, or other types of vehicles.

Reduces Oil Consumption
We have to mention another great thing about this product. It reduces oil consumption! Pour a little bit of this additive and the oil issue will be blown away. It will help your engine run smoothly and increase its performance. The only drawback comes from the fact that it doesn't work well at cold weather. You might want to try some other type of product for winter!

Cost and Value
Now, this one could seem a little pricey but consider the fact that it comes in a 1-gallon bottle. You'll use it for quite some time, that's for sure. If you can add a few more bucks to get it, we say go for it. You can't go wrong with Al Innovations!

Stops dry starts
Increases the life of every engine
Reduces noise
Versatile
Reduces oil loss
Great price for a big bottle
Doesn't work great at cold weather
BestLine
Bestline is one of the most popular oil additives on the market! The reasons for this popularity are various. People love this versatile product because of the excellent efficiency and overall performance. Bestline is a trusted brand, after all, and we didn't expect anything less from it!
Expand to see more
Perfect for Gas Engines
This is a synthetic oil additive that works wonders on gas engines. You'll find it useful not only for your car but also for your truck, bike, or other vehicles. It works great on some tools as well. You should only keep in mind that Bestline is not a perfect option for just about any gas engine. Make sure to check out its compatibility with the vehicles and tools you plan to use them on.

Regular Maintenance
This one efficiently improves the performance of a variety of engines. It's an excellent prevention against friction but it's also useful as a cleaner. You can use it to clean and maintain the components of the engine on a regular basis. Because it reduces friction it significantly increases the lifespan of every engine's component. You'll definitely have your engine at peak performance for a long time! The manufacturer claims that it also reduces harmful emissions. We are not quite sure about that, but if it does so, even better!

You'll get this product in a convenient bottle that is simply designed for easy handling. It weighs 16 ounces which is quite enough for a long time of use.

Cost and Value
We have to say that Bestline is a little pricey. It's not overpriced by no means, but you'll still have to add some cash to get it. Although we recommend it to every driver out there, we would also like to see it in bigger bottles.

Reliable and popular brand
Perfect for gas engines
Versatile
Reduces friction and cleanses components
Significantly prolongs the engine's lifespan
A handy bottle of 16 ounces
Genuine Ford Fluid XL-3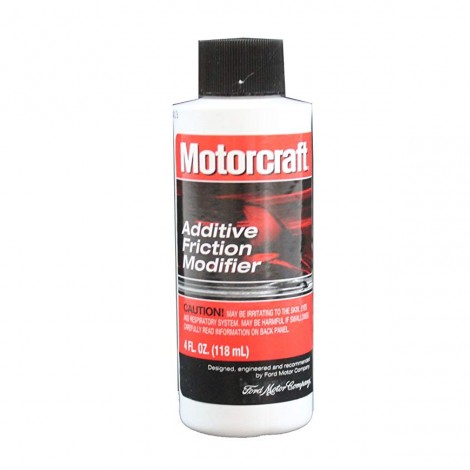 Don't get all confused here, this one can be used for other types of vehicles, and not only Ford ones. It's one of the super effective and useful oil additives that will improve every ride. You get to enjoy a silent and smooth engine performance every time you hit the road. We say it's well worth having such an amazing product!
Expand to see more
No Noise
So the Ford company features this one for Ford vehicles. You can still use it for other brands, no worries! Just make sure to check how compatible it is with your vehicle before the very purchase.

The main purpose of this one is to reduce the noise coming from the engine. It's an ideal option for older engines that struggle with noise. It's also very useful for reducing friction. This way, it increases the life of an engine and ensures outstanding performance!

Convenient Bottle
This one comes in a 4-ounce bottle so you won't have any difficulties using it. The box includes a tapered neck applicator as well, but things might go easier without it. Feel free to try it out and find the best way to pour the liquid. The only thing that will definitely bother you is an awful smell! Every single buyer complained about the odor of this liquid. Make sure to use it outdoors and to wear protective gloves!

Cost and Value
We would really like to see this one packed in a bigger bottle! It would make it cost-effective and it would last way longer. Don't get us on the wrong way, it's worth every penny and you won't spend a fortune on it. But it could be better priced for the bottle of 4 ounces!

Suitable for different engines, not only for Ford
Reduces noise and friction
Increases the engine's life
Guarantees the outstanding performance of every engine
Convenient bottle with tapered neck applicator
Strong odor
Price could be better for such a small bottle
BG MOA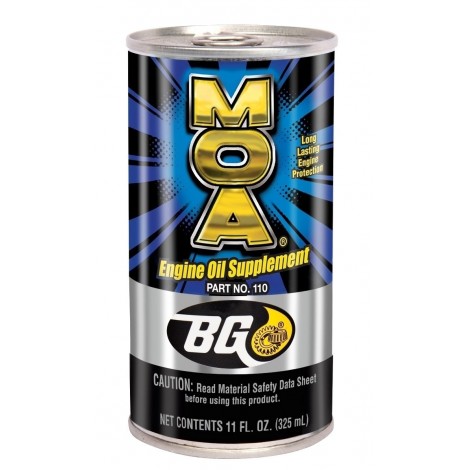 For those who need a motor oil additive for basic maintenance of their tools and vehicles, MOA is a perfect choice! It's actually the first choice of most mechanics, so you might as well heard about it by now. If not, don't miss to follow our comprehensive review. It will give you all the necessary information about this amazing product!
Expand to see more
Regular Maintenance
So this is a simple product that works on most engine types. Sure, you'll have to check the compatibility just in case, but there shouldn't be any issues. It's compatible with both synthetic and natural oils and proves to be super useful for regular maintenance.
The drawback of the simple formula is that it can't resolve every engine issue. If you have bigger problems with your vehicle and you need more protection, you should definitely opt for another option. Don't forget that this is a simple product meant for basic engine issues!
Overheating Protection
What does it do? It's mostly designed to
protect the engine from overheating
! Not to mention that it reduces oil loss. If you were wondering where to find oil additives that stop leaks, you have just found a perfect one.
Overall, it's the best choice out there if you want to protect your vehicle from high temperatures. It will work on cold weather as well, but maybe not as efficient as it does on hot days.
Cost and Value
You'll get MOA in a bottle of 11 ounces at an attractive price. It's always good to have such a useful oil additive for regular maintenance of your tools and vehicles. Considering the low price, you should definitely try it out!
Popular and reliable brand
Simple product for different engine types
Great for regular maintenance
Overheating protection
Reduces oil loss
An attractive price
Resolves only specific engine issues
Marvel Mystery Oil 50665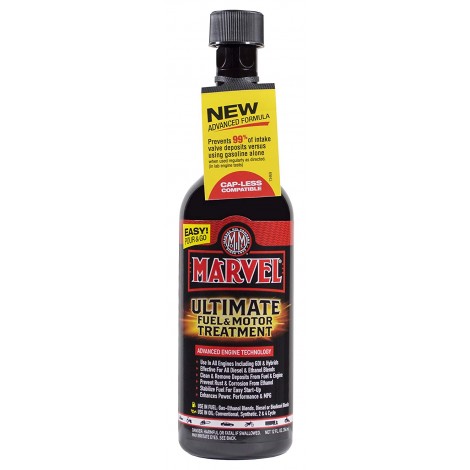 If you need a powerful product to keep the
engine of your vehicle in peak condition
, Marvel is an excellent choice! It proves to be efficient in resolving all kinds of engine issues. It also works wonders with regular maintenance tasks. Give it just one chance and you'll stick with it for many years!
Expand to see more
Super Versatile
Now, this is a versatile one! Marvel Mystery Oil works on all types of engines, including hybrids and GDI ones. It's perfectly compatible with for both fuel and oil. The manufacturer provided a convenient list of all the fuels and oils that work it. Make sure to check it out before the purchase.

We should only warn you that some customers had issues with leaks. The fault is not about the bottle itself, as it seems. Several of them have received broken packages. It's not a general issue but we had to warn you about it!

Smooth Performance
This one will not only help you clean and maintain the engine components. It will also ensure excellent and smooth performance during every ride. You can use it for regular maintenance, but it's also super useful as prevention from rust and corrosion. It removes deposits, provides excellent lubrication, and promotes easy starts. You'll get all in one with Marvel!

Cost and Value
What we also liked about this product is a competitive price. It comes in a bottle of 12 ounces which is fair enough, and it will be easy on your pocketbook. Who could possibly ask for more?

Works on a variety of engines
Perfect for regular maintenance
Prevents rust and corrosion
Removes deposits and promotes easy starts
Competitive price
Some buyers had problems with leaks
REV-X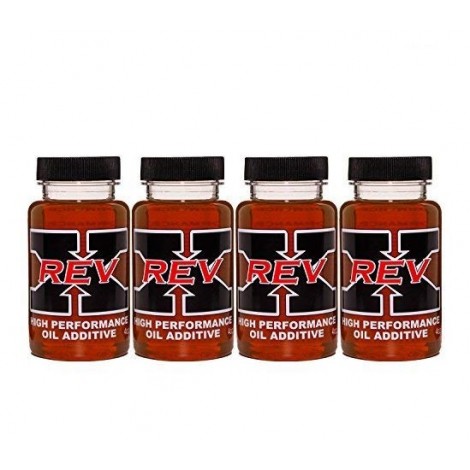 Here comes one of our favorites! REV-X is one of the most praised oil additives on the entire market. It features a safe-to-use formula that resolves many automotive problems. It efficiently deals with overheating, cold weather, friction, and more. You just can't go wrong with REV-X, no matter what's troubling your vehicle!
Expand to see more
Safe for Use
You can use REV-X for diesel and gas engines to reduce oil loss. It works well with all types of lubricants and proves to be very safe for use. It doesn't contain any graphite, acids or other harmful substances. Therefore, it's suitable for a variety of vehicles and tools.
We only have to complain about the lack of 1- o 2-bottle offers. This way, you'll have to buy a pack of 4 bottles. While this is cost-effective and relieves you from the need to buy a new product every once in a while, some people might find it inconvenient.
All in One
What does it do? It ensures that the engine runs smoothly and guarantees excellent performance during every ride. We especially liked the weather protection it provides. REV X is specially designed for does struggling with their engines on cold and hot weather! It makes your engine super powerful and protected against a variety of issues. With this one, you'll get all that you need for regular maintenance and improved protection!
Cost and Value
We know what you're going to say, this one is so expensive! Yes, it is. It's probably the most expensive product of its kind on the entire market. The fact that you'll get 4 bottles doesn't help a lot because they only contain 4 ounces! Still, if you have some extra money to spend, we recommend getting it. The thing is, REV-X is a first-class oil additive that offers
excellent protection against many threats.
The engine will be fully protected with it, and you'll enjoy every ride while using it!
Suitable for a wide range of vehicles and tools
Works well with all types of lubricants
Increases the life of every engine
Ensures excellent performance
Weather protection
Great for regular maintenance
XL Nanolube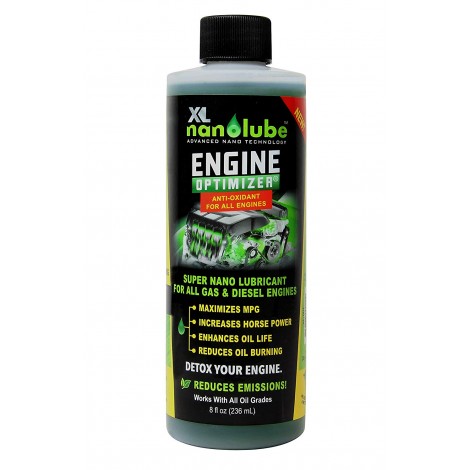 Last but not least, we have a great product for those who have problems with engine overheating. If you're exposing the engine to high temperatures all the time, you have to protect it in a proper way. Nanolube offers just what you need for that purpose, and much more!
Expand to see more
Gas and Diesel Engines
This is a versatile one suitable for both gas and diesel engines. You can mix it up with all engine oils without differences, it works like a charm! Whether you have a new or an older engine to maintain, you'll find this product perfect for your every need.

You should only keep in mind that it isn't equally effective on new engines. Consider this before the purchase!

Overheat Protection
What's with the name, you may ask? Well, the company wants to say that this product is a great nano lubricant. To cut long story short, it provides excellent protection against high temperatures that could damage the engine. A set of serious issues can arise from high heat exposure, and Nanolube prevents them all! It efficiently removes sludge, gum, and contaminants as well.

Cost and Value
So, this one is a little pricey, we give you that. However, it's nothing too shocking and you can easily get it for your vehicle. It comes in a bottle of 8 ounces which should be enough for quite some time!

Works on gas and diesel engines
Multipurpose
Perfect for regular maintenance
Specially designed for protection against high temperatures
Removes sludge, gum, and contaminants
Not the best choice for new engines
A little pricey
Criteria Used in Evaluation of the Best Oil Additives
It's important to us that you know how we picked and ranked all these oil additives. This wasn't an arbitrary thing that we did, not at all! We made a list of the most important things that an oil additive has to fulfill in order to meet the top category. We applied the strict criteria and came out with the most accurate list. Here is a slight insight into our method:
Compatibility
For the engine oil additives to work, it has to be compatible with the engine you have. We couldn't guess which type you need, but we could take into account the versatility of each of our 10 picks. The products that are compatible with more engine types are at the top of our list. The same applies to different oils. The most versatile ones deserve a better position as they are likely to work for most buyers!
Protection
Of course, this was a crucial factor in the evaluation. All these oil additives are designed for different purposes. In most cases, they all feature basic protection and then they offer a solution for just one major issue. The oil additives that can resolve a variety of problems are ranked at the top. This doesn't mean that the other ones are bad. Not at all! Actually, you might find them more suitable for the engine issue your vehicle has. They are just not designed to resolve everything! You get now why we had to rank the most versatile ones at the top. They give you more options!
Cost and Value
As you can see for yourself, oil additives are quite pricey. They do last for a long time, that's true, but you'll still have to pay quite some to get them. We included some very cheap ones that are also super useful. These are rare finds! However, we ranked them and the pricey ones according to the value they provide for the money. Now, there was one more thing to consider. We took into account the size of the bottle! This is very important. Some of them look super cheap and then they come in a tiny bottle that doesn't last. That's why this factor was important for the evaluation as well. Also, we provided a short review of every product on the list. It contains all the information you need about the bottle size, cost, and value of our 10 picks for the best oil additives!
Other Factors To Consider
There are many things to consider before buying an oil additive, as you probably learned by now. We all want to make sure that we are using a quality product for the maintenance of our favorite vehicles. Now, to be sure that you're making the right decision, you can follow the short list provided below. We spend hours thinking over the things that are important to consider. Finally, we made it through and made a list. It should help you pick the oil additive that meets your needs! Let's start with checking the:
Engine Type
This is the first and most important thing you should do before you opt for a particular product! Check the type of engine on which you'll be using the product and see if they're compatible. If not, keep looking! You don't want to pour the wrong type of liquid in your car. In most cases, nothing bad happens. You might see that it doesn't work on your vehicle, and that's it. However, this could sometimes damage the engine, so it's not the thing to be played with!
Oil Type
The second most important thing is to consider the type of oil you'll be using for the engine. Don't skip this step! If you use two different oil additives that are not compatible, you can damage the engine big time. It's the same when you picked the additive for the engine you have. Only now you'll have to pick the one that's compatible with the oil you'll be using. Or you can buy the oil after the additive. The choice is all yours, just get the ones that work together!
Additive Type
Now, here's the part when you decide on a certain type of motor oil additive. How should I do this, you may ask? It's rather simple. Think about the issue you have with the engine. The solution lays in the product you're about to buy. If your engine has problems with overheating, you should get the best protection against high temperatures. The same applies to all other problems! You can compromise with other features and choose them at your personal preferences. They are for regular maintenance. The first pick should be for the main issue you have with the engine!
Budget
Let's be honest here, these products are not cheap. Sure, you can always find a cheap and effective additive, but it might not fulfill the factors listed above. Or it might not be suitable for the thing you need it for. Either way, if you're on a limited budget, you'll have to compromise. Consider your budget limitations before the purchase. Then review all the factors you already considered. We recommend adding a few bucks to get the better one. If you can do it, believe us, it's worth it!
FAQ
Frequently Asked Questions
Q: Do oil additives work?
A: Yes, they do. There's a big controversy around this question from the very moment they showed up. Some are skeptical about their powerful formulas. Others don't believe that they help at all. However, the market is full of satisfied buyers. They are sharing their positive experiences every day, saying great things about oil additives. The professional mechanics recommend using them too! All in all, they do help in maintaining the engine in perfect condition. They reduce oil leaks, corrosion, overheating, and so much more. We can definitely recommend using them!
Q: Can they hurt my engine?
A: While they are designed to improve the performance of the engine, they can damage it if not used properly. This is why it's so important for you to find the one completely compatible with the engine on your vehicle. Also, you shouldn't mix things that are not made to be mixed! When using an oil and a different type of additive, it's important to check if they are compatible too. Not every type of oil supports every type of additive. Once you check this out and make sure that everything works with everything, the engine will be completely safe!
Q: Which one is the best?
A: As we mentioned earlier, it depends on the type of engine. It also depends on the type of oil you'll be using in the first place. The one that proves to be compatible with your vehicle will be the best for you. Others may find different types to work better with their particular vehicle. We can't pick just one because they are all different and deal with different problems!
Subscribe to our Newsletter