Bosch Tools Reviewed & Rated in 2023
last updated:
Jun 05, 2019
When thinking about tools some major brands come to mind, Bosch being one of the first. The Bosch company was started in Germany by Robert Bosch in 1886. Starting out as an engineering and electronics company, Bosch quickly grew into the corporate giant it is today. It is currently is one of the biggest tool companies in the world, branching out into mobile, power tools, tech, and energy. Because Bosch has become such an industry leader in quality tools we decided to do a little research on them. We are looking at the top-rated Bosch products on the market, mostly targeted at automotive improvement. Now being active for over 100 years Bosch has perfected their tools to give the consumer quality products. A garage isn't complete without at least a couple of the items on this list and we have found the top must-haves on the market today.
Featured Recommendations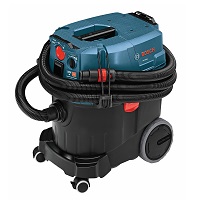 Bosch 9-Gallon Dust Extractor

Our rating
Auto-internal Cleaning
Price:

See Here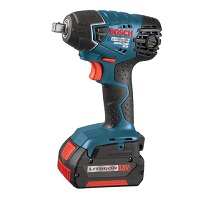 Bosch Impact Wrench

Our rating
1,600 Inch/lbs of torque
Price:

See Here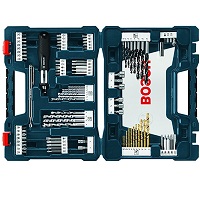 Bosch Drill and Drive Set

Our rating
Contains driver & drill bits
Price:

See Here

In this article, we go over some of the best Bosch tools. These tools range in function and price range. We have looked at the top consumer rating with the best customer reviews to break down the best that Bosch has to offer. We also go through the pros and the cons of each product based on what consumers had to say. All of the products listed are made of the best materials, our technology forward and are reliable. Bosch puts a lot of focus on technology and innovation, and the company prides itself on quality customer service. Let's get into it.
10 Best Bosch Tools
1. Bosch 9-Gallon Dust Extractor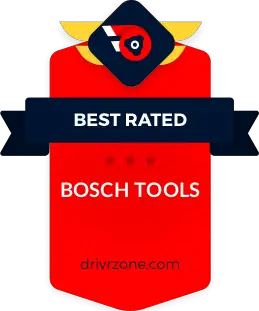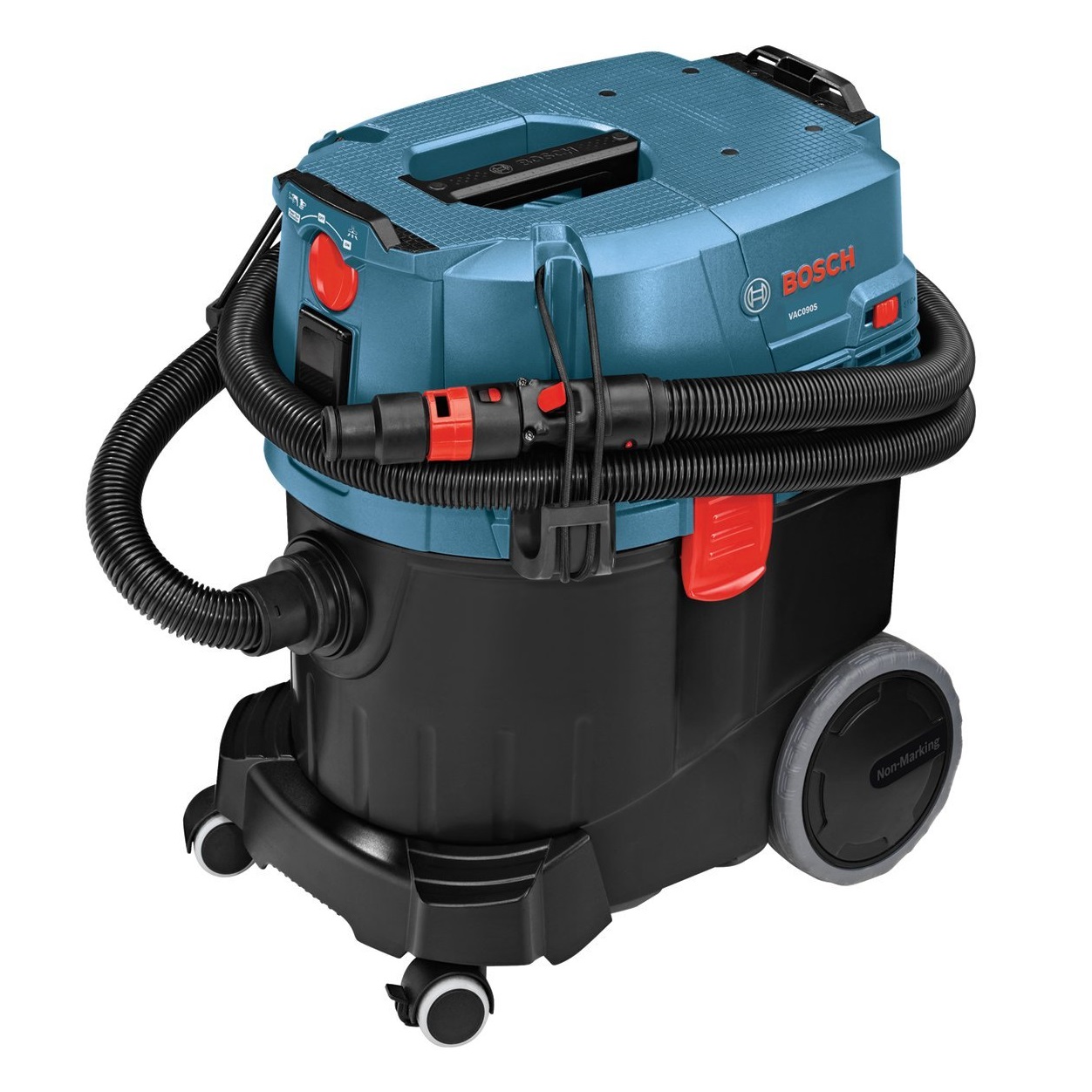 This industrial vacuum cleaner cleans both dust and wet messes. The vacuum cleaner will shut down as soon as it hits its max to ensure that the machine does not overfill and breakdown. It has both 9 and 14 gallons options available for purchase and is meant for industrial use. This vacuum can be used to suck dust out of the smallest places for clean construction or automotive repair.
Expand to see more
Has the option for both flow and suction
This vacuum not only cleans up but can double as an air compressor when needed for outwards air force.

Automatic self-cleaning filter
This vacuum cleaner will actually clean its own filter when prompted, a unique feature to most vacuum cleaners on the market.

Cost/Value
This is a pricey vacuum. The price is justified by the strength of the vacuum. This vacuum will be able to clean up even the toughest of messed with ease. No shop is complete without this vacuum.
This vacuum is very strong (12 Volts) 
It is also quite large, with larger options available 
Power tool power add-on (it has an outlet to plug in your power tools) 
Auto-shut off feature when full
Self-cleaning filter
Cannot be used with hepa filters
The machine is quite big (not great for storage)
2. Bosch Impact Wrench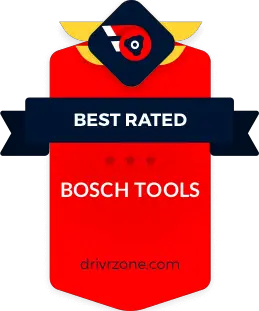 This impact wrench is smaller than the competition both in weight and height. It has more torque coming in at 2,800 rotations per minute and 1600 per pound of torque. It is in the highest blows per minute, coming in at 3200. There is also a LED light to make it easier for those working in dark areas (like under a vehicle).
Expand to see more
Very small impact wrench
Considerably smaller than competitors on the market, this impact wrench is only 6 inches long.

Small but mighty
Even though it is small it is strong, using lithium ion and made of premium materials it will get nearly anything loose.

Cost/Value
This impact drill is competitive with others on the market, this one could be considered the better choice due to its size and weight. Being able to get it into tighter areas and having the help of the LED light makes this one worth the price and a better choice.
Long-lasting battery (some reviewers said it lasted them up to 2 weeks without needing a charge) 
Batteries also charge fairly quickly 
Brushless 
Strong
If the bolt or nut being worked on is particularly stubborn, some reviewers found they had to use a breaker bar to avoid flipped breakers
Some reviewers felt that the adapter doesn't recognize what it's gripped on at times
3. Bosch Drill and Drive Set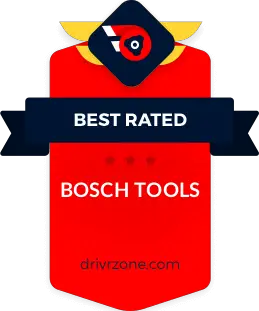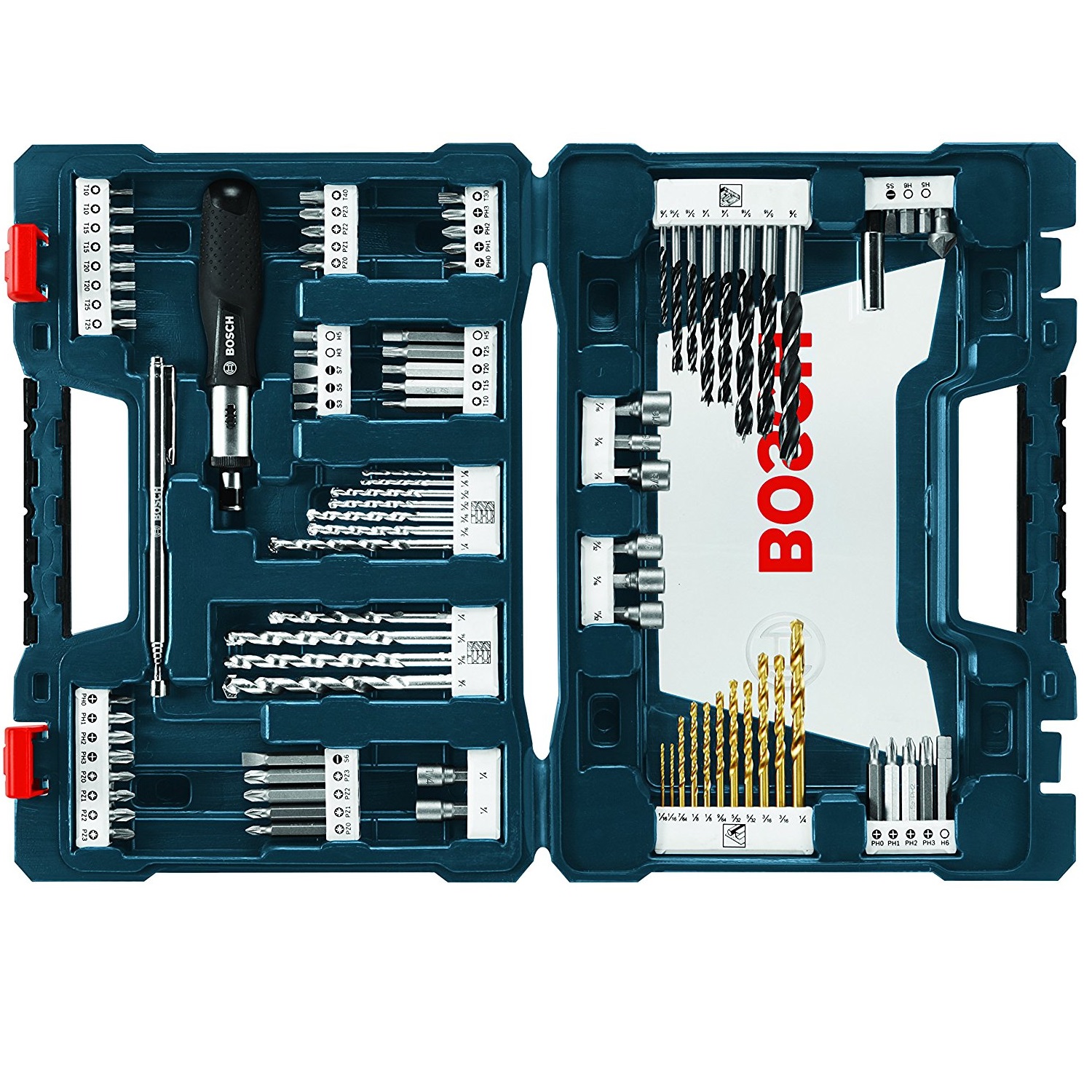 The Bosch Drill and Drive set is a 91-piece variety set (34, 41 and 65 piece units are also available). It comes with a durable casing and a convenient handle to easily travel with. This case includes a range of different pieces, made of premium titanium and ranging from insert bits to power bits.
Expand to see more
Both the bits and the casing are well-made and tough
The entire set of bits are very strong ensuring that they are durable and long-lasting. The casing is also strong enough to hold up in rougher environments.

Quantity of bits and available options
This thing is loaded with every bit imaginable. Don't need that many? Other sized kits are available at a lower price.

Cost/Value
These are a little more on the expensive side considering other comparable bit-kits, the justification for the price is the quality of the bits. They are strong and long-lasting, the memory of the price will be long gone before they wear out.
Reviewers all confirm these are strong and durable 
The bits stay in their place really well (no worries about carrying around the holder and bits falling out) 
The case snaps together firmly 
Handy for around the house or on the construction site 
Reviewers complained that some wood bits are not included
Others said that the bits are hard to get out of the casing initially 
4. Bosch Oil Filter with Wrench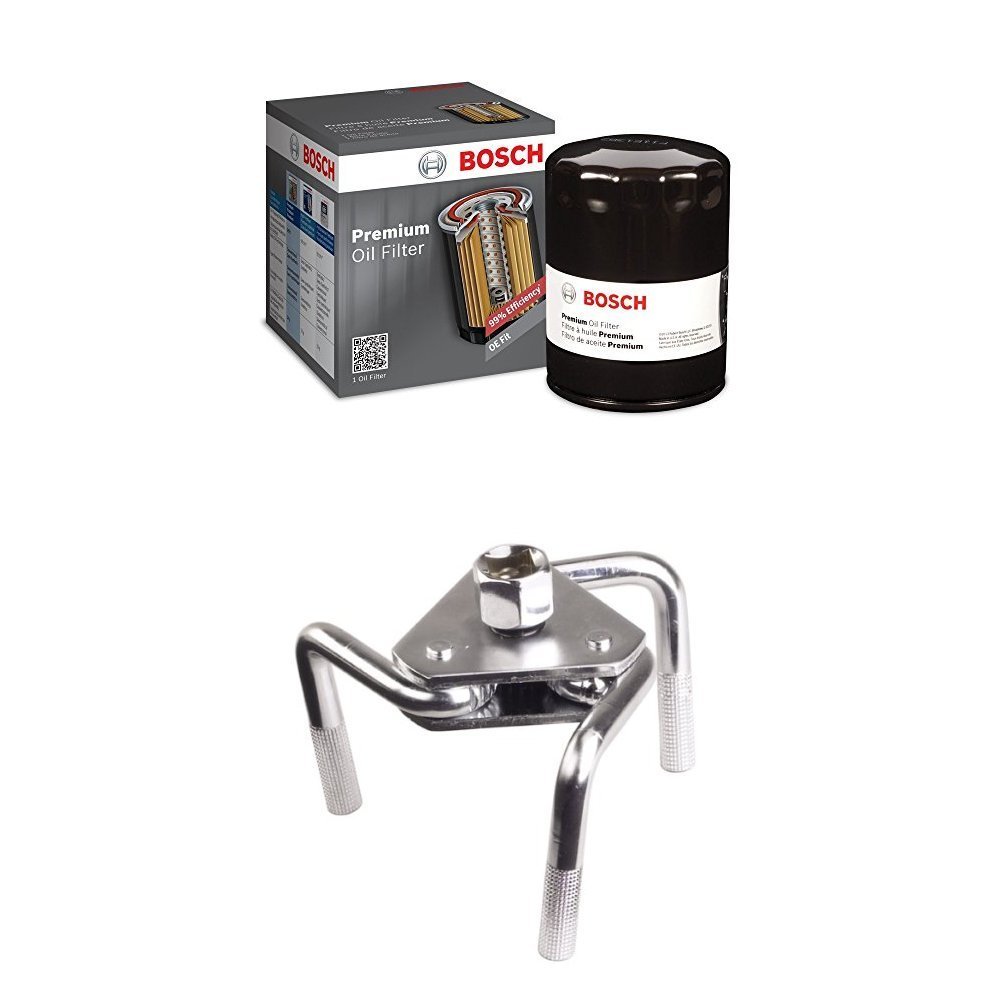 This oil filter and wrench combo help filter out contaminants. The wrench has specialized legs that really grip onto the oil filter to aid better tightening and loosening. The combo fits a range of vehicle types.



Expand to see more
Oil-wrench is designed with specialized curved and knuckled arms for better grip
Oil filters can really clamp on after time under a hot vehicle, the specialized arms on this wrench grip on for ease when changing the oil filter.

Specialized technology to help filter out harmful agents
This filter has "FILTECH media technology" that ensures that anything harmful to the engine stays put to keep the engine running with cleaner oil longer.

Cost/Value
This filter is fairly inexpensive considering it comes with an oil filter wrench. The filter on its own is comparable in price with other quality filters, so with the combo and such high reviews, this filter is at a very reasonable price-point.
Fits a range of vehicles without issues
Strong gripping base plates to stop leaking 
Gasket is designed for ease of removal and application 
The filter within the canister is noted as being quite large
The sizing chart gave some reviewers issues, saying the filter they were recommended didn't fit
Some noticed leaking about a month in
5. Bosch Lithium-Ion Drill/Driver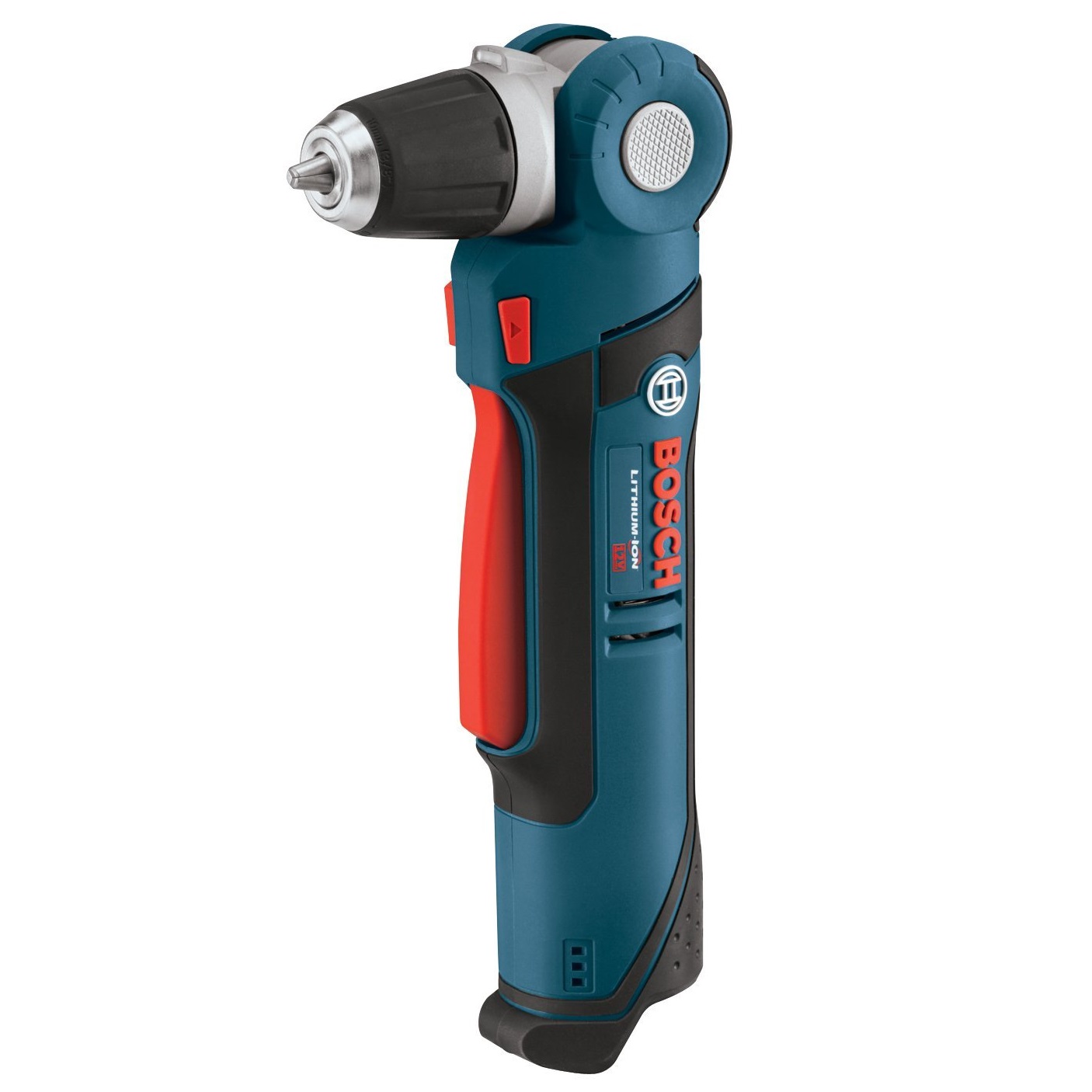 The Bosch Right Angle Drill and Driver is a handy little tool for all your construction and repair needs. It comes with a 5-position movable top that can adjust to both 80 and 90 degrees. It has a 12-volt max lithium
battery
and comes with a casing for safe storage.
Expand to see more
Speed-adjustment for better precision
The drill and driver has variable settings allowing for the unit to move slower/less power and faster/more power with a small squeeze making it good for lighter or more delicate jobs.

Multi-use tool
This tool can be used for several different jobs including just acting as a manual screwdriver. With its multi-angle usage, it makes for the perfect tool when in tight spaces (like under a car).

Cost/Value
This drill and driver is in-line with comparable products currently on the market. The value behind this product is its durability, lower wattage, and adjustable head.
Delicate enough for smaller jobs
Powerful 
Cordless
Well-made
Very easy to use
Battery and charger are sold separately 
The unit is both large and heavy
6. Bosch Impact Driver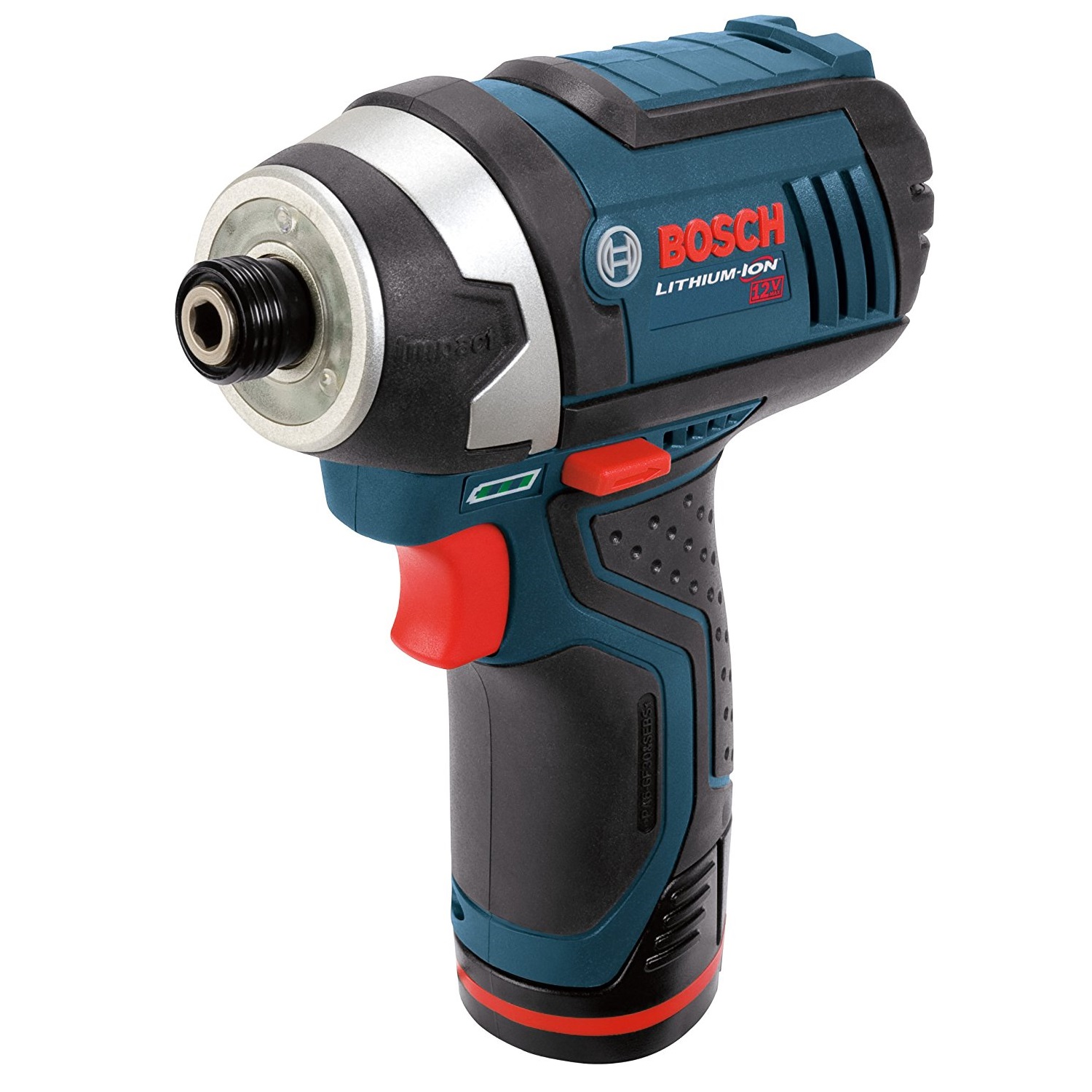 This Bosch Impact Driver includes 2 batteries, a charger, and its own case. It is one of the smallest compact drivers on the market and is also very lightweight. It has 930 pounds of torque and 2600 rotations per minute. It also includes an LED light for when working in dark spaces (like under a vehicle).
Expand to see more
Power gauge included
With a power gauge included, the buyer can view what the battery level is at for easier use. Also charging the battery at a lower level can extend the tools overall battery life.

Very lightweight
This driver weighs just over 2 pounds making it much easier to maneuver with when in tighter and more awkward spaces.

Cost/Value
This driver is comparable to other drivers on the market. The selling features on this one, though, is all its additional accessories. It includes an additional battery, a carrying case, and a charger, eliminating the additional items required to buy in order to take care of and use this tool.
Includes a 1-year limited warrenty
Works very well for automotive work 
Long-lasting batteries 
Powerful considering its size 
Does not have a shutdown mode when overheated
When overheated it gets hot to touch and needs to cool down before using again
7. Bosch Orbit Sander/Polisher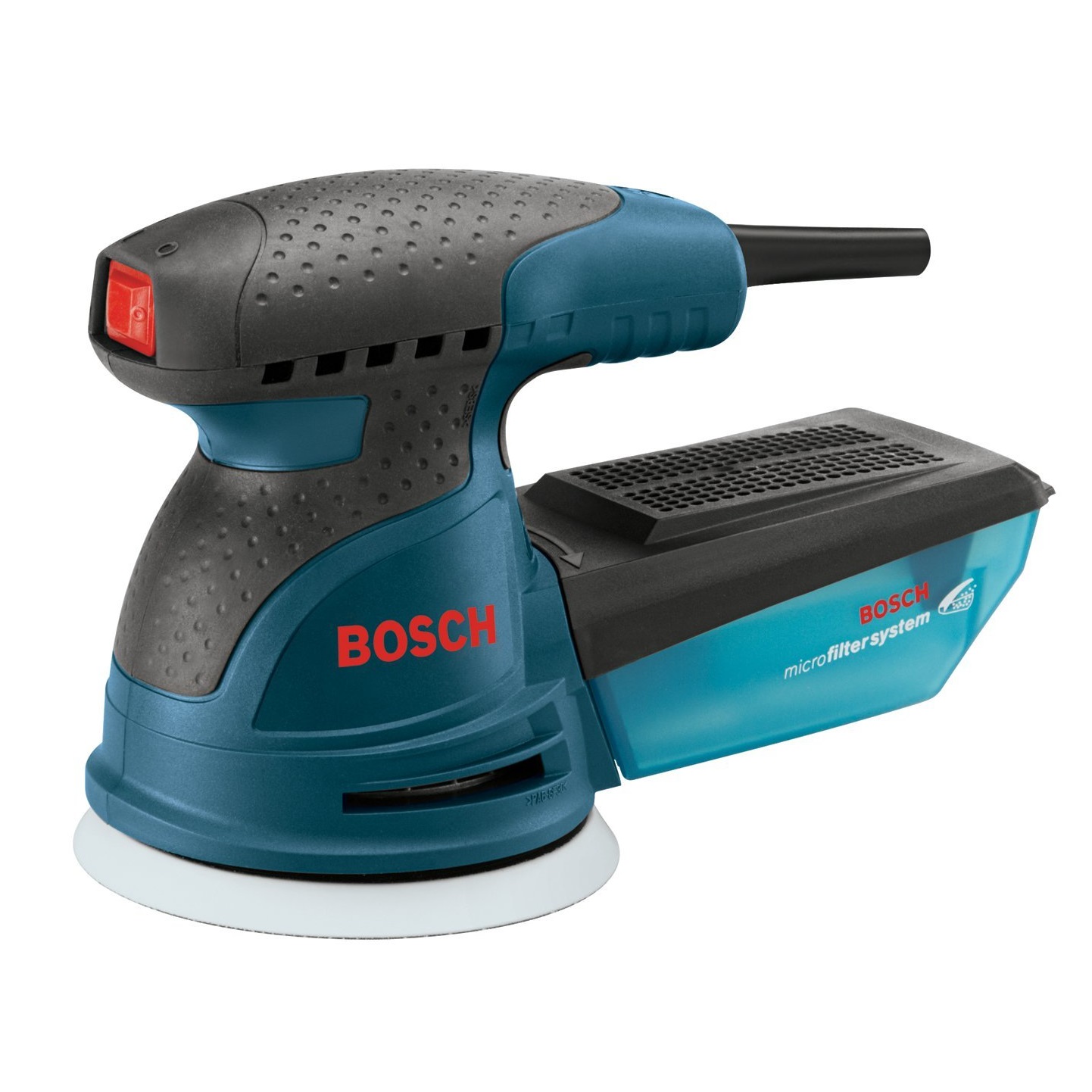 This Bosch Sander and Polisher is essential in all modern garages. It has a 2.5 Amp motor and 35,000 hook to give the sander and polisher longevity. It uses microfiber to ensure a beautiful shine and avoid any unnecessary scratching. It also has an attached dust compartment to manage the dust accumulation.
Expand to see more
Speed-control option
This sander and polisher has a speed control option that allows the unit to work on different types of surfaces for an ideal finish whether sanding or polishing.

Comfortable operation
This sander and polisher has ultra-soft grip pads making it easier on the hands. Additionally is has low vibration to enable longer and more comfortable work time.

Cost/Value
This sander and polisher is competitively priced. The price is justified by the functions that allow uninterrupted work, between the ease of use, the comfortable grips, the low vibration and the dust canister this tool will get you through the task effortlessly.
Powerful unit decreases worktime 
Dust collector works very well 
Micro-fiber takes down the dust a fair amount
Easy-to-change sandpaper 
Because dust collector works so well it has to be emptied fairly frequently 
The dust collector, over time, has been known to leak a bit
8. Bosch LED Work Light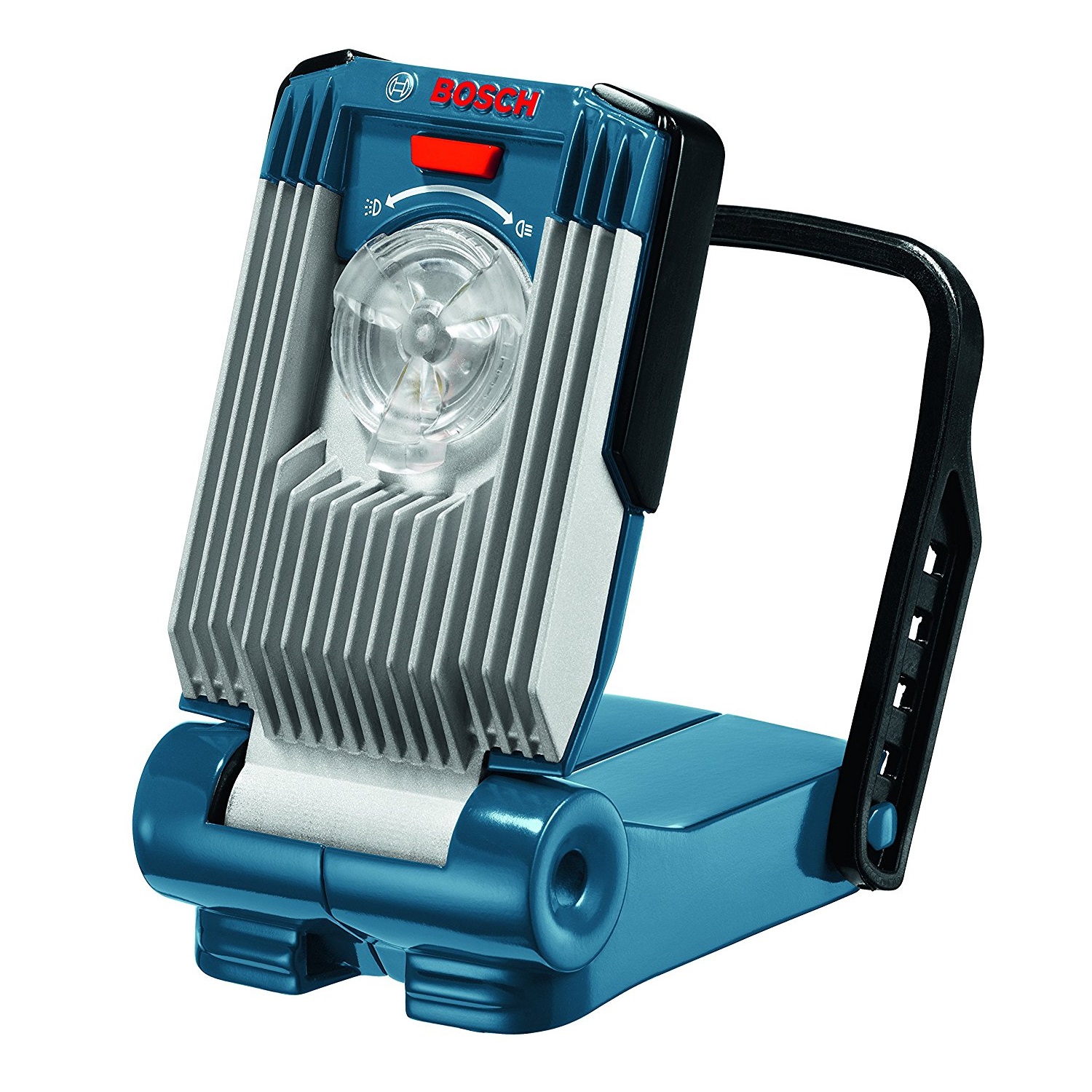 The Bosch LED light is ideal when in tight, dark places. This light comes in 2 Ah and 6 Ah and 300, 420 and 1900 Lumens. It has one of the brightest LED lights on the market and is battery powered, making it even more useful and convenient.
Expand to see more
Rubber strap with mounting holes/adjustable head
Allowing for easy hanging or mounting for better lighting at better angles. It also has an adjustable head to illuminate specific areas once mounted.

Long battery life
This light will last an extended amount of time to ensure that it does not go out in the middle of a job.

Cost/Value
Considering its functionality this light is very reasonably priced. In addition to its ability to nearly light up any area, it is also extremely durable.
Good, bright work light allowing some reviewers to only use one light for their job
An upgrade from older versions of the light
Inexpensive 
Cordless
Replacement bulbs are available by the manufactorer 
Some said that even though the light is bright they wouldn't consider it a flood light
9. Bosch Oscillating Multi-Tool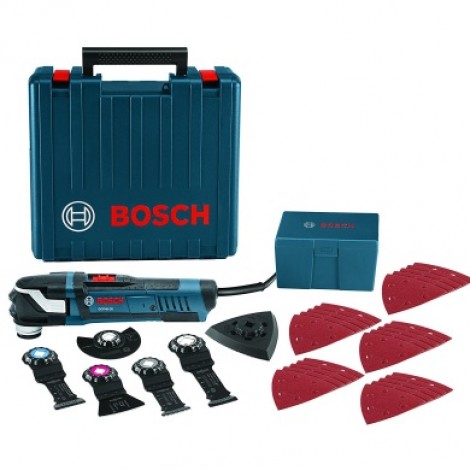 This Bosch Oscillating Multi-Tool Kit is one of the highest rated in this article. It comes in three different styles- Max, Plus and with an additional plunge blade. It also comes in five different sizes- 8 with a bag, 8 with a case, 30 with a bag, 32 with case and 40 with a case. It can oscillate at 20,000 per minute and is powered by a 4 AMP motor.
Expand to see more
Touch-free release trigger to release blade
This multi-tool has a release lever that pops the blade off for easy replacement to avoid burnt hands when the tool is hot.

Very user-friendly
This tool is lightweight and small, so it's great for getting in small spaces. It also has easy positioning and orientation options for less movement required when working and getting into a better angle. And it also has an LED light to light up darker spaces and avoid any mishaps.

Cost/Value
Considering everything you get with this tool this is pretty inexpensive. This tool plugs-in so there's no need for additional batteries down the road either. In general, this is a good buy.
With the 4 AMP motor it is very strong, even on the lowest setting 
The blade comes off easily but also snaps on with ease
Heavy duty, made of quality materials
Updated model is quieter than the previous version 
This model does not fit the old models blades and does not specify this anywhere in its description
Powerful motor requires some getting use to with wood work, takes time to figure out the presicion
10. Bosch 5-In-1 Drill and Driver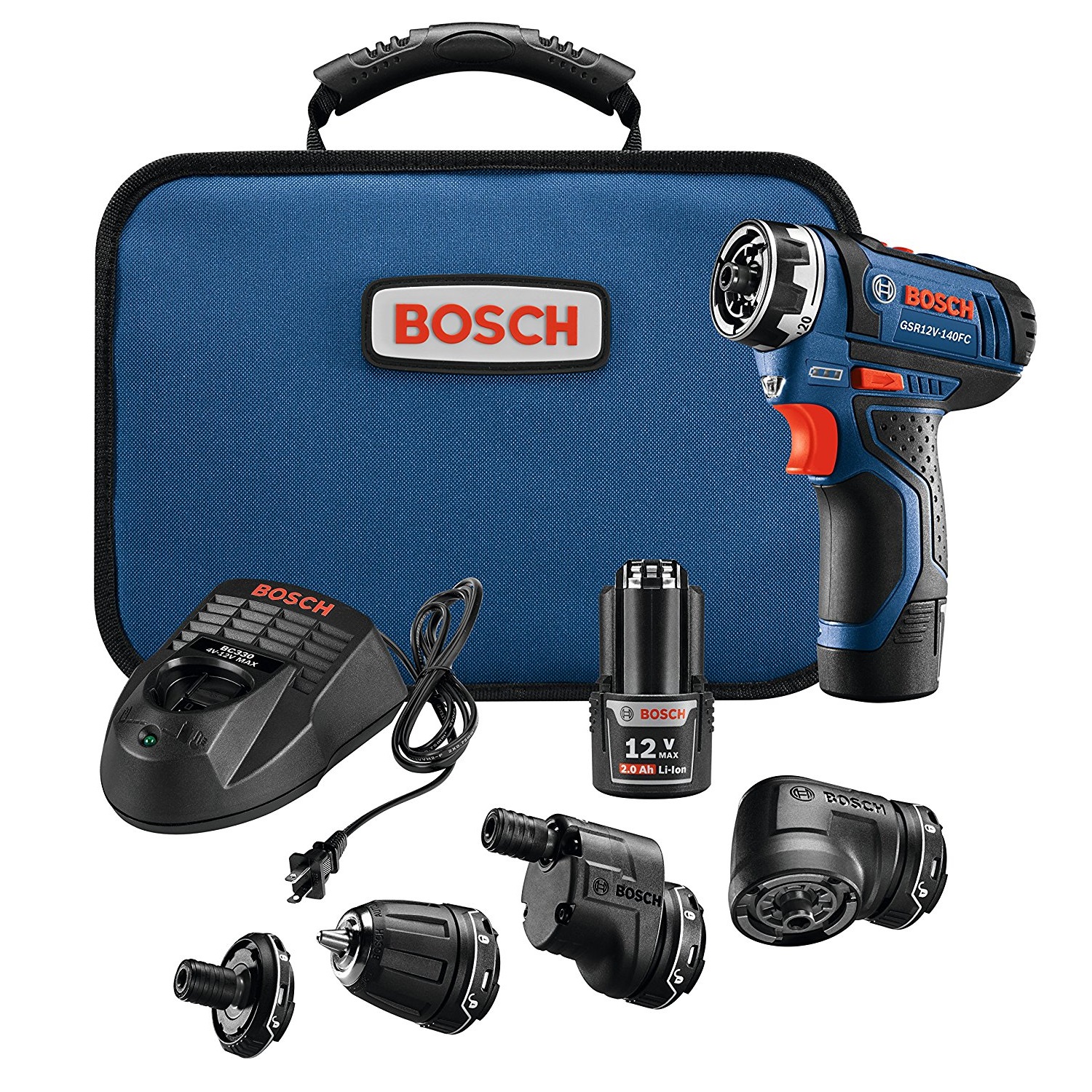 This 5-in-1 Drill and Driver system from Bosch is also highly rated by consumers. It, like most Bosch tools, has an LED light integrated into for uninterrupted workflow. The kit also includes 2 batteries, a charger, and a carrying bag, everything you need to start your next project.
Expand to see more
Right angle attachment
This drill has a handy right angle attachment that makes it easy to get into tight spaces and awkward angles. It can rotate into 16 positions without having to physically take it off the tool first.

The 'too tight for a drill' attachment
This attachment is offset and can get really close to edges, again, to get into really tight places and allowing buyers quick drilling without having to awkwardly attempt to turn a screwdriver.

Cost/Value
This drill and driver combo is a little pricey but it looks like it's been discounted through some websites. The driver includes so many attachments and offers the buyer so many solutions to their reno and automotive problems, the price is worth the convenience it provides.
Super fast charging charger
Changing attachments is easy
Very powerful
Eliminates the need for numerous tools
Battery is hard to remove from unit
The bag it comes with is very thin with zero to no padding. 
In conclusion, there are many products currently on the market offered by the Bosch company. The customers who left reviews were mostly positive and also usually recommended this product. Bosch is known for top customer service, innovation, and quality products. Their website is full of helpful information and new ideas for how to make your home and garage a more convenient place. They also offer a wide range of products outside of just tools including dishwashers, ovens, cooktops, and refrigerators. While on the tool side they offer an even wider range of top quality tools and accessory to help with all your construction and repair needs. We hope that this article served in helping the reader see the range of products available to them and that it helped narrowed to their search in finding new, quality products for themselves or as a gift. Below we will go through the criteria we used in order to get to the review we got to as well as some common facts and questions. We hope that this article was informative and helped in the buying process. Happy repairing!
Criteria Used in Evaluation
Of The Best Bosch Tools
Consumer Reviews
Because this is an overall review of Bosch tools we focused a lot on good-sourced customer reviews. We wanted to look at what the general population was saying about the company as well as their favorite tools currently with Bosch. Reviews help because you can get an overall picture of the good and the bad of a company. 
Battery Quality
Battery life is important when dealing with cordless tools as it lets us know how big of a job the product can handle. The majority of the batteries in this review are lithium-ion which is one of the most advanced batteries right now on the market. You also want to know how long it takes to charge the device and even if it comes with a battery (some don't, while others come with 2). Additionally, you want to know how long the battery will last long term. As time passes batteries naturally lose their charge. Having to replace batteries often could be both time-consuming and pricy. If you are spending the extra money to buy a quality tool you want to know the battery will also last for an extended period of time. 
Ease of Use
Ease of use is kind of a blanket term for the tools abilities- how easy it is to change accessories (like a battery, attachments, filters, etc.) if the tool has a comfortable grip, the tools weight/size and the vibration emitted during use. This will set the general mood when working with a tool. The tool's abilities will add to the overall convenience of the tool and lets the buyer know if they have to buy additional add-ons to get the job done that they need to get done. The changing of attachments is significant because hard-to-change accessories can be very frustrating and time-consuming. The tool's weight will let the buyer know how long they will be able to work with the tool and if they are able to work in awkward or tighter spaces. The vibration can cause discomfort if continued for an extended amount of time and can interrupt workflow.  
Included Accessories
We looked at what the tools came with and if they needed additional accessories to work. Only one tool didn't come with a battery in this article however Bosch tools have transportable batteries and can usually be used interchangeably between different tools. It's just important that the tool you are using requires the same voltage as the battery to avoid wrecking the tool or the battery.
Power
We looked at whether the tool needed a power cord or a battery. This is important to consider when working in areas without power outlets near. Additionally for tight spaces, like under a car, sometimes it is hard getting into weird spaces with an extension cord. On the other side, corded tools can often be more powerful and don't have the disadvantage of dying. This is something important to consider when purchasing a tool.
Shelf Life
You don't want to buy a tool and then have it die a month or two later. You also want to make sure that if you are paying a little more for a 'quality' tool that you won't have to replace them often. Shelf-life is usually the most influential link to the price point of a tool. Obviously, this is not the only link but it usually dictates how long the tool will last you. Shelf-life also stops the buyer from having to shop around as much and saves time and energy.
Frequently Asked Questions
About Bosch Tools
Q: What happens if my tool stops working?
It depends on a couple of things. The first step is to contact the company you bought the tool to see what they can do. If they aren't able to help, check the warranty on the tool to see if it is still within the warranty time frame. If it isn't then your next step is to go and see a repairman. There are several businesses that will take tools and attempt to fix them for you. However, make sure the company is reputable and also won't charge you more than the cost to just replace the tool with a new one.
Q: Why do I keep seeing my Bosch tools made in different countries if they are supposed to be from Germany?
Bosch has manufacturing plants all over the world however all the plants are held up to the standards set by the Bosch company. Bosch is a German-orienting company and still follow strict guidelines. Just because it's made in different places does not mean the quality is not the same.
Q: Why register my Bosch tools?
 Registering Bosch tools is a service provided by Bosch that allows the buyer to register their tool on the Bosch website. The purpose of doing this is for a couple of reasons. One is so that the buyer can get updated information on the tools that they have with the company (like recalls or safety warnings). The second is to have the warranty information stored for your own reference as well as Bosch's customer service representatives. Third, in case of theft, having it registered will add a level of proof to give to the police.
Q: Can Bosch tools be used for industrial and commercial use?
Absolutely, these tools are made for construction sites and contractors. They can also be used in auto body shops. They are made of the strongest materials and Bosch puts a lot of focus on long-lasting batteries and ease-of-use.
Q: I threw out my instruction manual, can I get a replacement?
You can! You can call their customer service line but even easier, you can actually download them directly from the Bosch website.
Q: Why are Bosch tools so expensive?
They are competitive in price to their competitors however they are a lot more expensive than, say, Black and Decker. Bosch tools will last the buyer for a long time and are made of quality materials. The company is constantly working at innovating their products for ease-of-use.
Q: I already have so many Bosch batteries, am I able to purchase Bosch tools without a battery?
Unfortunately, not many of them come without a battery and there are no options for buying them separately. Recycling old batteries may be the sensible option, using old batteries on newer models could decrease the effectiveness of the tool or wreck the old battery. At least recycling them will be better on the environment and get rid of the clutter in your garage.
Q: Do most Bosch tools have a LED light?
A good deal of them does; which is something unique to these higher quality products. Having an LED light already in the tool is really handy for tighter spaces where a flashlight or a flood light can't quite get to. 
Q: Will the old Starlock accessories work on my new Starlock Plus tool?
The old Starlock accessories will not work on the new Starlock Plus tools unfortunately however the new Starlock accessories will work on the old Starlock tool.
Q: Do all Bosch tools have a trigger or warning of some sort when overheated?
No, they don't all come with a warning notice however some do and some have auto-shut off features. The tool will feel hot when getting overheated, even with the protective coating around the handles. It's important not to get it to the point that it overheats or triggers the warning, this can be detrimental to the tool and decrease its overall self-life.
Q: Some of my tools sometimes blow fuses, how do I deal with that?
 A circuit breaker will help avoid that. Plug the circuit breaker into the wall and then the power tool into the breaker in order to avoid blowing fuses. Additionally, it will stop from damaging the breaker which can be an expensive fix. 
Q: Some of these Bosch tools come with either a bag or a case, what is the difference?
A bag is just a bag, no casing or padding to protect your tools. It's fine if the tools are being used only in your garage however, if traveling with the tool or using it as a contractor, a case may be better. A case is usually hard-bodied and has special casing inside that will hold each individual piece. There were several positive reviews about the holding abilities of the casing, stating that even when the case was thrown around it still managed to hold each piece in its casing without the accessory or tool falling out.
Sources
Bosch Tools – Frequently Asked Questions
Bosch Tools – Knowledge Center
Wikipedia – Impact Wrench
Subscribe to our Newsletter