Best Shoei Helmets Reviewed & Rated for Quality
last updated:
Nov 29, 2019
When it comes to helmet brands that people respect, Shoei stands head and shoulders above the rest. That is for a few reasons. They have been around for a long time. They have been around since 1954, and have been on the cutting edge of what it takes to make high-quality motorcycle head protection for almost the same amount of time. They have created multiple innovations that have been adopted by the rest of the helmet industry, too. For you, the consumer, there are a wide variety of Shoei helmets to choose from.
Featured Recommendations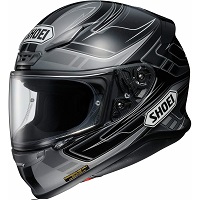 RF-1200

Our rating
Streamlined
Price:

See Here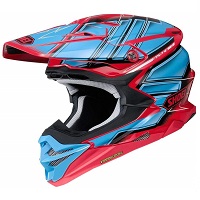 VFX-EVO

Our rating
Safe
Price:

See Here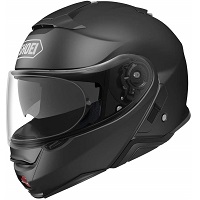 Neotec II

Our rating
Versatile
Price:

See Here

As they have been around for so long, Shoei motorcycle helmets have amassed quite the impressive selection of options to choose from. They have many styles and fits that all do something a little different. This list will take you on a tour of all that they have to offer, with rankings that reflect where the true quality of their offerings lies.
10 Best Shoei Helmets
RF-1200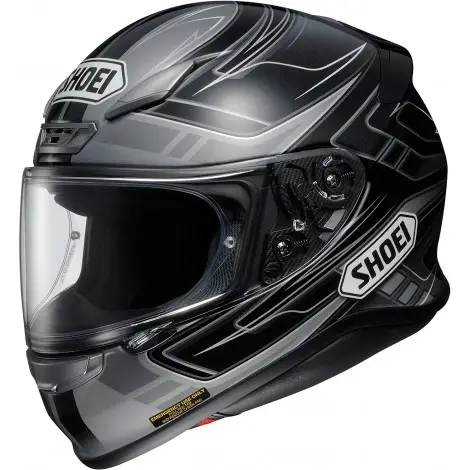 The RF series has long been the headliner of the Shoei line. It has gone through many generations of improvement and fine-tuning. The RF-1200 is their latest and greatest in helmet technology. This is what you should be looking at if you are in need of a Shoei full-face design. It has a round-shaped fit that feels great. It is a streamlined and effective product that is perfect for the road.
Expand to see more
Full-Face Design
The construction of the RF-1200 as a street biking helmet is focused on making something that is aerodynamic and compact. This is mostly possible due to the full-face design of the RF-1200. It makes for a smaller profile that will make you feel like you are slicing through the air when you are driving. There are also fewer screws and plates to weigh you down, which gives it a comfortable fit.

Streamlined Design
The Shoei RF-1200 has some real genius at work when it comes to its craftmanship. That is because of the many features and design elements that make it come together. This includes the vents that allow for good ventilation on the interior, as well as the multiple layers of protection that make up the shell.

Cost and Value
There is much to love with the RF-1200. It has a comfortable design that is common to all helmets coming from Shoei, but it does it in a small package that looks and feels cool. It meets all the national standards for road safety when it comes to motorcycle helmets, but it does it with style and comfort. If you are looking to buy a Shoei helmet, then this is where you should start your search.
Great fit for round heads
Small and lightweight
Good breathability
Lasts for a long time
Some don't like how round the exterior looks
VFX-EVO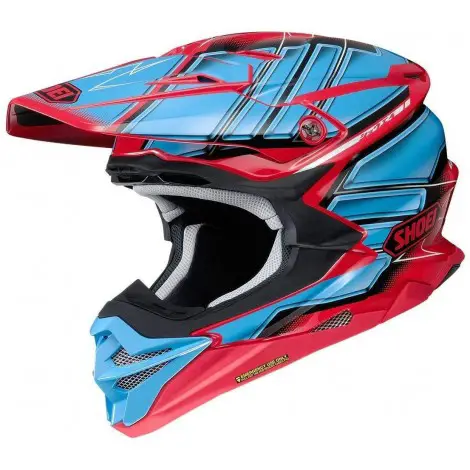 Although not often known as a off-road biking company, Shoei's adventures in the field have made for one of the better options on the market. They have taken a lot of what they learned making helmets for the road, and have come through with a truly wonderful helmet to take out into the mud.
Expand to see more
Off Road Design
This is the step into the future that Shoei has made after the VFX-W, which was also a much-loved helmet of this brand. The biggest differences are in the ventilation and protection. The EVO is excellent in both of these cases. There are sixteen ventilation ports that work together to create a really cool exterior.
As far as safety goes, the EVO has added protection on the sides. This creates a safer environment for head damage that occurs when the head is turning side-to-side after a collision.
Comfort and Fit
The EVO is also designed with comfort and fit in mind. When it comes to Shoei helmet sizes, they often have more of a round fit. This is no exception here, but the comfort of this product is something that is the first compliment that it is given. That classic Shoei comfort is on full display here. There is also enough
room for wearing goggles
or headphones while you are riding.
Cost and Value
Shoei helmets run a little more on the expensive side, but that increase in price is completely worth it. This option truly excels in both comfort and protection. The improvements in both these areas make this a choice that you will find yourself falling in love with. Shoei's exploration into dirt biking has once again been a successful one.
Very comfortable fit
Next level protection
Breathes very well
Roomy interior
Neotec 2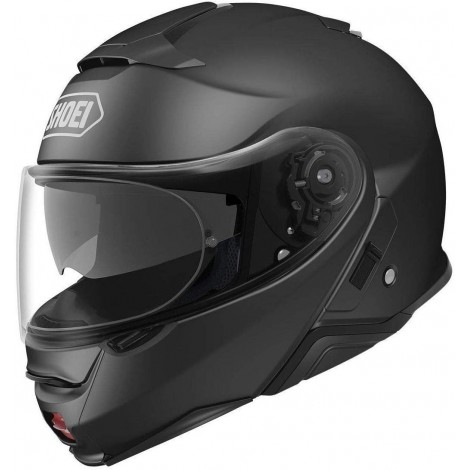 It's all in the name with the
NeoTec 2
. This is a cutting edge design that has been made to accommodate all the new features that many riders expect out of their helmet. This is the best of Shoei modular helmets. It has a flip-up visor, room for a Bluetooth system, and enough protective layers to keep you safe on the road.
Expand to see more
Modular Design
Although they are less compact and lightweight, the many conveniences of a modular style are hard to ignore. The Neotec II has been designed for the modern rider. The flip-up visor means that you will be able to talk to other people on the road, or even grab a bite to eat while the helmet is still on. Sometimes you just want to get a quick breath of fresh air in the face of that claustrophobia.
Strong Design
There are many features that come into play with the Neotec that make it a contender for the feature seeker, The helmet's visor is designed to protect you from both the glare of a sunny day and the blurry vision that comes from the fog. There is enough room in the helmet for a
Bluetooth system to be implemented
, too. That means you can have handsfree conversations or listen to music while you are riding.
Cost and Value
The Neotec is for a different sort of rider than the RF-1200. It gives you a great riding experience, but it still allows room for some quality of life features that will make your life easier. The Neotec still has all of Shoei's great design quality when it comes to comfort and fit, but it sacrifices a little in terms of weight and profile so you can have a comfortable cruise.
Bluetooth enabled
Modular design
Very spacious inside
High quality visor
Weighs more than other options
GT-Air 2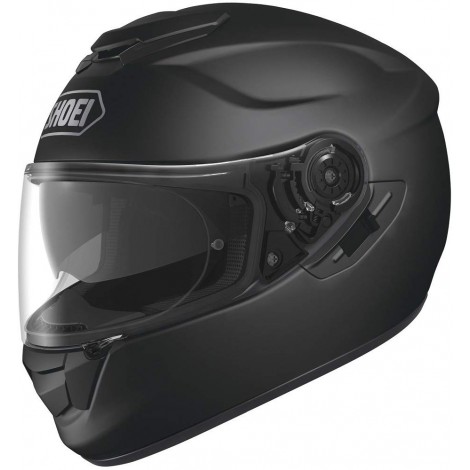 The
GT-Air 2
is another great choice from Shoei. This is a full-face design that has been designed for touring. You might not be able to flip the front of it up, but it has been packed with all the quality of life features that will make your long rides smooth and comfortable.
Expand to see more
Touring Style
One of the great joys for many riders is the ability to take your bike on the road and not have to worry about stopping. Maybe it's a Sunday afternoon or perhaps it's a multiple week road trip, whatever the case, the GT-Air just like it's cousin the
Shoei X12
, is designed to keep you on the road for all the hours of the day.
Feature Packed
The GT-Air is designed to make it possible to drive for long periods of time in any kind of condition. It has a sun visor inside the face shield so you can ride during the sunniest days. It also has an anti-fog covering on the face shield itself so you can ride when the weather isn't on your side. Pair that with some night glasses and you could ride for twenty-four hours
straight!
Cost and Value
The GT-Air is great for those long drives. Along with those other features, it can also be used with a Bluetooth set up with ease. It also has a good deal of ventilation so you can stay cool inside your helmet. A final clever touch is the high-quality noise reduction that it has been designed with. All this in a small profile package.
Great in all kinds of conditions
Space for Bluetooth set up
Comfortable and small profile
Good ventilation
X-14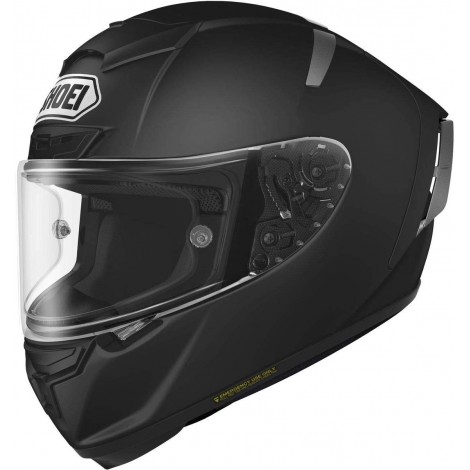 The open road is one thing, but maybe you just want to tear up the track. The X-14 is all about getting places fast. It has been designed for racing, and all the features of it add to this specialized design. It is lightweight and aerodynamic, which is everything that you need when you are in a hurry.
Expand to see more
Racing Design
This is a pared-down option that is specifically designed for those who want to take their bikes onto the race track. It is designed to weigh as little as it can. The shape is also built around the idea that air will flow past it. The X-14 slices through the air so you don't cause any wind resistance while riding. You'll be going so fast that you might want to
think about keeping warm
.
Stable and Strong
Going those speeds means that you need headgear that is strong and secure. The X-14 is very compact with its protection. It is an incredibly safe choice that does a great job of making you feel safe. It is also very well-balanced, which means that you will feel very stable while you are riding, too. The fit is very tight, which keeps your profile low. Also, it has very good ventilation for its size.
Cost and Value
This is a performance option that is designed for the most serious of riders. The well thought out design makes it perfect for flying through sharp turns and serious straightaways. The X-14 doesn't have much in terms of other features, but it excels at everything that it needs to. This is quite an expensive option, but it is well worth it if you take your riding seriously enough.
Aerodynamic design
Good ventilation
Tight fit
Good center of balance
No room for extra features
Qwest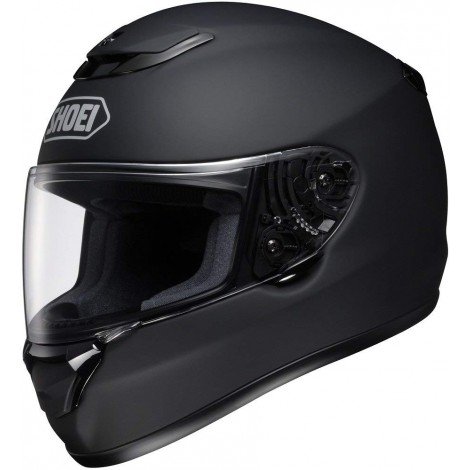 The Qwest is another touring style. It is designed for a comfortable ride that might last all day and night. It weighs a little more, but that is so it can have lots of extra features that make for a more comfortable and enjoyable ride.
Expand to see more
Noise Reduction
The strongest aspect of the Qwest is its very impressive noise reduction elements. This is due to the limited amount of vents. There is a strategically placed vent above the chin bar, and another in the back. These vents help to create an effective flow of air without the added noise that often comes with it.
Comfortable Fit
If you are going to be wearing a helmet for a long time, then it is important to make sure that you will have a good time during it. The Qwest is noted for its great fit and comfortable lining. It is easy to wear for a long time. There is also enough room for a
speaker set up
on the inside. That means you can stay entertained on long journeys, too.
Cost and Value
The Qwest is a great option for those looking for a comfortable choice that they can
use on long trips
. It is great for the casual rider who wants to spend an entire weekend on the road. On top of being comfortable and quiet, the Qwest is convenient. It is designed with a removable liner that is easy to clean with the rest of the wash.
Very quiet inside
Comfortable with a good fit
Easy to clean
Room for extras
Weighs a bit more than usual
RF-SR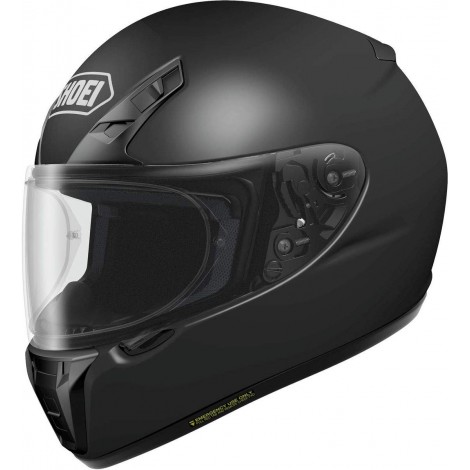 The RF-SR is a well-rounded option that does a little bit of everything. It has a lot of those features seen in the other touring styles that will make your ride comfortable and easy to take on, but it also has the outward design and appearance of something you would see on a performance bike helmet.
Expand to see more
Best of Both Worlds
This is a great choice to consider, especially if you are the sort of person who has a hard time making a decision on what you are looking for. It has been designed with a low profile and aerodynamic design that makes it perfect for speeding down the highway, but there are other elements that make it incredibly comfortable and easy to use. This includes features like the removable liner.

Ease of Use
The RF-SR is a highly accessible choice. It has features that make it a good option for long rides. The airflow inside of it is very good as it will let a lot of air in without feeling overwhelmed, or like it is getting too noisy. It is also highly protective, a feature everyone should want in their head protection. It has been designed with dual-layer protection, including a foam layer that does a good job of cushioning the head.

Cost and Value
The RF-SR is the perfect choice that captures the special features of both the racing and touring helmet. It makes it a good all-rounder for anyone who wants a little bit of everything out of life. It can be coupled with some other pieces of optional equipment on your bike that will make you prepared for all kinds of conditions.
Good combination of features
Good airflow
Easy to clean and wear
Aerodynamic design
J-Cruise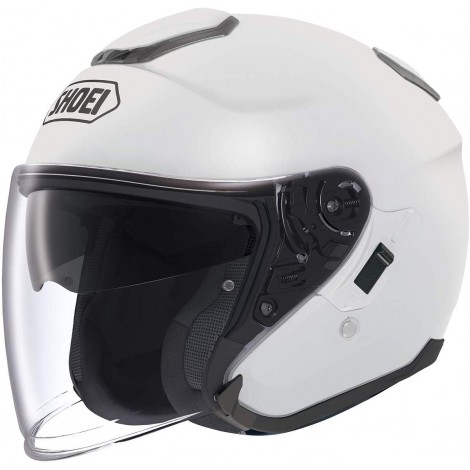 This is the first open-faced styled option on the list. The great thing about the J-Cruise is that it is open-faced, but it doesn't leave your face unprotected. That is because of the effective face shield that it has. It protects from the sun, excessive air, and even debris.
Expand to see more
Open-Faced Design
The J-Cruise does a great job when it comes to giving you something a little more freeing and comfortable than a full-face helmet. There are reasons you should avoid an open-face style, but the J-Cruise is an incredibly safe one to think about purchasing. It has a tight fit near the chin, and a face shield to offer some protection to the face.
Other Features
The J-Cruise is a wonderful option, especially when it comes to extra features that will make your ride comfortable. It has a sun visor that makes it easy to ride on a road that might be affected by a little too much glare, but it has a face shield that is designed to protect against other
bad conditions like rain
and fog. This is coupled with convenient things like a reversible interior liner that will make it more convenient for you to ride in all kinds of weather.
Cost and Value
The J-Cruise is a great choice if you don't like the stifling feeling of a full-face design but still would like a little bit of extra protection for your face. It's really great for keeping the air off your face so you can ride as fast as you want, too. The thick protection and convenient features make it a respectable showing from Shoei in this field.
Good face shield and visor
Reversible interior liner
Good value
Comfortable and protective
Hornet X2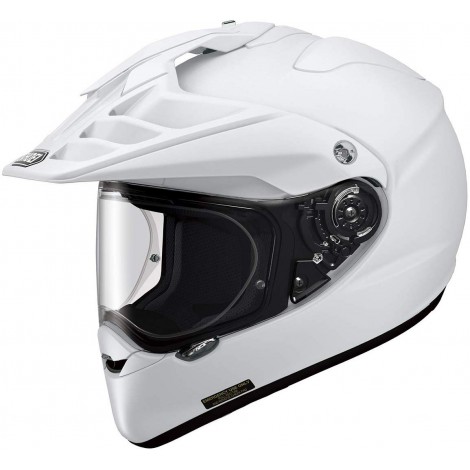 Shoei is very effective when it comes to mixing multiple kinds of riding in one helmet. The Hornet is definitely their most ambition version of that strength. This option is designed for both on and off-road riding. If you are someone who owns multiple kinds of bikes, or maybe just someone who likes to drive their dirtbike on the road, then the Hornet was designed with you in mind.
Expand to see more
On and Off-Road
The Hornet X2 is a great idea come to life. The design makes it perfect for all kinds of conditions. This is especially true for the mud and the much that can spit up at you when you are driving. It is good for paved roads, too. This is because of the good fit that keeps out the added noise of riding at high speeds.
Design Details
There are a few changes worth noting when talking about what makes the Hornet so special. It is all about the shape of the front of the helmet. Dirt biking is a more physical sport that can often leave you huffing and puffing. There is a bit of added room in the front of the helmet that allows some extra air, and a bit of space to breathe. There are ventilation ports here that make it a comfortable ride on the road, too.
Cost and Value
If you happen to be someone who likes to get dirty when they are riding, then this is a great option for you. It can be annoying to own two helmets for your different kinds of outings, and the Hornet is the perfect solution. If you don't mind
getting dirty
, then maybe this is probably just what you are looking for.
Hybrid design
Good ventilation
Room to breathe
Comfortable fit
J O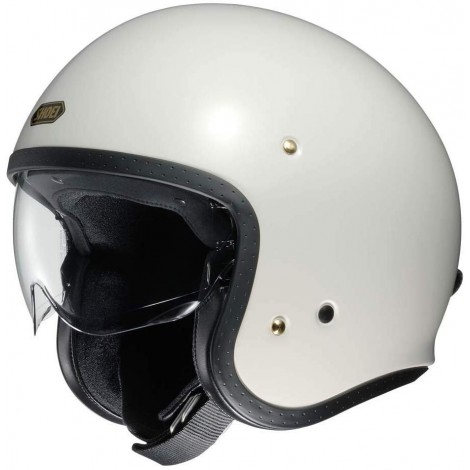 This is another open-face option, but it is also something a little different. This product is designed with a bit of a throwback look. It is styled after something from the '70s and '80s, which makes it a cool choice for those looking for something different. If you like the feel of the wind while you are riding, then this is a good option for you.
Expand to see more
Vintage Style
The J O's unique sense of style makes it a great choice for a few reasons. It comes with a visor to protect your eyes, but it is completely retractable if you want to really experience that feeling of driving down the road. The visor is useful when conditions are not the best, and it reduces glare and the disruption of rain.

Comfortable and Protective
The J O is a great choice for those looking for something that they will know will protect them. Don't let the old school look fool you, this is a modern helmet when it comes to protection. It meets all modern safety standards and has multiple layers of protection inside. It is also very comfortable to wear as the fit is really great.

Cost and Value
The sense of style here is completely different than a lot of other options that you will find on this list. Despite that, the J O has a great look that will turn a few heads while you ride. It isn't an all-season product, but it will work wonders when you are in the mood for it.
Vintage look and style
Good for driving in the open air
Comfortable fit
Effective visor
Criteria Used for Evaluation of the Best Shoei Helmets
There are a few categories where it is exceptionally important that a helmet succeeds. With Shoei, you can expect that it always will. They are some of the most lauded helmets on the market, and for good reason. They have designs that make them exceptional when it comes to protecting your head, but they also stand out in other important areas, as well. These include things like comfort, breathability, features, and profile.
Protection
If your helmet doesn't keep you safe in a collision, then what are you doing buying it in the first place? Shoei helmets have a reputation for being more about the comfort of the fit when it comes to how the helmets work. This is true, but they also hold up to the most rigorous protection standards. All their helmets meet their national regulations for safety. Shoei helmets use multiple layers of both hard materials and foam layers to both protect the head from damage, and to absorb the impact that the head can go through in a collision.
Comfort
Shoei helmets are some of the comfiest that you are going to find. They almost all have linings that make them good for long rides. The helmets often have different design principles that make some more comfortable in some situations, and others in others, but they do a great job all around. This is because they do such a good job of fitting the head comfortably. It makes it easy to wear the helmet for long periods of time when the helmet fits snugly, but not too snugly. Shoei helmets are designed for round heads and fit a little snugger than most other brands.
Breathability
Shoei helmets are also some of the more breathable that you are going to find. Their focus is on making sure that the air moves straight through the helmet, which reduces both noise and drag while you are driving. They do this through extensive testing in wind tunnels, which makes it easier for them to find the perfect place to put all the ventilation ports. The amount of ports is going to change depending on the style, but the placement in these helmets always focuses on giving a gentle cross breeze that will allow you to keep cool in the helmet. This makes it easy to ride on a hot day, given that you are prepared for it.
Features
There are all sorts of extra goodies to look for in your helmet, depending on what you want out of it. The most feature-packed options from Shoei are definitely their touring helmets. They have been packed with extra room, protective visors, and sometimes the ability to do things like removing the interior liner or add in a Bluetooth system.
Although this category might not be the most important when it comes to technical aspects, this quality of life adjustments is going to be the thing that you notice most when you are riding during that day to day commute. If you want things like retractable visors, then you should make sure that you get to have that before making your purchase. It can be hard to make the modifications later.
Profile
The bike might be the thing that makes you go fast, but it is up to you and your gear to make sure that you don't get in the way of that engine. Shoei helmets are designed to keep the wind resistance of you and your helmet down to a minimum. Shoei helmets are known for being a little more tight-fitting than a lot of the competition. This is because of how small they usually are in size. They are also well-known for being quite light. This doesn't affect their level of safety, but it does affect how well you will slice through the air.
Other Factors to Consider
These next factors might not have impacted these helmet's final placement on the list, but they are still important to consider before you make your final purchase. A lot of these are matters that are up to personal taste. There are a few decisions you need to make before the perfect helmet finds its way onto your head.
Fit
The helmets from Shoei are known to fit a little tighter than many other options you are going to find. This doesn't affect the comfort as it might seem. A good fitting helmet is actually more comfortable in the long run than one that feels looser. Of course, it is all up to personal preference.
Something to consider is that you should find something that fits your head properly. Shoei is known for round shaped helmets that fit a little small. If this isn't your first helmet, then this might be something to keep in mind before making your final purchase. Many head shapes and sizes have been happy with the Shoeii products, though.
Style
Helmets and style are just two things that go hand in hand. That is the same here, even if it might seem like the helmets that are pictured have more of a simple style. If you are looking for something a little flashier, then Shoei will still have something up your alley. They have lots of designs from accomplished artists and designers that are sure to make people turn their heads in the street.
Weight
These products are also quite light. They move towards the full-face design more often than many other companies, which allows their helmets to stay quite lightweight in comparison to other companies. This is good if you have ever found your neck getting tired after a long ride out on the road. This is something to think about when you are purchasing this gear. If you are thinking about buying something with a modular design, or other added features, then you should also consider that it is going to weigh a little more.
FAQ
Frequently Asked Questions
Q: Does this brand manufacture safe helmets?
A: Shoei helmets are a very safe brand to buy. They are known for being more focused on speed and aerodynamics, but that has never come at the sacrifice of safety. All their items are both SNELL and DOT approved, which makes them legal to be worn all over North America. These use multiple layers of material to stop the crushing force of impacts, as well as stop the shockwave moving towards the head.
Q: Are they quiet?
A: Going that fast might make it seem that these are not as quiet as many others. This is actually the opposite of the truth, as Shoei's products are some of the quietest on the market. This is because of how they are tested. These helmets' ventilation systems are designed through the use of wind tunnels, which makes it easier for the wearer to know the quality of the sound. The crosswind generated by the placement of the vents in the helmet is great at reducing the sound.
Q: Is it easy to clean?
A: Cleaning the interior is actually very simple. Some come with removable liners that make it very easy to clean them. these can just be thrown in with the rest of the wash with no chance of damage to the liner. Liners that are stuck inside are also easy to clean. They can be hand scrubbed with your favorite shampoo or hand soap.
After that is done, make sure to let them completely dry out. If it remains damp for too long mold can grow. That means that you should put it somewhere that isn't humid.
Q: How do you size these properly?
A: It is much simpler to find the right size than you might think. The measurement for sizing a helmet is very similar to the way that you might size a baseball cap. The helmet really only needs to fit over the widest part of your head. Using a measuring tape, wind the measure around the thickest part of your head. This should be just above your temples and very close to the center of your forehead. Use this number and refer to the sizing guide that Shoei uses.
Another thing to keep in mind with sizing is that you should be looking for a helmet that fits the shape of your head. Shoei is more tilted towards the round head shape, but there are also long and intermediate oval shapes.
Subscribe to our Newsletter