Motorcycle Trips: A Bucket-List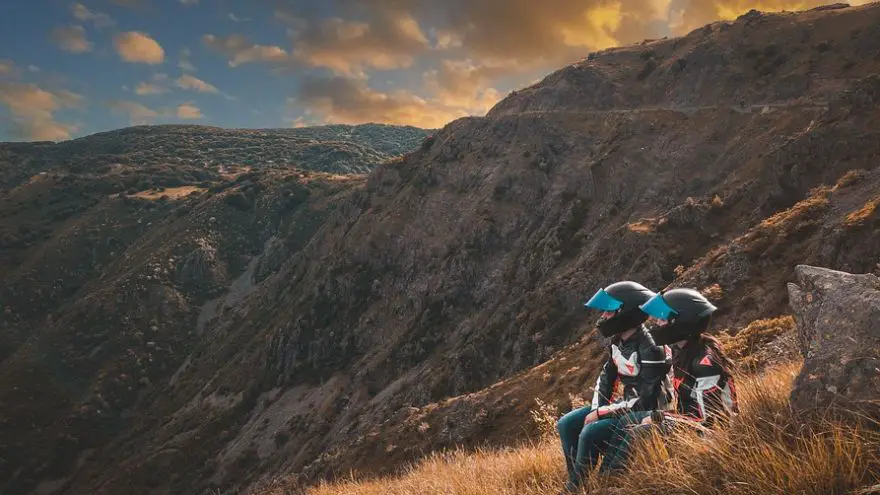 Motorcycle Trips: A Bucket-List
drivrzone.com
If you're like me, you went out on a limb to get your motorcycle license with the hope that it would bring you extreme joy, and a ticket out of town whenever you need it. And trust us, your mind, and soul can use an escape every now and then. It's important to get a reprieve from the noise and cycle of the city. A properly loved, and adored motorcycle is a perfect companion in that self-care.
In the end, it truly doesn't matter why it is you've decided to hit the dusty trails, and go for a trip. The only thing that matters is that you do!
Hitting the freeways with your lovely rumbling steed is a wonderful thing.
But how do you figure it all out?
We recently went over a lot of things in the Your First Motorcycle Trip post from last week, so let's try and get all of the easy stuff out of the way really quickly.
You must plan your stops. Unlike going for long car trips, there is a lot more time management required with the restrictions of gas tanks, and the abilities you possess as a rider.
Packing light is key to your safety both on and off the freeways. The less you add to the weight of your motorcycle, the more your ride will feel and control like it normally does. The added load will change the way you have to ride, so minimizing this will make your trip most comfortable.
Most importantly, when taking a step back to assess your trip and situation, is knowing yourself (your limits) and your motorcycle (what it needs). If you two are an immaculate pairing, there will be plenty of joy in your future.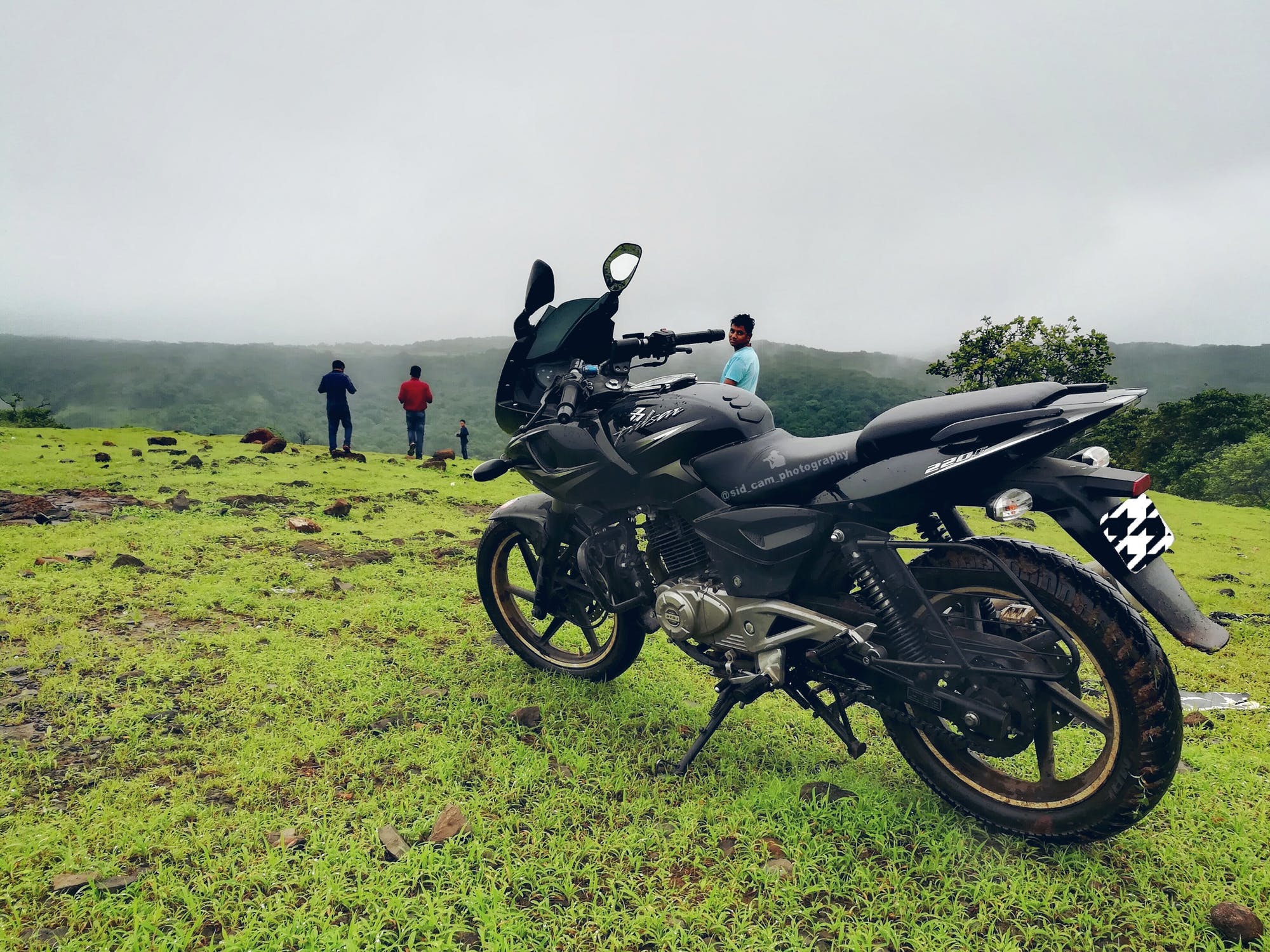 What Now?
Well, why don't we start with the big picture?
Mapping is key (like we mentioned in our other article) to be able to plan other things out within your trip. But aside from the essential planning needed, how do you pick places, and routes?
We — the motorcyclists of the world — are in luck because there aren't really any bad routes to take. Witnessing the outside world pass by while astride a motorcycle is a life-changing experience, no matter which road you pick.
You will always see things differently when piloting your bike, even if you take routes that you've seen a million times. It looks and feels different from the saddle.
Where Are You Going?
The better question is really "why are you going?". We'll get into that in a second.
Some may spend their time trying to decipher the best and worst cities in North America to ride a motorcycle based on accident reports, state laws on motorcycle traffic behavoir, or just the lack of nice road conditions.
However, you're going to find statistics about all three of those unsavory things no matter which city you look at. There is enough evidence out there, and you've got enough practice to know, that you're partaking in a dangerous act. No matter the road or traffic conditions.
Plenty of these statistics are also inflated by poor motorcycle riders. A bad pilot can ruin the perspective of the people for the rest of us. So let's just say this. If you're a great motorcycle pilot, and you're smart, you can ride and enjoy said ride anywhere in the world.
In North America specifically, there are a lot of reasons to head to specific places. Consider, when looking at the map on your wall (just kidding … it's 2018 … everyone uses google maps) these locations for your motorcycle trip, and experience some of the best that our continent has to offer.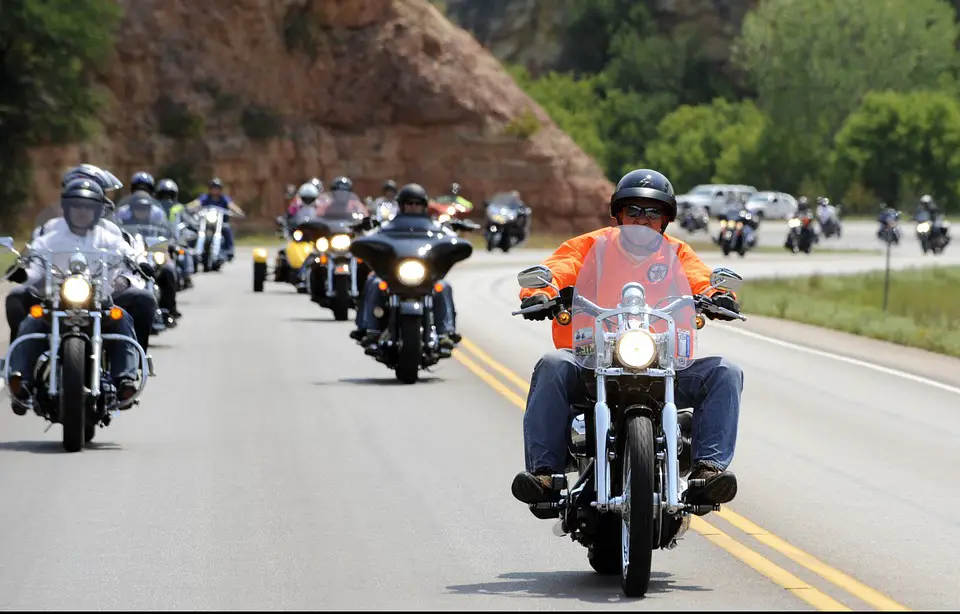 Sturgis, South Dakota.
This small town on the tip of the Black Hills National Forest in South Dakota is home to the biggest, and most renowned motorcycle rally the world over.
The Sturgis Motorcycle Rally is nearing its 80th year, and sees nearly eight hundred thousand riders pass through each year. Inarguably, it's the place to be for motorcycle aficionados come the end of August annually.
More beautiful, is the freeway system on the way to Sturgis. The windings twists of the roads from Wyoming, North Dakota, Nebraska, and Montana do a delightful job of showing off the astounding nature on display in the North of America.
Though Sturgis is ripe with tradition, it is also stuck in the past in a lot of ways. Proceeding every year by propelling general stereotypes and sexism that we're all constantly trying to dissolve within the motorcycling community.  So while this is the greatest showing of motorbike fans and brands, it might not be in good taste all the time, and you should strongly consider that fact before making plans to attend.
Daytona Beach, Florida.
Home of the Daytona International Speedway, this ocean-side metropolis between Jacksonville and Orlando is the host of another one of America's biggest motorcycle Rallies; the Daytona Bike Week.
Florida is, one of the least American feeling states to travel in. The tropical feel, mixed with Cuban heritage, really changes the scenery around you. It's swampy and natural in some places, and vibrant mixed with sand in others. Florida is gorgeous, and I couldn't think of a better way to experience the wonders that come from traveling the freeways of Florida than from astride a motorcycle.
Daytona Beach is a wonderful place and boast many of the different flavors from contemporary and past Florida history.
Being a warm state, though the rain can get to be much sometimes, Daytona Bike Week can take place in the spring, instead of waiting until the summer like other places might have to (I'm looking at you Sturgis Rally). In 2018, Daytona Bike Week was held in March.
There is also a fall event called Biketoberfest that mixed the harvest season aesthetic with the love of motorcycles. It's smaller, by a long shot, but is just as ideal in it's collection of motorbike fans and festivities.
Getting to Daytona Beach will probably supersede the joys you find once you're actually there thanks to all of the astounding backroads, and winding coastline highways that connect Daytona Beach to the rest of the state.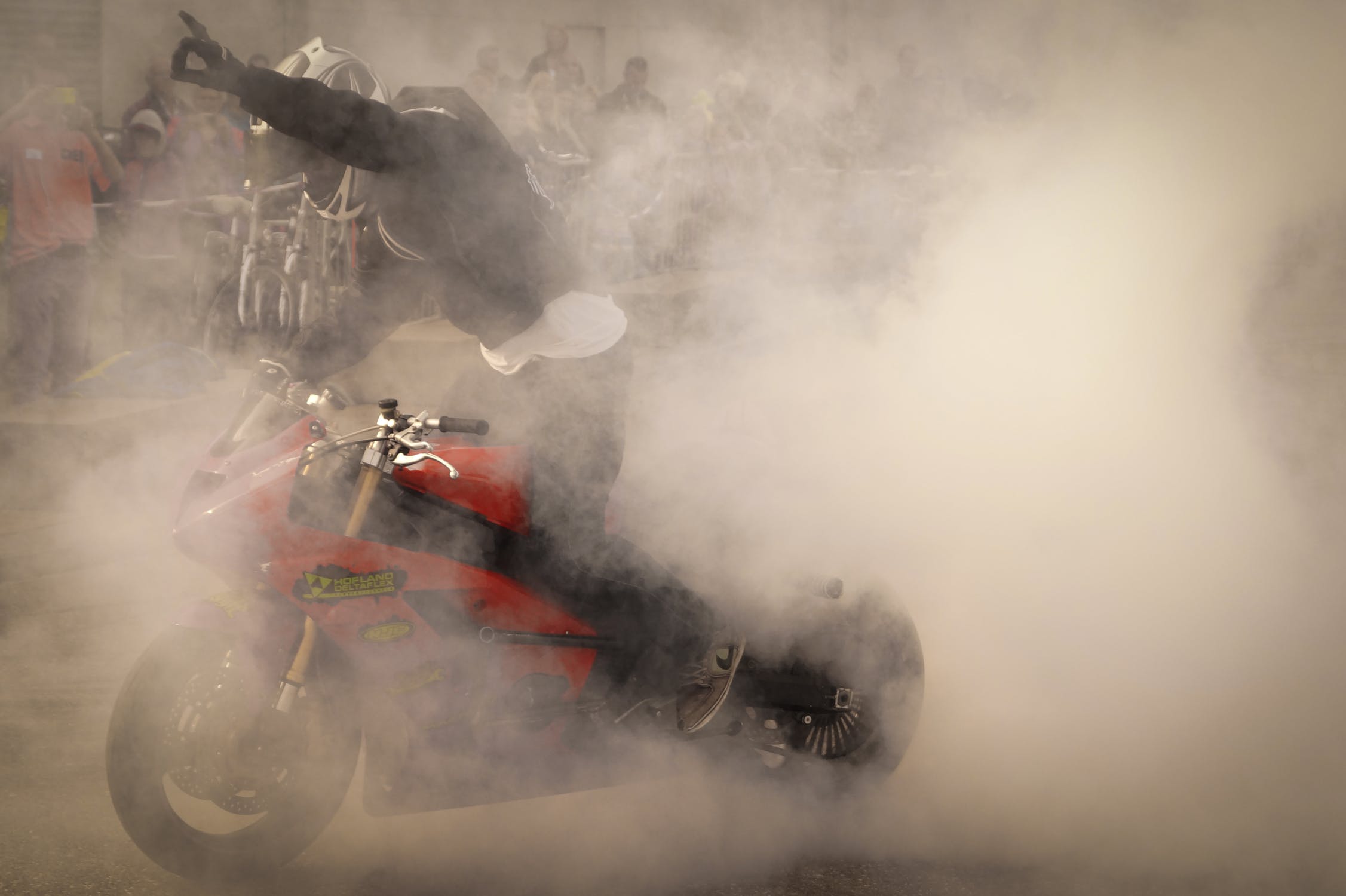 Laconia, New Hampshire.
A few hours north of Boston, Massachusetts lays the large lake of Winnipesaukee. Along the shore of that lake is the small town of Laconia in the grandest forgotten state of New Hampshire.
There's a lot going on in the states surrounding New Hampshire, so it's forgivable if you often forget it's there. Boston is close (like I've already mentioned) and so are New York City, and Canada.
Laconia Motorcycle Week is one of the world's oldest motorcycle celebrations and rallies. Beginning in the early 1920's, nearly four hundred thousand motorcycle enthusiasts descend on the tiny shore of Lake Winnipesaukee every year.
It began as a place to gather and watch as racers from the Loudon Classic race past through, and has since outlived the race in its entirety.
Laconia's motorcycle party doesn't do many things differently, but is worth its weight in gold solely on the adventure you will have in getting there.
Sure, the pacific northwest is one of the nicest places on earth, and it's incredible to ride around up here and see all that there is to offer. But the east coast is wonderful in its small-town beauty, natural lakes, and familiar feeling settings (if you're a big Stephen King fan).
Whether you're coming down from Montreal, or heading North from Manchester, every turn is wonderfully exciting, and you would be hard-pressed to find a better maze of backroads and small highways than in the northeastern coast of America.
Canuck Offerings.
While we don't boast the history and attendance that some of the United State's biggest events have, we (I live here, in Canada) undoubtedly have some of the best roads for motorcyclists to ride. But we also have some very anti-riding weather systems. So some of these trips might be knocked off your list depending on the time of year, and the type of bike you have. Here's a brief rundown of Canada's best rides, sans events.
The Top of the World Highway in the Yukon is the most desolate, and stunning ride you might ever take in your life. Strung out through the northern territory, passing through small barely marked towns like Chicken, Yukon, and Gold Bottom, you will see a part of the world many haven't. And the natural vistas are listed by experienced riders as some of the best our planet has to offer.
Connecting British Columbia's capital city of Victoria, with Canada's most beautiful city Tofino (my family is from, and still lives there, but I sort of promise that I'm not applying any sort of bias to my list) is the Pacific Rim Highway on Vancouver Island. Also known as the BC-4, a tremendously boring provincial standard naming convention, the Pacific Rim trip is a spectacle. There's just no other way to put it. One of the most windingly awe-inspiring paths on earth, stringing alongside beautiful mountains, and gaping lakes, it's a must for any motorcycle rider.
Nova Scotia is Atlantic's most beautiful locale. No matter which country you think I might be talking about. It's gorgeous cliffside highways, and tasty treats for the eyes and the stomach are bucket-list material for any human being, motorcyclist or otherwise. The Cabot Trail in Nova Scotia is one of those highways that just has no other comparable equal. Stretching around the northern, and the most eastern coast of the island, the Cabot is breathtaking vista after another.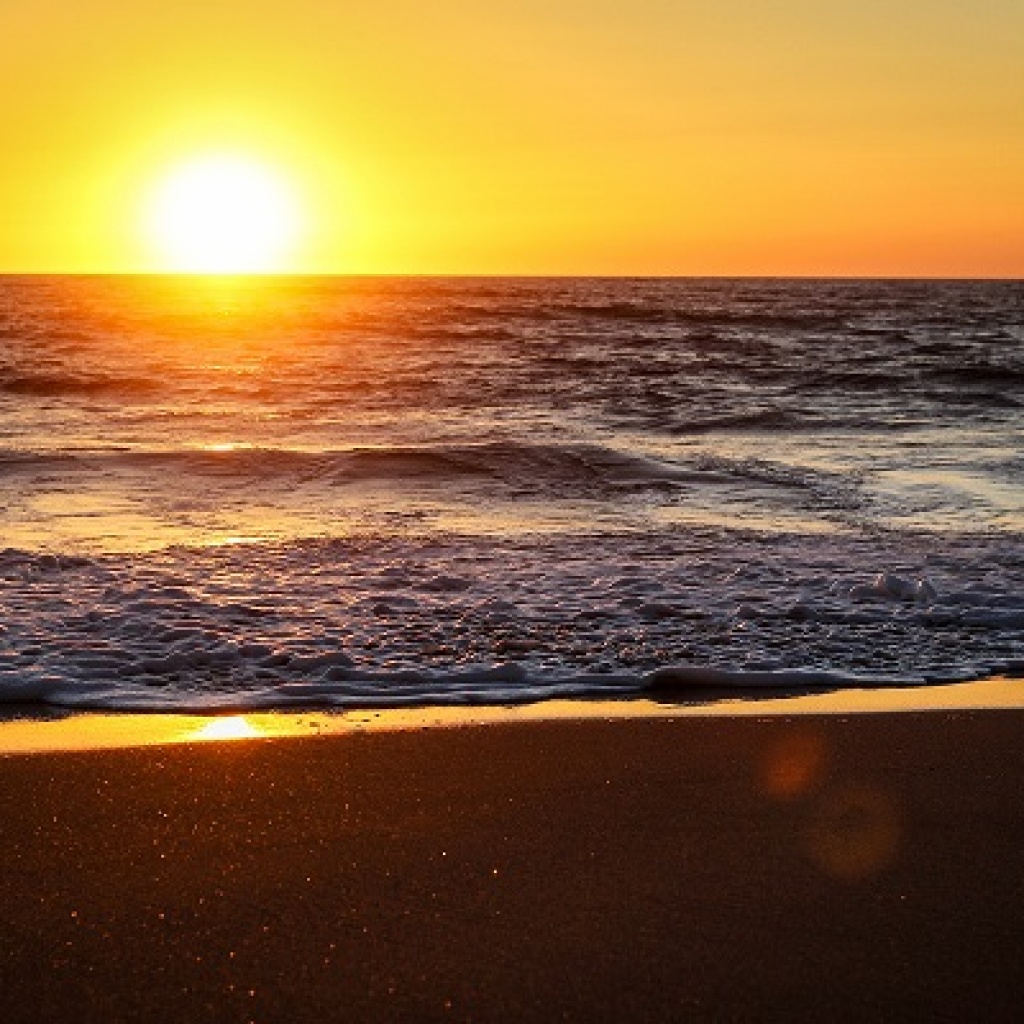 INTERNATIONAL
From France's Eudropale Le Tuouquet — the biggest beach motorcycle race in the world — to Red Bull's Alpenbrevet ride through the Alps of Switzerland, there are some amazing events to partake in around the globe.
There are also some insane races to participate in, if you're of the speed demon breed and in the mood for a little life-threatening thrill.
Like the Isle of Man TT, infamous for its nutty antics, scary moments, and sports bikes flying through small-town streets, catching air on surprising hills, and just generally causing major fandom and anxiety amongst all spectators and racers.
The yearly event, held on the British Island of Mann, began back in 1907 and has been called "the most dangerous race event the world over" by many. Many make the trip via ferry to the small island (once part of the Scottish reign, and now acts independently under British rule) every year in the May and June months to witness the spectacle.
What was a beautiful, island road, was turned into a monster of a test for the world's greatest motorcycle racers, traveling from all over the globe to reach peak speeds of 130 miles per hour, through twisted streets next to the oceanside cliff and rock faces. It is a literal maniacally conceived idea, that has only gained in popularity since its inception over 110 years ago.
A wonderfully diverse, and historied event has been built up surrounding the event, and it holds the top spot on many motorcycle enthusiasts list of things you must attend.
Like many of these events and places we've mentioned here, the Isle of Man TT is more than the reason it began, and continue to grow and spread the love for motorcycle around the globe.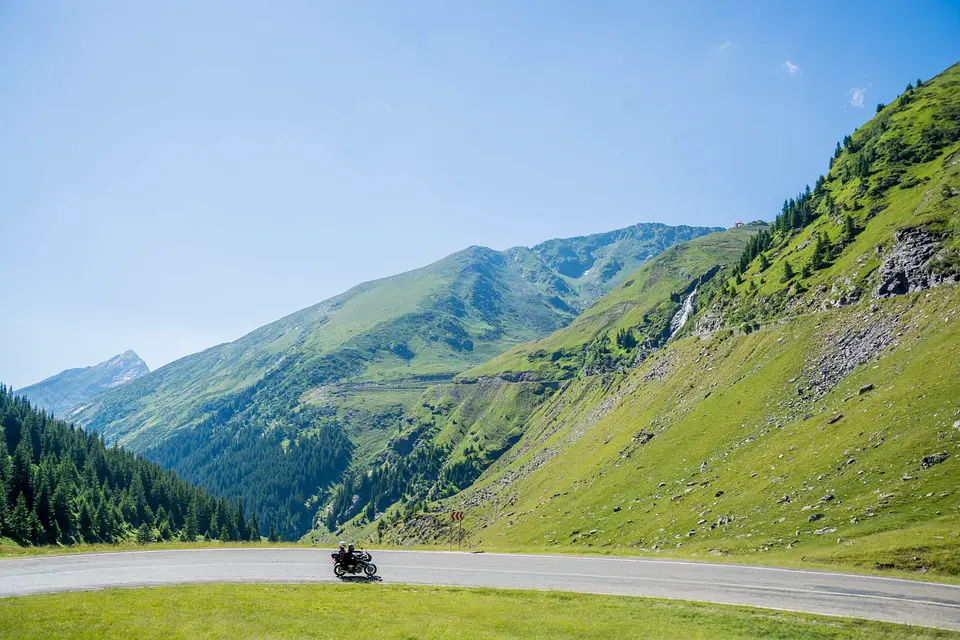 These rallies, events, and races that span all of the earth have one very important thing in common; people who love motorcycles are there. No matter which place you decide to head towards, you will be greeted by other like-minded individuals, and everyone will gather around your common interest.
The reason to attend these events is the dissolution of our differences. Regardless of race, creed, history, or ethnicity, motorcyclists love to talk about motorcycles, and the culture that surrounds them.
Choosing where to go can be hard. Choosing why you're going can be a little bit easier. But the only part of this whole thing that matters at all, is that you choose to go. Get on your bike, and see the world. See your world. Experience the wonderful adventure that traveling on a motorcycle can give you, and witness the grand beauty of our planet, and our people along with it.
Ride free, and ride safe.
Sources
Most Read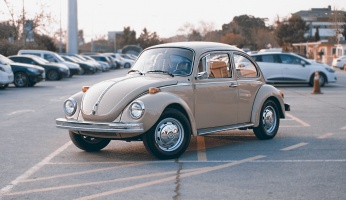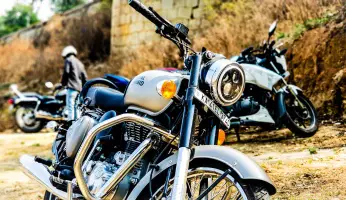 Subscribe to our Newsletter