Best Electric Car Charging Stations Reviewed & Rated for Quality
last updated:
Apr 28, 2019
The popularity of electric vehicles is increasing every day. They are not only environmentally safe but also easier to maintain. Just think about all those thousands of dollars spent on gas and oil every year. You can finally drive an eco-friendly vehicle and save money for other important things in your life. However, they still require some power source in order to keep moving and providing electricity for these vehicles isn't an easy task. You need a specially designed device that can provide enough power for your vehicle and ensure safe charging. This device is called an electric vehicle charging station! Check out our guide on buying the best electric car charging stations.
Featured Recommendations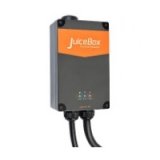 JuiceBox Pro 40

Our rating
40 amps
Price:

See Here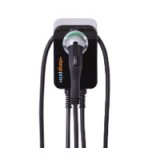 ChargePoint

Our rating
Phone App
Price:

See Here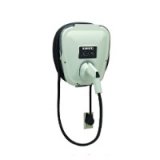 Siemens VersiCharge

Our rating
User-Friendly
Price:

See Here

Searching for a device of this kind is quite a challenge. These days, the market is full of differently designed chargers, and most drivers feel a bit lost. That's where we step in! In order to make this task easier for you, we have done thorough market research to find the best chargers out there. Hopefully, the list we came out with will guide you through the searching process, and help you find the perfect product for your needs. Here are our best picks:
10 Best Electric Car Charging Stations
JuiceBox Pro 40
If you're searching for a powerful EV charging station that can quickly provide a full recharge of your vehicle, look no further! JuiceBox is probably one of the most powerful chargers available at the moment. It's reliable, durable, and comes with a wide range of additional features that will make the charging process a lot easier, and shorter. You can't go wrong with JuiceBox!
Expand to see more
Powerful
As we already mentioned above, this powerful charging station allows for incredibly fast charging - it provides up to 40 miles per hour. This is quite an improvement considering that traditional electric chargers requested a lot of time for around 4 to 5 miles. JuiceBox has an output of 40 amps which means that you'll need a 50-amp circuit breaker. It will cost you some extra cash to install it, but 40 amps will significantly reduce the charging time. Also, once you set up the outlet things are pretty easy, and you'll mount the station in a few seconds.
WI-FI Connection
You'll definitely love the provided app and web page that allow for controlling the charging process. You can use the app to set the scheduled charging, keep track of charging time, and much more. You can also search for Alexa's help if you prefer voice controls over manual commands. For an even better experience, you can set it to get real-time push notifications
while LED light indicators will notify you when the charging station is working
. Additionally, JuiceBox features a sturdy and waterproof exterior made of aluminum. This makes it resistant to harsh weather and other possible impacts that could damage the unit.
Cost and Value
Although this electric charging station is quite expensive, it stands out from the competition with the amazing performance. If you have some extra cash to spend, we strongly recommend purchasing this product. It definitely provides great value for the money, comes with a 1-year warranty and offers great customer service (not that you're going to need it though).
Runs at 40 amps
Fast recharge
Offers a phone app and website
Many additional features like LED light indicators
Sturdy and waterproof exterior
Incredible value for the money
Requires a 50-amp circuit breaker
Expensive
ChargePoint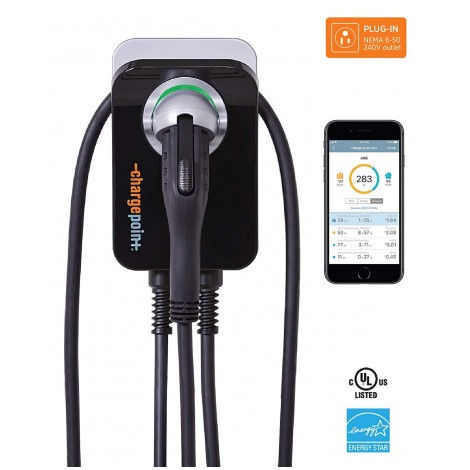 ChargePoint is a perfect choice for all those who need a reliable WiFi connection and all those features that an app can provide. Whether you want to have push notifications about the charging process, keep track of the used power or have cost information, this is a great option for you. ChargePoint offers a rock-solid performance, making it to the top of our list!
Expand to see more
Charge Point App
This is not the fastest charger on the market (16 amp) that is true, but it provides many useful features to compensate for the lack of power. For example, Charge Point offers an excellent phone app with some seriously good options. You can use it to set the charging process according to your preferences and keep track of used power. If you prefer voice commands there is Amazon Alexa that allows for simple voice instructions. It might not seem that way at first, but these features will save you a lot of cash. The only hassle will be an installation of the 40 amp breaker, but that's the case with almost every charging station. Once installed it works flawlessly, you just need to make the internet connection and open the app.
Great Design
ChargePoint features a user-friendly and compact design. You can easily save some free space in your garage by wrapping the cord around the unit. The holder on the top of the case will keep the cord on its place. The entire case is made of high-quality plastic that ensures durability over many years of use. The package also includes a special drill bit for an easy installation. You don't have to dig around the garage looking for the right-sized drill bit, it's all in the box. Well, maybe all except for a larger chord. If you need a cord larger than 18 inches
that comes with this charger
, you'll need to purchase it separately.
Cost and Value
Just like the previously reviewed one, this charging station is highly-priced. You'll doubtlessly get exceptional value for the money, but only if you have a few more bucks to spend. There is a three-year warranty as well as excellent customer support for all those who decide to purchase this great EV charging station.
Rock-solid performance
Great phone app
User-friendly design
Easy to store
Simple installation
The included cord is a little short
Expensive
Siemens VersiCharge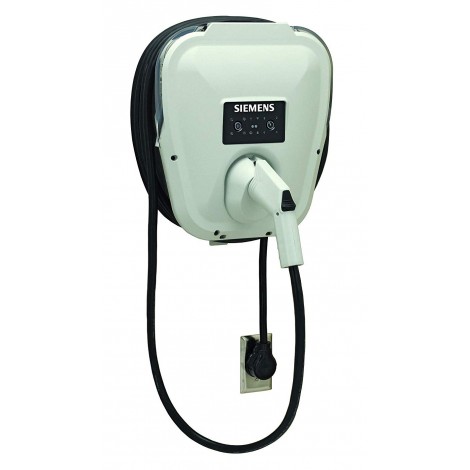 Here we have an EV charging station that comes from a well-known company. Siemens is a reliable name that produces all kinds of electronics, and we expected nothing less than a powerful and durable charging station. Whether you choose to use it indoors or outdoors, take it with you on road trips or permanently mount it in your garage, VersiCharge guarantees exceptional performance!
Expand to see more
Easy to Install
With the power of 30 amps, this is a decent charging station, way better than most of the competition. It comes in two configurations – one for indoor and one for both indoor and outdoor use. You'll need a 220V outlet which you probably already have, and if not, you'll be able to install it quickly. The entire process will take around 10 minutes, including the startup of the unit. Additionally, you'll be pleased to know that Siemens comes with a set of useful features such as LED indicator, timer, remotely wired control, and amperage control. The only thing that could bother you is the incomplete manual that doesn't have some information. You can still find them online, but it would be nice to have everything in the box.

Durable
VersiCharge is a highly portable charging station that you can easily take on the road with you, but it also comes with a mounting bracket in case you want to install it permanently in your garage. Wherever you mount it, the compact design allows for wrapping the cord over the top of the unit for simple and convenient storage. Another useful feature is a weatherproof case with a matte finish for superior protection in harsh conditions. Overall, it's designed to last and you'll find it very useful for many years! The only issue could cause a fragile plastic mount bracket that can easily break under pressure. This way, a new installation would be very difficult, and somebody could even steal the entire unit.

Cost and Value
If you're searching for a no-nonsense EV charging station that will deliver the necessary power and charge your vehicle in a decent amount of time, this would be a wise pick! Siemens offers great value and yet it's easy on your pocketbook. You'll also get a 3-year warranty for complete peace of mind.
Two configurations: indoor or both indoor and outdoor use
Requires a 220V outlet
Easy to install
Portable
Compact design and durable exterior
Well-priced
Some information missing from the manual
Fragile plastic mount bracket
ClipperCreek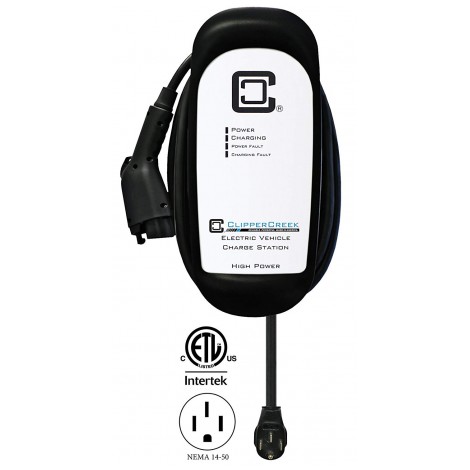 Here we have an incredibly popular car charging station that offers great performance and user-friendly features. If you're a fan of sleek design and simple chargers that deliver the necessary power to quickly charge your vehicle, this is a perfect choice for you! Clipper is a simple charger that has a lot to offer, so keep reading to find out more details!
Expand to see more
Easy to Use
Clipper offers up to 32 amps, which is quite impressive. It will charge your vehicle within a few hours. The installation is incredibly simple because the unit plugs into a 220V-240V outlet. If you don't have the right outlet, it shouldn't take you too much time to install the proper one. Once you plug the device into the outlet the Clipper is ready to charge your vehicle, no additional adjustments are needed. We should only warn you that this device doesn't connect to WiFi, and you won't get all those additional features to track charging time, set charging schedule, and others. While some people are satisfied with a simple charger, others require having an internet connection. Think about that before you decide to purchase this charger.
Compactly Designed
Clipper is a compactly designed device that comes with a 25 inches long charging cable. It allows for simple and tidy storage by wrapping the cord around the unit. This will allow for some free space in your garage. It even comes with a padlock to keep your property safe all the time. Overall, it should last for many years of continuous use thanks to the great features and heavy-duty exterior. It's even NEMA-4 rated for resistance against harsh weather yet is very lightweight and portable.
Cost and Value
This one is rather expensive, so
if you want to see it mounted in your garage
you'll have to spend some extra cash. If you do decide to purchase Clipper, it will definitely work for many years and deliver flawless performance every time. You'll also get a 3-year warranty and great customer service in case you run into some issues over the years.
Up to 32 amps
Requires a 220V-240V outlet
Easy to install
Compactly designed
Comes with a 25 inches long cord and a padlock
NEMA-4 rated for resistance against harsh weather
Doesn't connect to WiFi
Expensive
Duosida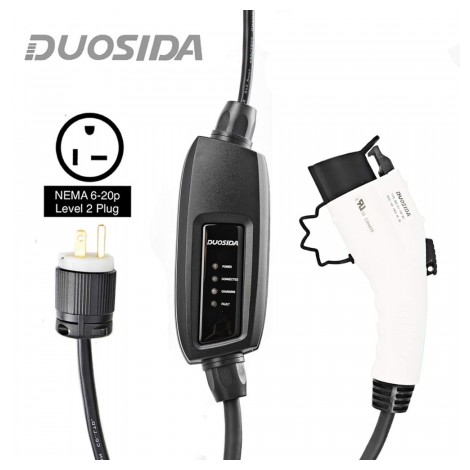 If you want a simple option to provide a quick recharge, this is a great option for you! It allows for safe and fast charging without any installation and maintenance issues. Overall, it's one of the best-priced car charging stations that are very straightforward and easy to use, and its exceptional performance will make you love it for many years!
Expand to see more
Easy Installation
This charger has an output power of 16 amps, which means that it doesn't provide the fastest charging on the market. However,
if you don't need a fast charger
, you'll be quite satisfied with the overall performance of this device. It requires a 220V-240V outlet, which you probably have around the household. If not, it's way easier to install it than demanding 50 amps circuit breakers. You'll also get a free 110V outlet adapter if you want a level 1 charging and a 28 feet long cord that allows for excellent mobility.
Sturdy and Waterproof
The best thing about this model is its versatility – it's compatible with all kinds of electric vehicles, so it will certainly work whatever types of vehicle you have. It features a sturdy and waterproof case, ensuring durability even in the harsh weather conditions. The only thing you might struggle with is the connector that plugs into the car – it provides a snug fit, so snug it might take quite some effort to unplug it from the vehicle. It will become easier after several uses though.
Cost and Value
This is one of the cheapest EV charging stations on the market! It provides great value for the money, allowing for a simple installation and easy usage. All in all, if you want a simple charger that can deliver decent power and great overall performance for many years, this is a perfect option for you!
220V-240V outlet
Easy to install and setup
Free 110V outlet adapter
28 feet long cord
Versatile and durable
Inexpensive
Only a decent charging power
The connector might cause some issues
Mustart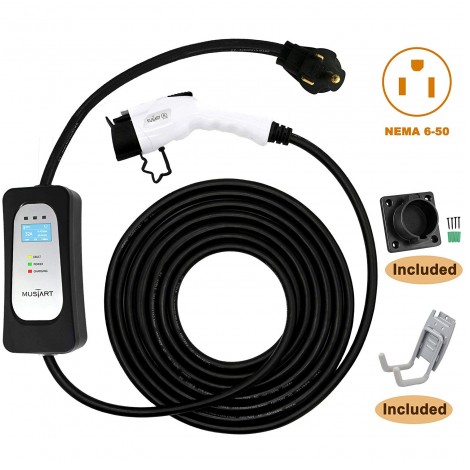 Here we have a powerful and reliable EV charging station that offers excellent performance and durability. Mustart is a great option for travelers who want a highly portable device that doesn't require wall mounting. You can easily store it in your trunk, and pull it off when needed, things are so simple! If you're interested in this user-friendly device, look below for more information!
Expand to see more
Fast Charging
This charger offers 32 amps of output power which is quite impressive and ensures fast charging. It is also compatible with most types of electric vehicles. Mustart requires only a 220V or 240V outlet, which you can install on your own quite easily. The startup is simple as ABS, and a 25 feet long cord allows for great mobility. We especially liked the fact that the LCD display offers information such as the cost of each session and the amount of the used power. The only thing that could demand more effort is the connector that requires more strength for unplugging.
Lightweight yet Durable
Mustart is a compactly designed charger, very lightweight and yet quite durable. It has a leakage, an overvoltage and an overheat protection which ensures excellent performance and great protection in any situation. Additionally, this device doesn't require wall mounting. It's very portable because of the unit located on the cord. You can easily unplug it from the outlet,
store it anywhere in your garage
, and bring it out when you need it again. This makes it ideal for long road trips when you need a portable charging station to rely on.
Cost and Value
This is a simple charger that allows for easy charging, and it doesn't include all the bells and whistles like first class charging stations. However, unlike the competition, this one is reasonably priced! If you're searching for a portable device that will provide flawless charging both indoors and outdoors, in your garage or at the road trip, this is the right product to go with!
32 amp of output power
Requires only a 220V or 240V outlet
25 feet long cord
The LCD display shows useful information
Compactly designed and very portable
Reasonably priced
The unplugging could be difficult
Doesn't have some additional features like more expensive products
Zencar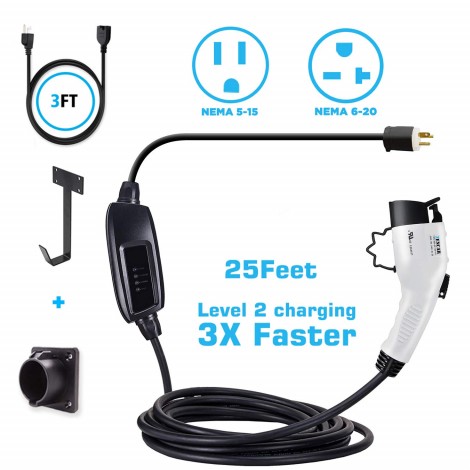 If you want a portable EV charger rather than a bulky fixed station, this one is a perfect product for your needs! Zencar is not the best device out there, we give you that, but it offers great mobility, it's easy to use, maintain, and store. Unless you aim for the fastest charger out there, you'll be very satisfied with this product!
Expand to see more
Portability
This one plugs into the 240V outlet and offers an output power of 16 amps. It's definitely less powerful than other chargers on our list, but this is a portable device primarily designed for those who don't want a fixed and expensive type of charging station. Also, this means you don't need a 50-amp circuit breaker that requires a lot of effort to install and some extra cash. Zencar plugs into almost any type of EV, but once again we had the problem with the connector that demands a lot of force for plugging in and out. It seems that many manufacturers struggle with resolving this issue. Although the first difficulties will pass after several repeated actions, it's still something that we would like to see improved in the future.
Compactly Designed
Zencar is a compactly designed device, very lightweight and easy to move around. You can simply
store it in your trunk when traveling
, or pack it neatly in your garage. There's no need for fixed installation of this one, neither you need to keep it plugged in all the time. It comes with a user-friendly design that ensures hassle-free use. For example, there is a LED light indicator to let you know about the status of the battery as well as a highly durable case that proves to be resistant to all kinds of dangerous situations and possible malfunction due to overheating or leaks.
Cost and Value
This great charger comes with an attractive price to make your life a lot easier! If you want a charger that will allow for simple charging wherever you are, we highly recommend purchasing this one. We shouldn't forget to mention a 2-year warranty for complete peace of mind. Zencar just doesn't disappoint!
Plugs into a 240V outlet
Easy to install and use
Compatible with almost all types of EV
Compactly designed and very portable
Extra protective case
Inexpensive
Only decent output power
Possible issues with the connector
TurboCord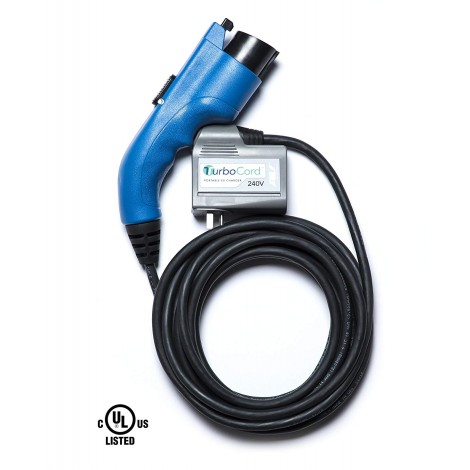 Here we have another portable style that offers two configurations according to the power of the outlet. If you want level 1 charging you can go for a 120 V outlet, and if you want level 2 charging you'll need a 240V circuit. If you're a fan of lightweight and greatly portable charging stations rather than bulky and fixed ones, you should definitely try out this one! You won't be disappointed considering its performance and quality.
Expand to see more
Simple Charging
This is not the best option available when it comes to provided power and fast charging (only 16 amps), but it has other features to compensate for the lack of output power. For example, it takes significantly less time to install this charger because it doesn't require wall mounting. We especially liked the fact that TurboCord requires a NEMA 6-20 outlet for level 2 charging, but you can also plug it in the standard outlet by using the 120V adapter for level 1 charging. Additionally, there is a LED light indicator that shows the status of the battery as well as a 20 feet long chord for excellent mobility. Users only complained about the cord not being sturdy and durable enough.
Incredibly Portable
As we already said above, this is a versatile and very portable charger, suitable for your garage as well as for road trips and traveling. You can store it whenever you find it most convenient, and there is a free transportation bag
that will help you keep things neatly arranged in your garage or trunk
. Additionally, this device passed many safety standards as well as rigorous testing which means that it's incredibly safe and durable.
Cost and Value
You probably won't find a better charging station for the price! Turbo Cord is reasonably priced and offers great value for the money. As if that wasn't enough, it comes with a 3-year warranty and excellent customer support in case you run into some issues.
Incredibly easy to install
Requires a 240V or 120V circuit
LED light indicator
20 feet long chord
Versatile and portable
Reasonably priced
Runs at 16 amps
Cord is a little fragile
Schneider Electric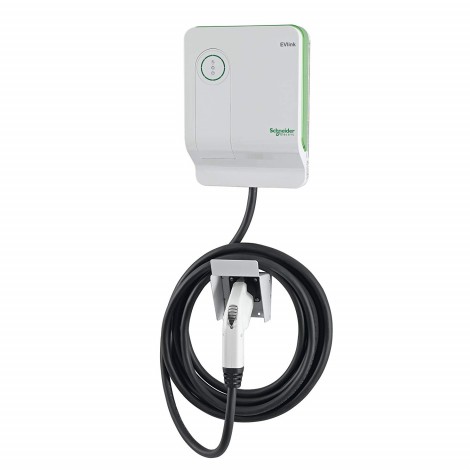 Here we have a high-quality EV charging station that comes from a well-known Schneider Electric Company. This is an indoor charger that comes with a variety of useful features and excellent overall performance. For more information about this popular charger, keep reading our detailed review!
Expand to see more
Runs at 30 amps
This is a powerful charger that runs at 30 amps and ensures quick charging. The installation is very easy, although not as simple as with portable and less powerful chargers. This one does require a 240V outlet. You'll also get a convenient cord holder for simple storage and tidy garage.
When it comes to useful features, there is an auto-restart option that ensures continuous work after the power shuts off as well as an automatic shut-off option that triggers when you're vehicle is fully charged. There's also a useful LED light indicator that will
notify you about battery status
, and a unique delay option that allows for power and money saving.
Sleek Design
This one features a sleek design and takes less space in your garage. It's rather unique charging station that allows for simple and quick charging. Schneider Electric Company also provides a free custom skin – you can choose a perfect design from over 600 available ones! The only issue we had with it it's the lack of protection for outdoor use. We get it, it's designed primarily for indoor use, but there could be some additional protection against overheating or fire, for example.
Cost and Value
We can definitely recommend this EV charging station for all those who want quick recharges and more powerful device. Truth to be told, this is an expensive charger, but it provides an exceptional value for the money. Those who have some extra cash to spend on a new charger will also get a 10-year warranty!
Runs at 30 amps
Easy to install
Auto-restart and automatic shut-off features
LED light indicator and a delay option
Sleek design that takes less free space
Free custom skin
Not suitable for outdoor use
Expensive
AeroVironment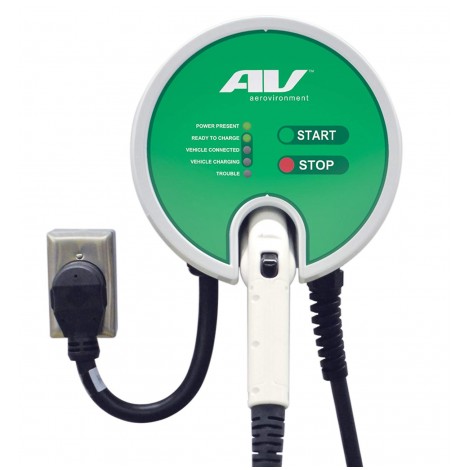 AeroVironment is incredibly popular and quite powerful EV charger. Users all over the market praise it for excellent power output and great overall performance. All in all, the manufacturer offers a long-lasting product for many years of exceptional performance. If you want to find more about AeroVironment, look below for a detailed review!
Expand to see more
Quick Recharge
As we already said, this is a quite powerful charger that runs at 32 amps. It can fully charge your vehicle 5 times faster than the average chargers. The installation is quite simple, and it won't take a lot of your free time or cause you a headache. It also comes with a 25 feet long chord that ensures great mobility.
Durable
AeroVironment is a durable charger that can withstand a lot. It features a sturdy and waterproof case that makes it suitable for both indoor and outdoor use. There are several useful features that will make a charging process a lot easier. For example, there's an auto restart feature that will start the unit after the power goes off and on, you don't have to adjust it manually anymore. There are also
several LED light indicators
that will notify you about the battery status.
Cost and Value
Powerful chargers always come with a sky-high price, and things are the same when it comes to AeroVironment. Don't get us wrong, you'll benefit from this charger for many years, but most people won't be able to afford it in the first place.
Runs at 32 amps
Allows for quick charging
Easy to install
25 feet long chord
Sturdy and durable
Several useful features for simple charging
More expensive than the competition
Criteria Used in Evaluation of the Best Electric Car Charging Stations
In order to rank our best picks from 1 to 10, we had to apply strict criteria and carefully examine all factors that influence their quality and overall performance. Here are some of the most important things we took into account during the evaluation:
Output Power
Long story short, more output power means having a faster charger. The Level 1 charger offers around 4-5 miles for 1 hour of charging, which means that Level 2 chargers, running at 20-40 amps, will offer twice as much. While some drivers are quite satisfied with 20 amps, most of them want to have at least 30 amps. The fastest chargers are at the top of our list, providing flawless performance and quick recharge in a few hours. However, an average Level 1 charger offers other features that compensate for the lack of power, and it is significantly cheaper. Most people can't afford fast chargers, which is why we included some great charging stations that run at 16 to 20 amps.
User-Friendly
The second most important thing is to determine whether these chargers are easy to install and use. They require different power outlets, provide many mounting options, and offer a variety of additional features such as LED lights, phone apps, manual adjustments, and others. In order to rank EV charging stations according to their overall performance, we had to include all these things. The more useful features a charger provides, the higher it's ranked on our list. We assigned some additional points to all those products that are portable, easy to operate, and overall well designed.
Durability
Due to their price and purpose, EV charging stations should have a durable exterior that can withstand harsh weather and other dangerous threats. They also have to be waterproof and protected from overheating, which could occur due to long charging hours. The durability of every unit was another important factor in the evaluation.
Cost and Value
These devices are rather expensive, and we had to make sure that each one of them provides enough value for money. No matter whether you're on a limited budget or you're going for the most expensive product on the list, each one of them has to provide exceptional performance for many years. It's all about having what's best for your vehicle!
Other Factors to Consider
If you already make up your mind and find a favorite product from our list, we recommend taking a few moments to consider some additional factors that could influence your final decision. Here is what we have in mind:
Location
You should primarily think about the location where you plan to install a new car charging station. Do you need it outdoors or indoors? Not all stations are designed to withstand harsh weather conditions and other dangerous things that lurk outside. If you're planning to charge your vehicle outdoors, you should look for the most durable device that has a sturdy protective casing. It's crucial to have weather and waterproof device, and if it has additional protection from fire and overheating, even better! On the other hand, all those who plan to use the charger indoors can search for a less protected and more affordable one.
Speed
Think carefully about the charging power that a particular charger provides. It will determine how fast your car will be charged, and the more power a charger has, the more miles you get per hour of charging.  We know that these devices aren't cheap at all, but we recommend going for as much power as your budget allows. You should aim for the device with an output power of 30 amps, and if you can afford more than that, even better! However, if you have to satisfy with less power, we recommend searching for other features that would make slow charging a lot easier. You can follow the tips listed below if you're not sure about those additional things.
Installation
You should also consider the price of the installation. If you get a powerful charger, you'll probably need professional assistance to mount the proper outlet, and it will cost you some extra cash. You can also install some charger all on your own, but you should consider whether you want all that hassle or not.
Additionally, think about the type of connection your pick provides, whether you want a portable device or fixed one. Different types require different installations, and it's also very important to know whether you can transport a charger or not.
Budget
EV charging stations are expensive devices, but you should always have in mind that they save thousands of dollars you would spend on gas. Purchasing a charger is a one-time action, and you should consider spending some extra cash on a more powerful device. They are going to last for many years, after all. However, if you can't afford a top-notch charger, look for other features that will meet your requirements.
FAQ
Frequently Asked Questions
Q: How far does an EV go?
A: It depends on the vehicle type as well as driving actions such as braking, speeding, running the heating system, and others. Some long-range EVs can go up to 200 miles, and some of them have an extender kit that increases the range up to 300 miles.
Q: What if my car runs out of battery?
A: It's really the same as running out of gas. Your car will need a recharge, so if you're far away from home you'll need to find a public EV charging station.
Q: Which charger is the best?
A: We can say that the charger with more output power (more amps) is better than less powerful ones because it provides fast charging. However, it really depends on the provided additional features such as mounting options, installation requirements, WiFi connection, and others. There are many types of EV chargers, and they can't compete because they provide different things. Also, the one that meets your personal needs and preferences won't satisfy other customers and vice versa.
Q: What is a Level 1 charger?
A: It's a basic charger that uses the regular 120V outlet to charge your vehicle. While it's certainly great to have a charger that works on your regular outlet, this has a big flaw – Level 1 charger only allows for about 4-5 miles of battery life after one hour of charging. In a word, it's quite slow! Most drivers opt for more powerful and faster chargers, which is already a Level 2 charger. This one allows for twice as faster charging than the average Level 1 charger.
Q: Do EV charging stations have universal connectors?
A: No, not every station can support every type of vehicle. While there are some chargers that allow for connecting of a variety of EVs, you should always check if a specific device supports your type of vehicle.
Subscribe to our Newsletter