Best Dash Cams Reviewed & Rated for Quality
last updated:
Nov 29, 2019
The benefits of having a recording camera in your car far exceed capturing someone driving recklessly on the road. Having one mounted and ready can put you at an advantage in case of an accident or even provide evidence that could help reverse a ticket. Aside from recording traffic, the best dash cam will provide data about your driving patterns. Additionally, it can send regular updates to your smartphone while your car is parked. An honorable mention, in our list, deserves the Garmin Dash Cam 65, which is a newer model on the market and stacked with features.
Featured Recommendations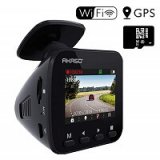 Akaso

Our rating
Built in GPS Camera
Price:

See Here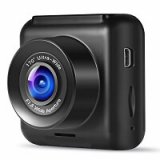 Apeman

Our rating
Super Wide Angle
Price:

See Here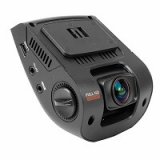 Rexing V1

Our rating
Discreet Design
Price:

See Here

10 Best Dash Cams
1. Akaso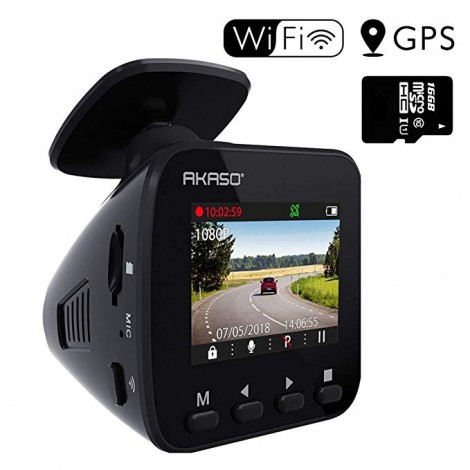 The Akaso car recorder is a favorite for its built-in GPS. The app works on an IOS or Android and it supports video download over WiFI in realtime.

Expand to see more
Built in GPS Camera

An Akaso can track and index every single journey and can be reviewed later very easily. Whether you're reviewing the footage for insurance court, or just sharing an awesome moment with friends, this camera has got you covered.

Super night vision technology

Night driving can make things a bit harder for dash cams, especially if you're driving in places with no street lamps to help illuminate things. The Akaso comes equipped with full 1296P resolution night vision technology. This gives you almost clear vision no matter how dark it gets out at night.

Cost and Value

An average price as car cameras go, and very affordable when you consider what this dash cam has to offer you.

Built in GPS camera
Super night vision technology
Affordable
2. Apeman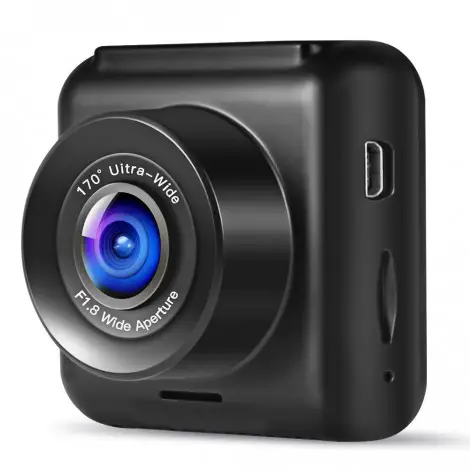 The Apeman is a 1080P full HD dash cam that can record even your fastest driving with the crispness and clarity of a professional-grade movie camera.

Expand to see more
Super wide angle

This car camera comes with an ultra-wide170 degrees peripheral view that allows you to capture pretty much everything on the road in front of your car. This is great for eliminating blind spots almost completely.

Built in G sensors

The super wide-angle lens of this car camera comes equipped with a built-in G-sensor and is programmed to automatically trace the source of the collision or sudden shake or vibration throughout the car.

Cost and Value

The Apeman is a high-performance dashcam that is equally affordable.
Super wide angle
Built in G sensors
Very affordable
Camera button placement could definitely be better
3. Rexing V1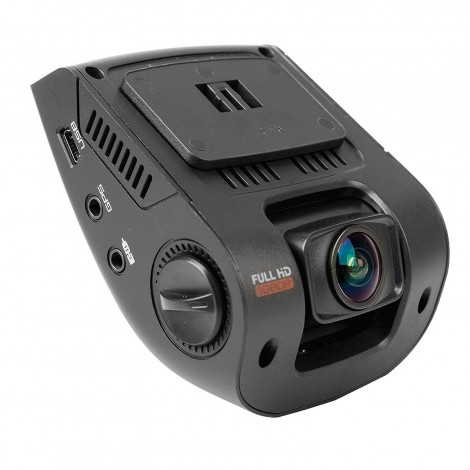 The Rexing V1 dash cam is built to be unnoticeable. In addition, it allows you to share recordings via the app interface over Wifi to a smartphone.

Expand to see more
Discreet design

Thanks to the compact, sleek and discreet design this car camera is undetatable from someone looking from the outside. Additionally, it doesn't obscure the driver's view.

Accident video locking

This camera conserves its video memory by playing recording every video in 3, 5, and 10-minute segments, with previous recordings being overwritten by later ones. However, should one of those videos contain a car accident, then that video will be locked down into the dash cam's memory banks, unable to be overwritten and only able to be accessed by you.

Cost and Value

This is an affordably priced camera for the value that it provides.


Discreet design
Accident video locking
Full HD, super wide recording
4. KDLinks X1 Wide Angle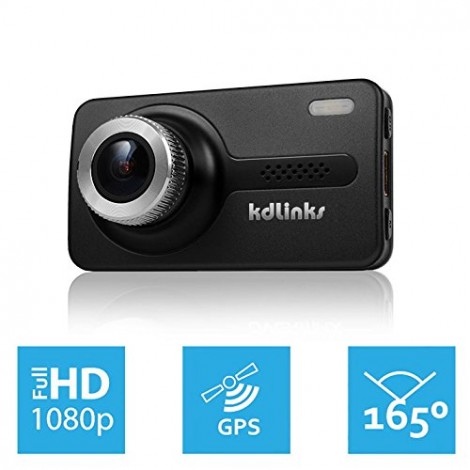 The KDLinks X1 Wide Angle dashboard camera is ready to start recording right out of the box. It can record hands-free automatically. We think this camera is worth learning more about.
Expand to see more
Superior night vision

This camera has one of the best night vision features on the list. Through the use of unique wide dynamic range (WDR) a size glass camera lens, and a video system found in high-grade night vision goggles around the world, this camera provides crisp and clear video in the black of night.

High Quality battery

Exposure to variations in temperatures can cause some dashboard cameras to malfunction. The KDLinks X1 comes equipped with a high-quality Li-polymer 3.7v 110mah battery that can withstand the heat of up to 170 degrees Fahrenheit, and cold as low as -40 degrees.

Cost and Value

Priced a little above $150, for some this may be pricey. However, for the high-quality features, this camera is recommended if your budget allows.

Superior night vision
Tough as nails battery
Built in GPS module
Could be considered pricey
5. Vantrue N2 Dual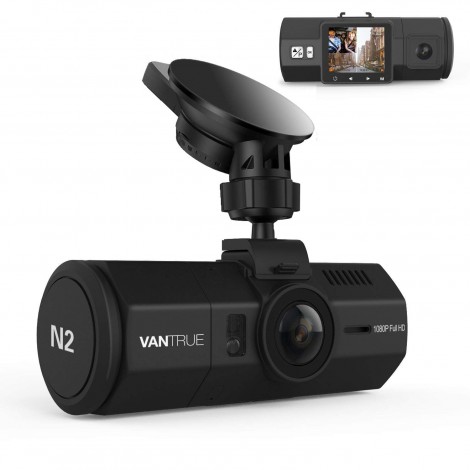 Instead of one camera, the Vantrue N2 Dual Dash Cam comes with two. One camera is pointed outside and the other pointed inside making this the perfect car camera for the taxi, Uber, and Lyft drivers for keeping an eye on the road and the passengers.
Expand to see more
Flawless interior video

The lighting inside a vehicle may cause problems with the clarity of the video. However, the Vantrue camera has remedied this with a Sony IMX323 sensor, 4 infrared LED lights and an f1.6 aperture, which improves the lighting conditions and produces a flawless interior video.

Auto parking mode

Some dash cams will deactivate as soon as the car is turned off. However, this camera is programmed to automatically turn on if either the interior or exterior camera detects some kind of movement even if the car is not on. The motion sensors can potentially capture the face of someone attempting to steal or vandalize the vehicle.

Cost and Value

The level of technology that the Vantrue N2 Dual offers is worth its price tag for a lot of people. It's like getting two high-quality cameras for your vehicle.

Flawless interior video
Auto parking mode
G-sensor and looping recording
6. Aukey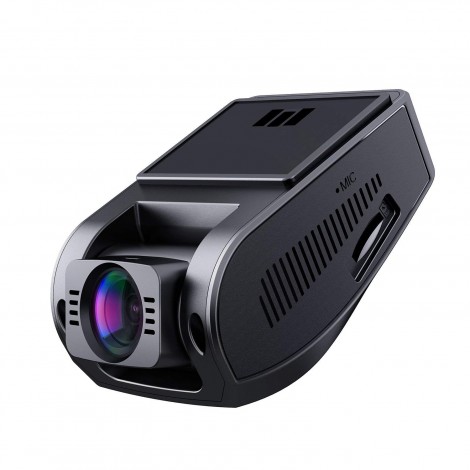 The Aukey Dash Cam is another stealthy car cam as it sits unnoticed behind the rearview mirror. Its stealth feature is a plus but what sells this camera is price and quality features.
Expand to see more
Emergency recording mode

The built-in G sensor appears to be standard with high-quality car recorders and the Aukey comes equipped. This sensor is programmed to lock onto physical disturbance to the vehicle. But where this camera stands out is with its ability to create a time-lapse video complete with timestamp, precise GPS location and speed data for complete coverage of an event.

Easy and secure mounting

There's something to be said about a camera that's user-friendly to install. As well as its ability to be discreet this camera is also easy to mount. For most, installation only takes a few minutes.

Cost and Value

The Aukey fits nicely in most budgets, coming in at just below $70. It's very affordable considering the features that it provides.



Emergency recording mode
Easy and secure mounting
Affordable
7. Rove R2-4K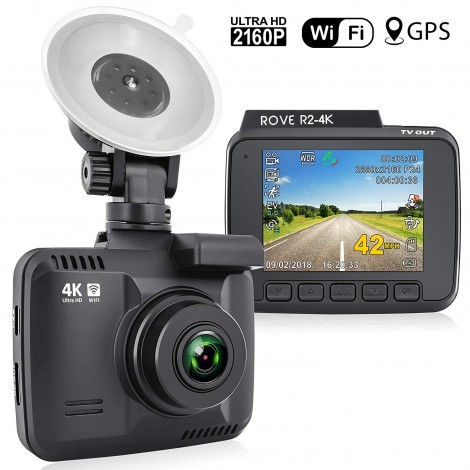 The Rove R2-4K Dash Cam prides itself on providing high-resolution video. In fact, it advertises that it beats most other car cameras for clarity and quality in video output. Quality video and other features are why it made the list.

Expand to see more
4K Ultra HD recording

With its 4K Ultra HD, this camera has probably the best picture quality out of any other dash cams on this entire list. This 4K feature has proven very resilient in comparison to other types for its huge difference in picture quality.

Built in WiFi

Built-in WiFi is another standard feature that is expected in a dashcam as it helps to retrieve the footage. The Rove App allows you to hook up the camera to transfer videos taken by the dash cam onto your phone to be reviewed later.

Cost and Value

For its high-resolution video and WiFi capability, the Rove camera is priced just below $100 at an affordable price.

4K Ultra HD Recording
Built in WiFi
Loop cycle recording
Internal clock has some issue upon reset
8. Yi Wide Angle Dashboard Camera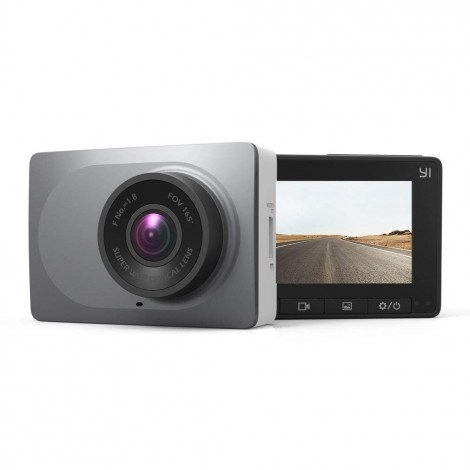 Yi Wide Angle dashcam is considered to be one of the leading car cameras due to its ADAS features. Below you will learn why this camera is one of the top 10 on our list.
Expand to see more
ADAS system

Advanced Driver Assistance System (ADAS) is the single most advanced and optimized visual recognition algorithm on the market to date. It provides real-time lane departure to ensure safe driving.

Detailed emergency recording

Most dash cams will record the moment of the crash and store it away. However, the moments afterward are still up for overwriting. The Yi Wide Angle Dashboard Camera records every moment before and after an emergency, in order to ensure details are not missed.

Cost and Value

Despite the high-grade algorithms and systems used to make this camera, it's still one of the most affordable on the entire list. ourself.

ADAS system
Detailed emergency recording
Affordable
Mount may not be strong enough for certain windshields
9. WheelWitness HD Pro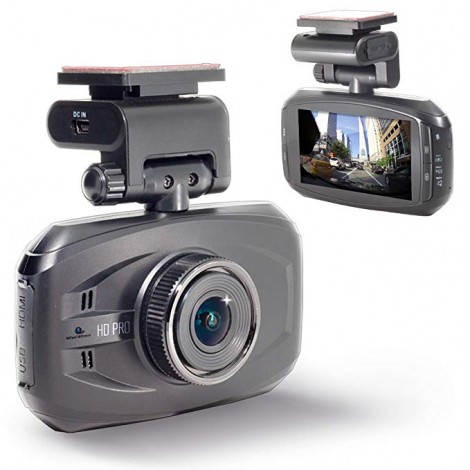 The Wheelwitness HD Pro made the list because it is a premium dash cam that offers many features worth highlighting.

Expand to see more
Wide Dynamic Range Technology

Through the use of WDR technology, this dash cam has one of the best visual clarity systems for night. When filming at night, exposure is the key to getting a consistently clear picture, and WDR ensures that a fully stable contact is continuously on-screen at all times. It even can compensate for dark and light spots of the frame in a single shot.

Continuous loop recording

Once the microSD card's memory banks are full, the Wheelwitness HD Pro will automatically select the oldest video files and delete them, so that new data can be stored This allows for continuous recording.

Cost and Value

As of this writing, the price is just under $100 with an even more affordable option of purchasing a renewed version for less.

WDR technology
Continuous loop recording
GPS enabled
Can't save videos for later
10. ROAV Anker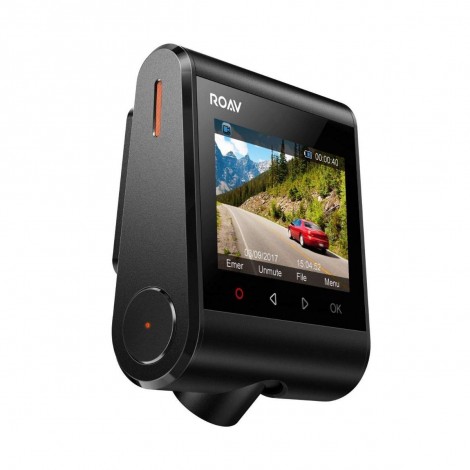 The ROAV Anker Dash Cam offers some great features in a car camera. In addition to the great features, its price is incredible.
Expand to see more
Crystal clear recording

The clarity of the recording is the most important part of any dash cam, and this camera succeeds greatly in that area. Through the use of advanced Sony Exmor sensors, a wide-angle lens, and Nighthawk vision technology, this camera can capture up to 4 lanes of traffic in complete HD 1080P.

Instant video Recording and Access

The instant video access that this camera provides is what makes it stand out. With the ROAV app, you can instantly access all recordings taken by your dashcam and share them as needed. In addition, built-in sensors detect movement even when you are not in the vehicle. This is important in case the car is bumped. The car cam with automatically start recording.

Cost and Value

One of the best features of this camera is the price. Considering how high the price is for similar features this camera is extremely affordable.


Crystal clear recording
Instant video access
Affordable
Button layout could be better
A good dash cam can be like having a second pair of eyes out on the road while you drive. It can also help capture some unforgettable moments. We made this list with the intent of bringing you the best dash cams on the market to date.  
Criteria Used in Choosing the Best Dash Cams
Having certain criteria in mind when choosing a dash camera is helpful. With technology changing rapidly your current camera could be obsolete. Here are just a few things to consider when choosing from the best dash cams on the list. 
Image clarity
Image quality may be the most obvious criterion when choosing a dashcam for your car. The camera has to produce a clear image. The image quality must also be consistent which means very few technical glitches. 
Emergency recording
In the event of an accident, your car camera should have emergency recording capabilities. That means it can sense (G-sensor )when there is a collision and start recording. It sends that information to the computer of the camera for it to use to source the impact. Additionally, It has the ability to ensure that the footage is never overwritten or damaged.
Discreet placement
Discretion is very helpful when choosing the best car camera to buy because it empowers you with the evidence in case of collision, or vandalism. A car camera positioned neatly and discreetly can record without the knowledge of the person committing the crime. Many dash cams can be concealed behind the rearview mirror or small enough to mount on the dashboard.
Price
Dashcams can range in price for a lower-end model at about $50 to a higher-end model that can cost over $200. Price can be a little overwhelming so we've included the best dash cams that also provided an affordable price for the features they offered to help you with your selection.
FAQ
For the final segment of this article, we're going to be looking at some frequently asked questions surrounding dash cams. Cameras for your car can be a little complicated, and so there are a lot of unanswered questions surrounding them that people need to know before they feel comfortable making a purchase. 
Q: Why is it so important that my dash cam record when I get into an accident?
A: If you are not at fault for an accident the dashcam can show evidence to support your case. With evidence, it is no longer a case of your word against the other driver.
Q: I've just been handed a ticket for a traffic violation I know for a fact I didn't commit, can a dash cam help with that?
A: The short answer is, yes. Having the evidence that only a dashcam can provide can help prove who is at fault.  
Q: Will using a dash cam make me a better driver?
A:  If you take heed to the patterns recorded by the car camera the answer is yes.  Having the means of personally reviewing how you are driving is a great way of improving your performance in the future. Being a better driver helps everyone involved, insurance rates go down and safety increases. 
Sources
Subscribe to our Newsletter