10 Best Car Battery Chargers Reviewed in 2023
last updated:
Nov 28, 2019
Batteries have progressed a lot since their arrival in 1800. Back then, their voltage constantly fluctuated and couldn't provide a steady current for a very long time. Now we have batteries of all different shapes, sizes, and voltage. Batteries are classified into two different categories known as primary and secondary forms. Primary batteries can only be used until they run out of energy and then they are discarded because they can no longer produce a current. Secondary batteries can be recharged and used again.
The batteries used in cars are secondary batteries and are also the oldest form of rechargeable batteries, lead-acid battery. This is a good thing since you never know when your battery is going to run out of energy and leave you stuck somewhere. But to take advantage of this situation, you will need to have a battery charger on hand.
Featured Recommendations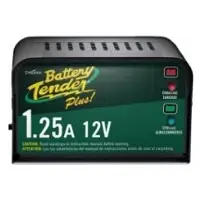 Battery Tender Plus

Our rating
Reverse-Polarity Protection
Price:

See Here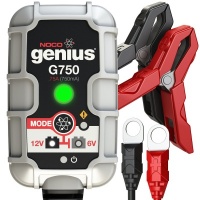 Noco Genius G750

Our rating
Monitors the Batterie's Health
Price:

See Here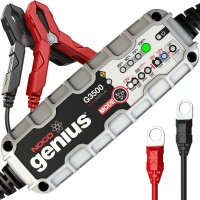 Noco Genius G3500

Our rating
Monitors the Batteries Health
Price:

See Here

A dead battery is no fun, especially if you're not even home when it happens. A car battery charger can be a real blessing and can get you back on the road in no time. However, the market is flooded with all types of car battery chargers and choosing the right one is essential. The wrong battery charger will not only do a lousy job at charging the battery, but it can also shorten its lifespan.
10 Best Battery Chargers
1. Battery Tender Plus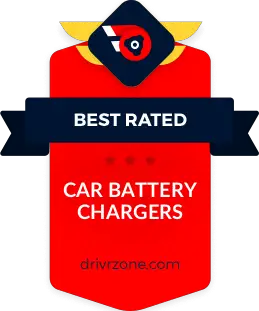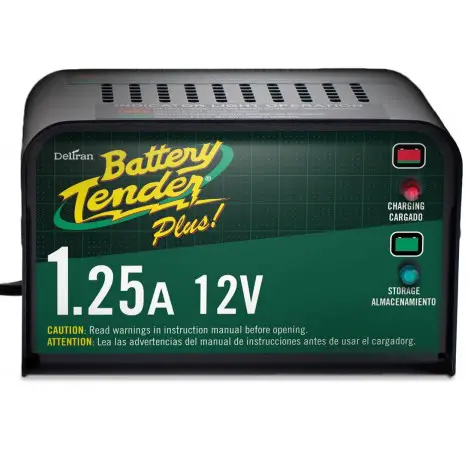 This is one of the most dependable battery chargers on the market today, and when it comes to battery charges,
dependability
is a must. Another must is safety, and this battery charger features reverse polarity protection to make sure that whoever uses it is safe. It's also a high-speed charger, which means you can get back to your daily routine in no time.
Expand to see more
Quick Connect
Your day is already delayed because of a dead battery, having a charger that is easy to use and readily connects is a big plus. The Battery Tender comes with a quick connect harness that allows you to reach those difficult areas.

Safety
Safety is vital, especially when you are dealing with car batteries, for you and your battery. The reverse polarity protection helps keep the user safe and a special design that switches from charging to float when fully charged keeps your battery from getting damaged.

Cost and Value
The value of having a dependable car battery charger cannot be overstated. Battery Tender quickly gets your battery charged and working and also features a full manufacturer's warranty.


Fast charging
Features red and green safety lights
Temperature compensated for an optimum charge voltage
Easy to use
Some complaints about indicator lights not working properly
Clamps may be too small
2. Noco Genius G750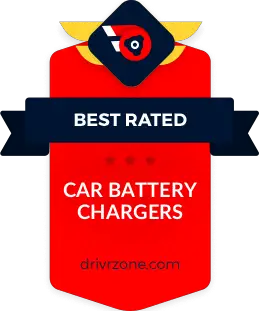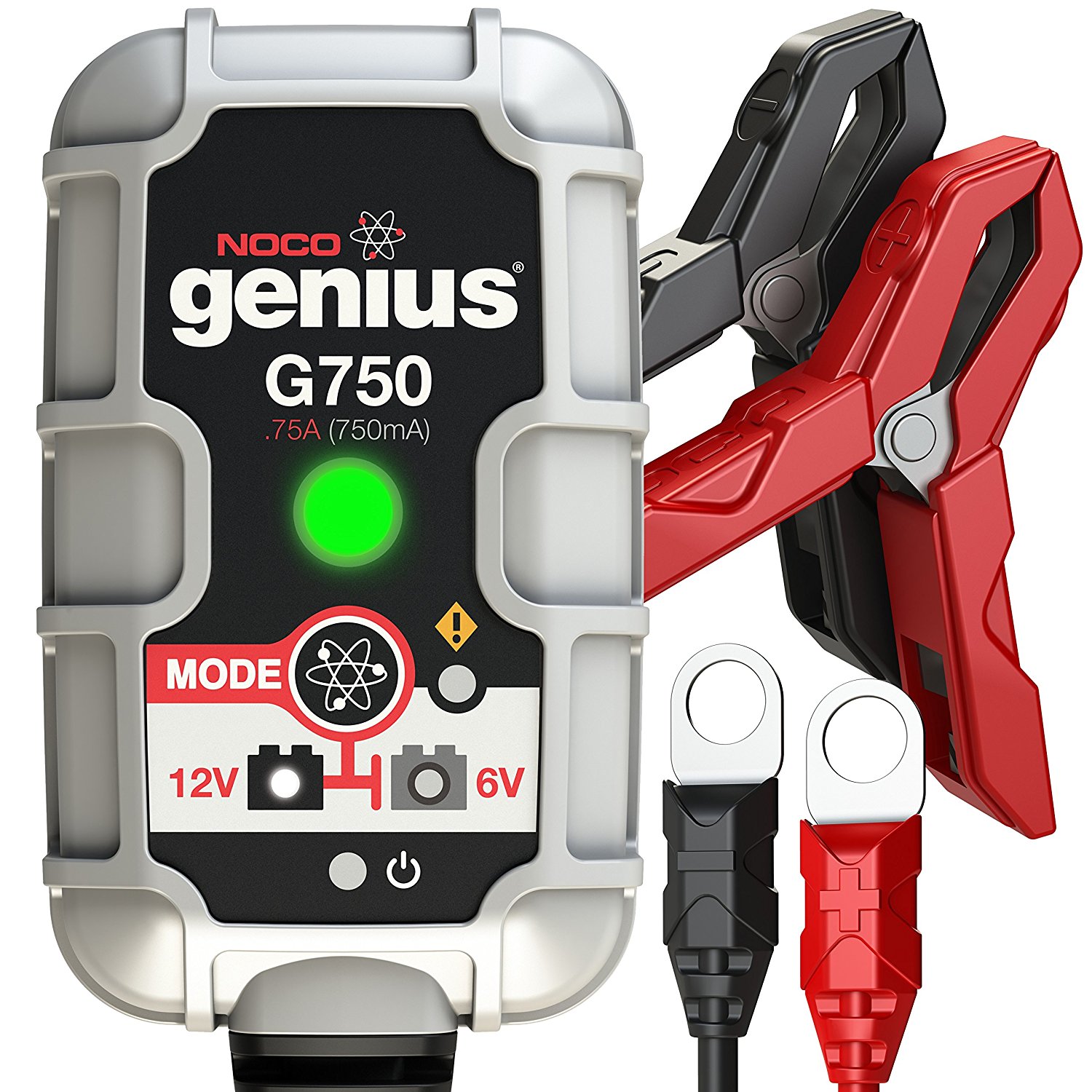 This versatile battery charger can be used for charging and maintaining a wide variety of lead-acid batteries that can be
used for cars
, lawnmowers, boats, ATV's and cars to just name a few. This is great for trips as it can easily connect to a vehicles AC outlet and repair even the most damaged batteries.
Expand to see more
Onboard Microcomputer
To ensure that your battery is charging safely and efficiently, the G750 is constantly monitoring the charge in order to minimize the amount of energy that is being consumed.

Extra Safe
To ensure that safety always comes first, NOCO has included several safety features, including reverse polarity protection, spark proof technology for the user, and overcharge protection for the battery.

Cost and Value
The price can vary depending on the Amp, but the quality you get for the price makes this charger a great buy. It also monitors and repairs sulfated and discharged batteries to improve its lifespan.


You can choose different Amps
Great for most lead-acid batteries
UV and water resistant
Comes with a five year limited warranty
Cables may be rigid
Clamps may not fit side post batteries
3. Noco Genius G3500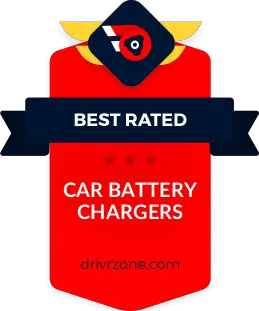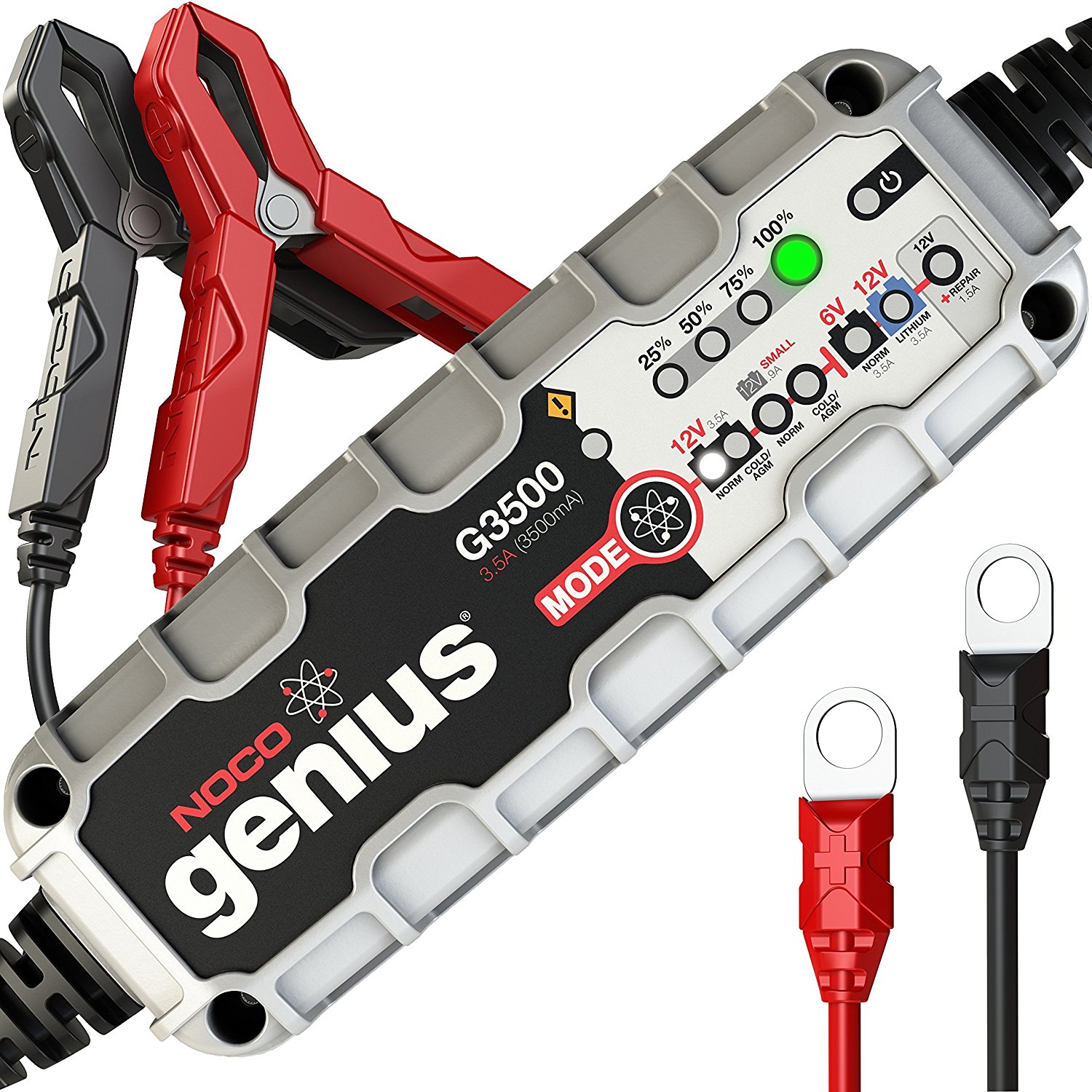 NOCO is known for making some of the most advanced and safest smart battery chargers on the market, and this is no exception. They designed the Genius G3500 to not only work on most 6-volt and 12-volt lead-acid batteries, but they also charge at a rate two times faster than ordinary battery chargers. You'll love all the fantastic features, like the onboard microcomputer and LED indicators.
Expand to see more
Sturdy
When charging or maintaining your battery, it's important that the charger is sturdy and stays in place. The G3500 comes with a rubberized base and external mounting holes to keep it place and avoid scratches and slipping.

Intuitive Indicators
It's important that you stay informed on the condition of your battery while being charged. The LED indicators give the user diagnostic information and visual feedback, even when the charger is in maintenance mode.

Cost and Value
The Genius G3500 battery charger is the perfect travel companion and can get you out of a tough situation. Built tough, you can use this in any weather as it is waterproof and UV resistant, allowing you to get your vehicle back on the road in no time at all.


Can improve battery life
Actively monitors the battery
Ultra-safe design
Charges and maintains a wide variety of vehicles
My not charge fully drained battery
Does not include ring terminal harness
4. Black and Decker BM3B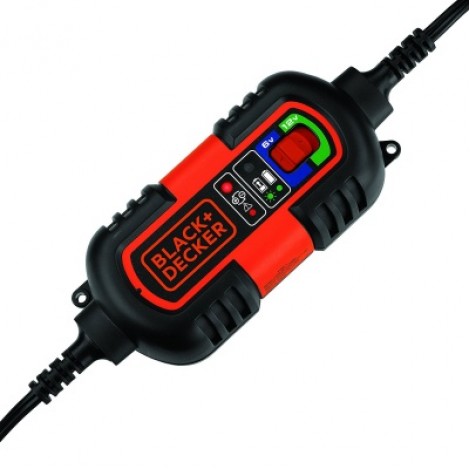 If you're not very mechanically inclined and not sure how a battery charger and maintainer works or how long you need to leave it on or even what type of battery you have, then this is perfect for you. Black and Decker have an excellent reputation for building products that have amazing features and are
easy to use
.
Expand to see more
Accessories
It sucks buying a product and then finding out afterward that it didn't come with everything you need. To help save you some money and time, the BM3B comes with battery clamps, O-rings for extended charging, and a DC plug for quick and easy use.

Smart Technology
This Black and Decker battery charger features high-frequency smart technology that ensures that your battery is kept at the optimal charge, even if you don't know what that is. It also automatically switches charging modes to ensure that there is no over-charging.

Cost and Value
Although this is the lowest costing battery charger on the list, you don't have to worry about getting a sub-par product. It is made by a world-renowned company and comes with many of the same features found on the higher costing chargers.


Features a mounting bracket
Comes with all accessories needed
Smart charging technology
Great low price
Some complaints about customer service
Might be bulkier than others
5. Schumacher SEM-1562A-CA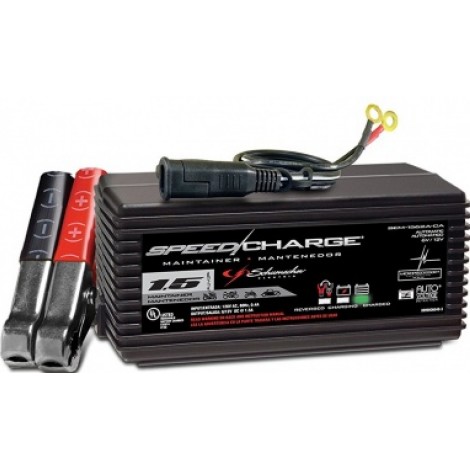 This portable battery charger and maintainer is a must every time you go out, especially during those
freezing days
. IT features smart display LED lights, easy disconnect harness for quick removal and protection features to protect yours from harm. These are great for the winters when you want to ensure that your car will start in the morning.
Expand to see more
Easy Charge
You get several accessories that allow you to be able to connect to any 6 or 12-volt battery, including battery clip, ring terminal, and an AC powered charger.

Smart Feature
The SEM-1562A-CA constantly monitors your battery when hooked up so it can react to its charging needs accordingly. Once the battery reaches a certain level then switches to maintaining.

Cost and Value
Although this comes in at the lower price range, you get a reliable charger that is easy to travel with and comes with some great accessories. The rugged plastic house also keeps it safe from damage.


Easy to connect
Includes great accessories
Onboard microprocessor
One year warranty
May not fit larger vehicles
May work slow
6. Schumacher SC-1200A-CA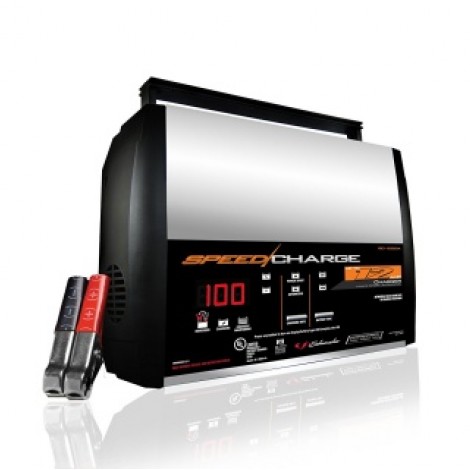 Schumacher has been in the business since 1947 and is one of the most trusted companies in the industry. The SC-1200A-CA is microprocessor controlled the perfect choice for excellent charging applications. It's energy efficient and uses the most up-to-date technology to charge your batteries almost twice as fast other standard chargers. It features several different charging modes and automatically
adjusts for safety
.
Expand to see more
Fully Automatic
In order to stop your battery from overcharging, which causes damage, this battery charger will automatically switch to float mode monitoring from continuous charge to give it a longer lifespan.

Charging Modes
The SC-1200A-CA is fully automatic and self -adjusts the amperage rate in order to charge all types of batteries easily. It also adjusts the charge rate as it monitors the battery to prevent any damage.

Cost and Value
This premium battery charger has several features that make it easy to use and even comes with a sturdy retractable handle to make it easy to convenient for traveling.


Multiple charging modes
Fits almost all batteries
Features 12A rapid charging
Automatically adjust amperage
Complaints about maintaining capability
Problems charging dead batteries
7. Schumacher SE-5212A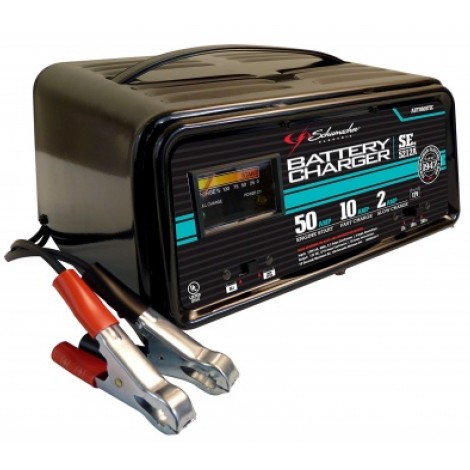 Another Schumacher model makes the list, and the SE-5212A is a excellent handheld automatic battery charger that offers 2-, 10-, 50-amp charging modes, ensuring that you find the one that fits your needs. There is a fast charging mode that will have your battery recharged in 3 to 5 hours. This is great for maintaining recreational and marine
vehicles
as well.
Expand to see more
Convenient
Its size and power make the SE-5212A a great portable tool that can be used in a wide variety of different sizes and volts. It also features a durable and sturdy handle that makes it easy to carry from vehicle to vehicle.

Durability
This battery charger was built to last and work in the toughest environments and features a heavy-gauge steel casing. A battery charger needs to last and work whenever you need it.

Cost and Value
Even if you don't know much about battery chargers, this one is easy to use. It comes with features like LED indicators that let the user see the charging status with a simple glance. It also has a 50-amp mode for emergency starting.


Comes in several different charging modes
Easy to read LED indicators
Quick charge times
Convenient handle
Cannot buy in California
Incompatible with EC-25 and WM-12 connect cables
8. Black and Decker BC2WBD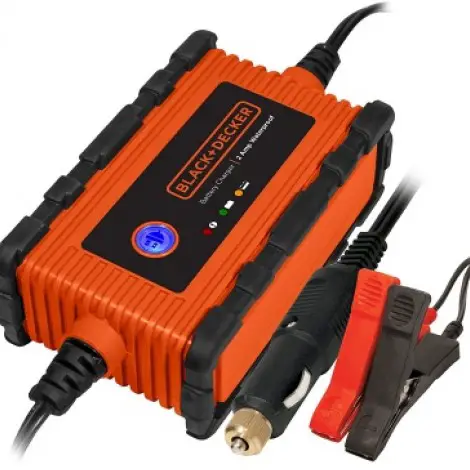 Black and Decker designed the BC2WBD as a 2 amp charger and maintainer that can withstand the most challenging environments. You can use this to maintain the battery charge for stored vehicles or charge any GEL, WET or AGM automotive or marine 12-volt battery, making it a must-have for anyone who has a boat, jet ski or any other recreational water vehicles.
Expand to see more
IP67 Rating
This rating certifies that the Black and Decker BC2WBD is a wholly sealed dustproof and waterproof casing that makes it the perfect choice for recreational vehicles. It can withstand rain exposure and direct water.

Connect
A battery charger is only useful if it can connect to the battery that needs charging. This charger offers three ways to connect; 12V DC plug, battery terminal, and battery clamps.

Cost and Value
If you like to go out on the boat or take a four wheeler out and explore the woods, then this is the perfect charger for you. It's easy to use and even has features for quick hands-free operation.


Built-in circuit guard
Multiple ways to connect
IP67 rating
Fully automatic charging
Clicks when the battery is charged
Slow charge time
9. Schumacher SE-4022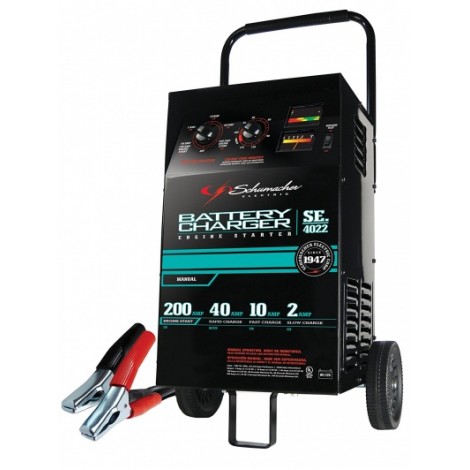 Are you looking for a car battery charger that is designed to handle bigger jobs? Professionals around the world have depended on Schumacher for years to maintain their fleet, and this model is perfect for anyone who has multiple vehicles. It comes with cooling features, a tester, and the ability to evaluate electrical and starting system problems.
Expand to see more
High-Performance
This fantastic battery charger is great for fleet operations and even features a cooling fan in order to last longer. It also has a voltmeter and two rotary switches that can assist you with battery testing.

Protection
It's always important that you take all the recommended precautions when dealing with high voltage items and the SE-4022 ensures that both you and the battery are protected with features like temperature overload protection.

Cost and Value
This model is the highest costing charger on the list but well worth the money. It was designed to take on the toughest jobs and can accommodate both 12 and 6-volt batteries.


Easy to read color coded meters
Analyzes starting and electrical problems
Features cooling fan
Includes tester
Cannot buy in Oregon
Hard to understand instructions
10. AllPowers Solar Charger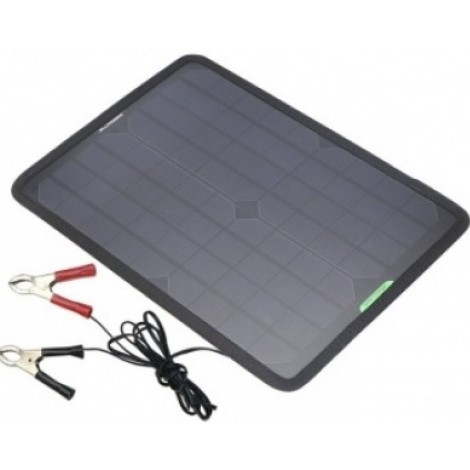 Are you planning a long road trip and want to be as environmentally conscious as possible? This solar battery charger not only uses the sun's solar power to charge your car, motorcycle or any other small vehicle, but it can drastically extend the life of your battery. It works in all daylight conditions and charges 12-volt batteries with 10 watts of energy and an output of about 550mAh.
Expand to see more
Environmental Safe
There are a lot of environmentally conscious ways to garner energy and solar power is one of the most critical and cleanest means to do so. It also saves you money on electricity while charging your batteries.

Easy to use
Extending the life of your battery has never been easier. The AllPowers solar battery charger can easily be connected through an alligator clip or cigarette lighter and start charging your battery in no time.

Cost and Value
This lightweight and portable solar battery charger is great for long trips, especially if you plan on spending a lot of nights in your car, away from an electrical outlet. This not only saves you money, but it also helps save the environment.


Easy to connect
No battery needed
Prevents reverse discharge
Mono-crystalline silicon for durability
Difficulty working in cold weather
Only works with sun
Criteria Used In Our Evaluation
What Functions They Provide
The main objective of a battery charger is to send electricity to a battery that has run low. However, most new car battery chargers now offer other functions that help prolong your battery's life as well. If you plan on getting the most out of your charger and ensure that you save money in the long run, it's important that you know what your charger can do and how these functions help you. Here are the two main operations you should look for.
Conventional Charging
Conventional charging is the method you would use to bring your battery's power from empty back to full. You simply plug your charger into an electrical socket and connect it to the terminal on your car battery.  The amount of time it takes to fully charge the battery will depend on the amp of the battery and the charger. It can take between six to twenty-four hours to fully charge the battery.
Maintenance Charging
Maintenance charging is usually done on batteries that are being stored for long periods of time. This method sends small amounts of electricity to the battery in order to keep it healthy, full and ready to use whenever you need it. This is very useful for batteries used in seasonal recreational vehicles like boats and snowmobiles or if you have multiple vehicles which are not being used.
How Many Amps
Amp, which is short for ampere, is the base unit of measurement for electric current. You will find that most new car battery chargers offer several different charging amp rates, which affects how fast it will charge and how effective it is on different size batteries.  The most common charging rates are 2-amp, 6-amp, and 10-amp. The average car battery has around 48 amp hours, which means that if you are charging at 2-amps, it will take 24 hours for a 12v battery charger to fully charge the battery.
However, some also offer 50-amp for super-fast charging. Using a higher amp to charge will take less time, but charging faster isn't always better. Adding too much amperage can cause your battery to heat up and can cause off-gassing or even an explosion.
Voltage and Size
Batteries come in different sizes and volts in order to accommodate the vehicle or device it will be used for. Although the majority of cars use 12-volt batteries, older cars, boats and larger vehicles use 6-volt batteries. Most chargers are able to handle both 6- and 12-volt applications, it's important that you know this information before buying a 12v battery charger that can't handle the power.
Safety Features
Batteries can be very dangerous if you don't know what you are doing. Not only do they contain a dangerous amount of voltage, but they are also made with corrosive acid and explosive gases that can be extremely harmful to your health. Fortunately, modern battery chargers usually come with several safety features that were meant to protect you and prevent damaging your battery. When it comes to safety, more is better. Here are some of the most important safety features you should look out for when researching a battery charger.
Reverse Polarity Protection
Connecting the battery clamps to the wrong terminals on a battery will not only cause damage to the battery charger and battery, but it can also cause an electrical shock to anyone who touches the device. A wrong connection can also cause sparking and a possible explosion. Reverse polarity protection warns the user that the cables are not properly connected and some chargers won't even allow current to run until connected correctly.
Spark-Proof Technology
It doesn't matter how careful you try to be when charging a car battery, sparking is always a possibility. Considering that the battery could leak flammable gases, there is always a risk for an explosion. Many chargers now feature clamps that use spark-proof technology to sparking when connecting to the battery.
Maintenance Mode
Thanks to advances in technology, there are now fully automatic chargers that will switch to maintenance mode once your battery is fully charged. This option is great because before if a battery charger was left on after the battery was fully charged it would overcharge and cause damage, overheating and possibly an explosion.
Battery Tester
As time goes on, it becomes harder for lead-acid batteries to become fully charged because of sulfate buildup on their plates. A battery tester option on your battery charger can help detect situations like this. Not only will it alert you to the health of your battery, but in some cases it can even correct it.
Battery Type
When choosing a battery charger, you must first know what type of battery you will be using it for. The most common car batteries are the standard lead-acid battery, but there are also different versions of this type as well which include gel cell, absorbed glass mat (AGM), and deep cycle batteries. Although these are still lead-acid batteries, they have a different chemistry that not all chargers were designed to handle. So make sure that you understand what type of batteries the charger works with before purchasing it.
Charger Type
There are typically three different types of chargers, Float Chargers, Trickle Chargers, and Smart Chargers. Each has their advantages and disadvantages, but in the end they are all designed to charge your battery. Here is how each of them work:
Float Chargers
Float chargers only put out ½ -amp at 14+ Volts and were not designed to charge a dead battery. These types of chargers are actually meant to maintain a fully charged battery so it doesn't lose power while in storage. They feature a floating circuit that ensures that your battery doesn't overcharge and get damaged.
Trickle Chargers
If your battery is deeply discharged, a trickle charger will do a great job at bringing it back to full charge by putting out a slow and steady current. The problem with these types of chargers however, is that they take up to 24 hours to charge and is usually manually operated so it will keep charging until you disconnect or unplug it. If you forget about it, it will overcharge the battery and damage it.
Smart Chargers
These are also known as multi-step chargers and are fully automatic, which is great for people who don't really understand how batteries and chargers work. You simply plug it in, connect it to the proper battery terminals, and let it do its job. Smart chargers use built-in microprocessors to control the charging process and can even improve your battery's performance. It combines characteristics of both float and trickle chargers while making adjustments throughout the process to avoid any damage to the battery.
Solar
Solar powered car battery chargers are great because you can use energy form the sun to charge your battery wherever you may be. Just keep in mind that a solar battery charger puts out a very low amperage and works better as a maintainer. These are great for camping and long road trips or to keep stored batteries fully charged.
Ease of Use
Not everybody who drives a car knows how to maintain it, so having a battery charger that is easy to use is important. Batteries can be very dangerous if not handled properly and using a battery charger the wrong way will not only put you in an unsafe position, but it can also damage the battery and battery charger. If you are looking something that requires minimal adjustments, then smart chargers are the way to go.
You also need to consider where and how you will be using the battery charger. Do you need something small and light so you can travel with it? Do you need something bigger and more powerful? Do you have more than one type of battery that you will be charging and need a charger that is versatile? These are all questions that you need to ask yourself when choosing the right battery charger.
Frequently Asked Questions
About Car Battery Chargers
Q: What's the safest way to charge my battery?
A: Because lead-acid batteries contain corrosive sulfuric acid and produce explosive gasses, it is vital that you take special care when charging your battery. Here are some tips to ensure your safety when charging a battery.
Before charging you need to read the manufacturer's instructions for your charger. Make sure that you take off all your jewelry and wear protective clothing, gloves, and eyewear. Make sure that you are in a well-ventilated area and remove the vent caps to check the water level and add more if needed. Test your battery with a hydrometer or voltmeter to make sure that it needs charging. Connect the leads to the correct battery terminals before plugging in the charger and make sure that it is on the proper setting for your battery.
While you battery is charging you need to make sure that the vent caps are kept on. You also need to periodically check on the battery while charging to make sure that it doesn't bubble, overheat, or spew acid as this is a sign of internal damage or overcharging of the battery. After your battery is fully charged you need to immediately turn off the charger and then unplug it in order to avoid overcharging and damaging your battery.
Q: How many types of chargers are there and which kind is the best?
A: There are typically three kinds of chargers, a manual charger, maintenance-free charger and automatic charger. A manual charger needs to be monitored and manually turned off when fully charged in order to avoid overcharging. An automatic charger can sense when your battery is near or at full charge and will automatically shut off. A maintenance-free charger will switch to float stage when it senses that your battery is fully charged and maintain it to keep it there. Maintenance-free and automatic chargers work best because you don't have to worry about it overcharging.
Q: Can I still use my battery charger if the cables are damaged?
A: The battery charger cables have a protective coating for a reason. Using your charger when the cables are damaged is a very bad idea. It can cause a short circuit, sparks, fires, and even an explosion. If you notice that the protective coating is damaged in any way, it's important that you repair or replace them right away.
Q: If my battery is frozen, can I still charge it?
A: It's never a good idea to try to charge a frozen battery. The electric current will not pass uniformly due to the frozen electrolyte and can lead to a short circuit and burned plates. You need to allow the battery to thaw out first, and then you can charge it.
Q: Does it matter how close the battery charger is to the battery?
A: You should always keep the charger as far from the battery as possible without over-extending the charger cables. Never place the charger on top of the battery or beneath it. Remember, while you are charging, the battery is putting out flammable gasses and having electronics in the same area can cause an explosion. It's important that you keep the charger in a dry and well-ventilated area and never charge near flames or sparks.
Q: How long does it take to charge a car battery?
A: That would depend on the size of the battery and the size of the charger. Most battery chargers feature charging rates of 2-amp, 6-amp, and 10-amp per hour. If your car battery has around 48 amp hours and you charge at 2-amps, it will take 24 hours for the battery to fully charge. You can increase the amperage on the charger, if you have that option, and charge your battery faster, but if you charge too fast, it can lead to damage.
Q: Should the same battery be used for every lead/acid battery?
A: There are several different types of lead-acid batteries and each needs different levels of voltage. Some battery chargers come with the option to switch voltage, which would allow them to adapt and work on different batteries. Generally, wet batteries and AMG batteries have the same charge type and don't require volt changing. Gel batteries require a lower voltage and if you try to use the same charger on it that you use on other batteries, it will cause bubbles and damages or destroy it. Always read the required voltage for you battery and ensure that your charger can handle it.
Decision Time
Batteries can be expensive, especially if you have more than one vehicle, and buying the wrong battery charger will only add to the costs. They rarely charge a battery the way it's supposed to and can also cause some irreversible damage. Since there are many different kinds of batteries and needs, finding a battery charger can be tricky. Make sure you read the reviews and find the right one for you.
Subscribe to our Newsletter