The Long Road Trip Essentials You Need to Survive Your Next Family Vacation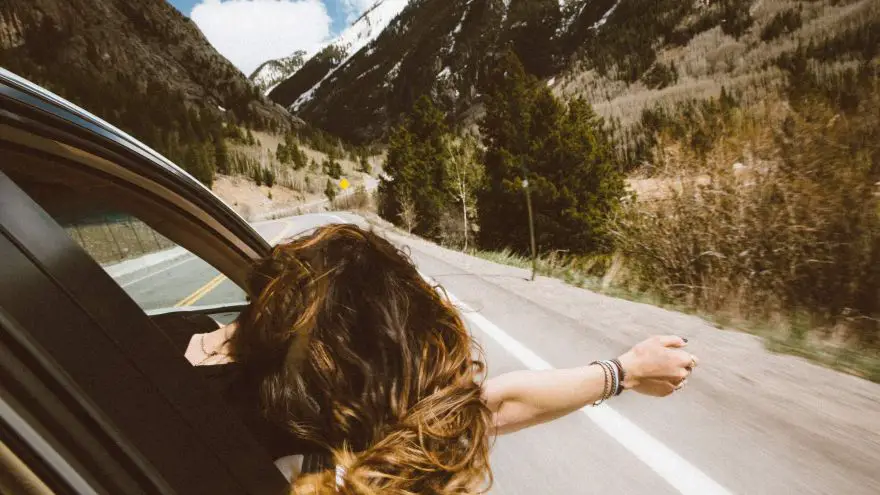 The Long Road Trip Essentials You Need to Survive Your Next Family Vacation
drivrzone.com
Did you know that 90% of long-distance trips Americans take are road trips? Do you know what are the road trip essentials that are absolute must-haves?
Many people today are not going on destination trips, but are taking road trips to see the scenery and visit many places instead of just one.  Road trips have become very popular with families and couples for some time away and fun times.  When deciding to do this with your family, you will want to make sure you have some road trip essentials to keep you or your family comfortable and entertained.  In this blog, we will go over some items to include with your car care essentials to bring with you for all ages that will make the trip easier.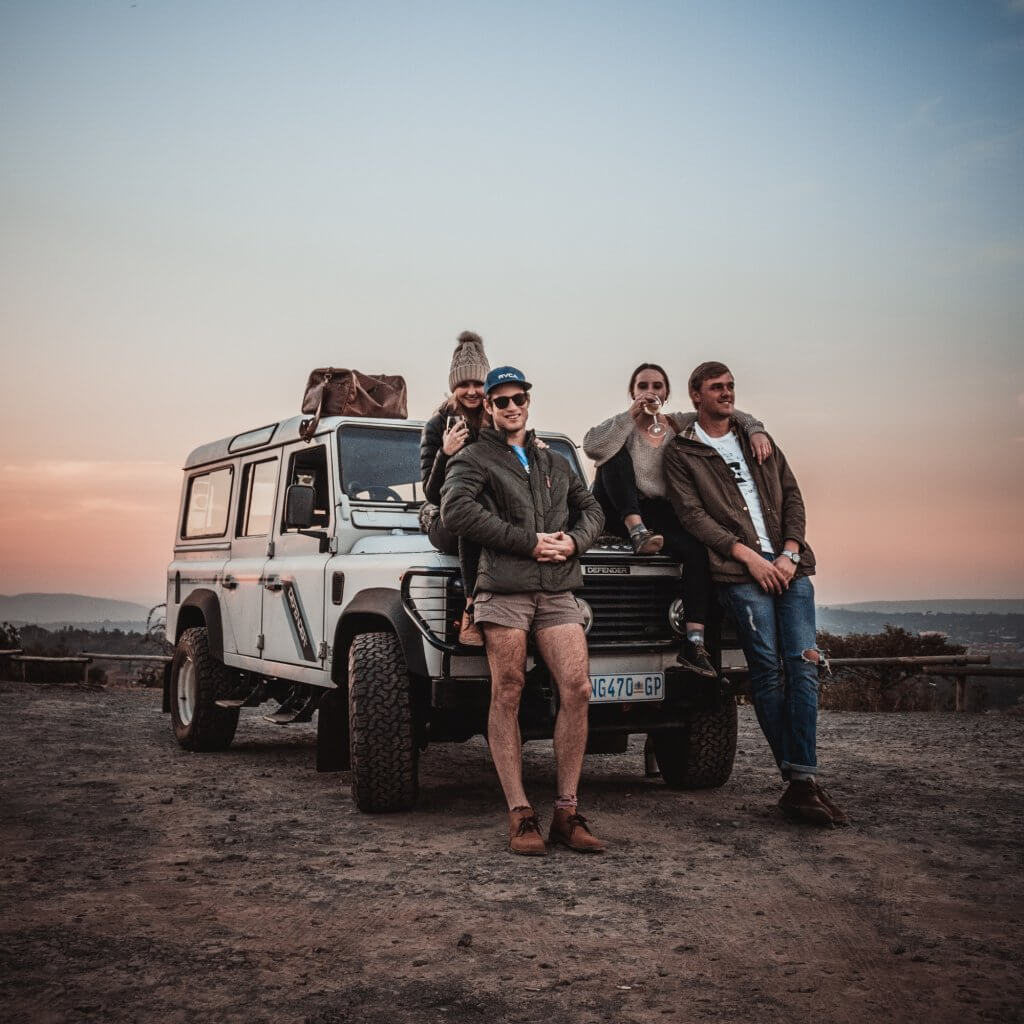 Baby Comfort Essentials
If you are traveling with infants or children younger than two, it is important to make sure you have items with you that will keep them happy and comfortable.
Car Seat Cushions
Most car seats today come with extra padding, but if you have a generic car seat, purchasing some head cushions and padding for the straps might be beneficial.  Babies usually fall asleep while in the car because of the vibrations; However, if they are not comfortable, they can become cranky and cry.  Since they can't tell us they are uncomfortable, it is best to help them out ahead of time.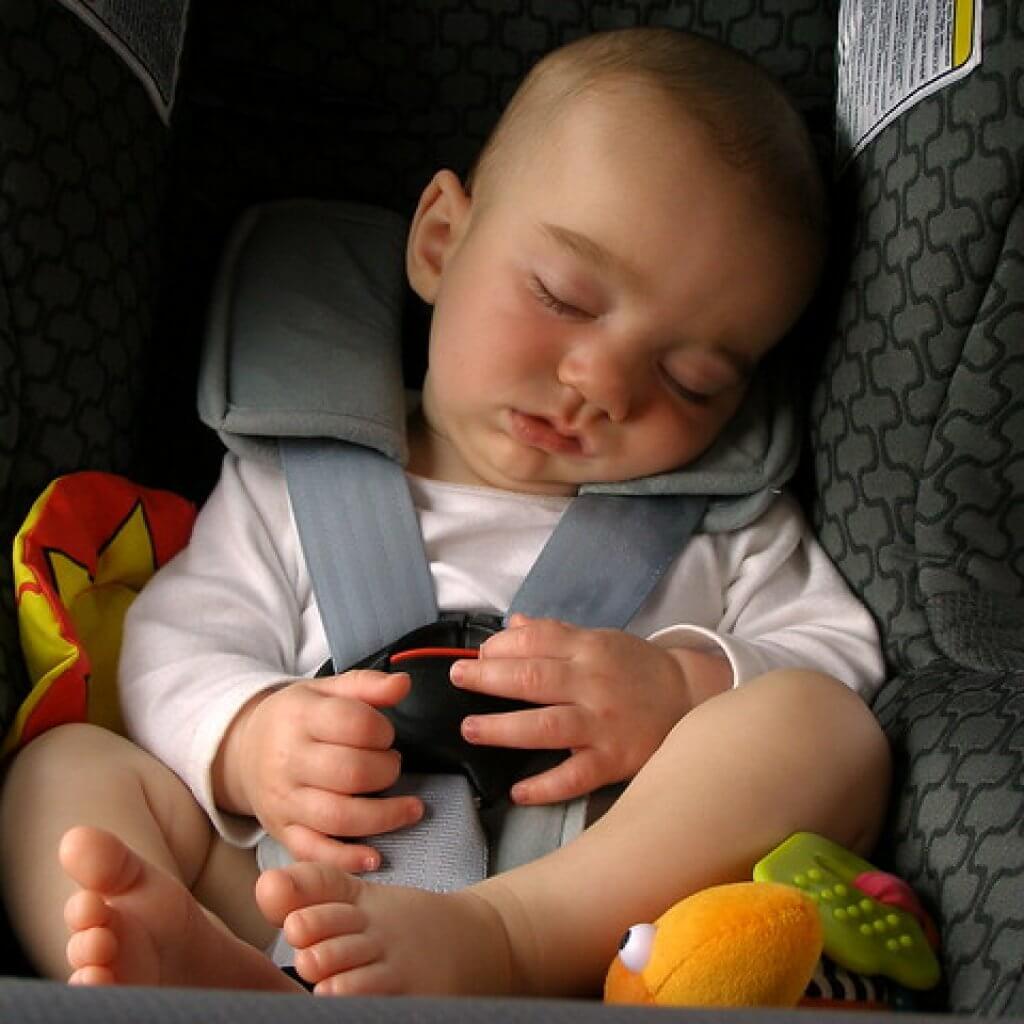 Diaper Bag Stocked
Get the right diaper bag that will have many pockets in it to pack extra's for in the car.  Diapers, cream, formula, wipes and extra clothing accessible in the car near to you is easier than in a suitcase in the back or on the roof.
Bottle Warmer
They make a travel baby bottle warmer for cars now.  It will fit into the cup holder and plug into the car adaptor to heat.  This is a great item to have instead of having to stop and hope the gas station has a microwave to heat a bottle if the baby gets hungry.
Window Shades
Window shades for babies can be purchased at your local store and put in the window to keep the sun out of the baby's eyes. Depending on what you buy, some will have suction cups for the inside of the window, or have a hook to go over the window as you roll it up.
Toddler Comfort Essentials
Toddlers can become antsy really easily and being stuck in a car for a long time can be challenging.  Here are some quick and easy things to bring with you to help keep them occupied.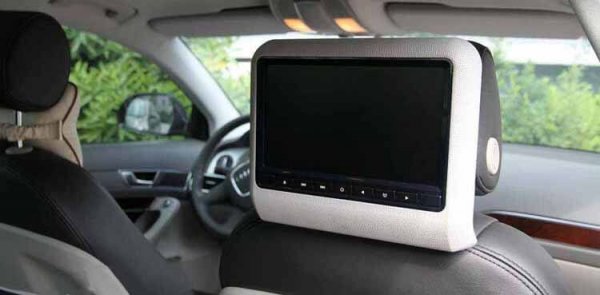 Games/Books
Obviously you want to keep the kids busy, so go search the web and you will find many games and activities for kids to do in the car.  There are printable games now; license plate game, hangman, tic-tac-toe, or even find it.  These are fun games that get the kids looking outside or interacting with each other to keep occupied.  Same goes with books if you want some quiet time, children's books have come along way, some being interactive, or some with big pictures and puzzles.  Bring those along and they will enjoy the reading time.  Coloring books and crayons are another way to keep kids entertained.
Backseat Organizer
Take the time to find the right organizer for your backseat in the vehicle.  There are many types that can fit right next to the car seat or even some that will fit over the back of your seat.  Depending on the age of the child, will depend on if they can reach the organizer, so make sure you find one they can easily access.  These can house different toys and books for the child that will keep your eyes on the road and not reaching.
DVD Player
At some point, toys and books will not keep your child entertained, so having a portable DVD player would be something to look in to.  While they should use this in moderation, having an appropriate movie for them to watch will pass some time away.
Music
Now, this may seem like an easy one, but make sure you have some kid-friendly music to sing along with the children.
Snacks/Juice
Bringing along snacks and juice for the kids is a must.  Kids get hungry quicker than adults and can become upset when they don't eat.  Having some accessible snacks, preferably finger foods, would be the best to keep on hand to give the kids.  You can do this by putting some in a small baggie and placing this in the organizer you put in the backseat.  Toddler car seats usually have cup holders attached to them to place the juicy cup for them to easily access.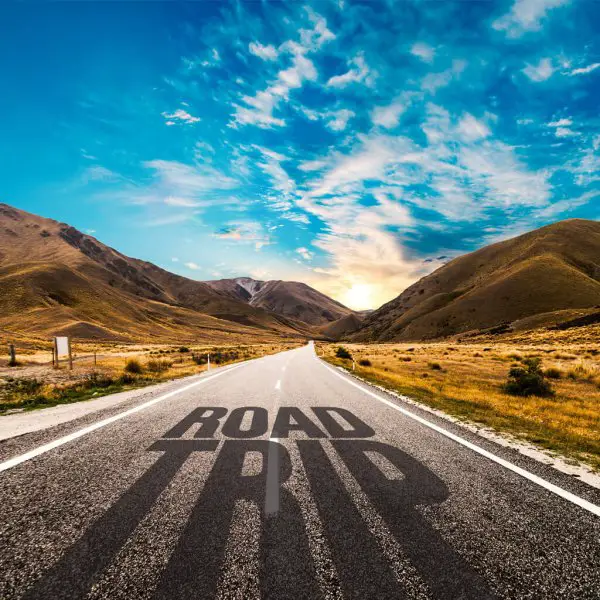 Teen / Young Adult Comfort
Obviously, as the kids get to this stage, keeping them occupied and comfortable becomes easier.  Here are some things to bring along for them, or to remind them to bring themselves to keep busy.
Phones/Tablets
No teen today goes anywhere without their phone.  You probably will not have to remind them to bring these, but make sure they bring some headphones with them so you don't have to hear it.  Besides social media, there are some games that they can put on their phones to keep them occupied and using them for video, music and other apps.
Games
If you can pry the phone out of their hands, having some quick games for them to play can come in handy.  A deck of cards is an easy way for them to play a card game, and there are many card games that they can choose from.  They can also play printable games in the car, and you can search those online and find some that are for older kids.
Game Systems
Today there are many handheld video games that you can buy that will travel.  Nintendo DS, Gameboy, PSP and some retro game systems.  You can also hook up game systems in your car to a DVD player or TV if you have it available in your vehicle.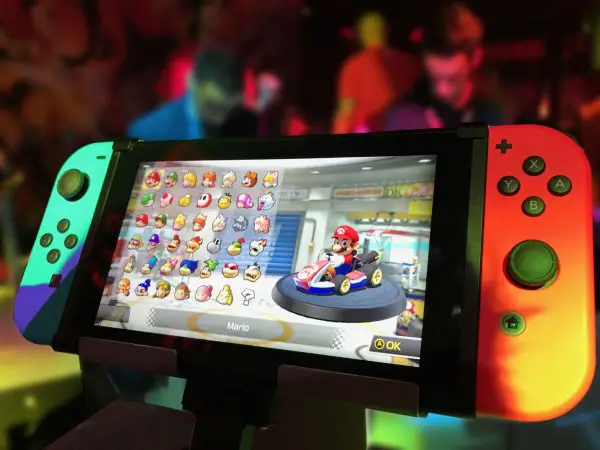 Driver / Adults Comfort
Now it's time to focus on the adults in the car.  Depending on how far and long you are planning on traveling, whether you are driving or passenger will determine what comforts you can have and enjoy.  Here are some basics that every adult can bring with them.
GPS
Make sure you have a GPS is up to date and current.  Whether you are driving or navigating, the last thing you want to do is end up in the wrong place.
Seat Massagers
This will come in handy for any adult.  There are many types and designs that you can buy, but having one of these will make the trip more comfortable for you.  Some of these will plug into the car, some will be battery operated, either way, having a massage will keep you smiling.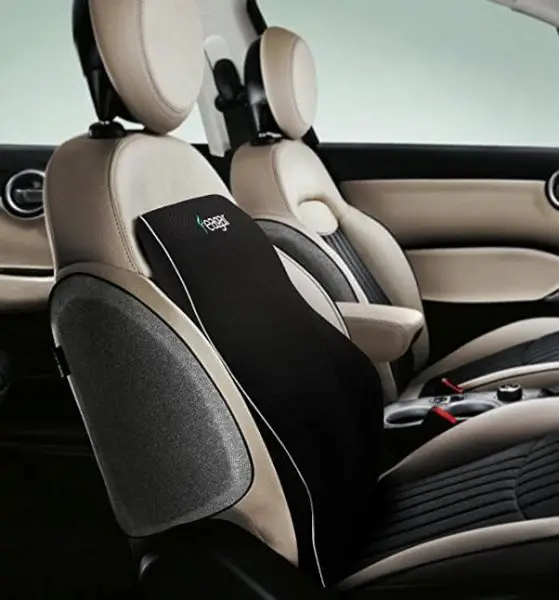 Lumbar Pillow
There are lumbar pillows specifically for the car to help keep your back from getting too sore from riding for long periods of time.  This will help you keep you comfortable in your seat.
Laptop
If you are a passenger and have a hotspot on your phone or device for Wi-Fi, you can bring your laptop to do some work or just to play on.  If you are taking photos while traveling, you can add them to your laptop as you go.
Small Travel Bag
These bags can come in handy to keep all your stuff located right next to you for easy grabbing.  The last thing you want to do is have to stop the vehicle and search for something in your luggage.  Pack your essentials in a small travel bag to keep next to you for easier access.
Everyone's Comfort
There are items that everyone can use and should have in the vehicle to make your trip go easier and smoother.
Charging Devices
Obviously, you will want to charge those laptops, phones or iPods.  You can bring cords with you and plug into the car, or bring a portable charger with you if you don't have enough outlets for everyone in the vehicle.
Phone Stands
Obviously, if you are driving, you can't be holding onto your phone like your passengers, so make sure you have some phone holder for yourself.  Your passengers may also like one to keep their hands free if just listening to music.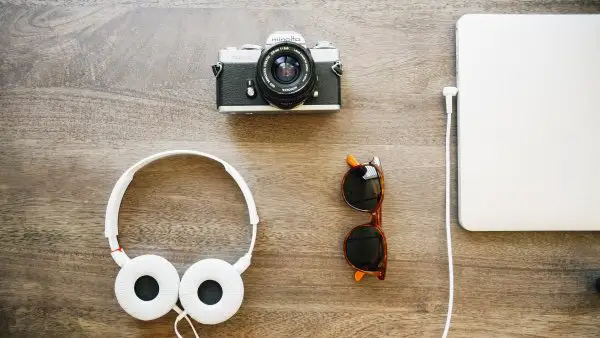 Headphones
Not everyone will like the same music or DVD that is playing.  Having headphones with you will allow you to listen to what you want to on a device of your choosing.  If you are driving, bring Bluetooth headphones with you so that if you have to answer your phone or call for an emergency, you can do so hands-free.
Travel Pillow/Blanket
If you will be on the road for a while, bringing travel pillows and blankets are a great idea.  There are a variety of different pillows and blankets out there that you can choose from to get comfortable for that long drive.  If traveling at night, giving your family comfort for sleeping will make it easier on them and you.
Sunglasses
Don't forget to bring these for everyone.  There is nothing worse than not being able to see because the sun is in your eyes.  Remember the sun moves and so do you in direction, so even if it doesn't bother you at some point it might affect you.
Comfy Clothing
Make sure you are wearing something comfortable and that you can wear in public.  Bring extra clothes with you for unexpected accidents or spills in the car.  Also, bring different clothes with you for unexpected weather changes.  Don't forget to bring your swimsuit with you, if your lucky and travel along the ocean, or maybe some lakes, you can stop with the family and take a quick dip.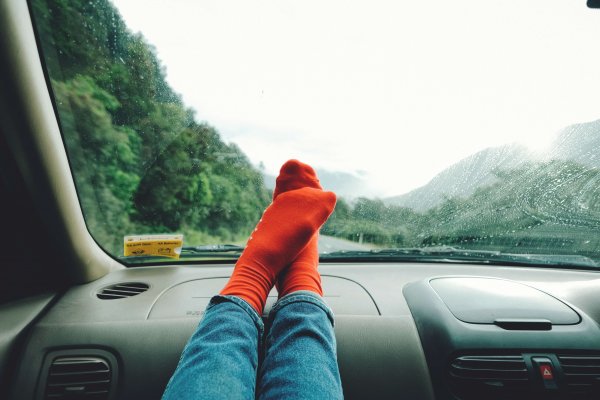 Reading Lights
For those who like to read books and it's getting late, you can bring with you some book lights that will attach to your book.  Not everyone will be tired but you also don't want to distract the driver, so bringing a small light for reading is a great item to have.
Food / Snacks
Driving or even being a passenger on a long trip will make you hungry.  Packing some food and snacks easy to access in the car will make everyone happier and will lessen the stops you need to make.
Drinks
Make sure you have your travel mugs filled or bring a small cooler with some drinks in it.  You are bound to get thirsty while you are in the car and having something readily available will be a lifesaver.  If you bring a travel mug, make sure you buy one that has a long life for either your hot or cold drink.  They usually mark this on the outside of them when you go to buy one.  If you buy a small cooler, make sure you get one that doesn't require a lot of ice, but maybe an ice pack instead.
Medicine
At some point, someone will get a headache from the noise or complaining from being in the vehicle for so long.  Bringing some Tylenol or Advil with you just might be a lifesaver.
Pet Comfort
This may sound silly to some, but many people travel all over with their pets.  They need to be comfortable in the vehicle just like anyone else, and to ensure this, here are two things you could do for them to be comfortable in the vehicle.
Favorite Toy
Pick a toy they love and bring it with comforting them on the trip and being in the vehicle for a long time.  Even a special blanket will do the trick.
Booster Seat
For those traveling long distances, they make booster seats for small to medium dogs and cats which will keep them strapped and seated but not contained as they would be in a crate.  These can have some soft belt covers and be more comfortable for the pet to be in than a crate.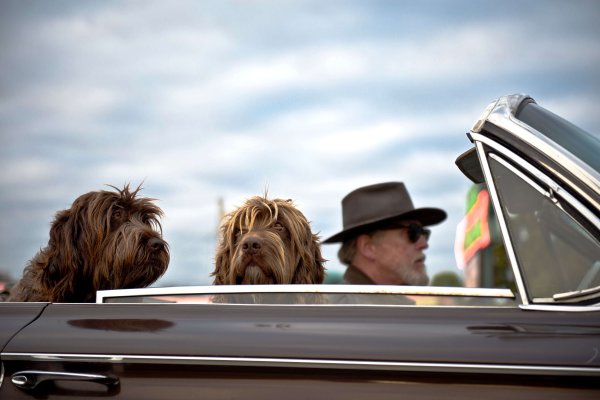 Don't Leave Home Without Your Road Trip Essentials
Taking a family trip or a personal trip to find yourself does not have to be difficult or uncomfortable.  These road trip essentials in either might benefit you or your passengers.  Do yourself a favor and make a list for yourself and check it twice to make sure you have everything you need before you leave for your adventure.  Getting to see all the sights and enjoying them is the key, and spending time with the family or alone.
Sources
Subscribe to our Newsletter