Garage Security Tips You Need to Protect Your Belongings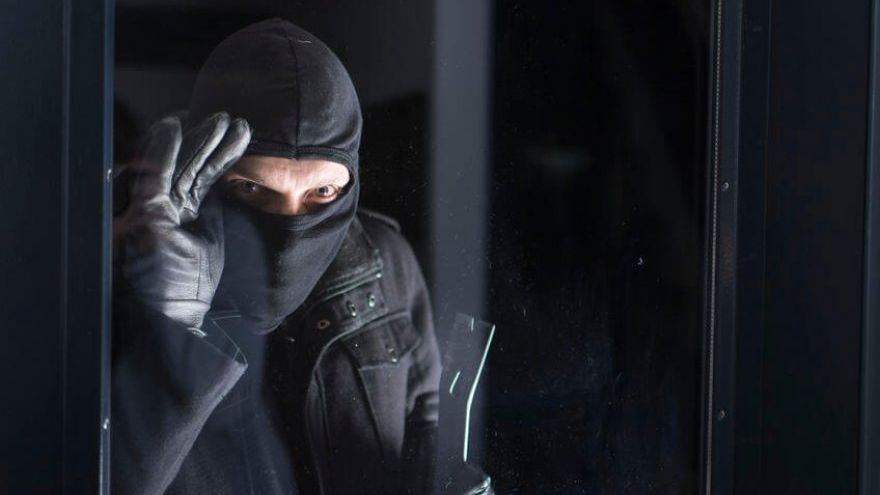 Garage Security Tips You Need to Protect Your Belongings
drivrzone.com
Any type of security in our lives, that makes us feel safe, is a good thing.  Do you worry about someone breaking into your home?  Have you ever had anything stolen from your property before?  Thieves do not care how they get into your house, so going through an attached garage seems like a clear path.  Even if your garage is not attached to the house, you keep valuable items in there.  From the car that you own to the lawnmower or even personal items that you have stashed in there for storage.  In this blog, we will hopefully give you some ideas on garage security to keep those valuables safe and yourself.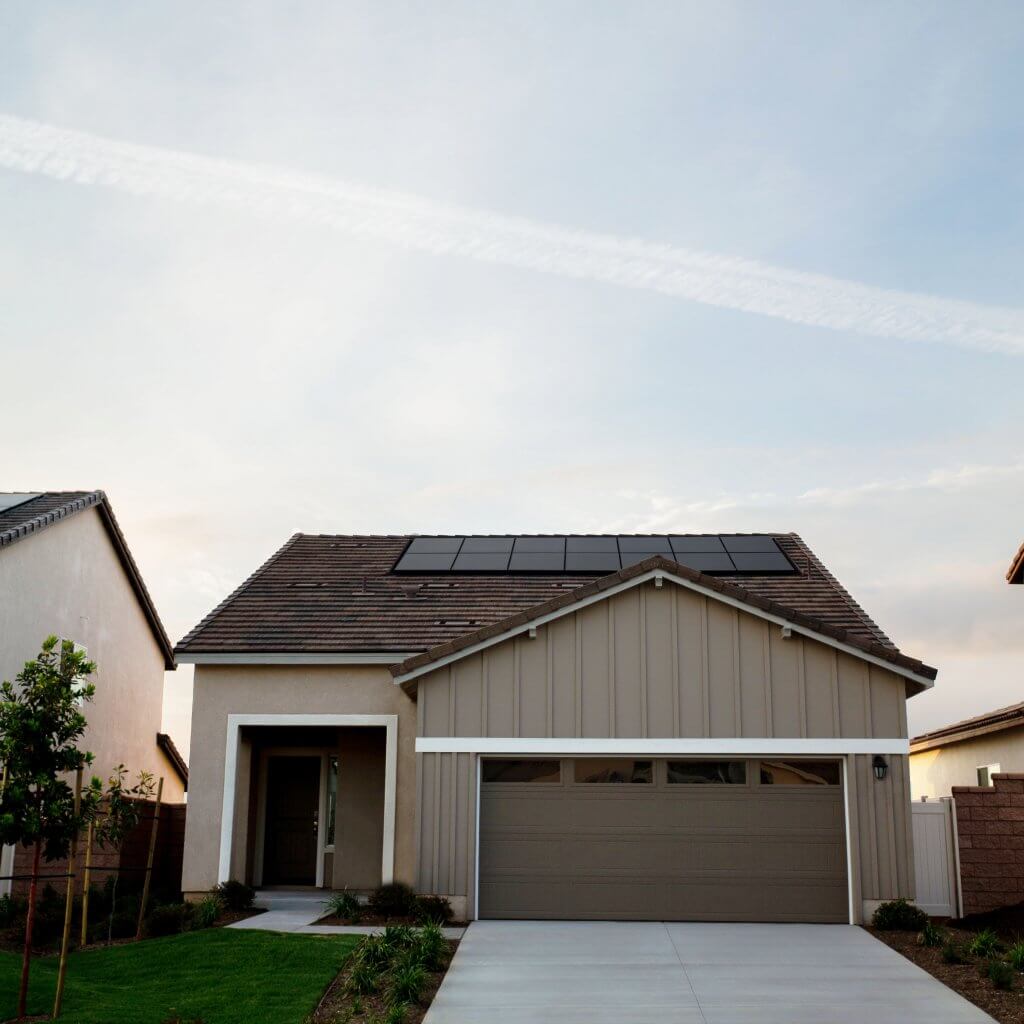 Protecting Your Garage
Garage security is something that most people don't think of depending on where they live or if the garage is attached to the house or not.  What people don't realize is that break-ins through the garage are very common.  This is often the easiest place for them to gain entry, and since they know that vehicles, tools, and outdoor equipment are kept in these, the money they might make is enticing.  There are ways you can protect your garage and make this more secure.  Here is a list of some simple ideas that will help you keep the garage secure.
Cover Your Windows
Depending on how your garage is built, you will have windows that anyone can see into.  This allows someone to see in and determine if and what is in there they might take.  Window shopping is something that all potential thieves do before doing the crime.
You can help stop peepers by covering up your windows.  Put up some dark window dressings, blinds, or even privacy film.  You can get window dressings heavy for in the garage, and you could even get the wood blinds if you are worried about the garage feel.  Privacy film comes in a variety of patterns and types to make it stylish.
Some of you might not like this idea, but if you really want to further help deter burglars from coming into your garage, install bars over the windows.  Now to some this may seem extreme and you may not like the look of them, but there have been many updates to what type of bars you can install.  So the look of them can enhance the design of your garage.
Secure the Service Door
Most garages have a separate door to gain access to the overhead door.  You also, if have an attached garage, have an interior door to your house from the garage. Securing these doors will help keep you safe.
We should make any of these doors of strong, sturdy material.  This will include any fiberglass, solid wood or even metal doors.  These types of doors will make it harder to be moved or gone through.
Locks on the doors are a must.  Just not a door lock in the knob, but you will want a deadbolt system on your doors.  Even today they make padlocks with a programmed entry code, however, don't share this code with too many people.
Having more than one lock on the door will help secure the door and deter someone from entering.  If they break through one, they still have to get thru another.
Secure the Overhead Garage Door
Every garage door that you pull your car through can be tampered with and opened if not secured properly.  Although most will hear if the door is being opened, especially if we attach it to the house, if you have a separate garage not attached, you may not hear it being opened.
Automatic Garage Doors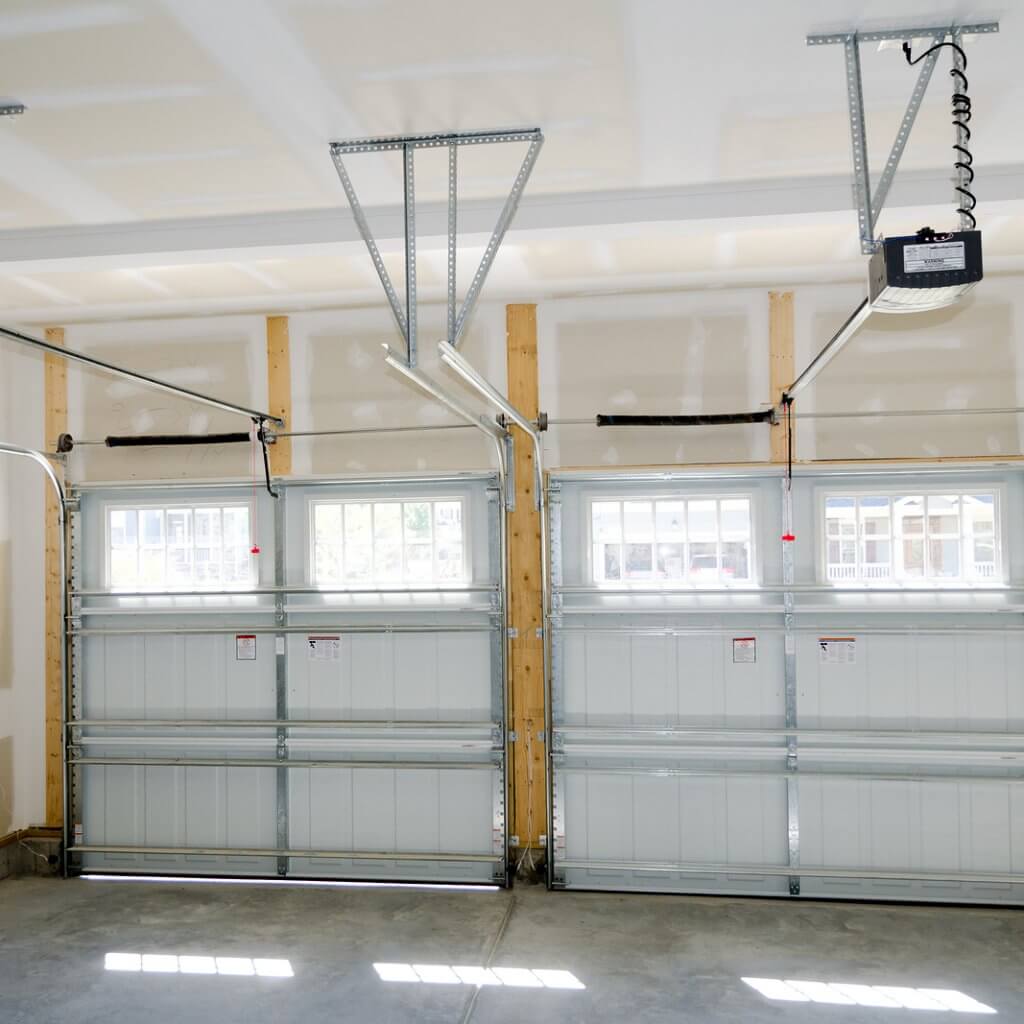 Anyone who has an automatic garage door system might think they are safe from someone opening their door.  This is a mistake; they can open all doors in one way or another if not properly secured.  If you are going to go with an automatic system, try getting one with built-in security features.
Monitor A monitor placed in your home anywhere can tell you whether your door is left open, and some of these monitors will provide a button that can close the door remotely.
Self-Closing System You can get a system that has a self-closing timer on it.  This means that if you accidentally leave the door open, the timer will automatically shut the door for you if you forget.
Lighting Controls The opener will have switch features on it that allow you to turn on other lights inside the home or out.  These lights can turn on when the opener activates or you can use the remote independently of the opener to flip them on.
Smartphone Connection With everyone using their phones today, it would only make sense that there would be a way to open and close your door with your phone.  The opener will send your phone notification if the door is opened or closed and the time.  This can be very helpful if you are out of town and have kids or no kids and the door opens.  It is like an early detection system.
Unplug There are cords to these systems that give them power.  If you are leaving out of town, unplug the system and put a coat hanger on the track by the opener.  This will stop the door from being opened or tampered with.
Regular Garage Doors
If you don't have an automatic door, you will have to lift your door and close it.  This means that anyone can do this.
Lock the Track This may sound difficult to do, but in reality, it isn't.  Drill a hole in the track above the rollers when the garage door is closed.  Get a heavy-duty padlock and put it through the hole.  This will ensure that if someone tries to open the door, the rollers won't move up the track.
Use a Heavy Door A heavy door that is harder to slide up will deter a thief.
No Holes Make sure that there are no dings, dents or holes in your door.  This gives the illusion that it will be an easy target.
Hide the Remote
Anyone who has an automatic opener will have a remote they keep in their car.  If you don't park in the garage, and in a haste don't lock your car doors, they can easily take these from inside the car.  Make sure you have a secure and safe place to hide the remote control.
If you are coming and going all day and not parking in the garage, leave the remote at home.
Install Motion Lights
Motions lights are your friend.  We can place these above any door or anywhere in the garage.  The nice thing about these lights, depending on what type you buy, they can be pointed in a direction that you want and also to a certain distance.  This distance can determine how close a person gets to your house before it will go on.  The directionality will also determine where someone is standing when they go off.
Use Timers
Everyone makes mistakes, and today everything can be turned on or off, opened or closed with a timer.  Most people think of just using them for lights in the house or even Christmas lights.  Timers can be installed to take care of your garage door so that if you leave it open, it will automatically shut after a while.
Also, lights in the garage can be handled with a timer to turn on or shut off at a certain time to deter unwanted visitors.
Security System
Most people buy a home security system for their home, but do not think to add the garage to it.  Make sure that if you install one of these systems, add the extra protection by extending the system to cover your garage's windows and doors.  It will attach most of these systems to a company that is alerted or the local police department.  This early warning system will keep your stuff safe and add the extra layer of relief.
Lock Items in Garage Up
One thing that is not a friend to a thief is time.  If a burglar gets into your garage to take items, having locks on your items in the garage will make them lose valuable time.  It only takes a few minutes of your time to add locks to cabinets, trailers, and drawers.  Even though your car is in the garage, lock the doors to your vehicle and put up the windows.
Garage Security is Important
According to the FBI, the overall number of property crimes has decreased in all cities.  Part of this is because people take more time to protect their property by getting security systems.  This is not always something that people can afford, and there are several DIY projects that you can do to achieve the same outcome.
Garage security should be something that you consider and think of when protecting your property and yourself.  Hopefully, the information provided above will give you some good ideas and ways of protecting your garage in the future.
Sources
Most Read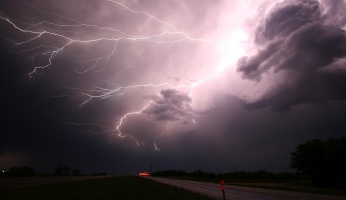 Subscribe to our Newsletter