Best Gifts for Mechanics Reviewed & Rated for Quality
last updated:
Aug 01, 2019
Got a mechanic in your life? If so, you probably want to get them something for Christmas that's significant to that particular field so that they know that you care enough to go that extra mile for them. However, that, of course, begs the question of what gift to get for them at all.
Featured Recommendations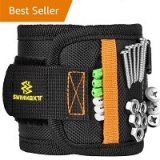 Magnetic Wristband

Our rating
Convenience
Price:

See Here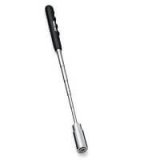 Craftsman Magnetic

Our rating
Strong Pull Capacity
Price:

See Here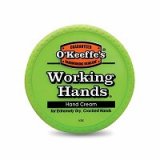 O'Keefe's

Our rating
Protective Layer
Price:

See Here

Fortunately, as you can tell from the cover, we have you more than covered in that respect. Today we'll be counting down the best gifts for mechanics currently available. So, get out your wrapping paper, because we're counting down the:
10 Best Gifts for Mechanics
1. Magnetic Wristband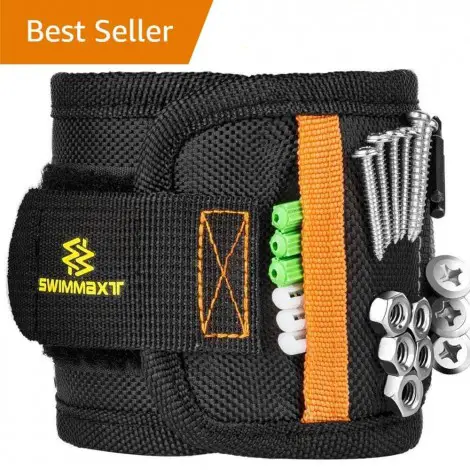 Kicking off our list in best gifts for mechanics, we have a magnetic wristband for holding tools and screws, from Go Handyman. When you're hard at work on a project, keeping track of what tools and screws you need right that second vs. the ones you need for later can be a nightmare, especially if you've been at it for a long time and your vision is blurring. Which is, of course, where this wristband comes in.

Expand to see more
Convenience

As you can probably tell from that intro, the best thing about this gift is the convenience it brings to every project you work on. Every mechanic has that moment when they need a screw in a few minutes but have nowhere to actually put the thing when they do need it. This wristband solves that problem by giving you a perfect spot to put everything from Allen wrenches to alternate drivers to screws.

Perfect fit

If you're worried about your mechanic friend's big meaty wrists being too much for this dainty little wristband, worry no longer. This wristband provides the perfect fit by being stretchy enough to accommodate even the thickest wrist, while perfectly retaining its magnetic strength. No matter the wrist size, this wristband won't even be slowed down, let alone deterred.

Cost and Value

It should come as no surprise that a wristband, even a magnetic one, isn't the most expensive thing on the planet. While a good deal more expensive than your average wristband, this high quality wristband is more than affordable for this list, making it the perfect gift for the shopper on a budget.


Convenience
Perfect fit
Affordable
Ultimate strength
Magnets can make this wristband pretty heavy
2. Craftsman Magnetic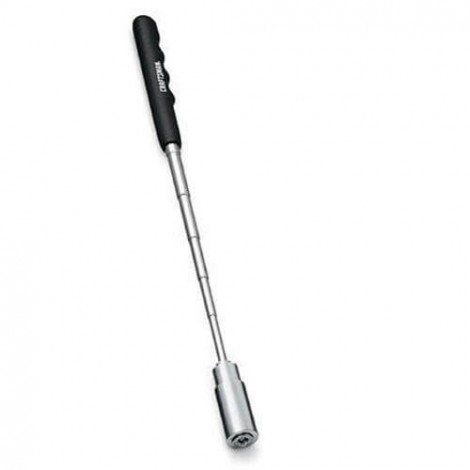 Coming in second place in best gifts for mechanics, we continue our little magnetic jamboree with the Craftsman Magnetic Pickup Tool with Light. If you've ever worked in mechanics, then you know it's a job with a ton of deep crevices where small things that you probably needed can fall out of your reach. When this happens, this pickup tool will help you get back on track in no time.


Expand to see more
Strong pull capacity

This telescoping pickup tool has a magnetic pull capacity of about 5 lbs. Which doesn't sound like a lot, but when you consider that this tool is primarily meant to pick up things like screws, drill bits, and other small tools, then you'll realize that 5 lbs of pull is more than enough to get the job done.

Long length

Of course, the pulling capacity isn't what a tool like this lives and dies on, because you know it's always going to be enough to handle what it's built to handle. No, if you want to test the merit of a tool like this, you look at its telescoping feature and how long it goes. And in the case of this pickup tool, which goes to about 32 and ¾ inches in length, it's more than enough length to get whatever you need back up to you so you can continue working.

Cost and Value

This tool is a bit more expensive than the previous entry. However, not by a whole lot, so if you want a good, affordable pickup tool for those times when your screws and drill bits just slip out of your butterfingers, then this is exactly what you've been looking for.


Strong pull capacity
Long length
Affordable
Strong aluminum construction
Anything over 5 pounds will just slip right out of its grip
3. O'Keefe's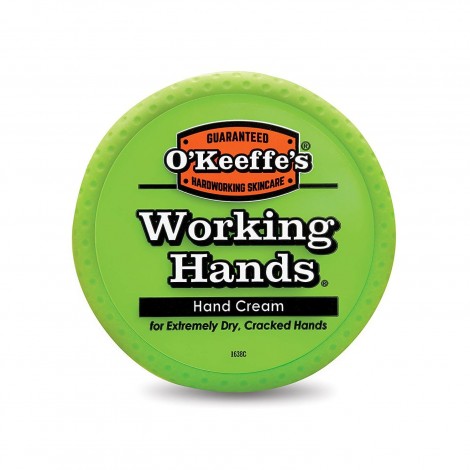 Finishing up our top three segments in best gifts for mechanics, we have O'Keefe's Working Hands Hand Cream. If there is one problem that everyone who works with their hands, from mechanics to craftsmen to even more domestic work like bakers, all have in common, it's when their hands become dry and cracked from long hours of putting them through the wringer. So, if the mechanic in your life is having this problem, this is just the gift you're looking for.


Expand to see more
Protective layer

Not only does this hand cream help your hands feel better after a long day of work by putting moisture back into the skin, but it also creates a protective layer on the surface of the skin, which instantly boosts moisture levels, and even prevents further moisture loss. So, you can apply this hand cream both before and after working on a project, and the effectiveness is the same.

Quick relief

You'll feel the difference the moment you apply this cream to your hands. Your hands will almost immediately feel a million times better when this cream is applied to their skin, even though it takes a few days for the lasting change to actually take effect.

Cost and Value

This entry is actually cheaper than the previous two entries, even if you get a bundle of the stuff. So, if your mechanic needs some kind of hand cream for his cracked, dry hands, but you're on a tight budget, don't worry. O'Keefe's got you covered.


Protective layer
Quick relief
Cheap
Prevents further moisture loss
Lasting effects take a few days to set in
4. Crescent Tool Set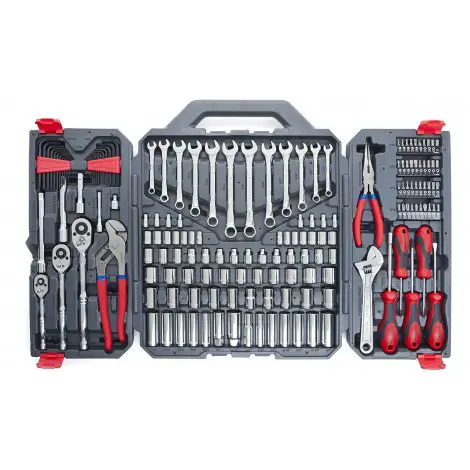 Coming in at #4 in best gifts for mechanics, we have the Crescent Mechanics Tool Set, from Apex Tool Group. The previous three are very nice gifts for a mechanic, don't misunderstand, but at the end of the day, what a mechanic really needs is more and better tools to get the job done. And this is about the best tool set you can get for them for the holidays. Why is that? Let's take a look and find out.


Expand to see more
Expansive tool set

This is one of the most expansive tool sets on the market right now. At a jaw dropping 170 pieces per set, this tool set gives a mechanic pretty much everything they could possibly need. From pliers to wire cutters, to 13 different kinds of wrenches, to a frankly ludicrous amount of sockets, your mechanic will be covered on pretty much every front they can have with this set.

Easy storage and transport

But the tools in a toolset is only half the story, with the other half being the case you're holding those tools in. And fortunately, this tool set excels in that area as well. Made from sturdy, high grade plastic, this tool box's interior is carefully laid out so that every single tool has a specific place, making it almost impossible to put a tool in the wrong slot.

Cost and Value

The main problem with this entry is the price. Sure, it should come as no shock that a tool set like this is expensive, but unless you find a very specific deal for it on certain shopping sites, prepare to spend triple digit prices on this tool set.


Expansive tool set
Easy storage and transport
Every tool meets ANSI and ASME specifications
5. Streamlight LED Penlight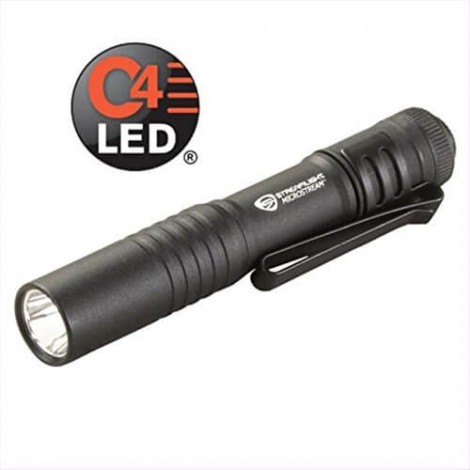 For our #5 spot in best gifts for mechanics, we chose the Streamlight LED Penlight. When you're a mechanic, you're inevitably going to have to stick your head and hands in places where there isn't a lot of light, and you're going to need some kind of light source that's compact and convenient. Which is where this penlight comes into play.

Expand to see more
Long runtime

This penlight has a lifespan of about 30,000 hours, which is about average for an LED light of this size. But small lights like these can only run for certain amounts of time before automatically turning off, which is their designated "runtime". Fortunately, you're unlikely to run into this barrier when using this for mechanic work, as this light's runtime is about 2 hours and 15 minutes, more than enough time for most mechanic jobs under the hood.

Bright

Of course, you want your penlight to actually be pretty bright so that you can see what it is you're doing when under a car. But you also don't want it to be too bright. Otherwise, you won't be able to see for different reasons. Which is why this penlight opts for a brightness of about 45 lumens, which is just bright enough to give you good visibility, without blinding you when you go under the car and thus have the light right in your face.

Cost and Value

Some would say that a light this small shouldn't cost this much, but considering how high quality it is, we found the price to be completely and utterly worth it.


Long runtime
The brightness of about 45 lumens
Removable pocket/hat clip
A bit pricey for a light its size
6. Stanley Series 2000 Tool Box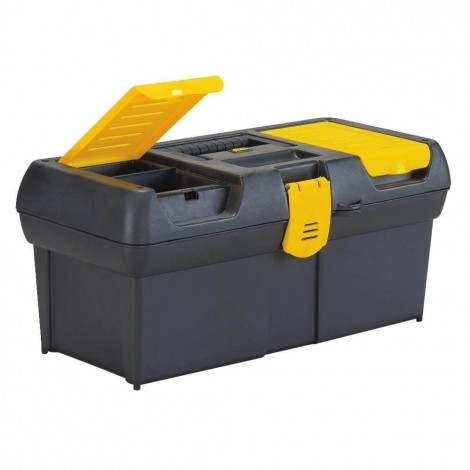 Coming in at #6 in the best gifts for mechanics, we have the Stanley Series 2000 Tool Box. If your mechanic is in need of a good tool box but needs something a bit more compact and portable, then this tool box is the one for you. While not as advanced as the last toolbox we covered, it will definitely get the job done right. Let's find out how.

Expand to see more
2 Top Organizers

You ever have trouble with this sort of tool box because you have to find something rather small that has of course fallen to the very bottom of the box, and so you have to dig everything out to get to it? Well, don't worry, because this toolbox is made with two top organizers specially made for those smaller tools and screws that you'd rather not go digging for when you need them.

Included tote tray

Like most tool boxes of its type, this box comes with its own handy dandy tote tray located inside the box. So, if you need a place to put all your tools when you aren't using them, but you'd rather not lug the big tool box everywhere, then this is a great alternative for you.

Cost and Value

For a tool box of its model and overall quality, the price you'll usually have to pay for this entry is rather average. So, if you want a good tool box for a modest price, you've come to the right place.


2 top organizers
Included tote tray
Affordable
7. Torin Big Red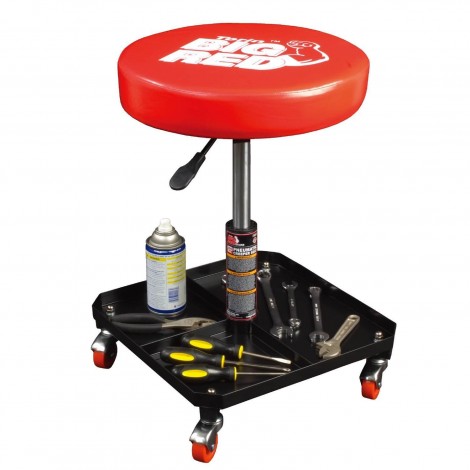 For our 7th place spot in the best gifts for mechanics, we chose the Torin Big Red Rolling Pneumatic Creeper. Every mechanic needs a creeper of some kind to give themselves somewhere to sit where they can also put all of their tools for when they're working under a car. And for a mechanic creeper, this is some very high quality stuff. Allow us to explain what we mean.

Expand to see more
Thick vinyl seat

Just because this thing is meant to be used for work, doesn't mean it can't be comfortable. In fact, when you have to sit or lay on something for a long stretch of time, it's imperative that the creeper in question not be uncomfortable to use.

Large tool tray

The most important part of any mechanic creeper is the tray with which you hold the tools you're using to work on the car. The tool tray for this creeper is nice and large, providing more than enough room to do your work and have the tools you need to do it with close at hand. The individual sections of the tray have room for up to three screwdrivers, a can of lubricant, pliers, and up to five different wrenches.

Cost and Value

Like all creepers of any actual quality, this entry is a bit pricey compared to other entries on this list. But if you want a high quality creeper for the mechanic in your life, we can't recommend this entry enough.


Thick vinyl seat
Large tool tray
Heavy duty steel casters
Lift range of 4.7 in
8. Extech EX330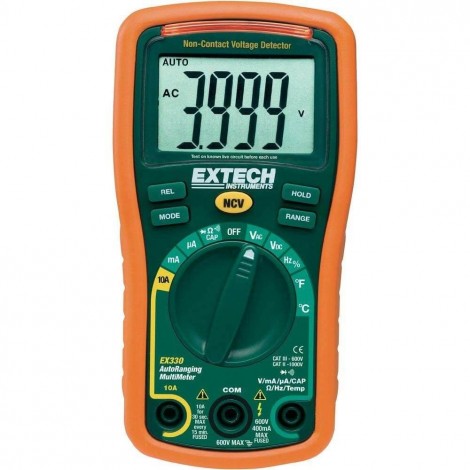 Kicking off our final three entries for this list for best gifts for mechanics, we have the Extech EX330 Autoranging Mini Multimeter. This device should be considered mandatory for any professional mechanic, especially these days. Cars tend to have a lot of electricity running through them these days, so you need to see how much charge is left before you go sticking metal tools in them. So, let's see what this multimeter brings to the table.

Expand to see more
Non-contact voltage detector

If you suspect that your car or power outlet is still running with electricity, then you're probably not in a big rush to put your hands anywhere near it. Fortunately, since electricity is just supercharged and superheated air, this multimeter can be used to determine the voltage given off by an electrical device just by being held near it, with no actual contact necessary to get an accurate reading.

Multiple readings

But there's a lot more that goes into electricity than voltage. There's also current resistance, frequency, duty cycle, and temperature. All of which are covered by this multimeter. And you aren't just limited to your car battery, you can also use this multimeter for microchips, power outlets, HVAC units, and pretty much any appliance that carries an above average charge.

Cost and Value

For a multimeter of its type, it's surprisingly just a little bit above the average price. So, if your mechanic is having trouble with their current multimeter and has expressed that they need a new one, they may just enjoy finding this one under their Christmas tree this year.



Non-contact voltage detector
Multiple readings
Affordable for a high quality multimeter
The dial is hard to turn for some
9. Pro-Lift Z-Creeper Seat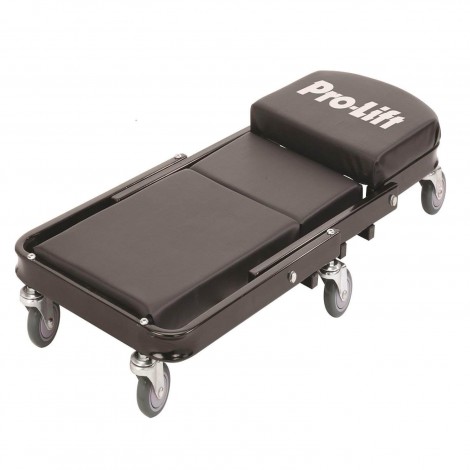 For our second to final entry in best gifts for mechanics, we have the Pro-Lift Z-Creeper Seat. Another creeper, and a fine one at that. While the last creeper we looked at was basically a swivel chair with a tool tray, this is a full blown creeper meant to go directly under a car sitting on the ground. But how effective is it once it gets there? Let's find out.

Expand to see more
Comfortable and maneuverable

When you're lying all the way down on a mechanic creeper, the last thing you want to feel is uncomfortable, not the least bit because if you are laying on a mechanic creeper, you probably aren't in a position to shift and squirm around a lot until you're comfortable. Which is why this creeper has a thick padded cushion surface that creates a comfortable base when laying on it. And the 6 swivel casters on the bottom give you maximum maneuverability when using it under the car. So, you never have to worry about not being able to adjust your position into the right place.

Convertible

But what about when you need to sit upright to work on the engine after you're done with the undercarriage? Well, if you're using this creeper, then you can just convert the creeper into a seat with nothing more than the pull of a pin. Then you just push the pin back in to lock the creeper into its current position.

Cost and Value

For a creeper of such a high quality build, we were surprised at just how affordable this creeper was. Not the most affordable thing on the list, mind you, but definitely cheaper than other creepers of its kind.


Comfortable cushion surface
Maneuverable via 6 swivel casters
Convertible from creeper to a rolling chair
Affordable
Wheels on the casters could definitely be better
10. Stanley 1000 Peak Amp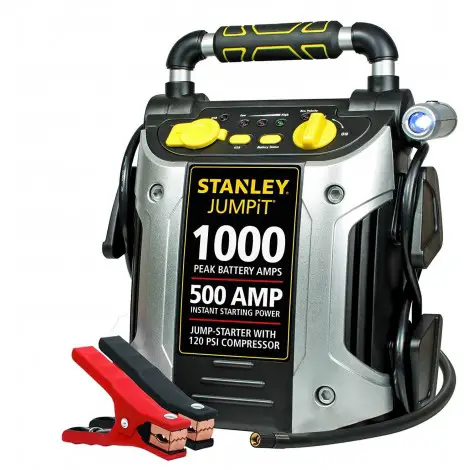 For our final entry for this list of best gifts for mechanics, we have the Stanley 1000 Peak Amp. When you're working on a car, it makes sense to pull out the battery or at least drain its power, so you don't shock yourself to death. However, you then have to jumpstart the battery all over again afterward. Which is why you need a really good amp, like this one here.

Expand to see more
Reverse polarity alarm alerts

When there's an improper connection, that means that your amp, as well as your car battery, are in serious trouble. So why then, are there so few amps out there that warn you before you turn the thing on and blow both of these expensive pieces of hardware to high heaven? Fortunately, this amp doesn't have this problem. This amp comes with a handy and instantly recognizable reverse polarity alarm alert, that will immediately respond if there's an improper connection.

Serious jump starting power

When you jump start your car, you probably have somewhere to be, so you don't want it to take too long. This amp has got you covered in that case, as it's equipped with the jump starting power of 1000 peak amps and 500 instant starting amps. This means your car will be back up and running much faster than a lot of other amps on the market.

Cost and Value

Not to say we expected this entry to be all that cheap, but this is probably one of the most expensive entries on this list. However, if you want a high quality amp, then you definitely get what you pay for.


Reverse polarity alarm alerts
Serious jump starting power
Built in 12V DC outlet
If you want to get a gift for the mechanic in your life, you'll be happy to know that you have a lot of choices in front of you. Mechanics have one of the most expansive toolkits in the construction business, and as such, there's a ton of stuff you can choose from to get them for the holiday season. From tools to tool boxes, to creepers, amps, multimeters, there's no end to your choices. This can seem overwhelming, and we don't blame you for feeling that way, but if you've been paying attention to them, the person you're buying for might just straight up tell you what they want for Christmas without even knowing that that's what they did. And once you know what they want, you'll know exactly where from this list you want to draw for Christmas inspiration. We made sure to have at least one of everything a mechanic may need. So, if the holidays are coming up and you still need a Christmas present for that special mechanic in your life, then one of these ten entries might be precisely what you've been looking for.
Criteria Used in Choosing the Best Gifts for Mechanics
Cobbling together this list was a lot trickier than we thought it was going to be. On the one hand, what we said was true, a mechanic's toolkit is one of the most varied out there, giving us plenty of choices. But the downside is that there were almost too many. At least too many to form a cohesive list of criteria for this article. But after some finagling, we managed to work out a good criteria list for this article. So here are the most vital criteria we used to determine who got on the list and where.
Variety
One of the biggest priorities we had for this list was making sure that as many avenues in mechanics were properly represented. We also wanted to stay away from traditional tools, since those are built to last, so it's unlikely your hypothetical mechanic needs more of them. What we wanted above all else for this list was variety in the kinds of entries we chose. So, we scoured every inch of shopping sites and other places to find the best example of each sub-category within mechanics. If we didn't have an amp, we would find one, and if we didn't have both types of creepers, then they would jump up to the priority list, and so on so forth. Variety is the spice of life, especially when you're trying to figure out what to get someone for Christmas.
Functionality
You don't want to hand someone something for Christmas that falls apart before New Year's, so the functionality of each entry was a top priority. Which isn't to say it's ever not a priority, but it took particular precedence here. We use this umbrella term because this article required us to be very broad in our search for criteria, and so we looked for general functionality in each entry, and how it compared to others in its particular field. If we found something that performed the task of one contender better, we were more likely to consider that choice over what we were going to go with.
Longevity
And then there's the lifespan of each item. As we said, it would be a rather crummy Christmas gift if it couldn't go a few days without falling apart. And this fact goes double for mechanics tools, considering what they're built actually to do. A car is a tightly built, well-oiled machine whose individual parts aren't meant to be taken apart by anything less than the assembly line hydraulic robot arms that built them, to begin with. The job of a mechanics tool, among other things, is to in some way aid in you ignoring that fact, taking a car apart, and putting it back together again. So, they'd better be built to last, no matter what they're meant to do. With the small tools like hammers and screwdrivers, you don't need to worry. Hand tools are usually just made out of one piece of metal and maybe some plastic for the handle. Not a whole lot that a break without actively making an effort to do so. But for other tools like creepers and amps, this is a lot harder to pull off, because there are a lot more moving parts that have the potential to break or rust.
Price
The last criteria we judged each entry by was their price and how it reflected on the overall quality of the entry. Because of the varied nature of each entry, the price tended to go from place to place as we went through each entry. And because of this, rather than judge by how affordable each entry was, we chose instead to judge how the price the entry was asking for reflected on the overall quality of what was being sold. Sure, the amp on this list costs well into the hundreds, but it's a very nice amp, so you're more likely to feel like you got exactly what you paid for.
Other Important Factors to Consider
Maneuverability
When looking for the best creepers to put on this list, the criteria we focused on was how maneuverable it was once underneath the car. You may have noticed by now if you own a car, that they aren't exactly the easiest things to move around with when you're underneath them. So, a good mechanic creeper needs to be able to give you the range of motion you need to move around just enough to get you into the right spot to screw in that socket or fix the muffler.
Jumpstart speed
For an amp, you need to not only look at the voltage output of the amp but also how fast it can get your car back on the road. Car batteries do have a nasty habit, after all, of breaking down on you the minute you have somewhere urgent to go. So, the faster an amp can get you back on the road, the better. This depends on a lot of things, but the higher the voltage of the amp, the faster the jumpstart speed tends to be.
FAQ
Frequently Asked Questions
For the last segment of this article, we'll be looking at some frequently asked questions surrounding gifts for mechanics. If you don't know a whole lot about being a mechanic, or the kinds of things a mechanic would want, then this is a great place to start, as this segment should answer the most obvious questions that pop up in your mind. So, with that said, here are the most frequently asked questions surrounding gifts for mechanics, and the answers thereof.
Q: What are some other general features I should look for in a mechanic creeper?
A: Mechanic creepers can be either the simplest mechanic device to figure out or the most complex, depending on the kind of creeper you believe your mechanic would be into. But generally speaking, there are some facets that are deemed to be universal among mechanics as being good to have no matter the kind of creeper you're working with. First of all, you need a good sturdy backboard for you to lay on. This will reduce stress on the muscles in your upper and lower back. Next up is proper cushioning. You may end up laying on a mechanic creeper for several minutes at a time with no breaks, so it's best to make the act of lying on a creeper as comfortable as it can be. Don't go for steel wheels, as they get stuck in literally every single crack in the road. Go for a creeper with urethane ball-bearing wheels. While there are a lot of other, more specific factors that play into it, these are the most important things you should look for in any mechanic creeper.
Q: What other uses does a multimeter serve besides testing car battery voltage?
A: Electricity is easily the most widely used resource in the entire human race, and because of this, anything that monitors and measures the output of any kind of battery will find many uses around the house. For example, say you, like many homeowners, have a drawer somewhere in your house that's full to bursting with batteries, and you've long since forgotten which ones go where and how much charge they each have. Well, with just the turn of the dial with your average multimeter, you can have that question answered in no time flat. Have a box of incandescent bulbs? The same principle; just hold it near their bottoms and watch for the number you're looking for.
Q: How do I figure out what the mechanic in my life wants?
A: We're going to take a wild guess and say that flat out asking them isn't an option for whatever reason, in which case, you have a few strategies. First of all, you can take a look around their garage or workspace if you can do so, and check to see what's missing. You can also listen to them, if they talk about something breaking, or how a job would've been easier if they had this or that, then you've hit pay dirt.
Sources
Subscribe to our Newsletter