Best Mechanic Creepers Reviewed & Rated for Quality
last updated:
Sep 02, 2019
Ever been to the mechanic? If you have, then you've likely seen those rolling devices that mechanics use to get underneath their vehicles. For those of you unaware of what those things are called, they're known officially as mechanic creepers. They help a mechanic get under the car and work on its underside safely, without having to turn over the car to get to the parts that you just can't get to any other way. Of course, though, there are certain parts that make some better than others.
Creepers are one of the most recognizable and most vital tools in a mechanic, and even a regular car owner's, arsenal. Eventually, something is going to go wrong with your car, and you're going to need to take a look underneath to find out and fix whatever it is. Some parts of the car are just impossible to fix any other way than by just going underneath and finding out what's wrong. So of course, you want the means by which you get under there to be of excellent quality.
Featured Recommendations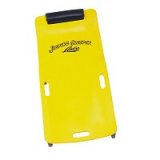 Lisle Yellow Plastic

Our rating
Tough Rollers
Price:

See Here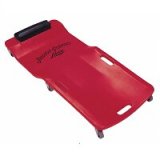 Lisle Red Plastic

Our rating
Easy to Clean
Price:

See Here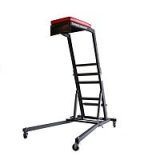 Traxion Foldable Topside

Our rating
Adjustable Height
Price:

See Here

10 Best Mechanic Creepers
1. Lisle Yellow Plastic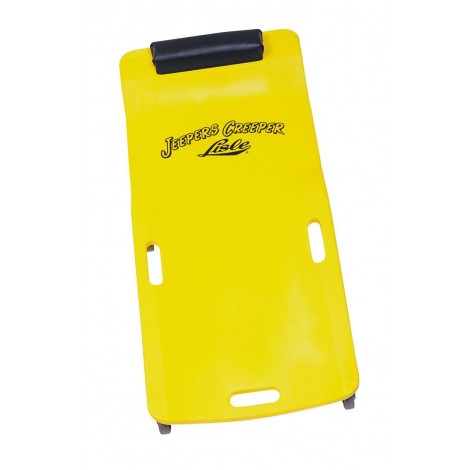 Kicking off our list, we have the Lisle Yellow Plastic Creeper. Lisle is the undisputed masters of making good quality mechanics gear, and their mechanic creepers are second to none. So, what makes us so confident in a hunk of plastic? Let's take a closer look and find out.


Expand to see more
Longer body

Mechanic creepers are typically pretty long devices, for obvious reasons, but sometimes people are just longer. And these things are already designed to not be the most comfortable things in the world but being longer than a mechanic creeper doesn't help matters. Which is why the body of this one was about 2 inches longer than usual, in order to help anyone who is particularly tall still have a creeper of their own.

Tough rollers

But of course, a mechanic creeper is only as good as the rollers on which it moves, and luckily, this one has some of the best. Made from solid urethane, inserted into steel bushings, which are in turn molded into the body of the creeper, the rollers on this creeper are second to none.

Cost and Value

Like with any product, if you want the top shelf material, you have to pay the top shelf prices. Which is why this one is pretty expensive. Not the priciest on our list, of course, but still up there.


Longer body
Tough rollers
Tested and designed to work with a wide range of body types
2. Lisle Red Plastic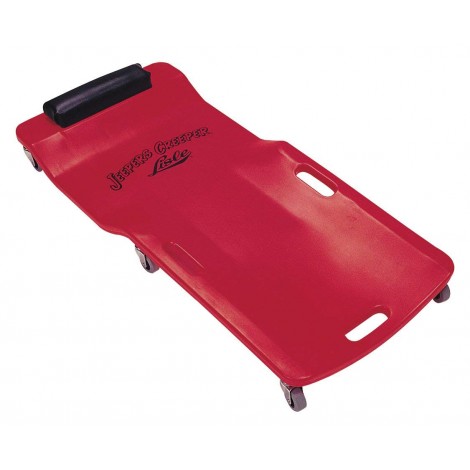 Coming in second place, we have the last Lisle product for this list, the Lisle Red Plastic Creeper. Now we know what you're thinking, and no, this isn't just the same creeper as previously but with a different coat of paint. They may look similar, but when you use both, you'll quickly notice the differences we're about to go over now.

Expand to see more
Easy to clean

Of course, when working with cars, you have to be prepared to get covered in grease, dirt, and other gunk that's going to be caked into every orifice of the underside of the car. Especially if there's an actual leak in the thing. But while you and your clothes are easy enough to clean, what about the creeper underneath you? Well, don't worry about that, because the surface of this creeper is incredibly easy to clean.

Added strength

But there's one other purpose that creepers serve that most may not be aware of unless they use it themselves: leverage. This creeper is designed in such a way that gives you added strength through leverage when using it, and more leverage to work with when dealing with those particularly stubborn bolts.

Cost and Value

Despite sharing so many similarities with the first entry, one place they differ, to this entry's favor, is the price. This creeper is much more reasonably priced than the first entry.


Easy to clean
Added strength
Affordable
3. Traxion Foldable Topside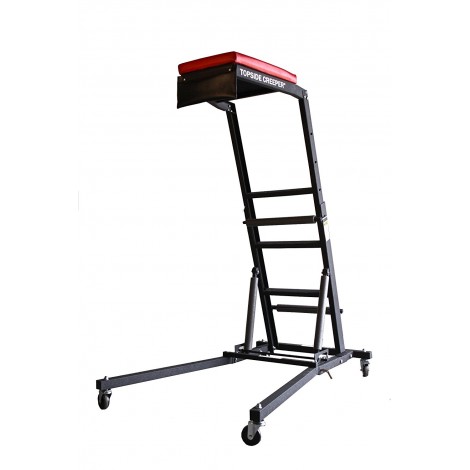 Finishing up our top three with one impressive display, we have the Traxion Foldable Topside Creeper. This is easily one of, if not the most versatile creeper on this entire list. This creeper basically does everything you could possibly do to make a creeper better. What do we mean by this? Allow us to explain.


Expand to see more
Adjustable height

Sometimes there isn't anything wrong underneath the car. Sometimes the problem is in the engine. However, that's a lot of ground to cover, for you to normally lean over, and we don't know if you know this, but engines are kind of really really hot. So, if you're to work effectively, you're going to need a means of getting to those hard to reach areas safely and easily. Which is why this creeper doubles as a small ladder and platform. Just adjust the height to your comfort and convenience, lean and lay your stomach on the platform, and get to work.

Saves space

Of course, if you have something that folds and adjusts to the extent that this one does, then there's a certain expectation of being able to fold into a more compact form when you're done with it. An expectation that this creeper more than meets, as you can fold it down to a more manageable form, to the point where it will fit just about anywhere.

Cost and Value

Do we even need to say that this creeper has the other two beat in terms of price? It should come as no surprise that such an excellent product would be far more expensive than your average creeper. However, we truly believe that you're getting your money's worth for it, so if that's what matters to you, then the price isn't that bad at all.


Adjustable height
Saves space
Two locking casters to keep it in place
4. Torin Big Red Rolling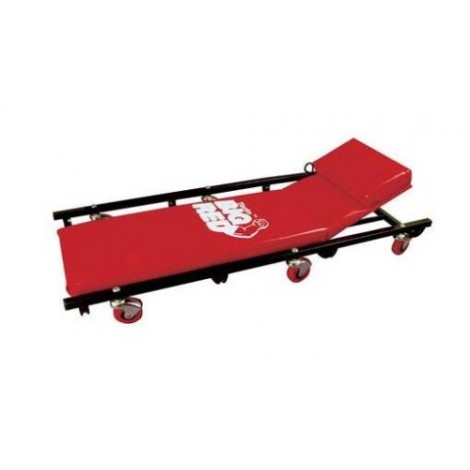 Coming in at #4, we have the Torin Big Red Rolling Creeper. Not every creeper is meant to go under the car, as you can plainly see just by looking at this thing. This is meant to be more akin to a seat that you use to work on the wheels, or other parts of the car that are too high for a normal creeper, but that you can't kneel down and work on if you have a bad back. So what other benefits does this one have?

Expand to see more
Rotating casters

Now, this may not seem like much, but trust us, a cast that rotates all 360 degrees will save you so much frustration in so many ways you probably didn't think you'd have to deal with. A rotating caster means that the wheels are not restricted to a single direction, so no matter what angle it's pointed in, you can get it to you no problem.

Large tool tray

This is a great thing to have, even if you already have a creeper that works fine for you, and it all has to do with the tool tray that comes with this creeper. This tray is pretty large, given the circumstances, and so can hold however many bolts, ratchets, wrenches, and other small tools that you may need when working under the car.

Cost and Value

Being a much smaller creeper than the last one, and not possessing nearly as many features, this is, of course, a much cheaper creeper than any of the previous entries on this list so far. It's probably one of the cheapest entries on the entire list.


Rotating casters
Large tool tray
Cheap
The tool tray is large but thin, and prone to breaking over time
5. ATD Plastic Blow Molded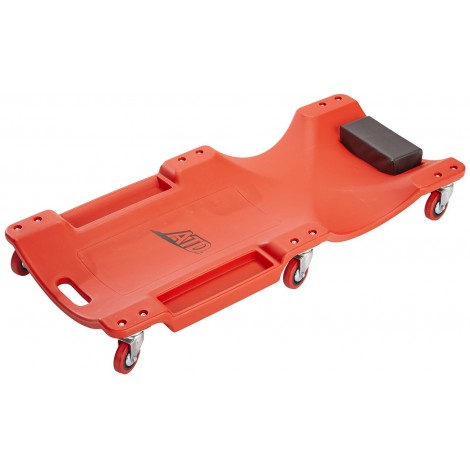 For our #5 spot, we chose the ATD Plastic Blow Molded Creeper. Now that we've covered some of this list's more unique entries, we felt it was time to get back to the classic model of a creeper. And we could think of no better means of doing so than with this excellent piece of equipment.


Expand to see more
Tough wheels

There's a lot of debris on the ground of your average garage, and thus a lot of means by which the wheels on your rollers can get disrupted or damaged. So, you need a creeper with some tough as nails wheels, and fortunately, ATD has you covered. The wheels on this creeper are made from an ultra-dense rubber that not only roll nicely on pretty much any surface, but that also can stand up to almost any kind of obstacle that would otherwise break a normal roller wheel.

Low surface

When you're underneath a car, you'll be thankful for any kind of space you can get your hands on, so you need to make sure that your creeper is as low to the ground as possible. Fortunately, that's exactly what this creeper does. Despite its bulky appearance, it sits about as close to the ground as it possibly can be, giving you more than enough room to work on your car in peace.

Cost and Value

While not as cheap as the previous entry, this is still a very affordable creeper. So, if you want a top quality classic creeper, but are on a semi tight budget, then you could do a lot worse than this one.


Tough wheels
Low surface
Affordable
Not great on uneven or hardwood floors
6. Omega Low Profile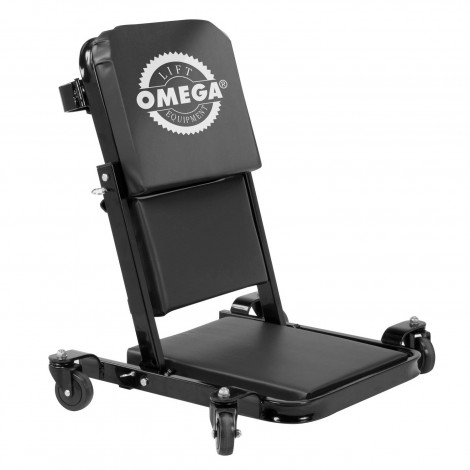 Coming in at #6 is the Omega Low Profile Z-Creeper. While not quite as adjustable as the 3rd entry on this list, don't discount this one's ability just yet. It gets just enough done that the 3rd entry covered for it to matter to most people, at half the price, and that counts for a lot.

Expand to see more
Thick, padded cushions

We've kind of been neglecting the cushions for these creepers so far, and that's a real shame because they're probably the most important part of these devices. It doesn't matter what the rest of it does, if you can't stand to be sitting or standing or laying etc. on it for long periods of time, then you're not going to like it. Luckily, the cushions on this creeper are very well padded, thick, and comfortable to lay down on, especially for people with poor back health.

Foldable body

While it can't extend and fold over the engine chamber like the 3rd entry, it can turn into a chair for those long welding jobs on the side of the car, where you'd rather not be kneeling down and putting pressure on your knees the whole time. There are multiple other ways to use this creeper, making it effective for many different jobs.

Cost and Value

Like we said, this creeper costs far less than the 3rd entry. And considering that it does just enough that that other entry does for it to matter to most buyers, only sweetens the pot.


Thick padded cushions
Foldable body
Affordable, given what's offered
Casters can sometimes be troublesome
7. Pro-Lift Foldable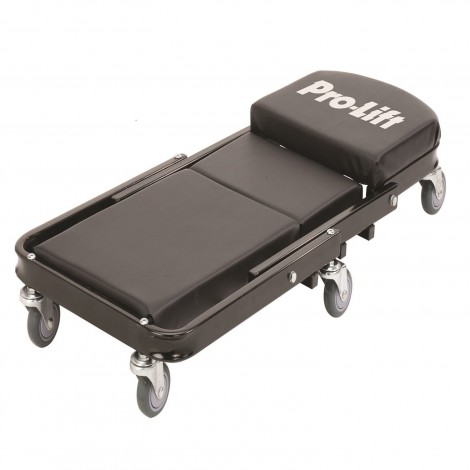 For #7, we have the Pro-Lift Foldable Z-Creeper. While not the largest creeper in the world, it more than makes up for it in its other areas, such as versatility and general design and construction. What do we mean by this? Well, let's take a closer look and find out.

Expand to see more
Tool free transformation

With other foldable Z-Creepers, you usually have to break out the screwdriver or wrench in order to get the thing folding the way you need it to, and then again in order to keep it in the position you need it. However, there is no such need with the foldable creepers on this list, including this one here. This Z-Creeper can be folded on the fly, with no input needed from any tools of any kind.

Strong

What this means is that one thing you definitely need to look for in a mechanic creeper is load bearing capacity. Because human beings, especially experience mechanics who have put on a few pounds of muscle, tend to weigh a lot, so you want to make sure that the thing isn't going to fall out from under you while you're working. It won't hurt you, per se, but it wouldn't be pleasant either. Fortunately, this creeper, with its 450-pound carry capacity, will more than handle anyone who uses it. After all, if you weigh more than 450 pounds, you probably aren't going to fit under there anyhow.

Cost and Value

The best part about this creeper is the price. You don't typically find a foldable Z-Creeper this inexpensive, so when you do, you'd best get your hands on it as fast as you can.


Tool free transformation
Strong
Cheap
A bit too high off the ground for a creeper
8. Dale Adams Enterprises the Bone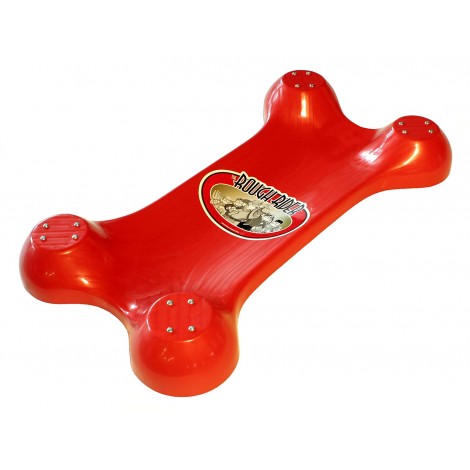 Kicking off our final 3 entries, we have the Dale Adams Enterprises the Bone Creeper. This is probably one of the most unorthodox designs for a mechanic creeper on this entire list. For the others, there's always a discernible reason for them looking like they do. But what possible reason could this creeper have to look like a pool toy? Well, allow us to explain.


Expand to see more
The Lowestcreeper out there

When it comes to being low to the ground, you generally want to be as low as you can possibly be. However, the mere presence of the wheels tends to get in the way of that. Of course, this is where we see the reasoning behind the large bulbs on the four ends of this creeper, those are where the wheels are. And this allows the part of the creeper where you lay down on to be as low to the ground as a creeper can conceivably be. This really is as low as it can go, so if it still isn't enough, best to invest in a new carjack.

Huge wheels

It may at first seem inconvenient to have such large, 5" wide wheels for this creeper, but believe it or not, the advantages outweigh the disadvantages. For one, the large size means that they're less likely to break and can cover more area. They're also harder to move around when you're lying on them, which is only marginally frustrating, especially when weighed against the benefit of the fact that you'll never have to worry about rocking and jerking around.

Cost and Value

The price of this item may put some people off, considering there are better entries that we have gone over, that are worth a lot less in price. However, the price of this entry isn't the worst thing on this list, and if what you're looking for is a good, sturdy, low to the ground creeper, then the price is more than worth it.


Lowest creeper out there
Huge wheels
300-pound carry capacity
9. Traxion ProGear Wide Body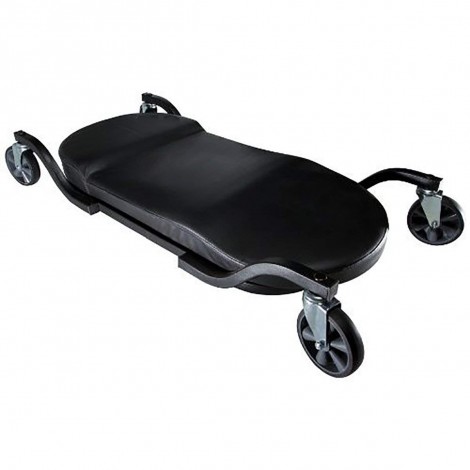 For our second to final entry, we have the Traxion ProGear Wide Body Creeper. This may seem like your run of the mill mechanic creeper, but with creepers like this, the devil is in the details, or in this case, the design. So, with that said, let's find out what details got this entry on the list.

Expand to see more
Wide contoured deck

The best part about this creeper is its deck, which is wide enough for pretty much anyone to fit on top of, and thanks to the way the wheels are positioned, it can be as low to the ground as the previous entry. But on top of that, unlike the other entries, with their completely flat surfaces, this one is contoured to the shape of the human back, so you have maximum comfort when using it.

No pinch points

When you're in the middle of working, flat on your back, then the last thing you want to have to put up with is the creeper to start pinching you. Unfortunately, because of how they're designed, parts of a creeper can end up pinching you, usually when you least want them to. Fortunately, this creeper has no such problem, not even in the drop deck, where this happens most often.

Cost and Value

If there was an average price for a mechanic creeper, based on what we've seen thus far, then this would be around that area, though bordering on the cheap end of the spectrum.


Wide contoured deck
No pinch points
Affordable
10. Pro-Lift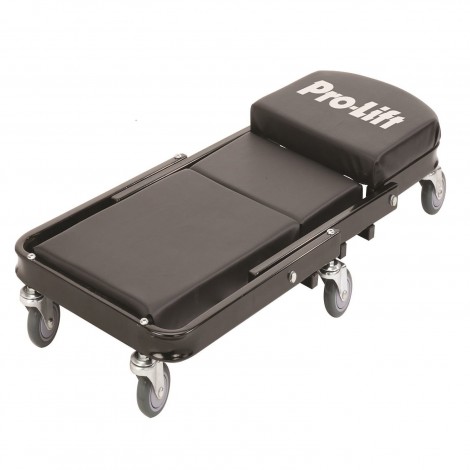 For the last entry on our list, we have the Pro-Lift Z-Creeper Seat. Another Z folding creeper that can be both a normal mechanic creeper and a convenient seat for those mid height jobs. So, what does this one brings to the table? Let's close out this list and find out.

Expand to see more
Convenient design

Like the other foldable entries on this list, this one requires no need to use tool to help with adjusting the creeper from form to form. Just unlatch it from its locked position, adjust it accordingly, and then lock it back in. It's just that easy.

6 swivel casters

On average, you want to avoid any creeper with only one direction for their caster. Sure, they do make it easier to jostle around while you're trying to work, but the benefits outweigh the cost, such as no longer having to worry about your creeper not going the direction you need it to because it's locked in a single direction.

Cost and Value

This is easily the cheapest entry on this entire list and considering the prices we've seen thus far for foldable creepers; the price only gets better.


Convenient design
6 swivel casters
Cheap
If you're a mechanic, know a mechanic who doesn't have one (it is getting to be the holidays, just saying) or have a car that you love working on, then you need to consider getting your hands on a good creeper top priority. A good one will make all the difference for a lot of different things. For one thing, having a good way to get underneath your car without having to subject your back and butt to the cold, unforgiving concrete beneath you is always an attractive proposition. For another thing, they can make your job simpler in so many different ways.
They provide you with more leverage to use when dealing with those particularly stubborn bolts. They can get you in and out of your car's underside much faster than laying down and crawling under over and over. So, you can not only get your job done faster, easier, and more efficiently, but safer than well, especially if you're getting up in the years and your back reflects that much. And if that's what you need, then we can safely say that every entry on this list will give you that and more. Find one you like and get to work.
Criteria Used in Choosing the Best Mechanic Creepers
So, you've read each review, but you may still be lost as to what exactly to look for in a mechanic creeper. Well, in this case, you need not look further than this segment right here. They often have a lot of plates they need to keep spinning in order to keep up a degree of quality, let alone get on this list. So, with that said, here are the most vital criteria we screened for this list.
Comfort
The lower end kind of mechanic creepers is not built with comfort in mind. However, remember that you are going to spend, at a minimum, several minutes underneath that car. At worst, you might be going in and out of the underside of that car for an hour or more, depending on how extensive the problem with your car is. And if it is uncomfortable to lay down on, then your endurance for dealing with all of that is going to dwindle, and fast.
Comfort goes beyond just having some nice cushions on the creeper's deck, it's also about making sure your back is as comfortable as possible when laying down on it. The reason memory foam is catching on as a material for mattresses is that of it molds and contours to your shape. You need to find one that doesn't just have cushions on it, but cushions that are molded to the shape of your back. That will make laying down on it much more manageable and comfortable.
Adjustability
This doesn't necessarily apply to all, but the ones that it does were judged very harshly by it. Adjustability seems to be the way of the future for mechanic creepers these days, as they allow for more options when using it, as well as letting more people use them, which is just good business. Now when we judged by these criteria, we judged each entry it did apply to by how adjustable it was. The #3 spot took the place it did, despite the incredibly high price, because of the fact that you could adjust it to help you work on the engine, as well as the underbelly of the car. That versatility greatly helped its chances of getting into the top 3. If yours is adjustable, it should be as adjustable as you need it to be.
Height off the ground
One of the most important criteria is how high it is off the ground. Generally speaking, you want one that is as close to the ground as it can possibly be. We probably don't need to tell you this, but there isn't a whole lot of room underneath your average car. Unless you have a very large truck, there's probably less than a few inches between the underbelly and the ground. So, you want as much space for yourself as you can possibly get. Which is why we gave special treatment to those which prioritized low height, as they understand that one of the most important things is to be as low to the ground as possible.
Durability
And of course, you can't overlook the durability of the product. When dealing with anything concerning mechanic work or anything made from metal, there's a certain expectation to be able to take some punishment. There are several materials out there, used to make creepers, but we recommend getting something with some kind of cushion and padding. But not too much, because the options with too heavy a reliance on padding are prone to warping.
Price
And last, but certainly not least, we have the price of each product for our final criteria. Now when we say price, we don't mean that we set a certain price cap for each product and said that only a certain price might be on the list. No, what we did was that we looked at the features, offered by each product, then looked at the price. We then weighed what the average consumer would think upon looking at this, and whether or not they'd think the price was worth it.
After all, it really doesn't matter what the item in question is offering you, if you feel the product is just priced too high for it to be worth it, then you're going to think you got ripped off. Especially when there is another product on the shelf across (proverbially speaking) that offers everything that other product does, but at half the price. Which do you think you'd go with? Exactly.
FAQ
For the final segment of this article, we'll be looking at some frequently asked questions surrounding creepers. These are pretty simplistic devices, so there weren't many FAQs we could find for them. But the ones we did find, we found to be incredibly important and needed to be answered in an article like this. So, with that said, here are some of the most frequently asked questions.
Q: Can I repair my creeper if it gets broken?
A: Well, it depends on the way in which it is broken. If a part has simply come loose, then yes, it's just a matter of tightening it back on. But if the thing has been smashed to pieces, obviously then it's a bit beyond repair. If a wheel or the caster holding the wheel has fallen off, then it's a simple matter of just screwing the caster back in, or even welding the two together, if it's made of metal. However, such things enable the warranty, so we recommend just going that route anyhow.
Q: I have chronic back pain, and thus can't really work on the underside of my car. How can a mechanic creeper help me?
A: Well, if you already have chronic back pain, then, of course, you don't want to make it worse by lying flat on the cold, unforgiving ground. At least a mechanic creeper will usually give you a comfy bit of cushioning between your back and the ground. But more than that, a lot of them have deck cushions molded to fit the contours of the human back. So, if you have such problems, then we recommend getting your hands on one like that. It'll hurt your back a lot less than the average kind, and definitely less than the ground.
Q: Why are swiveling casters better than locked in ones?
A: There are some distinct disadvantages with using a swiveling caster for your creeper's wheels. For one, while you're working underneath the car, it can end up jostling around, whereas, with a locked-in one, you only have to worry about it going forward and backward, which is a lot less likely. However, with a locked-in caster, you only have those two directions, so if you have to move over to the left in order to work on another pipe, then you have to either screech the wheels over to it, or pull out from under the car, re-adjust, then go back in, over and over again.
Little inconveniences like that and many others are what makes them so undesirable to mechanics, who prefer the freedom of movement. Which is why they're drawn to swivel casters. Swivel casters go in whichever direction you so desire, whether it's up, down, left, right, or what have you. In general, a swivel caster will suit you much better for this specific kind of job than a locked-in caster. But of course, it's still up to you whether to go with one or the other. We recommend giving both ends a try and seeing which one you like the most.
Subscribe to our Newsletter