Best CB Radios Reviewed & Rated for Quality
last updated:
Jun 07, 2019
How many times did you drive at extreme weather conditions, unable to see a thing ahead of you? Or waited for hours at the roadside for somebody to pass by and help you with your car problem? Sure, these days we all have phones and we can easily get in touch with other people and car service. But what can we do when there's no signal at all? Most professional drivers run into this issue quite often, but so do travelers. Long road trips that go over hills, mountains, and other distant places often mean less or no signal! Even so, you should take the safety measures! If you plan to go on a distant road trip and you need more reliability then a phone could give you, CB radios are just a perfect option for you.
This can be very convenient if you want to take a pause of the urban atmosphere and from your phone.
Featured Recommendations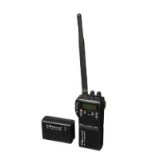 Midland 75-822

Our rating
All-in-One
Price:

See Here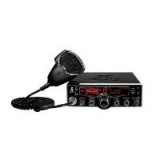 Cobra 29LX

Our rating
Classic
Price:

See Here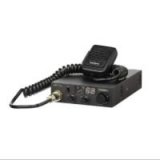 Uniden PRO510XL

Our rating
Entry-Level
Price:

See Here

While most people relate these devices to truckers, they are used among other drivers as well. We all remember it from old movies! It was a real CB radio craze back in the '70s. Those old-school and cool looking drivers used these devices all the time! Well, years passed by and with technology improvement, they evolved too. Nowadays, they come with many modern features to allow for a more comfortable and safe ride. If you're up to purchase one of these little devices, we are here to help you! We prepared a list of 10 best CB radios on the market. Hopefully, our guide has everything you need to pick the perfect product! Choosing from the best ones out there, you should be able to find the one that suits you the most. Here are our best picks:
10 Best CB Radios
Midland 75-822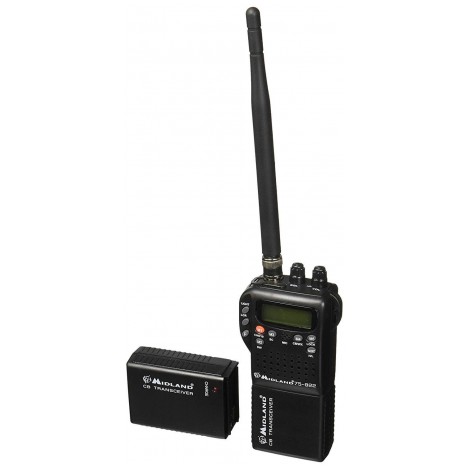 Let us start with a well-known company that is very popular among drivers. Midland is synonymous with quality and durability. They offer all kinds of CB radios to meet the needs of demanding buyers! Here we have one of their praised radios that makes a great company to all professional drivers. It's actually super useful for all people who spend a lot of time in their vehicles, far away from home. With 40 regular and 10 NOAA weather radio channels, Midland is a perfect solution for emergency situations!
Expand to see more
Emergency Situations
Midland has a maximum output power of 4 watts and offers all 40 channels. We find this one especially useful for emergency situations because of the 10 NOAA weather channels. This allows for checking the weather 24-hours a day for an entire week. Also, it can monitor two channels at the same time, according to your preferences.

We should only warn you that provided antenna doesn't work when the device plugs into the vehicle's power point. If you want to power the device this way, you'll have to mount an external antenna.

Automatic Search
This little device works on 6 single-use AAA batteries or on 12-volt power point in your vehicle. You'll find the cigarette lighter adapter included in the box. The device measures around 3.5 x 2.75 x 1.5 inches and weighs only 0.4 lbs. Although the unit is very compact, the display is fairly big, so you won't have any issues reading the data on it.

There's also a keypad lock feature that locks your preferred settings. This way, you can't change them accidentally. The best thing about it is definitely the automatic search option. It searches for channels and stops on the active ones for 5 seconds. This is very useful and convenient when driving!

Cost and Value
Although Midland comes with a higher price tag, most users find it worth every penny! We definitely recommend it for all those who have a few more bucks to spend on their new CB radio. You won't be disappointed! Also, there is a 1-year warranty included in the package for additional peace of mind.
40 regular and 10 NOAA weather channels
Monitors two channels at the same time
Works on batteries or on the power point in the vehicle
Easy to use
A keypad lock feature
The automatic search option
Requires external antenna when not on batteries
Pricey
Cobra 29LX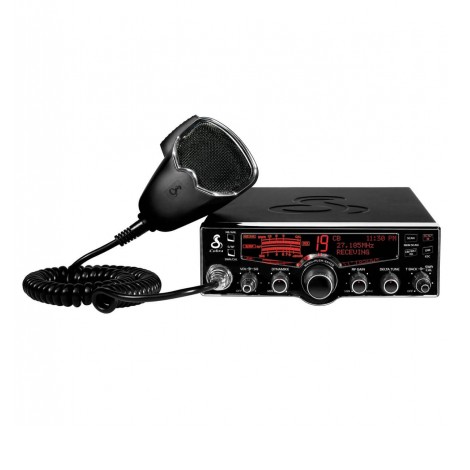 You probably know everything about Cobra and their unique CB radios! Well, we have several of their models on the list, and you're going to love them all. How can we tell? It's simple, Cobra is one of the most praised companies when it comes to these little devices. They have the highest position on every list because of their quality and unique design. Drivers just adore them! If you're interested in these famous products, you're about to find out all about them!
Expand to see more
An Automatic Weather Scan
First thing first, it's important to note that Cobra offers 40 channels and the maximum power output of 4 watts. It gives access to NOAA weather channels so you have this connection 24 hours a day. Not to mention that it offers an automatic weather scan. The device goes through the channels and automatically stops on the one with the most alarming weather news. This means you won't miss any
alarming information
or weather threat near you!
Additionally, you can store up to 10 favorite channels and access them at any moment. You don't have to switch between all 40 channels to find the most used one!
3-Color Display
The LCD display is super convenient because it's easy to read at any time. You get to choose the color of the display from blue, red, green, and amber according to your preferences. They shine bright yet they are not harmful to the eyes. Another useful feature is definitely
a built-in alarm!
You can set it at your convenience, which is very useful for professional drivers who are always on the road. We especially liked the check diagnostic feature. You can use it to track the radio's voltage and RF output as well as battery voltage.
The unit measures exactly 7.2 x 9.2 x 2.2 inches and weighs around 5.6 pounds. Keep in mind that it comes a little larger than usual. You might want to double check the size and compare it to the planned mounting location.
Cost and Value
This product has only two drawbacks. The first comes from the dual control knobs located on the front. They are nice-looking but difficult to grab! It's not such a big issue but you could get pretty annoyed because of this. The bigger drawback is the price. This CB radio is a little expensive so you'll have to consider adding more cash to get it!
40 channels and NOAA weather station access
An automatic weather scan
10 favorite channels
Simple display in 3 colors
Clock and alarm
Features a check diagnostic
Dual control knobs are hard to grab
Expensive
Uniden PRO510XL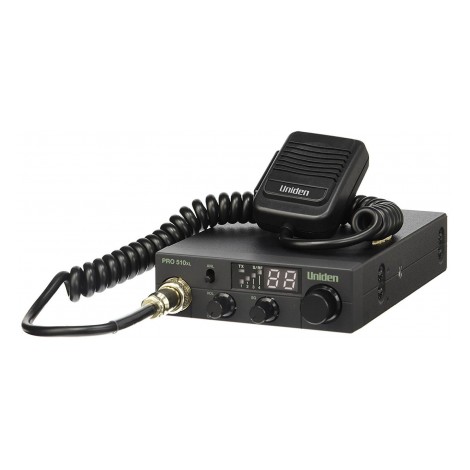 If you're searching for the best entry-level CB radio, you have just found the perfect one! Uniden put a real effort to make this one super reliable and durable. Its outstanding performance launched it among top CB radios years ago. As you'll see in a few moments, it still well deserves that position!
Expand to see more
Simple Design
This model offers 40 AM channels. You can switch between them with great ease and you won't hear any noise during the process. We all know how annoying this could get! The controls are very intuitive and convenient, so we wouldn't change a thing about them. The screen is super bright and has LED indicators.

We only wished for this unit to have NOAA weather channels. It probably wouldn't be this cheap, but it's still very important! Also, some people aren't so satisfied with its power, although there's an easy solution for this. You can go for a PA speaker to boost it up – the device has ports on the back for this add-on.

Extra Features
When it comes to additional features, our favorite is a noise limiter. It shuts down the background noise quite efficiently. Also, there's an RF gain controller that reduces strong signals in a noisy environment. Another useful feature is definitely a super-heterodyne circuit with a phase-locked loop. What is it, you may ask? It's a feature that allows for precise frequency control.

The main reason why people are thrilled with this product is its compact design. It measures 12 x 5.8 x 3 inches and weighs around 2 pounds which allows for easy installation. The entire box is rather sturdy and durable, allowing for great portability as well.

Cost and Value
As we mentioned before, this unit is very cheap and you're going to love the value that it comes with it! You'll also be pleased to know that it comes with a 2-year warranty you can use in case of malfunction.
40 channels
Easy to use
A noise limiter and an RF gain controller
Precise frequency control
Compact and durable
Inexpensive
Doesn't have NOAA weather stations
Cobra 18WXSTII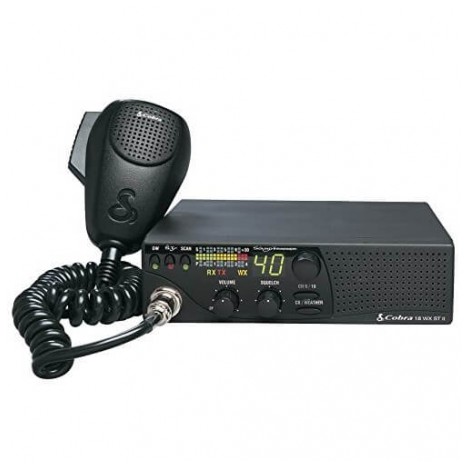 We already mentioned that our list contains several CB radios from Cobra. We couldn't do anything about it, they are just so good! This one comes with a set of seriously good features to accompany you on your every trip. It has 40 CR channels and sleek compact design. Truth to be told, it's one of the easiest-to-use radios and you're going to love it!
Expand to see more
Great Performance
This particular device offers 40 CR channels. The switching between them is rather smooth and doesn't cause any noise. It also gives you access to 10 NOAA weather channels, which is very useful. You're especially going to like the two-channels monitor feature. It allows for monitoring 2 channels at the same time. It's pretty cool and useful, we loved it! Additionally, the microphone is well-made and
offers clear communication
. Oh, and the squelch control eliminates the background noise for better performance. As you can see, this list of useful features doesn't end! You should be really satisfied with the entire unit.
Sleek Design
This Cobra model offers a sleek design to complement any vehicle. It's very compact measuring around 7 x 1.9 x 6.5 inches and coming with only 2.65 pounds. You can install it in a variety of vehicles in a matter of minutes.
When it comes to the user-interface design you should only keep on mind two things. The display is super useful but it might be difficult to read in some situations. Also, some users had problems with control buttons being too small. Not everybody takes this as a drawback, but you should still consider it anyway.
Cost and Value
This Cobra CB radio is not the cheapest option out there, but you'll be quite satisfied with the price. It won't be hard on your pocketbook yet it comes with a 1-year warranty. Who could ask for anything more?
40 CR and 10 NOAA weather station channels
Two-channel monitoring feature
Squelch control
Sleek design
Very compact
Reasonable price
The display is not always clear
Some users had issues with the control buttons
Midland 1001Z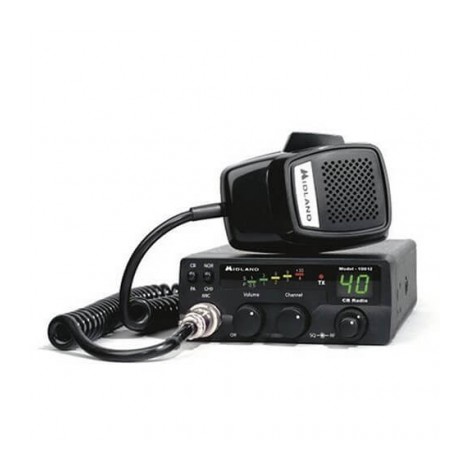 If you're searching for a simple CB radio to accompany you on long road trips, this is a perfect choice for you! It offers everything you need for undisturbed communication and allows for easy use. All in all, you'll be quite satisfied with it and get to use it for years!
Expand to see more
Great Performance
This is a standard CB radio with 40 channels and 4-watt output power. It's perfect for first-time buyers and those who don't intend to use it on a daily basis. Why is that? It has an emergency channel, RF Gain, squelch knob, digital power meter, and more.

All in all, it offers all the necessary features for an undisturbed performance. Why we didn't rank it higher, then? It just misses some of the bells and whistles that come only with first-class CB radios. If you're a demanding driver you're probably going to miss them. One of the lacks is also a more durable exterior. Some users complained about fragile plastic parts, although they didn't notice any breakdown.

User-Friendly
That being said, this unit is very intuitive and easy to use. IT measures 5 x 7 x 2 inches and weighs a little below 3 pounds. It's quite compact and fits most vehicles. People mostly use it for RVs and other recreational vehicles, where it proves to be very useful and reliable. The LED display is quite convenient and easy to read at any time. Also, we liked the lock-in microphone connector that keeps it firmly on its place.

Cost and Value
We have to admit that this Midland product is on the expensive side. It does offer a 3-year warranty, which is higher than most of the competition, but some drivers will opt for a more affordable option.
40 channels and 4-watts of output power
All necessary features for undisturbed performance
Compact and fits most vehicles
Easy to use
Clear LED display
Lock-in microphone connector
Fragile plastic exterior
On the expensive side
Galaxy-DX-959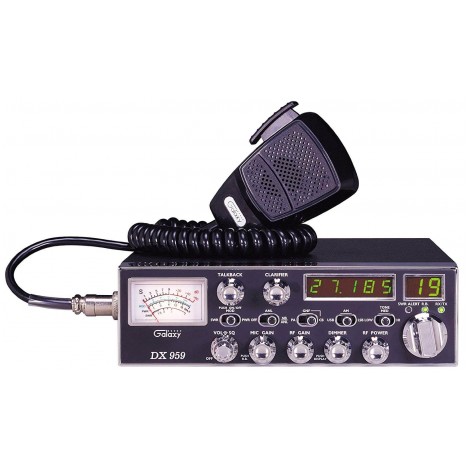 No matter if you're an experienced CB radio user or a first-time buyer, you're going to love this Galaxy device. It promotes user-friendly design to allow for a safe ride at any location! It's quite powerful, performs pretty well and allows for easy use. No wonder why it's on top of every list for several years already!
Expand to see more
3 Operation Modes
This device offers 40 channels with 3 operation modes. Except from common AM mode, there are SSB and PA operational modes. The PA mode means you can use it as a public address system, which is very useful. The unit has a very good receiver and performs quite well in general. The audio is very loud both on AM and SSB mode. There's no noise or other annoying sounds between channels, so you get to run them pretty smoothly.
The best feature is definitely a variable power. You can turn the radio down to a low operation mode or run it at full power with a simple press of the button. You're also going to like a talkback feature that you get to adjust according to your needs.
Big Buttons
The unit measures 9.2 x 7.9 x 2.4 inches which makes it the size of an average car radio. It weighs only around 4 pounds and therefore it's very easy to mount. Unlike most of the competition, this one has a large S/RF meter that allows for a more accurate reading. The lights are quite bright and easy to see at any day or night time. The buttons on the unit are extra large so you get to operate them with great ease. Each one of them has its own function so you don't have to memorize how many functions are there on just one button! It's especially
useful when driving
because you get to keep your eyes on the road!
Cost and Value
Although most users say it's worth every penny, you'll have to spend a few more bucks to get this product. The 2-year warranty is included in the package, which makes the decision a lot easier. The only thing we would like to see for the money is an improved SSB. It takes a few minutes to warm up and then it works quite well.
40 channels and 3 operation modes
Loud and clear audio
Variable power and talkback feature
The average size for easy mount
Intuitive display and buttons
Easy to use
Pricey
The SSB needs some time to warm up
Cobra Electronics 29LTD CHR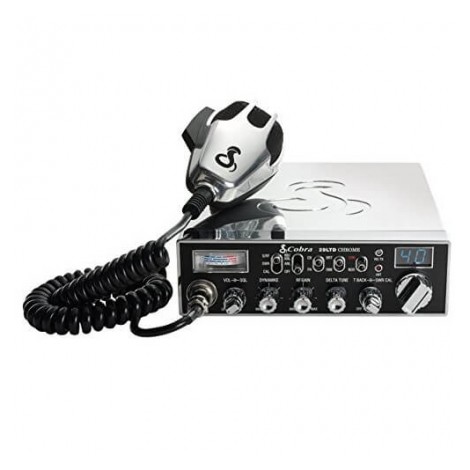 Here we have the last product from Cobra, but this is not the less powerful one by any means! It's a rather unique CB radio with amazing design. Most people love it because it's compact, powerful and super cool with blue LED lights and modern mic. Make sure to check it out, you won't be disappointed!
Expand to see more
Antenna Indicator
This one offers 40 channels and 4-watts off power output. Also, you'll get the access to the
Emergency channel
9 just in case. It's very useful and improves safety on the road! You can also finally relax knowing for sure that this device works properly. Thanks to the antenna indicator you'll know when it needs to be calibrated or checked overall. The red light will warn you about the status of the antenna. There's also an RF Gain that ensures clear communication even at the large distance.
Compact Device
The unit measures 2.2 x 7.2 x 9.2 inches and weighs 8 ounces. It's fairly compact and easy to mount. You're going to love its classic design and how nice it looks installed in the car. This is mostly because of the super cool mic that has a silver coating.
Also, we shouldn't forget to mention all those big buttons that allow for simple operation. It can get easier than this! Users only complained about the display that gets too bright even when it's on a dim option. This could really cause you a headache!
Cost and Value
Like all other CB radios from Cobra, this one offers outstanding performance. For that reason, its price had to be a little higher but it won't cost you an arm and a leg. This Cobra model is still one of those super quality products that come at a reasonable price. You can easily make it a part of your
driving equipment
!
40 channels and quick access to emergency channel
Antenna indicator
RF Gain
Compact and lightweight
Easy to use
Sleek design
Galaxy-DX-949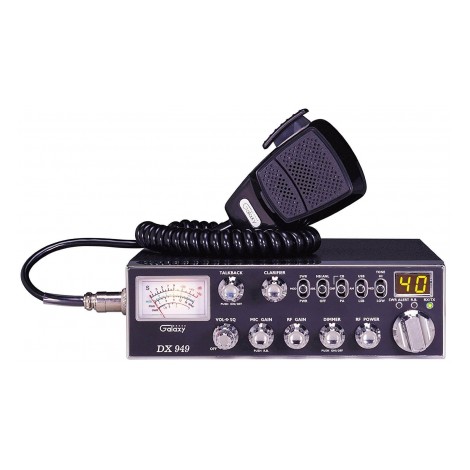 Both experienced and newbie CB radio users are going to love this device! It offers long-range SSB communication and comes with a set of incredible features. They are specially designed for undisturbed performance. All in all, it has all you need to feel comfortable with your new CB radio, so make sure to check it out!
Expand to see more
Undisturbed Performance
To cut long story short, this device is super powerful. It comes with high-quality features praised by countless users. It offers a power of 4-watts and the standard set of 40 channels. It operates on AM/SSB and PA modes as well.
When it comes to other features, it offers variable output power, RF gain, noise filter, talkback feature, and more. It has everything you need to communicate without interruptions and with excellent clearance. However, some users still had to
install external speakers
to improve noise control. It seems that all the provided protection isn't enough after all.
Small Box
This is an older version of the previously reviewed Galaxy CB radio. It offers a traditional compact display and many small buttons. However, it's still easy to read the numbers and operate the buttons. Every feature has its own button to make the operation easier and keep your eyes on the road!
This device has a rather compact box and mounts easily in a variety of vehicles. We should only warn you that it may not fit in new trucks because of the microphone located on the side. Double check the measures before you purchase this item!
Cost and Value
We have to notice that this device comes with a higher price tag. There's no doubt, you'll get a well-performing and durable device to last for years as well as a 2-year warranty. But you'll have to add some extra cash for it!
Maximum power and 40 channels
Operates on AM/SSB and PA Modes
A variety of useful features for undisturbed performance
Separate buttons for every function
Compact and easy to mount
Some users had to install external speakers
Pricey
President McKinley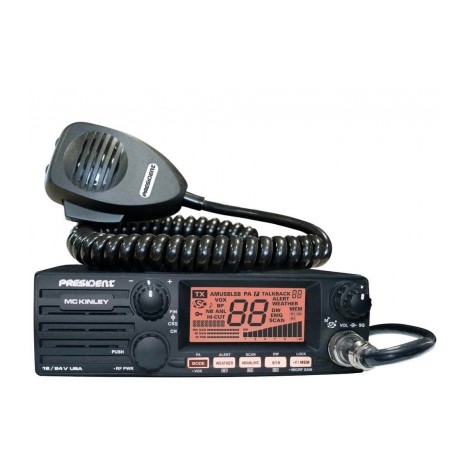 Another impressive option comes straight from the USA! It's very popular among users because of its compact design and so many useful features. It offers decent power and amazing performance to make every driver happy! Therefore, if you're searching for an entry-level radio to keep you safe on the road, this one is a perfect choice for you!
Expand to see more
Excellent Performance
There's really a good reason why this product is so popular among users. It offers excellent performance starting with clear audio and a strong signal! It's ready for use straight from the box, no need to peak or tune. It offers regular 40 channels that you get to switch easily without any noise. The operation runs on AM and SSB modes. It also has features such as a roger beep, variable power control, noise filter, and more. All of them are there to ensure outstanding performance and make the unit perfect for many years of use!

Easy to Mount
The device measures 10.7 x 8.2 x 3.3 inches and weighs only a little over 3.5 pounds. This makes it very compact and easy to mount. It fits a variety of vehicle types, so you shouldn't have any issues with the installation. Also, the display is simple yet easy to read at any time. The buttons are fairly big and should be easy to grab and turn. All in all, it's a well-designed device that is very easy to use. We only miss the RF Gain knob, but the lack of it is not such a deal breaker!

Cost and Value
Although you'll be very satisfied with the performance of this one, keep in mind that you'll have to add a few more bucks to get it!
Clear audio and great signal
40 channels and maximum power output
Many useful features
Compact and easy to mount
Well-designed exterior
The lack of RF Gain knob
Pricey
Radioddity CB-27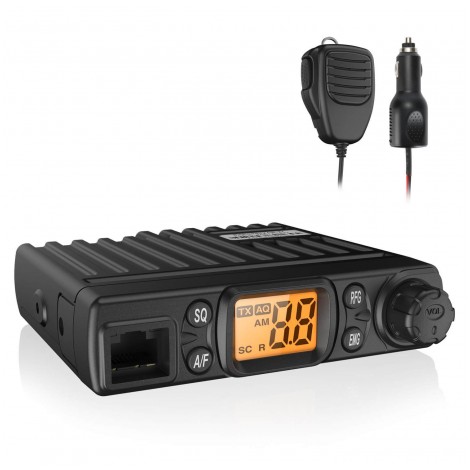 Last but not least, here is one of the new releases that have a lot to offer! This device came out just this year and it has some seriously good features. It's perfect for both experienced CB radio users and complete beginners who need something simple to operate! Once you try it out, you'll find it irreplaceable, but for now, you can look below for more information about the product.
Expand to see more
Excellent Performance
This CB radio offers 40 channels and the maximum power output. There's also an Emergency channel 9 an Channel 19 that come very useful! We didn't mention that it works on AM and PA operation modes and offers a variety of features to allow for undisturbed performance. There's an RF gain control, memory scan, keyboard lock, and so much more.
The only drawback we could think off is the lack of experience with this device. Because it's new on the market, we didn't get to use it for an extended period. Therefore, we are not sure how durable this device is!
Easy to Use
As we mentioned earlier,
this device is very easy to use
. Both experienced and first-time users can operate it with great ease. It's also compact, easy to mount, and very portable. Also, the box includes all you need for the installation that should take only a few moments.
Cost and Value
We didn't even come to the best part! This comes at an attractive price. We know, we couldn't believe it either! Furthermore, among other necessary things, the box includes 18 months warranty. Now, how's that for a deal?
40 channels and the maximum power output
Two operation modes
An entire set of cool and useful features
Easy to use and mount
Compact and portable
An attractive price
New and not tested for durability
Criteria Used in Evaluation of the Best CB Radios
Ranking the 10 best CB radios was a rather challenging task that demanded a lot of effort. We managed to do it by making the list of all important factors to evaluate. If you're interested in this list, here are some of its points:
Performance
We couldn't rank CB radios according to their power because of the law regulation. To be legal for use, all CB radios have to have a maximum power output of 4 watts. All our picks meet this power limitation and they perform quite well. However, there are some other features that could influence their overall performance. Of course, we took them all into account. For example, we looked for RF Gain, noise filters, memory scan, and more.
Design
Again, we had to consider so many features to be able to say that one CB radio is well-designed. We are talking about easy to use buttons, mics, clear displays, and more. Also, the compact design of each one of them was very important for the evaluation. The smaller the box the chances are bigger that it would fit a variety of vehicles. However, it still had to be big enough to ensure easy use while driving. That's why the design of every product was so important to us!
Price
Let's face it, these devices are not cheap at all. We get it, the used technology is pricey and dictates the higher prices. However, we still had to make sure that every product on the list has enough value to offer for the money. That's why we put quite some effort to give you an accurate view of the balance of cost and value for our every pick.
Other Factors to Consider When Choosing CB Radios
We know, you're ready to get a perfect little device that caught your eye! Yet, we recommend taking a few more seconds to think about your decision. There are a few things you should consider and make sure you're making the right decision. Here's what this is all about:
Type
First and foremost, you should determine which type of CB radio you want to get. From a mobile, all-in-handset, handheld, or a base station, you get to pick the one that suits your needs the most! You should consider how often you want to use it and for what purposes. This will determine which type you need or want to have in your vehicle!
Size
The size of the unit is very important. Although they are very compact and often fit most vehicle types, they are not universal! You should measure the free space in your vehicle and then compare the measures to the radio. You don't want to get the unit that won't fit your vehicle!
Other Features
So, once you determine the type and the needed size, you should aim for particular features. Think carefully about what you want from a CB radio. Don't neglect things such as buttons, the location of the mic, the design of the display, and more. If you want a portable device, aim for the smaller unit that you can easily move around. On the other hand, if you don't want all that hassle with small buttons, go for the device that has a big display and large buttons. There are more things to include in here, but you get the point! All these things influence the overall user experience. To be satisfied with the product means to be satisfied with its design too!
Budget
Due to the fact that these devices are generally pricey, you should first determine your budget and then opt for a certain product. We always recommend adding a few more bucks to get a high-quality CB radio. They are used to improve safety on the road, after all!
FAQ about CB Radios
Frequently Asked Questions
Q: How many types of CB radios are there?
A: There are 4 basic types of these little devices. The first and most common one is a mobile CB radio. It's a small box with dials and a mic attached in front – it's a simple device and easy to mount. The second type is called All-in-handset. Yes, you guessed that right! All controls on this device are in a little box that includes a microphone as well. You get all the functions in your hand and you can adjust it according to your needs. The third type is actually very similar to this one. Handheld radio looks like a walkie-talkie and operates on batteries. It's quite convenient and easy to use. Lastly, we have a base station that plugs directly into the power outlet. It's designed for home use and has higher power output.
Q: Do people still use CB Radios?
A: Absolutely, and not only truck drivers! They are often used by people who travel and spend a lot of time in their vehicles. It's also very useful when going on long family trips in an RV. It's always good to have this little device in the vehicle when traveling, because of the weather. You get to hear the news and potentially dangerous situations and stay safe on the road!
Q: Are CB Radios legal?
A: Of course, you don't need any permission to use them! There are some regulations about the power of the unit and the channels you may use on the road. Only make sure to read them before you start your trip!
Q: Which CB Radio should I get?
A: It depends on your preferences. They all offer the same output power, so it mostly comes down to the choice of features. They differ in the design and additional features, so make sure to check them out before the purchase. You can look above and start from our explanation of 4 common types. You'll certainly find the proper device from our 10 best picks!
Subscribe to our Newsletter