Best Dewalt Hand Tools Reviewed & Rated for Quality
last updated:
Jul 26, 2019
If you've heard of the name Dewalt-and let's face it, you have, don't lie-then you likely know them best for their power tools. And why wouldn't you? When it comes to power tools, Dewalt pretty much has everyone else beat. But like any company these days, they, of course, have their fingers in multiple different pies — one of them being hand tools.
Featured Recommendations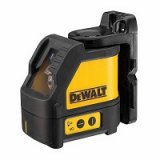 Self Leveling Cross Laser

Our rating
Self Levelling
Price:

See Here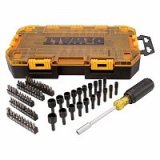 Multi-Bit and Nut Set

Our rating
Durable Tool Box
Price:

See Here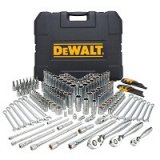 204 Piece Mechanics Set

Our rating
5 Degree Arc Swing
Price:

See Here

Dewalt is known for a great many things, but their hand tools often get overlooked by professional critics. Which are equal parts shame and just odd. A shame because they're really good products, and odd because they're so widely used by hobbyists and construction workers alike. True, they're not as well known in that department as, say, craftsman, but Dewalt still brings their own unique edge to it, as they do with everything they make. There's still the usual flourish and polish that we have come to expect from Dewalt, no different from their power tools or their worker gear. Which is why we're counting down the very best, here today. So, get ready to sweat, because we're counting down the:
10 Best Dewalt Hand Tools
1. Self leveling Cross Laser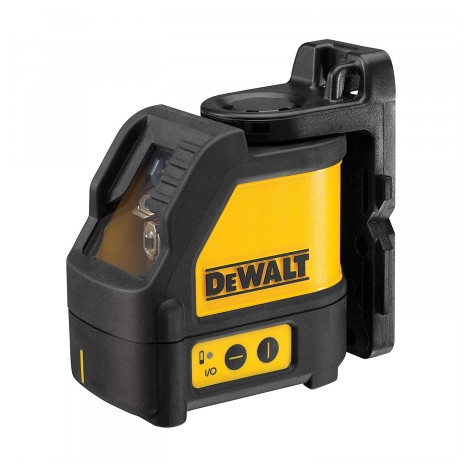 Kicking off our list is the Dewalt Self Levelling Cross Line Laser. Everyone needs a good level when he or she're building something. They help keep you on track and let you know when there's a break in the level. However, sometimes you need to level a much larger area like the floor of a building you're helping to build. And a normal level bar is just too short to do that. This is where a Cross Line Level Laser comes in.

Expand to see more
Integrated magnetic base
Given what they're meant to do, it stands to reason that you wouldn't want your laser level moving around all that much, and certainly not tipping over. Fortunately, you don't have to worry about that, as this laser comes with an integrated magnetic base that sticks to any metal surface. So as long as there's metal underneath it, this level isn't going anywhere.
Self leveling
Leveling a cross laser can be tedious, especially if this is your first time using such a
device
. Which is why this laser level takes that guesswork out of your hands. This level, like its more manual sibling, will level itself just fine without human input.
Cost and Value
Obviously, such an advanced bit of tech would not be cheap, but thankfully it isn't as expensive as it could've turned out to be.
Integrated magnetic base
Self-levelling
Over-molded housing
2. Multi-Bit and Nut Set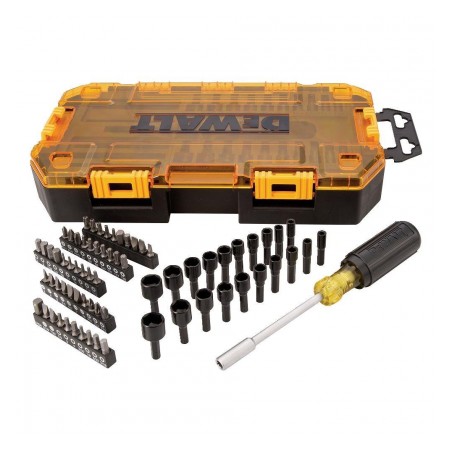 In second place, we have the Dewalt Multi-Bit and Nut Set. if you work with ratcheting, nuts, and bolts, you probably already know this, but that niche of construction requires a lot of tools. Luckily this set has you covered. Let's find out how.

Expand to see more
Vinyl grip handle

The bit in this set is manual instead of being attached to a power drill like most of you are familiar. That means that every screw and bolt you put in with this has to be manually screwed in. This, as you can imagine, is a rather tedious process. Which is why the handle of this bit is made from a soft, easy to hold vinyl.

Durable tool box

It's always important that a set of tools as small as these come in a reliable toolbox, and thankfully this one is more than up to snuff. The outside is durable, able to withstand drops from high areas and containing a stackable set of cases, which in turn hold the bits and nuts. It's a durable, conveniently designed toolbox that will more than meet your expectations.

Cost and Value

Thankfully this set is a fraction of the price our first entry had. So, you can have this excellent set of bits and nuts for a very reasonable cost.


Vinyl grip handle
Durable tool box
Up to 71 pieces of hardware in this set
Torx wrench heads are a bit soft
3. 204 Piece Mechanics Set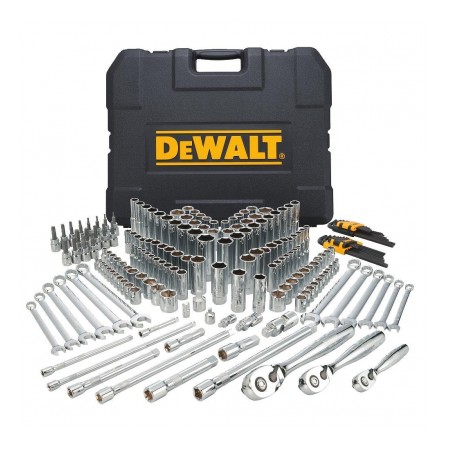 Finishing up our top 3 segment, we have the Dewalt 204 piece Mechanics Tool Set. Just like with drill bits, being a mechanic means having to work with a lot of different pieces. Almost all of which are included in this single set. So what else does it have to offer? Let's find out.

Expand to see more
Pretty much everything you need
The only thing this set need is a car for it to be used on. With a whopping 204 pieces of equipment being offered by this set, this is pretty much every last tool you need that's associated with
being a mechanic
. From wrenches to ratchets, all in multiple sizes for peak efficiency, this set really does have it all.
5 Degree arc swing
Concerning the ratchets specifically, all ratchets must be turned a certain degree in order to complete the drive. The ratchets for this set only need to be turned a minuscule 5 degrees in order to complete its arc, meaning it can be used in tighter, more constrained spaces for more maneuverability.
Cost and Value
It should come as no surprise that this costs a lot, in fact much more than the first entry. The difference here is that there is a much better deal being offered. This is everything you need to be a basic mechanic, apart from the more complex machinery and whatnot. Meanwhile, the first entry was just one machine.
Pretty much everything you need
5 degree arc swing
Actually, a pretty good deal when you think about it
4. Side Strike Wood Chisels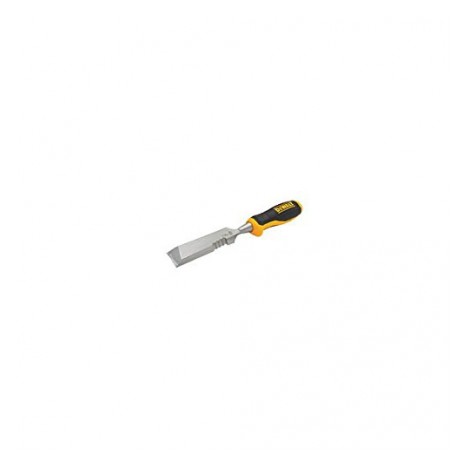 At #4, we have the Dewalt Side Strike Wood Chisels. Sometimes you need to take off a bit of wood, but a saw would be a bit too messy for your liking. A wood chisel is what you go for when you need a bit more delicate touch. And few do it better than Dewalt.

Expand to see more
Tough as nails

When chiseling wood, especially the high-quality oak and other such materials, you cannot renege on the quality of the chisel. That blade needs to be as tough as you can possibly get your hands on. In which case, you need to get your hands on these. These chisels are made from hardened, tempered, high-carbon steel, which will go through wood like a hot knife through paper.

Serrated cutting edge

Sometimes, you need a rougher edge, and the clean but bite-less edge of the chisel just isn't doing anything to that stubborn wood. Luckily, these chisels have you covered there as well, equipped with a serrated cutting edge that will make quick work of pretty much any wood you put it up against. Unlike the clean slice of the other side, however, this side will chew through even the toughest wood like a wolf through the leg of a deer.

Cost and Value

This set will give you three excellently made, brilliantly sharp wood chisels, all for a very good rate. We can easily define this as one of the best deals on this entire list, without question.


Tough as nails
Serrated cutting edge
Curved, a bi-material handle for a comfy grip
5. Tough Box Impact Sockets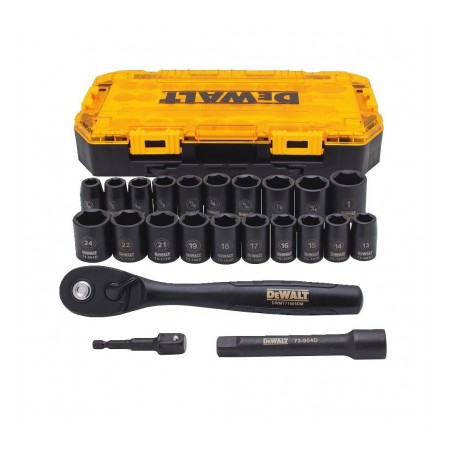 In our #5 spot, we have the Dewalt
Tough Box
Drive Impact Socket Set. An impact driver is a type of socket, either manual or automatic, that's meant to drive in tougher screws into tougher surfaces at faster speeds. It's a more efficient means of driving, and thus this set will set you up with everything you need to do just that.
Expand to see more
Tough box

Guess we should start off with this item's namesake. This set's toolbox is special from the other sets on this list and the toolboxes they come in because of the box they're put into. This is a patented Dewalt tough box, which lives up to its name by being very compact, very durable, and able to take almost anything you can put it through.

Tough steel

But what would this set be if the tools included weren't up to snuff. Whatever it'd be, it wouldn't be on this list, we can tell you that much. Luckily, this is not an issue for the ratchet and sockets included in this set, all of which are made from heat treated CR-440 steel, which are then coated in black oxide for a bit of extra weather reinforcement.

Cost and Value

This set is giving you a lot of material to work with, and thus asks for a rather steep fee in return. But just like before, we found this to be a perfectly reasonable deal for what we ended up getting out of it.


Tough box
Tough steel
O-ring and retaining pin compatible
A lot easier to tighten with the ratchet than it is to loosen
6. Metric Combination Wrench Set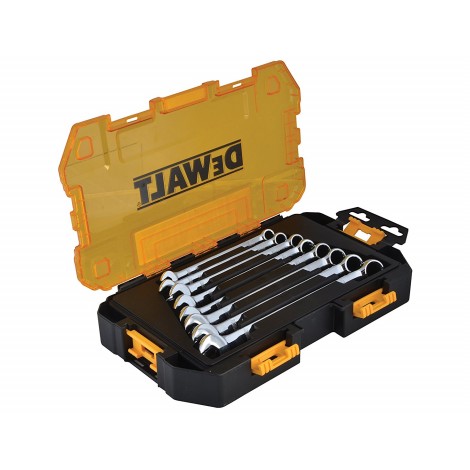 Coming in at #6, we have the Dewalt
Tool Kit
Metric Combination Wrench Set. If there is any tool that should be considered an American standard for the average garage, it is the combination wrench. It simply is one of the most ubiquitous, most universal tools in the world. And this set will give you 8 of them.
Expand to see more
Added grip points

When you're dealing with a particularly stubborn bolt, you need that extra grip in order to show it who's boss. Which is why every single wrench in this set is equipped with a stamped hash mark pattern on the handle. This gives you that extra grip you've been looking for. And while we're talking about stamps, both sides of these wrenches are stamped with the sizes for easier identification, so that you're not left scrambling, turning over each and every wrench you find until you find the right one.

Increased arc swing range

These wrenches are some of the best on the market, and a lot of that comes from the increased arc swing range that allows you to turn bolts better and faster in tight, enclosed spaces. And turning is made easier thanks to the DirectTorque technology these wrenches were made with. This makes the fasteners almost incapable of rounding.

Cost and Value

These metric wrenches are made with some of the best materials that Dewalt has to offer, and the fact that there are 8 of them, packaged in one of the toughest tough boxes that the company has ever made, should make a recipe for a pricey piece of hardware. But it's no pricier than most of the other sets on this list.


Added grip points
Increased arc swing range
Full chrome polish
Storage box is a bit big for what's being held inside
7. Folding Hex Key Set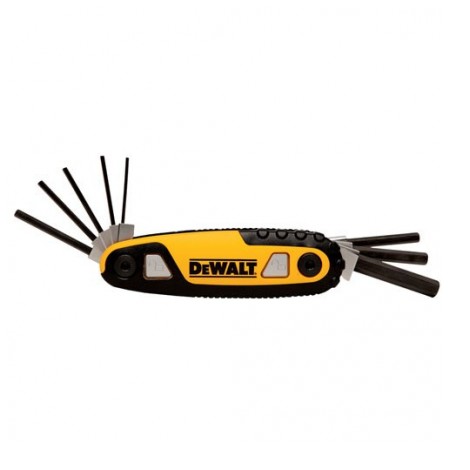 Coming in at #7, we have the Dewalt Folding Hex Key Set. This isn't so much a set of keys in the traditional sense, but rather a single mechanism that holds a whole bunch of different hex keys. Hex keys or Allen wrenches if you're feeling more southern, are used primarily to screw in bolts that have a hexagonal shape in the center.

Expand to see more
Knows what you want
On average, there are really only 8 sizes of
Allen wrenches
that people actually use, and manufacturers make screws for. The other sizes are very rarely ever used, so this set doesn't even bother. This set of hex keys uses the 8 most commonly used sizes for hex keys out there, ensuring that you're getting everything you need out of it.
Push-button locking feature
The design of this set may leave you skeptical, since the idea of the Allen wrenches flipping out may seem like a good idea until you consider the fact that this means there's almost nothing keeping them from squirming around while you're trying to turn them. Almost nothing, that is, except for the push button lock feature that is guaranteed to keep the hex keys in place at three different angles, either 90, 135, or 180 degrees.
Cost and Value
The best part about this item is its price. This is one of the best deals we have on the entire list, giving you a set of excellent hex keys for basically nothing.
Knows what kind of Allen wrenches you want
Push-button locking feature
Cheap
Might be a bit bulky for some people's taste
8. Fencing Pliers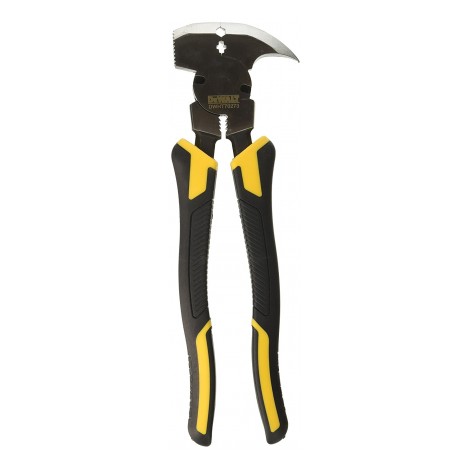 Kicking off our final three entries, we have the Dewalt Fencing
Pliers
at #8. No, these aren't meant to go toe to toe with professional fencers and their foils, though if you want to give that a whirl, you won't find us trying to stop you. But anyway, a fencing plier is, as the name implies, a pair of pliers meant for only one thing: making fences. Specifically wire fences. Now, let's see how they pull that off.
Expand to see more
Three tools in one

The best part of a pair of fencing pliers is that they basically combine three different tools into one being flawless. It's at the same time a claw hammer, a pair of normal pliers, as well as a pair of heavy-duty scissors that make quick work of whatever job you're applying it to.

Excellent handle

This handle is specially modified and crafts to be as comfortable to hold as possible. Which is definitely a good thing when you consider how tedious building a wire fence from scratch it. Most of that wire is twisted by hand around the poles, even if you have these with you. So, this fencing plier coming with a well-designed handle is definitely a plus in our book.

Cost and Value

Since it's only one item this time around, you should expect it to be rather cheap. Though not quite as cheap as some may prefer, it's still very affordable considering what we've had to deal with thus far.


Three tools in one
Excellent handle
Very affordable
Not as cheap as some would like
9. Drive Socket Set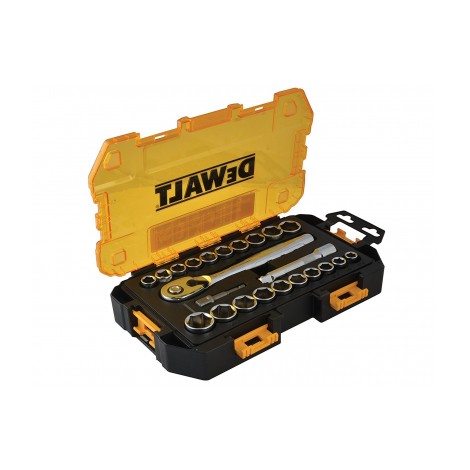 In our second to final entry, we have the Dewalt Drive Socket Set at #9. There's nothing like a good ratchet, is there? But with a ratchet, there must also be drive sockets, as they are the other half of this
tool
, after all. So, with that said, you may as well get as many of these sockets as possible. That's where this set of drive sockets comes in.
Expand to see more
Hard stamped markings

When you're using a ratchet, you need to keep turning back and forth to get the screw in, and sometimes it really just doesn't want to go in. This is where you have to hold down hard on your ratchet and turn like your life depends on it. And fortunately, with these ratchets, you won't be facing any resistance. Quite the opposite in fact, as these ratchets are equipped with hard stamped markings that help your grip during those stressful moments.

Polished chrome finish

Just because your tools are going to get covered in grease doesn't mean they can't still look good, right? That's why these have a polished chrome finish that is great at keeping grime and grease off of the surface. Chrome is also great at keeping rust at bay for even longer.

Cost and Value

Considering the amount of sockets that this set gives you, 25 in total, along with the ratchet and accessory bits, the amount you're charged for this seems downright reasonable by comparison. It isn't cheap, mind you, but it's nowhere near expensive either.


Hard stamped markings
Polished chrome finish
Great deal
The box can give you some trouble
10. Rip Claw Hammer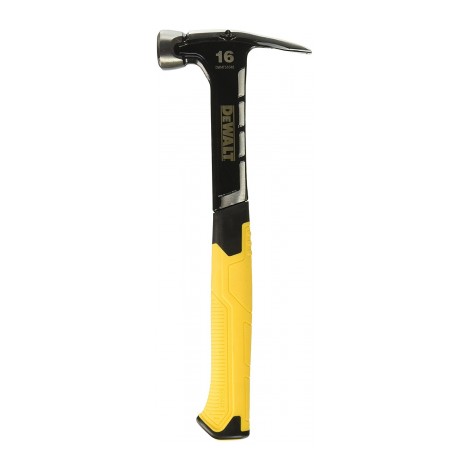 For our final entry, we have the Dewalt Rip Claw Hammer at #10. Every list about hand tools needs the classic beating stick somewhere on there, and we can't think of anything better to end this list on than this excellent piece of equipment. This claw hammer will serve you well, now let's find out why.

Expand to see more
Comfortable handle

When it comes to hammers, the quality of a handle is one of the most important things you need to consider. The kickback of a hammer can feel like a donkey bucked in the palm of your hand depending on the circumstances otherwise. Which is why this hammer comes with a brilliantly soft rubber handle that diverts all impacts away from directly affecting the palm of your hand. Meaning you can do more for longer periods of time.

Accessibility

We don't mean accessibility in terms of how many people can figure out how to use it. It's a claw hammer, not knowing immediately how it works should be grounds for deep concern. But instead, we mean accessibility in terms of what it can or cannot reach. This hammer is compact enough and flexible enough to fit into even the tightest spaces.

Cost and Value

When it comes to Dewalt, you often pay more than usual, yes, but it's always in pursuit of greater quality. And considering that this is about as high quality as a hammer can get, we honestly believe that its slightly higher than average price is completely and totally worth it.


Comfortable handle
Accessibility
A very good deal for such a high-quality hammer
Head can sometimes fall apart
While Dewalt may be better known for power tools, that doesn't mean that they can't do other stuff just as well, if not better. And while their hand tools definitely do not inhabit the better part, they are certainly still worthy of your time and attention. Like all Dewalt products, they may be a bit on the pricey end, with some of them way past that. But that's only because they put so much effort into being the best they can possibly be with whatever they try to make. Whether it's power tools, working gear, or yes, even simple hand tools, there is always the same amount of love and attention to detail put into every single tool. We can say with all certainty that every single entry on this list upholds the brand of Dewalt brilliantly, bringing you top-notch quality for fairly affordable, if a bit higher than average prices. If you want a high-quality hand tool, if you've tried the rest, and now will not settle for anything less than the best, then you need some Dewalt in your life. Your work will be all the better for the trouble.
Criteria Used in Choosing the Best Dewalt Hand Tools
This was a tough list of criteria to put together. Because it's such a broad topic as hand tools in general, we, of course, couldn't dig into the nitty-gritty of the specifications of the product in order to search for criteria for evaluation. Instead we had to go broader for our criteria, but in all honesty, we're pretty proud of the list we came up with. With that said, here is the list of criteria that we ended up with.
Durability
It stands to reason that one of the most important criteria for this list would be how durable they were. It would, after all, rather suck if, right after buying that brand new claw hammer for $32, the thing fell apart on you right there in the middle of the parking lot. Thankfully, this was not a hard criterion for us to judge. If you can say nothing else about Dewalt, you can always say that their products are durable and always last a very long time. This is mostly due to the materials they use to make it being of top-notch quality.
Grip comfort
What is your biggest hurdle to cross when using any kind of tool? Fatigue, above all else, your biggest enemy will always be fatigue. This has to do with a lot of different factors, but chief among them is the kickback from using the tool, and how much comfort the tool itself is giving you. Grip comfort is one of the most vital criteria for a hand tool to pass. Because with a power tool, the tool is doing all of the work, and the chief criteria there is you being able to deal with the weight of the tool for long periods of time. But with a hand tool, the responsibility is on you to work the tool, so you need to have some kind of comfort when using it. This is another area that most Dewalt hand tools had down to a science. When we assembled this list, we chose to look for the hand tools that were the comfiest of the bunch and made using them feel like a breeze. This was especially important for the hammers and pliers on this list, due to just the sheer amount of physical force you have to exert in order to use them effectively.
Set quality
You may have noticed, though we have been rather subtle about this, we know, but there are quite a lot of sets on this list. There's not really a reason for this beyond that we thought it was just a better idea for a list like this, and we felt it was more fun to talk about. But with that said, this introduced its own criteria for this list: the quality of the set itself. This boiled down into a few things, but chief among them was quality of the items contained in the set itself. Because it wouldn't be much of a set if the items inside were made of balsa wood and Styrofoam. This also included any innovations the items within the set, such as better additions to the grip, how well the tools grabbed onto the screws or bolts they're meant to interact with, and how well the items were contained.
Longevity
The longevity of any hand tool is important, especially if you're buying one of these ultra-expensive sets. This was, once again, not a topic that took much critical thinking, since, as Dewalt is excellent at making their tools durable, they're also great at making sure they last a long time. But since we've already covered durability, instead we'll focus on a different topic: weather resistance.
Weather resistance is one of the most vital deciding factors in the longevity of a tool. Especially if you work construction for a living, the elements are going to be your worst nightmare out there in the field if you don't get a tool that plans accordingly. This all comes down to the stuff the tool has been coated in. Whether it's the paint or something over both the tool and the paint, it's vital that a tool has some kind of countermeasure against the elements. That, more than anything else, will decide its longevity.
Price
For our final criteria, we looked at the price of each item. We couldn't judge by the price itself, as prices tend to fluctuate wildly when you have a topic this broad. Instead, we judged by how well each entry justified the price it gave you. What it gave you in return for the large price tag it was putting up. Fortunately, this is something we've all come to expect from Dewalt, and it's something they've grown very accustomed to dealing with. The fact is, Dewalt knows how expensive their asking prices are, no one knows better than he or she do. So, they almost always make sure to sweeten the pot with great deals and cool extras.
FAQ
Frequently Asked Questions
For our final segment, we're going to be looking at some frequently asked questions about hand tools. This can seem rather odd to some since by all accounts a hand tool is a pretty straightforward device. Use tool, the job gets done, move on, etc. However, despite this, there are some questions and concerns worth addressing. Which is exactly what we're going to do with this list here. With that said, here are the most vital questions we could find about hand tools and the answers thereof.
Q: So why did you fill this list with so many toolsets and so few individual items?
A: There's not really any special reason, to be perfectly honest. If we had to put a number on it, we'd say it was because sets of tools are almost always more interesting to talk about and break down than individual tools. They're also much more interesting to put into a ranked list form. A power tool has different mechanisms and so forth that differentiate it from other items like it, while a hand tool is a pretty much apex. It is very little you can do to improve upon it since these are some of the oldest and most ubiquitous inventions on the planet.
Q: What exactly separates simple power tools like handheld drills and saws, from the hand tools seen here? I mean, aren't they all hand tools?
A: That is a very good question and one that deserves its own article to dive into. But in truth, the reasons are thus: power tools are powered by something other than you. Power tools, handheld or otherwise, deserve their own list all to themselves. Meanwhile, hand tools deserve their own list, hence why we're all here in the first place.
Q: What are some other ways to judge the quality of a toolset?
A: A lot more than you think, actually, but for the sake of brevity, we'll only focus on a few. With that said, the most important are:
Set quality: If you're buying a set, you're buying it for the tools inside. So, the tools need to be of top-notch quality. Otherwise, you have wasted your money.
Carrier quality: This refers to the quality in which the tools are carried. The most common means is to put the set in some kind of toolbox, though there are some that just send the tools to you wrapped with a flimsy rubber band (but we don't talk about those). If the tools are of high quality, then the toolbox better is of equally high quality.
Set quantity: The importance of this all depends on the kind of tools you're talking about for these sets. If it's a set of wrenches, it isn't as important, for instance, but if it's a set of ratchet sockets, then you'd better believe it's important. With those kinds of tools, you need to have as many sockets as possible just in case you come across a bolt that needs a very specific socket to work it. But sometimes, such as our entry of Allen wrenches, you only need a few specific sizes. People don't really use every single size choice of Allen wrenches out there, after all, so it makes no sense why you would need to have every single one in a single set. There are about 8 different size Allen wrenches that are most often used and built within the mind, so those are the only ones you need.
Sources
Wikipedia, DeWalt 
Lifehacker, How to Take Care of Your Tools
Wikipedia, Hand Tool
Subscribe to our Newsletter