The Best Time of the Day (Or Night) To Travel By Airplane, Car, and Train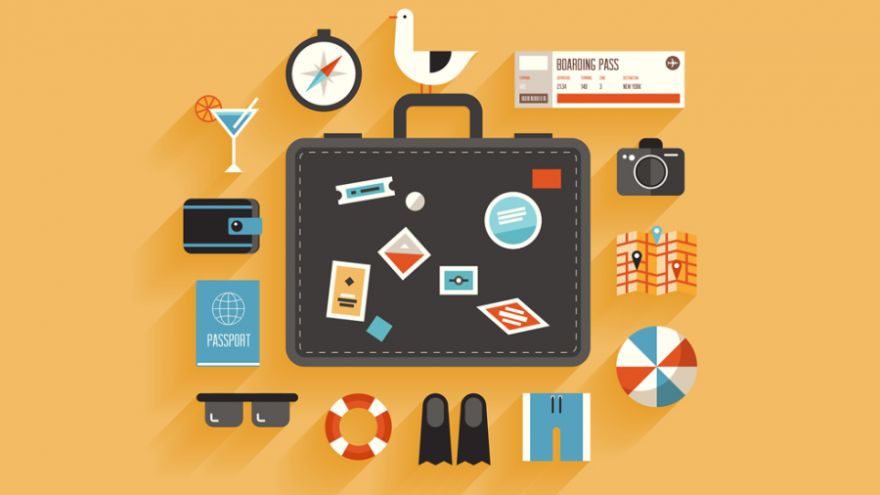 The Best Time of the Day (Or Night) To Travel By Airplane, Car, and Train
drivrzone.com
The morning commute by car or train is something most of us can't avoid. It has become one of the facts of life. Getting to work in the morning, and returning home in the evening is likely to be tiring, stressful, and generally unpleasant. So, when we want to travel for ourselves, on vacation, or to see family and friends how can we plan our journey, so it's as pleasant as possible. Here are some tips on the best times of the day to travel by car, train, or plane.
Traveling by car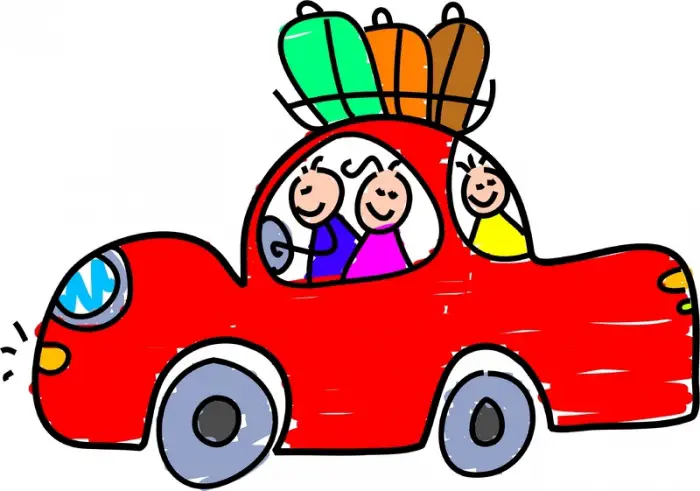 Using your own car for a road trip is often the most convenient way to get from home to your destination. Sometimes the journey itself is the holiday, and if you want it to be a stress-free as possible, it's good to think ahead and drive when the roads are likely to be less crowded.
If you live in a big city, then the start time of your journey is most important. You don't want to be caught up in the commuter chaos that can add hours to your journey time. If you want to be able to cruise through metropolitan areas consider getting up very early and setting off in the middle of the night, say three or four in the morning. Generally, the only traffic around at that time are truckers.
If it's the holiday season, try not leave it until the day before to travel. The earlier you get away, the easier your drive is likely to be.
If you are planning a long journey, then it is wise to check the weather ahead. It may be good to start a little earlier or postpone your departure a couple of hours, so you miss a nasty storm along your route. Bad weather always slows traffic, so make adjustments as you drive.
Think about the time you expect it will take to complete your car journey. What time will you arrive at your destination? If it is a big city, will you have to fight commuter traffic to get to your hotel? It might be wise to stop off and visit some sights on the journey, so you time your arrival when the city traffic is quieter.
If traveling with small children, consider starting off late at night. Then the young ones can sleep through the journey, and you won't be faced with any tantrums. However, if the journey is part of the vacation, and you want to see the sights as you travel, driving at night is not really an option. But, if it is a matter of getting from A to B then night driving with small children is a good option.
Remember to try and be flexible, as however long the journey, unexpected things can happen, and when plans are too fixed any change can only lead to increased frustration.
To help journey planning, Google is adding a new feature to Google Maps, which apart from telling you the best route to your destination, will now give you an idea of the best time to leave. Along with showing you the estimated time the journey will take, Google Maps now has a bar graph showing the relative time it will take should you start half an hour earlier or a few hours later.
Traveling by train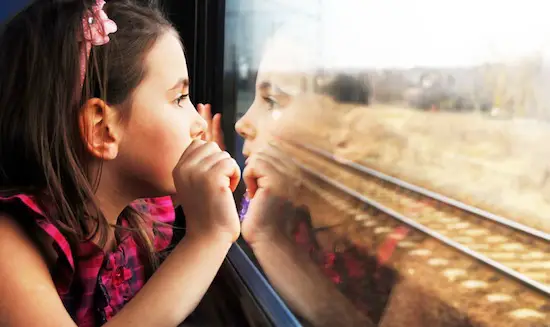 For longer journeys allowing the train to take the strain makes a great deal of sense. You don't have to worry about traffic or the weather, just arrive at the station on time, and get onboard. Most long-distance train journeys are quicker than traveling by car, and some are quicker and more convenient than air travel considering all the waiting around we have to do at airports.
More and more business travelers are rediscovering that travel by train is less hassle, as it allows them more time to work while on the move. That also means the trains are becoming more popular so planning ahead for a journey by train is vital. Yes, trains are a regular means of transport and are ideal for anyone who suddenly decides they need to get from A to B. However, buying a ticket at the station just before your departure is often the most expensive option. The further ahead you can plan your trip, the cheaper your train ticket is likely to be. On some long-distance services, this can be hundreds of dollars.
Why are you traveling? Is it part of a vacation, or do you just have to get to your destination as cheaply and simply as possible? If you're on vacation and hopping from city to city and what to maximize your sightseeing time, consider taking overnight trains. Many of these have sleeping cars or comfy seating that allows you to get some shut-eye during the journey. Overnight travel will mean there is nothing much to see out of the window, but that might be the price you have to pay to get as much time as possible at your destination.
Traveling by plane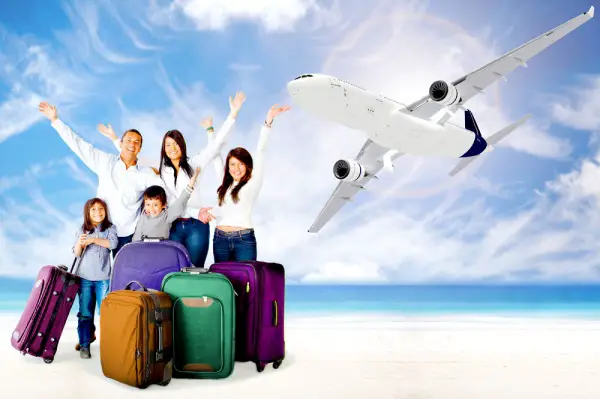 For some journeys traveling by plane is the only option. Travel by air has lost a lot of its glamour, but in return, it has made getting from one city to another so much quicker. However, is there a perfect time of day for you to fly? There is no simple answer to this. However, there are some factors you can consider when booking your next flight, such as when to fly for the cheapest fare, the fewest delays, and the least turbulence.
Delays are probably the most frustrating thing air travelers have to contend with. These can have all manner of causes, such as bad weather or some technical problem. Needless to say, these delays can have a knock-on effect and are known as 'rolling delays' in the airline industry. If you want to reduce the chance of a delay on your flight, try and pick the earliest departure to your destination. If you are traveling from a major airport, the chances are the airplane you will be flying on arrived the previous evening and has been waiting ready for your early morning flight. Leaving later in the day, when planes have already begun moving around could mean a few minutes here, and there could be compounded by delays lasting hours.
For some people, the best time to fly is the cheapest time to fly. Finding the best fare for a particular route can be difficult. Airlines regularly alter their prices depending on the demand. There are lots of price comparison websites available for you to see how much certain flights cost. Generally, flights on weekdays are more expensive, due to higher demand from business passengers. Flying on a Saturday can prove to be cheaper, as would flying either late at night or early in the morning. Overnight flights can be the cheapest of all.
If you are one of those people who are not keen on flying and is worried when things get bumpy in the air, you can try and choose a flight where there is likely to be less turbulence. It's often said that flying early in the day is good for those who have difficultly flying in turbulence. At that time of the day, the ground has not had a chance to warm up and create the mixing of differently heated air which is the cause of planes bouncing around in the sky. However, some experts have suggested that the first flight of the day should be avoided as the airspace has not been explored overnight, and generally, pilots will have no idea how turbulent the atmosphere has become.
Subscribe to our Newsletter