10 Best Newborn & Infant Car Seats Reviewed for Overall Safety
Having a baby is simultaneously the most exciting experience of most people's lives and the most frightening.  After the baby arrives, the frightening aspects begin to take over, at least for the first several months. The first obstacle many new parents face is getting the child home Best Baby Travel Systems with Car Seat Combos Reviewed in their brand new infant car seat.  The problem here is that there are just so many to from, so how do you choose? Well, luckily, all car seats have to be certified before being cleared for sale, so that takes a bit of the pressure off when trying to get a good deal.  That's why we're taking a look at a good selection of some of the most solid pieces available today. Hopefully, This list can help break things down in such a way that the decision becomes at least a little bit easier.
Featured Recommendations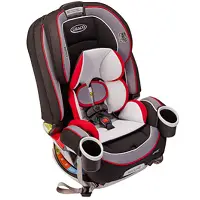 Graco 4Ever 4-in-1

Our rating
10yr use - 4 to 120lbs
Price:

See Here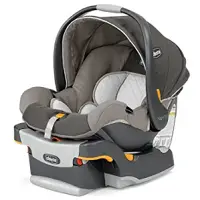 Chicco keyfit infant

Our rating
EPS energy-absorbing foam
Price:

See Here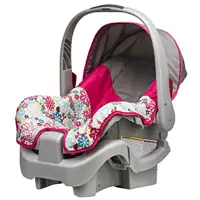 Evenflo Nurture Infant

Our rating
5-point harness
Price:

See Here


Before we get right into looking at the options available for infant car seats, let's get one thing straight.  This could very well be an entire buying guide filled with strict offerings from Graco. Not only have they been making top quality car seats for decades, but they also continue to innovate, with many of their products altering the direction of the entire industry regularly. Since this isn't all about Graco, I've made sure to give them plenty of fair representation while still giving plenty of room for other companies to shine. Sure, a lot of what they do has already been done previously, but these companies just happen to do those things very well.  They also tend to offer more accessible price points, which helps all parents get more than enough bang for their buck.
10 Best Newborn Car Seats
1. Graco 4Ever 4-in-1 Convertible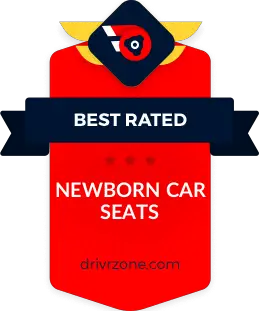 Starting things off with a bang, this, in my opinion, as well as many others', is by far the best convertible car seat on the market right now. Graco is on top of the car seat world, and products like this help showcase why. Not only is this a well made car seat that surpasses numerous safety standards, but it is also incredibly economical. This one seat provides you with up to ten years of use, growing with your child until they reach 120 pounds. Starting as a rear facing seat, it can easily be converted to front facing as your child grows.

Expand to see more
Strength is paramount
Having a reliable car seat that you can depend consistently all comes down to strength and durability. Galco reinforced their seat so that you won't have to worry about whether or not it's going to hold up in a crash. THey make sure that you most precious cargo is well taken care of at all times.

One-handed adjustments
As a parent, having the option to be able to do anything with one hand is a rare, yet thrilling concept. Your children demand the best of you at all times, so allowing you to easily adjust this car seat with one hand was an inspired move by the manufacturers.

Cost and Value
Most car seats are going to be pricey, and convertible seats even more so. What makes this one such an outstanding value is that you pay for it once, yet it acts as two or three seats throughout your child's early years.


4-in-1 seat is the only one you'll need for your child
Easily adjust the height of the harness and headrest with one hand
Two integrated cup holders are within easy reach for the child
Steel reinforced frame ensures stability
Washable car seat cover is easy to remove
Attachment strap has been noted as being too short
Adjustable headrest is known to rattle
2. Chicco KeyFit 30 Infant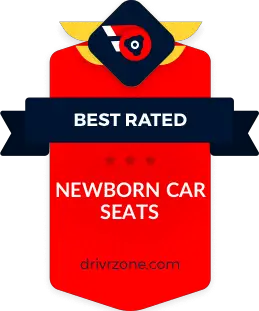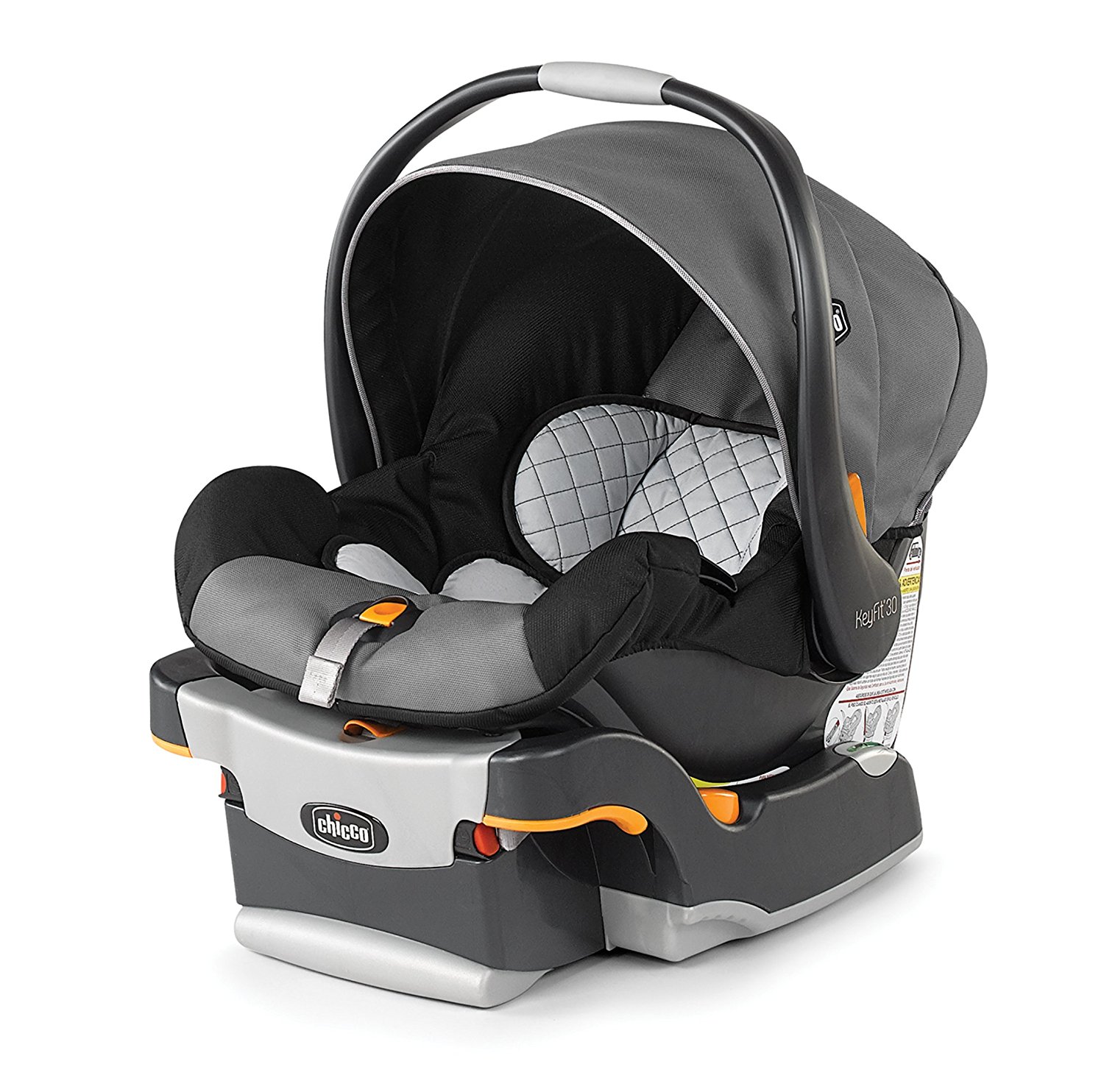 Chicco may not be a name that comes up immediately when thinking of the best brands in car seats, but that is only because the market is so flooded with products from the two or three best known brands, that it becomes hard to stand out. Those who do research into the best car seats, however, quickly come to know and trust the brand. Their seats may be more expensive than others due to their quality though, and this may turn off some consumers, which is unfortunate.

Expand to see more
Setup is simple
Installing this car seat is a matter of a few seconds and a bit of patience, which is nice. Patience becomes a precious commodity as a parent, so it's nice to not have to spend a bunch of time messing around with a seat.

Top-rated quality
How on earth can a car seat hold the distinction of being the top rated car seat on the market out of the seemingly endless sea of available products, and not be among the most popular? THis is a top notch seat that any new parents would be happy to entrust the well-being of their child with.

Cost and Value
If you were to do some research on Chicco car seats, you`d notice that they all tend to be on the higher end of pricing compared to similar products. This isn't a bad thing, necessarily, because they have earned a reputation over the years as one of the top names for car seats.




Currently the top rated car seat in the US

Incredibly easy to install and secure

Fully removable newborn head and body supports

Can accommodate infants up to 30 pounds and thirty inches in length

Two-position handle with comfortable grip
Quite a bit heavier and bulkier than other seats

Sun shade doesn't do a lot to keep out the sun
3. Graco Extend2Fit Convertible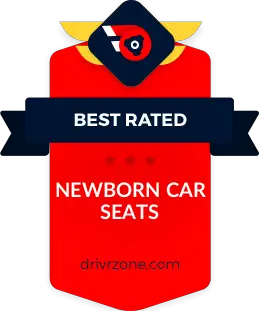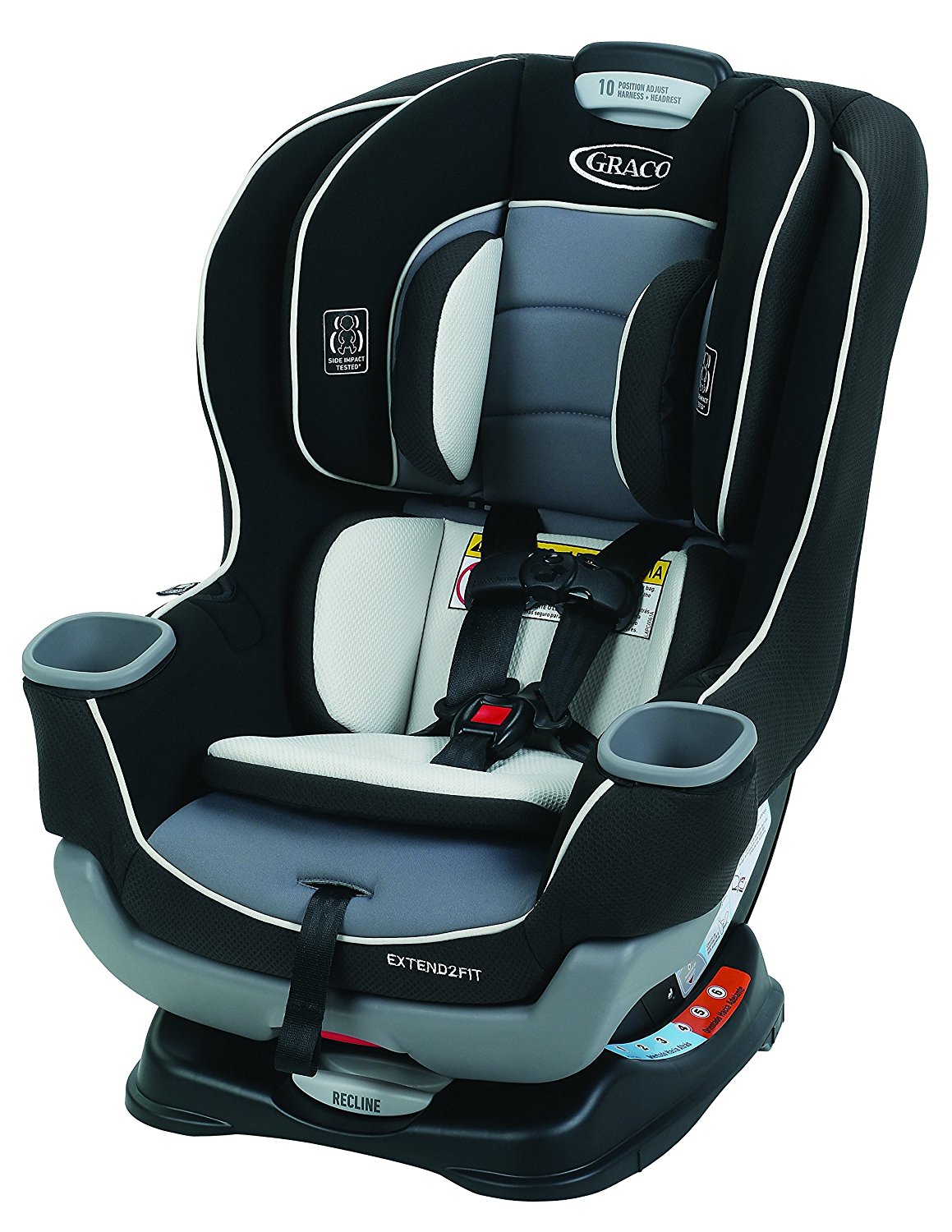 As well-made and well-received that Graco's 4-in-1 car seat is, their bread and butter have got to be this Extend2Fit car seat. This is one that put convertible car seats on the map as a viable option. Convertible car seats eliminate the need to have to invest in other seats, saving you precious time, money, and sanity, and this car seat started it all. That alone makes it one of the best.

Expand to see more
Room to grow
As a child gets older, they tend to become a bit too big for the rear-facing car seats, and until they can move to a front-facing seat, they are forced to travel in discomfort as they get too tall for them. This seat takes care of that by extending an extra five inches, so your child can keep on growing.

Rear-facing for longer
Despite the fact that this seat maxes out at 65 pounds, it does offer a bigger range for rear facing. Rear-facing seats are widely considered to be a lot safer than front face in, so being able to keep your child in that position for longer is great for peace of mind.

Cost and Value
This is a very well-priced car seat, especially where convertible models are concerned. Granted, it doesn't have quite the weight range and versatility of its younger sibling, it still acts as a wonderful entry level car seat that helps lessen the stress of transporting a child.



Good weight range for rear facing options

Up to five extra inches of legroom for rear facing children

Six position recline allows for greater comfort

Easy to read level lets you be sure that the seat is installed correctly

Harness storage slits on side of seat keep straps out of the way
Can be very difficult to take apart to clean

Seat is known to have too much wiggle room when installed
4. Safety 1st Grow and Go 3-in-1 Convertible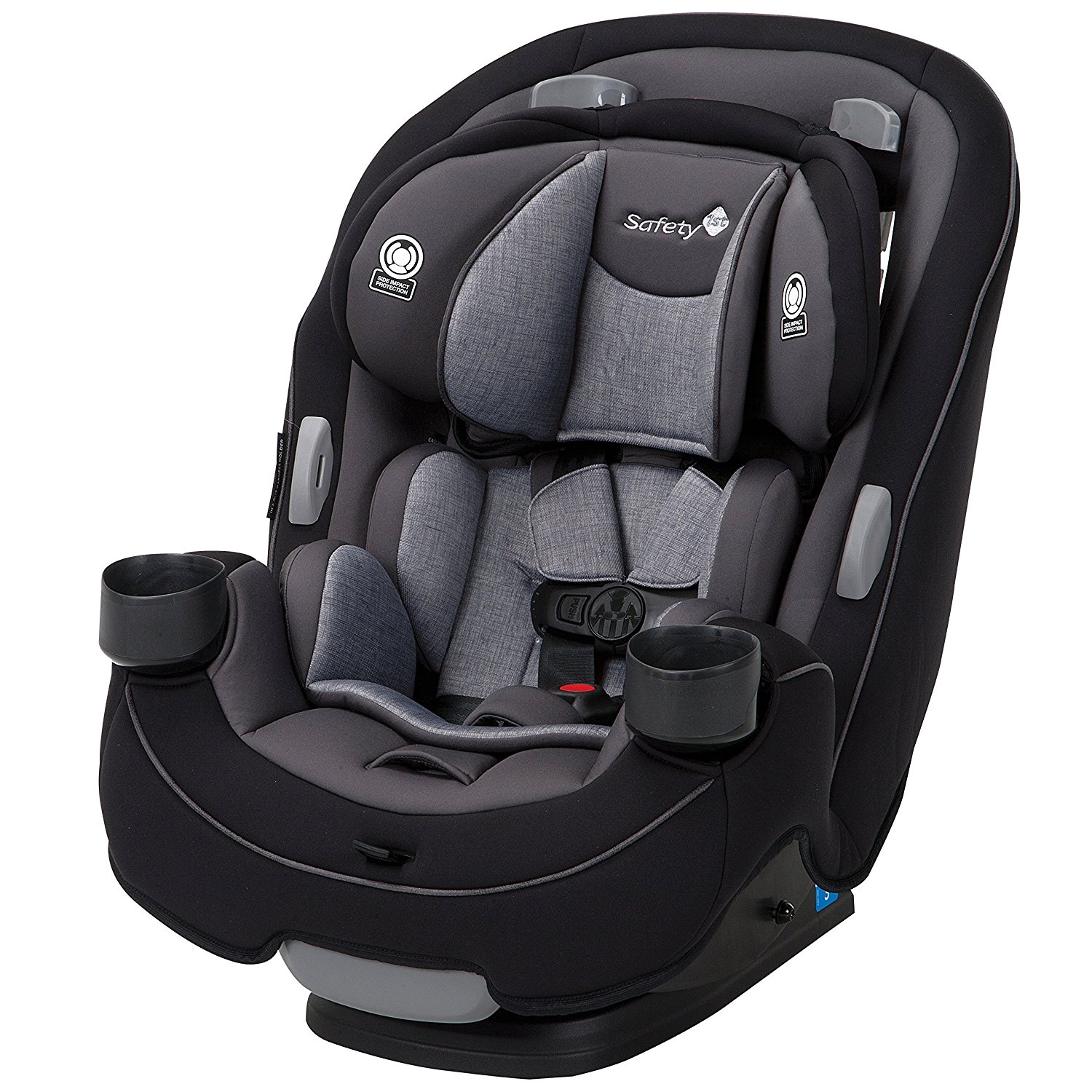 To be completely honest, before doing this buying guide, I wasn't a fan of Safety 1st products. Not for any logical reason, I just assumed that any company that would dare sell their products for so cheap must know something that the consumers don't, and are just trying to rip them off. Boy was I wrong. Having looked more closely at this seat, I quickly realized that it is very well made, and the low price just serves to make it more accessible to the average buyer.

Expand to see more
No hassles to get in to
Have you ever tried to get a kid into a car seat when they're screaming and don't want to go? It's not fun or easy. Once you do get them in, more often than not, they end up sitting on the straps, and that is a huge hassle. This seat has holders for the straps so that instantly becomes a non-issue.

Keep it clean
Kids get messy. There's really no way around that. Safety 1st understands that and took the steps to make the padding and seat cover fully machine washable and dryable. Better yet, they are attached with snaps, so taking them off and putting them back on won't become a wrestling match.

Cost and Value
You won't find a lot of bells and whistles with this seat. Instead, you'll find a reliable, safe, well-made car seat that is going to grow with them and will be priced a lot more affordable than many others of a similar type. If you want safety as well as value, look here.



Washable padding and covers are easy to remove with snaps

Built-in harness holders make getting in and out easy

Has a smaller footprint to take up less room in the vehicle

Holds up extremely well in the event of an accident

Exceptional value for a convertible car seat

High levels of comfort help keep child content during longer rides
Loosening the harness can be a bit of a struggle

Latch takes a lot of effort to adjust
5. Graco SnugRide Click Connect 35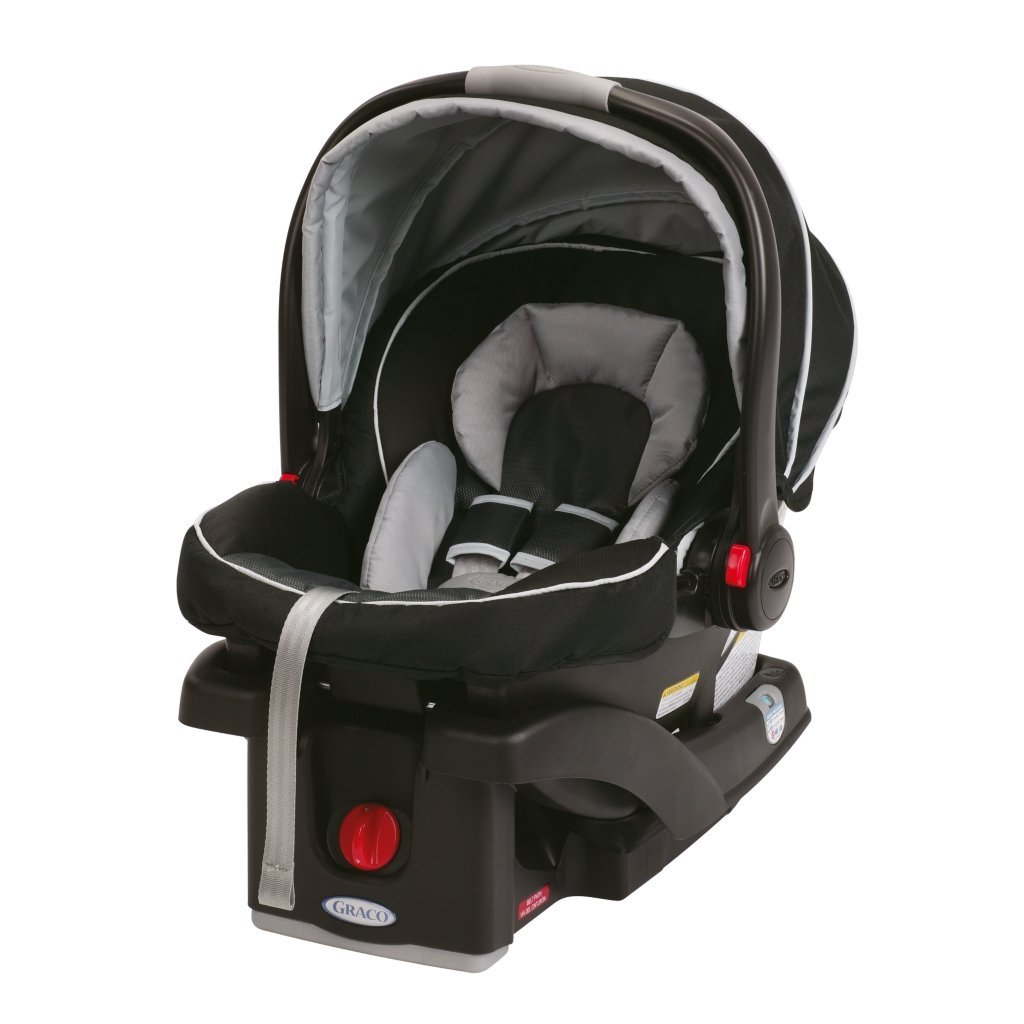 Sadly, this is the final appearance of a Graco product on this list. If I kept just highlighting their products, this wouldn't be a very fair buying guide. That being said, I wanted strong representation for the company here, so I chose one of their more popular infant seats. This is a very lightweight car seat that is very easy to install. Just strap the base to the seat, and then it's just a matter of simply clicking in the seat. Infants tend to sleep a lot, so not having the hassle of getting the seat in keeps them sleeping longer. Hopefully.

Expand to see more
Extra safe
This feature holds true for pretty much all of Graco car seats. They make sure that not only are their seats legally certified by passing all required standards, but they also meet or exceed all of the standards available. They go above and beyond so you can rest easy with the knowledge that your child is safe.

Easy to carry
Car seats can be very bulky and heavy, making them a pain to carry around while transporting your child. It's a side effect of being made to be strong and sturdy. Graco went in a slightly different direction, though, and made their seat very lightweight and portable while maintaining all of the safety and protection you need.

Cost and Value
This seat is pretty much the best of both worlds. For one, it's made by Graco, so you already know that you're getting a great product and a great value. On top of that though, this one breaks the mold and really doesn't cost as much as you'd think. Graco's seats are never too expensive, but this one is especially affordable.



Very lightweight and easy to transport

Harness holds occupant in very securely

Meets or exceeds all US safety standards

Buckle is easy to clean with a damp cloth

Compatible with Graco click connect strollers
Latch tends to catch when removing from the base

Straps are adjusted at the back of the seat, being very inconvenient
6. Maxi-Cosi Pria 70 Convertible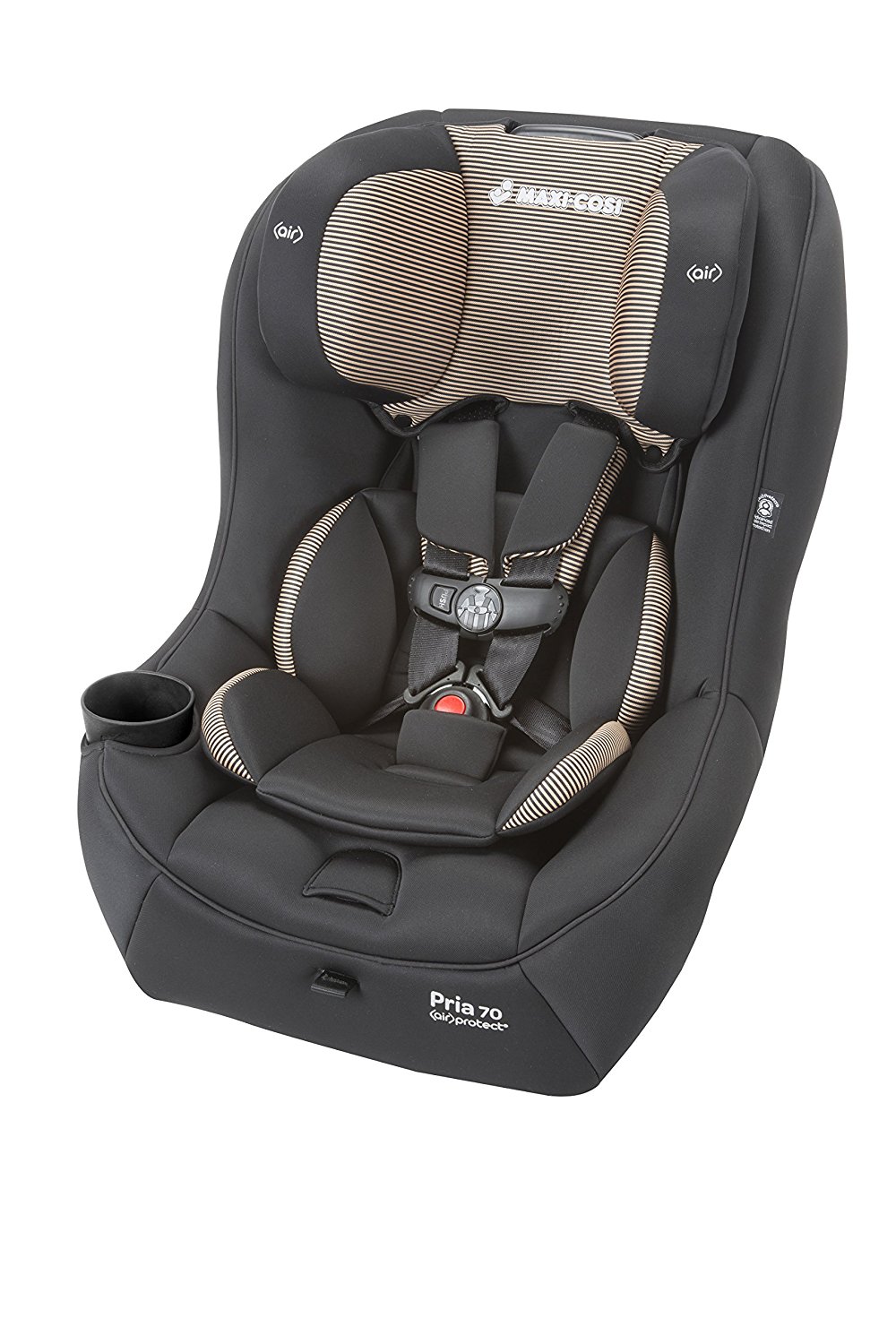 In the interest of providing as much variety as possible, this time I've included a higher end offering that doesn't get as much exposure as those from the bigger companies. That's not to say that this selection from Maxi-Cosi isn't worth looking at. On the contrary. This one has all of the safety features you'd expect, along with the added bonus of being very appealing to the eye. You'll pay a bit more, but it's totally worth it.

Expand to see more
Very breathable
Not only is the seat cover designed to be removed for easy cleaning, but while it's on and in use, it's breathable enough to both keep the child dry as well as prevent any odors from spills pr perspiration.

Holds up well to impact
All car seats are designed to withstand impact and prevent injury, but this is the first one I've seen actively promote their methods for doing that task. This seat absorbs any energy created from an impact and swiftly carries it away from the child, greatly decreasing the likelihood of injury.

Cost and Value
This fancy looking convertible car seat is going to cost around the same price as some Graco offerings, only without the name recognition. That shouldn't deter you from giving this one a chance though. It's by no means inferior, it's just different. Sometimes, different is good.

Designed to provide an exceptional fit for the occupant

Self-wicking fabric draws moisture and odor away from the seat

Air cushion system adds optimal protection for the infant's head and neck

One click latch system

Flextech system transfers energy from impact away from child in multiple directions
Head cushions can be too snug on the baby's skull

Very difficult and time consuming to install
7. Britax Boulevard G4.1 Convertible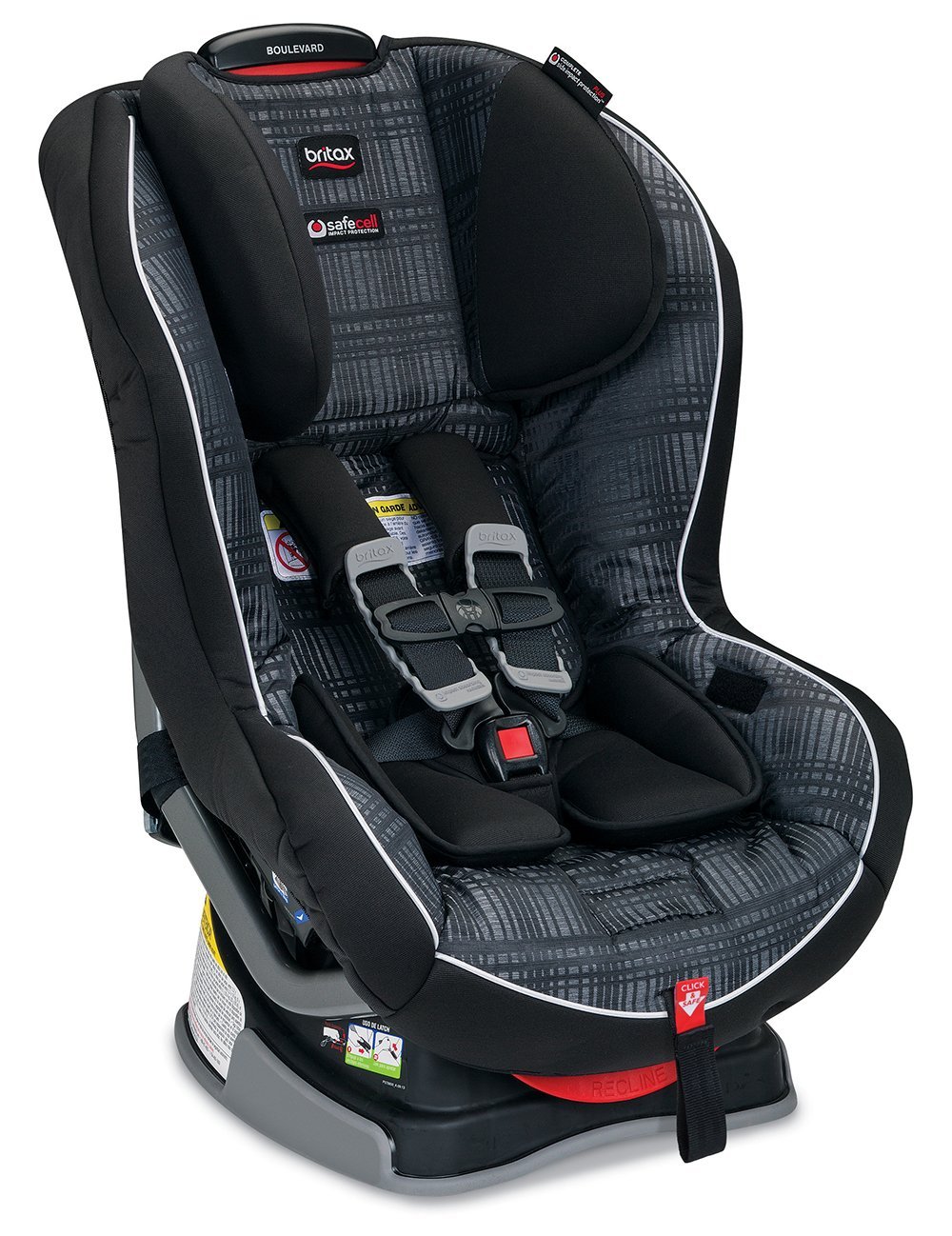 While this list is meant as an infant car seat buying guide, there is a very large number of convertible seats there. There are two simple reasons for that. First, the technology put into the convertible car seat has come a long way, and now they can hold occupants in all age groups as well as any dedicated seat. Secondly, while they tend to cost more up front since they last so much longer than a straight up infant seat, the value to be had is significant. This Britax seat just happens to cover both aspects very well.

Expand to see more
Very impact resistant
The vast majority of car seats are side-impact tested, which is great since it isn't required by law. This Britax seat goes the extra mile of being reinforced with a foam-lined shell, just to be doubly sure that everything is good to go.

Installation options are nice
I can't speak for every car seat out there, but some of them do restrict their installation to the provided latch system. While this appears to be safer, it limits the options for certain vehicles to carry the seats. This one offers the choice of using the existing seat belt and is every bit as secure and sturdy.

Cost and Value
Britax is quickly gaining momentum as a go-to car seat manufacturer, and the competitive pricing they employ on their products goes a long way to helping their cause. These seats fall right around the average for the price, yet their value is far above that.



Two layers of impact protection for added resistance

Ten position harness makes adjustments very easy to accomplish

Roomy enough to be comfortable without being too spacious

Can be safely installed with the car seat belt

Lightweight and portable
Lack of cup holder is an inconvenience

Straps have a tendency to lockup on a regular basis
8. Evenflo Embrace LX Infant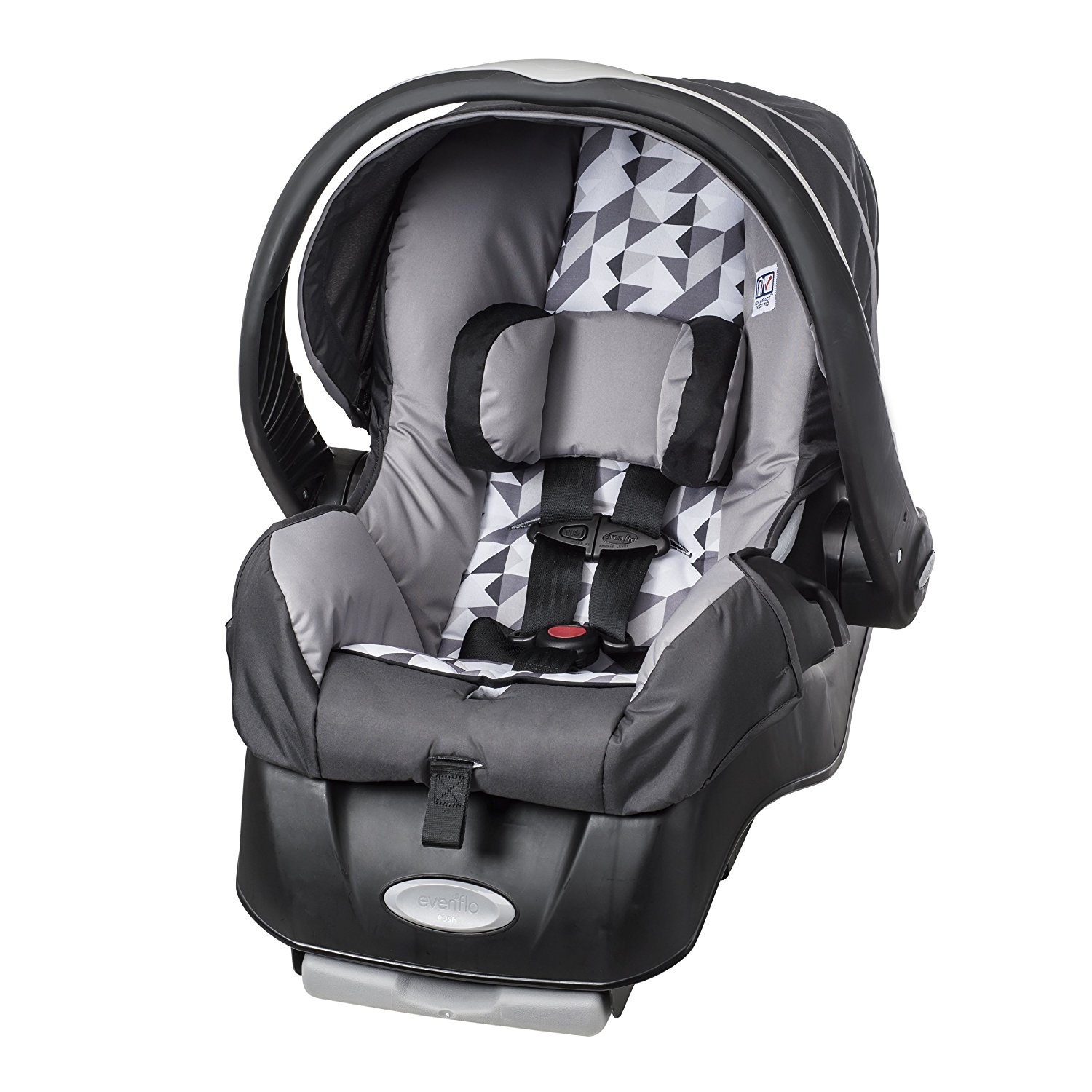 I'm going to dedicate the rest of this buying explicitly to infant car seats since we've covered enough convertible ones for now. For this first one, I'm going with a doozy. If Graco is the Mercedes Benz of car seats, then Evenflo is the BMW. They offer products that are every bit as reliable, and in some cases have more name recognition than Graco. That does come with a bit of a caveat though. With that much popularity comes a price point that rivals some of the pricier items out there. That fact can be overlooked, however, by focusing on the exceptional quality.

Expand to see more
Longer lasting
The reason that this car seat has a longer lifespan than many other infant car seats lies in the tree position shoulder harness, that allows it to adjust to your growing baby while still offering the same security and comfort. This way, you can hold off on upgrading your seat just a bit longer.

Canopied for convenience
Pretty much all car seats come with protective canopies because they are meant to be used to transport your child around from place to place. Unlike this one, however, not all of them are designed to cover a large enough area so as to offer maximum protection from the elements. Evenflo seems to have figured this out to the benefit of children everywhere.

Cost and Value
As stated above, is among the most trusted and preferred car seats out there means that it won't be cheap. They won't undersell their quality and craftsmanship, and at such a high value, why should they? For what they have to offer, it's worth every penny without hesitation.


Significantly lighter with the same level of protection of their competitors

Three shoulder harness positions increase longevity of the seat

Can withstand impact energy levels of twice the national crash test standard

Five different carrying positions for portable convenience

Large canopy blocks out sun, wind, and other elements
Infant's head tends to flop forward too easily

Fabrics used appear cheap and of inferior quality
9. Disney Light 'n Comfy Luxe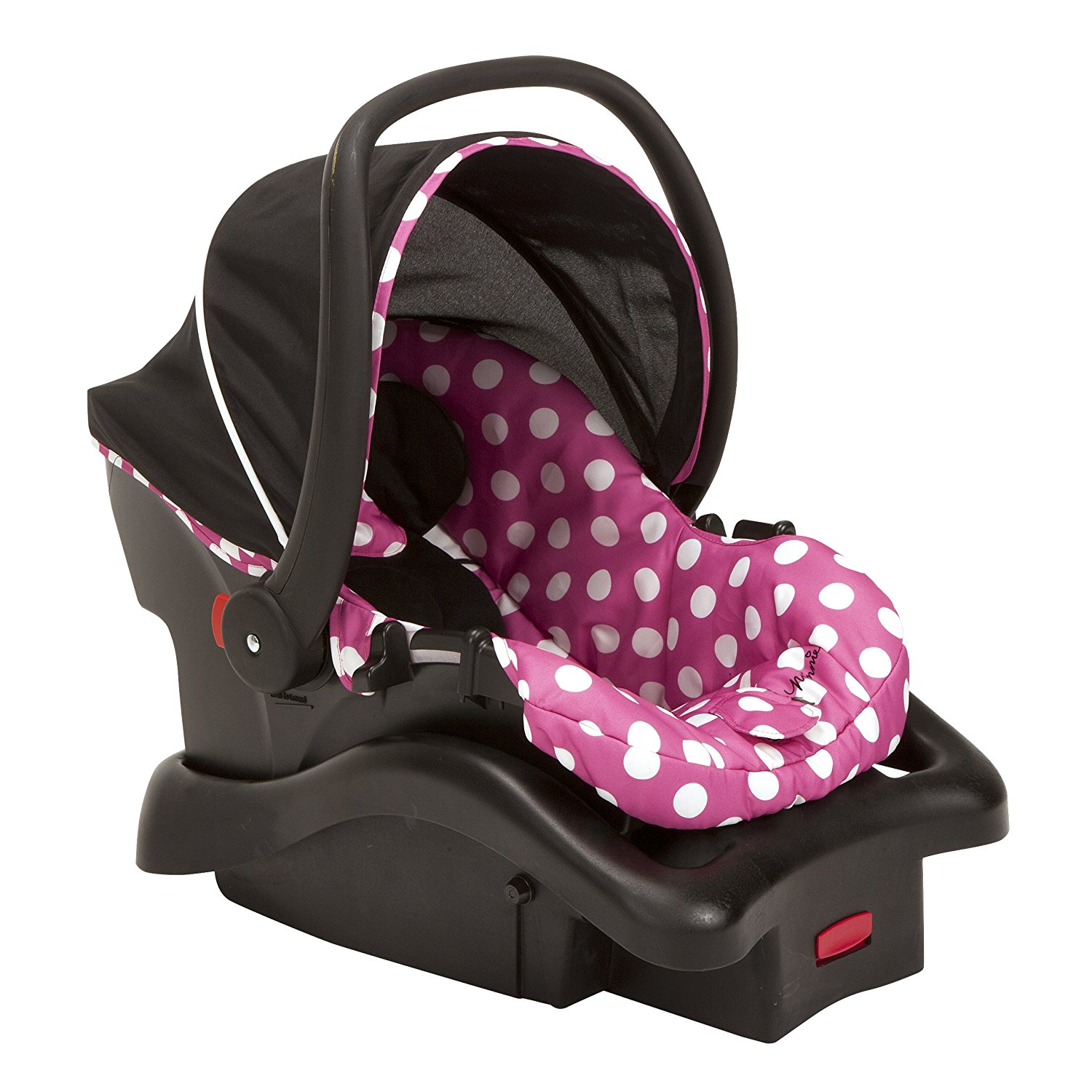 Honestly, I'm not a very big fan of this one. Don't get me wrong, it's going to protect your child as well as any other one in this guide. It's a novelty, here mainly because of its reasonable price point and large level of appeal to certain demographics. Face it, people love Disney, and some of them are going to buy this seat for that exact reason. Also, to be fair, it is a pretty cute seat for any newborn or infant.

Expand to see more
Clean and simple
Outside of the Disney inspired print and colors, there isn't really all that much to this car seat. That's not a bad thing though, as it lends a very clean minimal look that is always in style.

Very Disney look to it
I've met a few people who are huge Disney fans, and they, like so many others, would love nothing more than to show off their new bundle of joy in this adorable car seat. Really though, who can blame them?

Cost and Value
Affordability is the reason this seat is making an appearance on this list. It's not going to offer anything unique or innovative. It's main selling point is the brand it's associated with, so if you want a low cost option with a lot of name recognition, then this is the seat for you.



Convenient storage for the latch system keeps it out of the way

Especially cute aesthetic sure to appeal to Disney fans

Very well-padded and comfortable interior

Holds up well under daily use

NIce minimalistic design
Very small weight range limits versatility

It feels like the materials used are not of the best quality
10. Evenflo Nurture Infant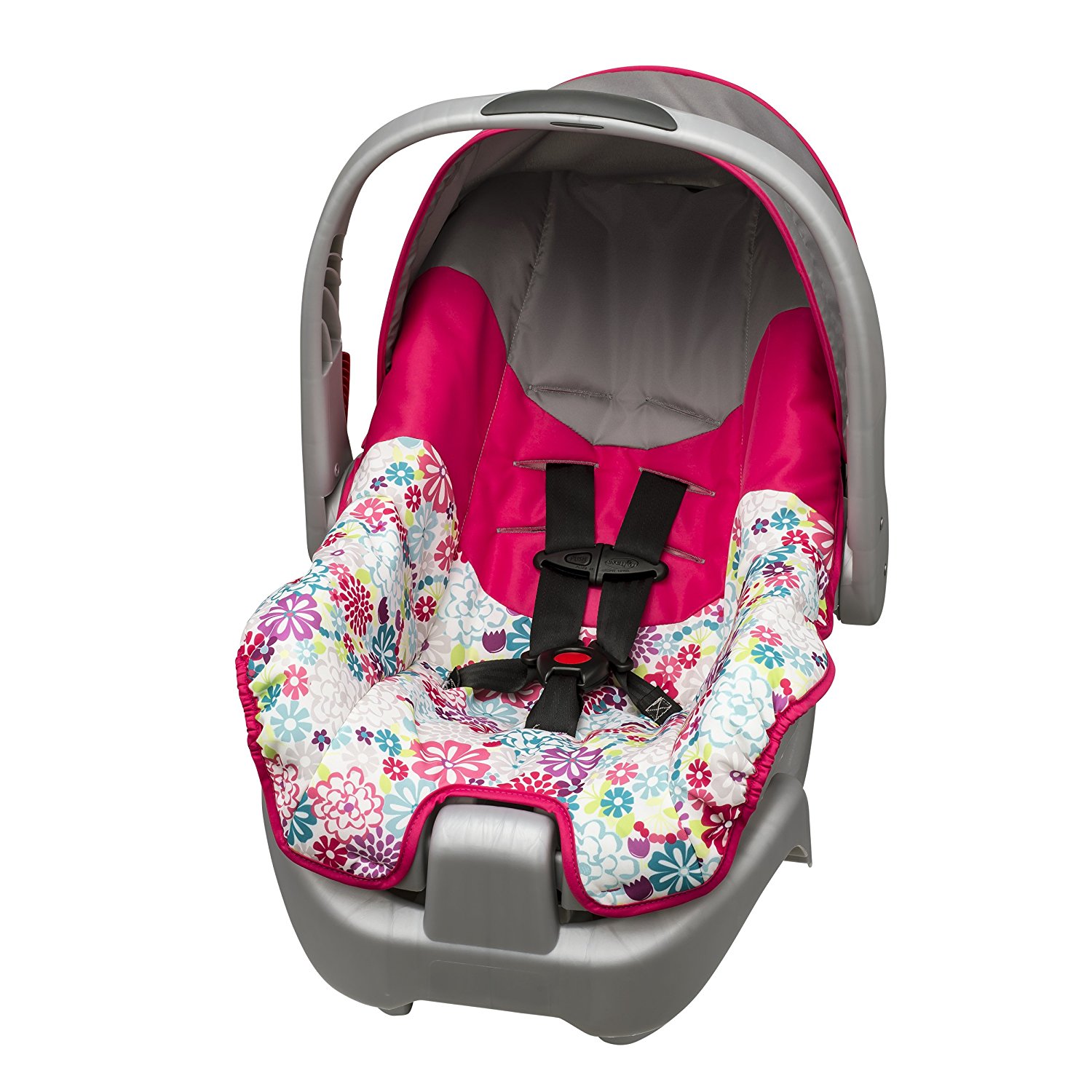 The second Evenflo offering on this list is the perfect selection to end off on. Another infant car seat, this one is simpler and is meant for a single purpose: To keep your baby safe. It does its job exceedingly well, and the low price makes it an ideal entry-level car seat. Car seats are expensive, and providing the market with an affordable high end option means everyone can give their children the quality they deserve.

Expand to see more
It's the little things
Often, when a company offers a low priced alternative to their more expensive offerings, they tend to skimp out on some of the features in order to save money and justify a lower price. Evenflo doesn't see it that way, and their attention to detail is evident on every inch of this seat.

Sturdy handle
The designers at Evenflo put a lot of work and effort into this seat's handle. It makes sense because the handle is the only thing keeping the seat from crashing to the ground. That being said, it's very sturdy and comfortable at the same time.

Cost and Value
This car seat is Evenflo's value-priced option, but they definitely didn't skimp out on the amenities. Cheaper should never mean lesser quality, and the manufacturers agree. One of the lowest priced seats on the market also happens to be from one of the best companies.


Well made ergonomic handle makes carrying the seat a breeze

The seat can be installed without a base using the vehicle's seat belts

Foam liner absorbs the energy from impact, increasing safety and comfort

Incredible value for first-time parents,or those on a budget

As well built and sturdy as any of the more expensive seats
Tends to leave the infant's head at an awkward angle

Makes a lot of noise when trying to remove it from the base
Criteria Used in Evaluation
Of the Best Newborn & Infant Car Seats in 2018
Price
Price is going to vary wildly when it comes to infant car seats, and that can be for several reasons.  From the brand name,  styles, to features, all of these are going to make an impact on your wallet in one way or another.
Which brand you choose to with is typically going to affect the price the most.  A lot of that is due to the market being flooded with seats from only a few companies.  While there are dozens of different makers all bringing something different to the table, only two or three brands ever get any attention.  Graco and Evenflo are always going to be the names you notice first, usually followed by Safety 1st, and then possibly Eddie Bauer. Should you choose to go with one of the big two, you'll be getting unparalleled quality, but because of the name recognition, it's probably going to cost a lot more than some of the other seats out there.  That's the main problem. These companies each have so many products on the market that it becomes very difficult to even notice other brands, therefore limiting your options when it comes to saving a few dollars.
Next is the type of seat you choose.  Whether you go with an infant seat, or a convertible, the one you choose will determine how much you'll pay, even before you look at brand names.  Convertible seats are going to be more expensive, sometimes significantly so, but you also get a lot more in the long run. Your upfront costs can run into the several hundreds of dollars range, but keep in mind that you'll be using it exclusively, often for as long as your child requires a seat.  Infant seats are dedicated specifically for infants and are going to cost you a lot less money. However, they will need to be replaced, usually before the child's second or third birthday.
Finally, the aspect that makes the least amount of difference is the features that the seat has.  None of these are going to have any effect on the performance or safety of the seat, and are purely for convenience or cosmetic appeal.  This can come in the form of softer materials, integrated cup holders, or some other often superfluous ass-on. The only feature that should be given any real consideration when it comes to price concerns how the seat is installed into the vehicle.  All seats have a latch system to attach them securely, but some give the option to forgo the latch and use the vehicle's seat belts for installation. This is a useful feature depending on the type of vehicle or seat that the car seat is being attached to.
Before you make your final decision though, always remember that the main feature of car seats, no matter how expensive they may be, is not going to change at all.  Each of them has to pass the same level of certification before being legally cleared for sale. So if you can do without fancy brands or add-ons, the cheaper seats are going to perform exactly as well as those that cost hundreds of dollars.
Brand
I touched a little bit earlier on the two major brands that tend to dominate the car seat market, but there is a lot more that can be said.  However, to make buying your next car seat as painless as possible, let's assume that there are four main brands. Not to knock any of the other manufacturers, but the four that we'll be taking a deeper look at should cover all of the basics and then some.  These brands are Graco, Evenflo, Safety 1st, and Britax.
Let's start with Graco since chances are pretty good that it's the first name you'll see in your search for the perfect seat.  Graco has been making high-quality car seats for decades, and all of their experience expertise has helped propel them to the top of the industry.  They are one of those companies whose every product is scrutinized for its unmatched design, and as such, they are often at the forefront of innovation when it comes to car seats.  Like most of the brands on here, they have offerings across the board but have most recently come to be known for their convertible car seats, and currently offer two of the best available, the Extend2Fit, and their newest, the Graco Forever 4-in-1 convertible seat.
The next one, Evenflo, is a brand that has managed to equal, and sometimes beat, Graco at their own game.  They are one of the rare cars seat makers that choose to do their own thing as opposed to just mimicking what's already been done.  They have come to be known for leaving their innovative mark, and have one ace up their sleeve compared to their main competitor.  The cost of their car seats is often close to the average, as opposed to being near the top of the pile.
Safety 1st has managed to make a name for themselves for one key reason; their products are often among the most affordable. They manage to provide a critical balance to the crowded car seat scene, giving those with a more modest budget a better quality option.  One issue that has plagued Safety 1st is the fact that they are willing to sacrifice features and sometimes quality to achieve a low priced alternative to the leading brands. Still, they'll have passed the same standards, so for those who are strictly looking for a car seat that is about performance first, this brand is generally regarded as the go to.
Car seats are one product that benefits from constant innovation, and sometimes that can be difficult to achieve when the old guard has set the bar for so long.  That is precisely why I've included Britax in the conversation. They are a newer brand that has been consistently finding themselves near the top, right there with the Graco and Evenflo juggernauts.  Their mix of high-end materials and eye-pleasing aesthetics are winning them supporters at every turn, and they have started constantly grabbing a larger piece of the market share from the big two. They are another brand that does their own thing, and instead of opting for tried and true harnesses and latch systems, they have developed their own that offer convenience and dependability.  It's for all of these reasons, and more, that newer upstarts are beginning to look to them for inspiration, and that can only help make car seats even safer.
Terminology
Convertible:  A convertible car seat is one that can be used from the newborn stage until the child can comfortably fit a regular sized seat belt with having to switch to different seats.  Convertible car seats start as rear facing for newborns and infants up to a certain weight and height, then convert to a front-facing seat up to different limits, and finally become a booster seat for older children.
Crash tested: This refers to the series of tests that car eats manufacturers subject their seats to to ensure that they maintain their integrity during an accident so that the occupant is kept safe.  By law, all car seats must pass front and rear impact testing, though regulatory agencies are working at implementing mandatory side impact ratings as well. Most brands already institute some form of optional side-impact testing for their seats.
Travel System: A travel system is a combination of a car seat that is designed to fit with a specific type of stroller.  Usually, these pieces are sold together as a set, though some companies allow all of their seats and strollers to be interchangeable.  Another option is a converter that allows the use of almost any seat with a stroller of a differing model or brand.
Car seat: Also referred to as a child safety seat, it is specifically designed to hold a child from birth up to the age of twelve or so, and protects them from injury or death resulting from a car accident.  Most car seats are bought and installed separately by the consumer, but some vehicle manufacturers have integrated them into the vehicle itself.
Car seat base: The base of the car seat is the part that the seat attaches to when placed into the vehicle.  The base is secured to the vehicle by either a LATCH system, or through the use of the vehicle's seatbelts, and remains in the car permanently.  Once the child gets older and switches out of the infant seat, a base is no longer required, and instead, the seat itself becomes permanently affixed to the vehicle.
Infant: A very young child.  This stage is considered to begin at the age of two months, and goes until one year, around which time children typically begin to be much more mobile.  INfants are classified as being in the first stage of life.
Harness: Most common on car seats as a five-point harness, it's a five strap seat belt mounted to the car seat.  This increases safety in the event of an accident by securing the child at multiple points to the seat. There is one point at each shoulder, one at each hip, and the final one is where the harness buckles between the child's legs.  While there may still be some three-point harnesses in use, these are quickly being phased out, and all seats currently being made contain the five-point version.
LATCH system: Lower Anchors and Tethers for Children.  This is required on car seats and most vehicles produced on or after September 1st, 2002.  This is a system in place to make car seat installation easier and more secure.
Side impact tested: An optional standard that is currently not required by law, but Federal Highway Safety boards are taking steps to require this testing.  In addition to front and rear impact testing, which are required, all manufacturers perform these test to determine the effect on a car seat from an impact that originates to the left or right side, or essentially, when the vehicle is T-boned.
Frequently Asked Questions
About Newborn & Infant Car Seats
Q: Do I need to use a car seat for my child?
A: This should go without saying, but children should be in a car seat at all times while riding in a vehicle.  Up until the last few decades, there were no laws regulating the mandatory use if car seats for children. Even after laws were established, they were very lenient and didn't include children past the newborn stage.  What's more, is there initially was no rule stating that children had to start in a rear-facing seat. Unfortunately, it was only after years of research on the effects that car accidents had on the children that experts were able to get a clear understand if what it takes to keep children safe and decrease the possibility of severe injury or death.  While rules do vary by region, it is always a good idea to defer to the recommended weight, height, and age limits.
Q: Should I get an infant seat, or can I use a convertible seat?
A: When convertible car seats first appeared on the scene, most experts dismissed them as little more than a novelty and didn't consider them to b every safe.  As time progressed, so to did the technology, and convertible car seats began gaining a foothold as more people preferred the economic aspects of them. Even so, generally, parents were advised to use a rear-facing infant car seat until their child outgrew it, and then it was okay to switch to a convertible seat for the rest of the time.  Now, though, there are new studies that suggest that technology has caught up to the point that it is a better idea to start with a convertible seat and skip the infant one altogether. The reasoning is that the child has a chance to grow with the convertible seat, and as such, the seat will fit them a lot more efficiently, which in turn means greater safety.
Q: How long does my child need to use a car seat for?
A: Over the past several decades, there has been a lot of controversy regarding how long a child should remain in a car seat for.  Currently, it is strongly recommended that a child stays in a rear-facing car seat for at least the first two years of their lives, and most seats accommodate children up to 50 pounds and thirty inches in height, though go even further than this.  Once the child begins to sit front-facing, experts urge that they remain in a car seat or booster seat until they are large enough to properly fit an adult seat belt. Legally speaking, the regulations run across the board, though generally, the rule is twelve years of age, 120 pounds, and 48 inches in height.
Q: Are all car seats rear-facing?
A: Not all car seats are rear-facing, though all infant and newborn seats will be.  Children who ride rear-facing are considered to be significantly safer and more well-protected in the event of an accident.  This has to do with the child being more stable, as well as the child having nowhere to go during impact. Convertible car seats as well are going to be rear-facing up to a certain weight limit, and then will convert to front-facing for the rest of the time that the child uses the seat.
Q: What happens with the seat after an accident?
A: While there is a chance that regulations differ by region, chances are they all follow the same rule.  Once a car seat is involved in an accident of any kind, it is instantly considered to have been compromised and is no longer certified for use.  This rule applies even if the seat doesn't appear to have sustained any damage. It's almost impossible to be sure what effect the accident has had on the seat, so for the sake of the child, it is always better to err on the side of caution.
Sources