The Most Common Things We Pack but Should Actually Leave Home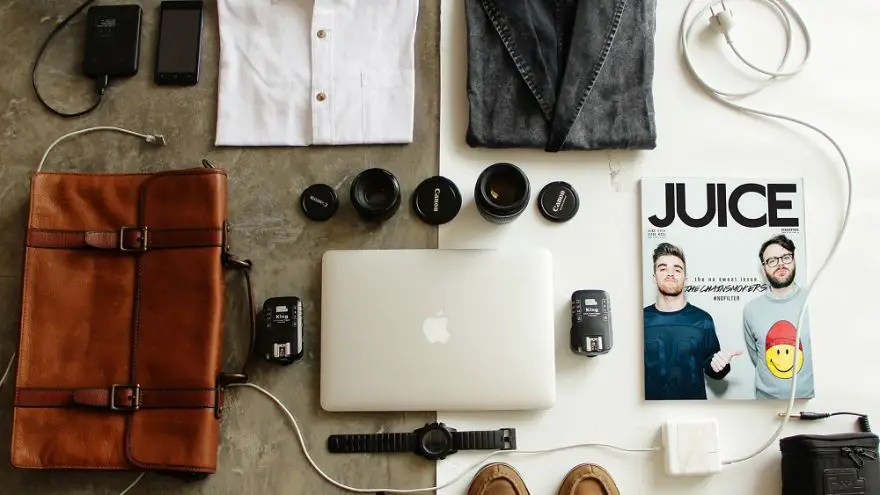 The Most Common Things We Pack but Should Actually Leave Home
drivrzone.com
Packing our luggage before a trip can seem like a dreadful experience for many. What should you pack? What should you leave? What if you fall into an emergency situation? Should you pack for all emergency situations or only the top two or three? What if your luggage goes above the permitted weight and you have to take things out to leave back at the airport? These sure are stressful questions!
Often times we end up packing things that we really don't need. Not everything that you presume to come in handy will come in handy. A lot of the items we pack are simply taking up space and precious space when you consider the fact that travelling entails limited carry on. Keep it simple and avoid packing the following items excessively.
Different Outfits for Each Day

As much as we want to wear something trendy and nice each day of our vacation while travelling, it's unwise and even unrealistic to pack something different to wear for each day. Travelling requires certain levels of adjustments and an acceptance that probably won't be as comfortable as being in the comfort of your own home. For most long trips, travelers can do with three to four tops and three to four bottoms. You can always mix and match these and plan on doing laundry or hand washing what is necessary in between. This will help you not only save space in your luggage but make your carry on lighter and easier to carry. A great tip for traveling light with your wardrobe choices is to choose clothing items that can be versatile and used in many different outfits. For the ladies for example, choose a little black dress that can be dressed both up for a night out or down for a casual office meeting.
Books and Magazines
Carrying one or two books or magazines is fine in order to give you something to do while waiting or even to relax while on your trip. But make sure you don't take up a whole library! Books are often heavy and add up when stacked. Not to mention, electronic items such as your smartphone, Kindle or an iPad offer slim and smarter solutions so as not to take up valuable space. If you aren't comfortable reading on screen, you can always take a limited stock of reading material.
Toiletries
Too often we carry unnecessary amounts of toiletries, forgetting that we will probably have free toiletries available at the hotel we will be staying at. The most common toiletries are soap, shampoo, toothpaste and a toothbrush. But some do provide even more toiletries such as deodorants, shaving creams or sanitary pads for women. It helps to ask the hotel admin or find out beforehand what can be available upon request.
Hair Styling Products
Unless your blow dryer is a mini blow dryer, it really doesn't make sense to carry huge blow dryers, hair irons, or large containers of hair products, as these take up space and weight. Again, most hotel rooms should provide a hair dryer upon request. You can also opt to purchase sprays or small bottles of hair products that do the work, which will not take up much space.
Too Many Devices
Unless you are on a business trip that requires a series of gadgets, it's best not to pack more than your smartphone and at most an iPad or your Kindle for reading. Though it seems like your electronics wouldn't take up too much space in your carry-on baggage, packing too many devices will add up over time. Why take an e-reader and your smartphone when you could download an app onto your phone that acts as an e-reader, helping you save precious baggage space. Not to mention that having too many devices with you on your trip takes away from the time you should be spending enjoying your holiday. You want to spend quality time either on your own or with loved ones while traveling.

Food
It really doesn't make sense to pack food excessively because there is hardly any place on Earth where you will not find food. Bringing a small amount of snack items is fine, but stacking your suitcase with food items is hardly worth it, especially if you intend to try out local food and delicacies. Food exploration should be one of the top things to get done while on any trip.
Towels and Sheets
Unless you intend to go camping, don't bother packing towels and sheets. Hotel rooms should definitely provide sheets and towels. Small towels are something you can consider carrying, big towels are more than likely unnecessary and will take up excessive space.
Shoes
It's best to pack an extra pair or two of shoes, based on the weather and terrain of the place you will be travelling to. However, don't pack too many shoes. Uncomfortable shoes can ruin your trip or worse, leave you with scars and injuries on your feet. Hence, always wear your shoes prior to deciding on which pairs to take with you.
Makeup
More than likely, you don't need every single makeup item you've got stocked up in front of your mirror. Stick to the items that you most likely will use and carry a small or medium sized makeup bag to fit them in one area. This will not only save space but also prevent the possibility of losing different makeup items during the process of taking your makeup out. Stick to the items you can use and go on the run- perhaps a cover-up, eyeliner of your choice, mascara and something for the lips. There are also small makeup kits available in the markets that might save you much time and space. Look into the different options that are available these days. Carrying palettes, different liquids, different shades of color and all sorts of makeup that is in your collection is really not necessary.

Expensive Accessories
Who doesn't want to look good while travelling? But don't make the mistake of carrying several expensive accessories. Don't let the temptations get to you to pack in your most expensive necklace, watch, jewelry, designer wears or other items that fall under non-essentials. If you travel with expensive items on you, you become susceptible to pickpockets and potential thieves. Not to mention, the harrowing possibility of losing your valuables which could possibly ruin your whole trip. Don't risk it, it's definitely not worth it.
When it comes to packing for your trip, remember to keep in simple. In most cases if you happen to forget something while packing, you can always pick up an alternative at a nearby shop while you're on your trip. Remember you booked your vacation to get away and enjoy life, not to stress over what you didn't pack or worry about how you'll fit in everything you did.
Sources
USA Today – 12 Things You Should Never Pack
Travel Fashion Girl – 25 Ways to Mix and Match Outfits Using Just 8 Travel Essentials
NY Times – What Not to Pack