Selling Your Car Privately: 17 Tips to Simplify the Process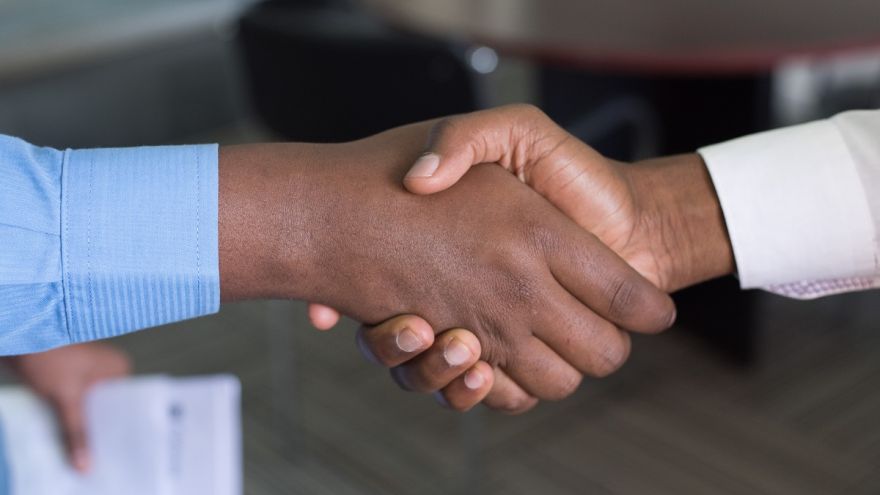 Selling Your Car Privately: 17 Tips to Simplify the Process
drivrzone.com
There's a reason that used car salesmen have a bad reputation. For a living, they are incentivized to part people with their money or their vehicle for less than they have to. This isn't a moral judgment, this is literally part of the job. So stack the average layperson up against a used car salesman, the layperson is usually going to come out behind. If you're trying to sell a car, you should avoid dealerships, and just make a private sale, one car owner to another. It takes a little bit more work on your part, but you will end up with a better deal in the end. Some people are worried about safety issues when selling something of large value to a complete stranger, but if you follow some basic guidelines, you should be able to sell your car privately, safely, and successfully.

Take Care of Any Outstanding Issues
Before you even think about selling a car, you need to have all your ducks in a row with that car. If there are any issues at all, no matter how big or small, you will have to take care of them before you put your car on the market. You may be thinking that selling a car with a major issue without disclosing it might be a way to make a quick buck and avoid dealing with the problem yourself. It won't work; not only will no discerning buyer take a car that has an issue, if you do manage to deceive someone into buying a sub-par car, most states have laws you will be in violation of.
Have the Car Inspected
Sometimes, a prospective buyer will be particularly wary, and request that an inspection be done by their own mechanic. If they insist, then by all means, allow any mechanic at all to look at the car. Regardless of what the buyer does, you want to have the inspection available. It will take a step out of the process at the very least, and many buyers will be more attracted to a seller who already has the vehicle inspected.
Buy the Vehicle's History Report
It should be pretty easy to get the vehicle's history report. There are a number of different websites that offer the service, the most prominent of these probably being Carfax. There will be a fee for the history report, but the fee is worth it; just like the inspection, having a history report available makes buyers more likely to trust you, and saves them the trouble of having to acquire it themselves.

Detail the Car
You've already taken care of any significant problems, true, but you want the car to look as good as it possibly can. That means giving it the works. Whether you take care of detailing the car yourself, or pass it off to professionals to take care of it, you want every inch of that car cleaned, inside and out. You want ever surface polished so that it shines. It should look, if not quite like a new car, at least like a shiny car that's been meticulously cared for. Appearances are important when it comes to selling a car.
Clean it Consistently
Once the car has been detailed, you have to make sure that it stays clean. You might have to use it consistently up until you sell it or not; if you do, make sure you clean the inside of the car every few days. A spot vacuum would be a good investment. If the car is sitting idle until a buyer takes it, make sure you still clean the outside with a hose every couple of weeks.
Take Many Pictures
When selling a car online, you have to give buyers the clearest image of it possible. That means taking as many pictures as possible, from every angle you can think of. Take pictures from the front seat, pictures of the trunk (open and closed), and pictures of the whole car from each point of the compass. Several dozen shouldn't be too many pictures; even if your buyers don't scroll through all of them, you've made them available for anyone who wants to see as much of the merchandise as possible.
Set a Good Price
Utilize Kelley Blue Book to determine the base price for a car like yours, but don't stick to that price specifically. Find out what dealerships are offering the car for, especially dealerships around you. The demands of the market mean that you can sell a car for more in a region where that car is more popular, so see if your car is in high demand.

Advertise Everywhere
Your tool as a private seller is the internet. You can reach buyers through so many different websites: Craigslist, Facebook, personal pages, local ads, eBay, and so on. Look for every place you can find that allows you to advertise; the more places you put out ads, the more potential buyers you'll have.
Make a New Email Address
You don't want to put your own personal email out there with the ad; for one, you might get people messaging you long after you've sold the car, and two, it's just generally not a good idea to put your own website out on advertisements. It's easy and entirely free to set up a new email address, so there's no reason not to do so. Make sure that you check that email meticulously, though.
Be Accessible
Using a different email address is no excuse to miss messages about your car. You have to make sure you check the email consistently, because if you don't respond fast enough, buyers will lose interest quickly.
Find a Public Spot with High Visibility to Meet
When you meet up with potential buyers, you want to be comfortable that there's a minimal chance of anything happening. Don't get paranoid: the likelihood of there being any issue with your buyer is very, very small, but there's no reason not to be careful about your meeting. Busy parking lots are generally a good choice, since there's very little chance anyone would try anything in a setting like that.

Be Discerning and Snoop Around
Only talk to serious buyers. You will be able to know who serious buyers are: they are the people who talk in complete sentences, who ask cogent questions about the car, and who respond to your messages promptly. Don't talk to anyone who seems sketchy or throws up any sort of red flags, only discuss the deal at all with people that you are comfortable talking to. Once you've decided to meet up with a buyer, do a little bit of research before extending the invitation. In the modern day, nearly everyone has some sort of presence online, so snoop around on Facebook, google their name, see if you can find anything about them. Granted, some people are just off the network, but you can usually get a decent idea of a person by checking social media.
Don't Meet Alone
Another simple safety measure, just take a friend along to the test drive. They don't need to do anything, but would-be criminals are much less likely to attempt anything if there is more than one person there.
Trust with the Test Drive
You're in a public place, you're not alone, you've looked up this buyer online. Don't worry about handing the keys over to them. At this point, the chances that they are going to peel off with your car are very slight, and in the extremely small chance that it does happen, you can just call the police and report the car stolen.
Demand Cash or Meet at a Bank
Never accept wired money as a payment for a car, nor personal checks. Give your buyers two distinct choices: either pay in cash, or meet at a bank to finalize the money transfer. If you do anything else, you open yourself up to the serious possibility of being taken advantage of.

Make the Trade at the DMV
Giving the car over after the sale is best done in a DMV parking lot. The reason is simple: exchange the car, go inside, notify the DMV of the change of ownership, get the proper plates put on, all as part of the same process. Trading the car at the DMV will be the most convenient option by far, and if the deal doesn't go over properly, there could be an issue with proper ownership of the vehicle.
Have All of Your Papers Ready
When selling a car, whether privately or to a dealership, you need to have all your paperwork in order. The most important thing to have is the title; without the title, you have no way of proving that you have the right to sell the car in the first place. A bill of sale is also vital to the process.
There's nothing stopping you from taking care of the entire selling process all on your own. The best part of our free market system is that you are allowed to participate entirely as your own entity. Cut out all the middlemen and shysters and make the deal that's best for you.
Sources
Car Lotz –

Top 10 Tips For Selling a Car Privately

Money Under 30 – 6 Tips That Will Help You Safely Buy Or Sell Your Car On Craigslist