Tips on How to Pass Time at the Airport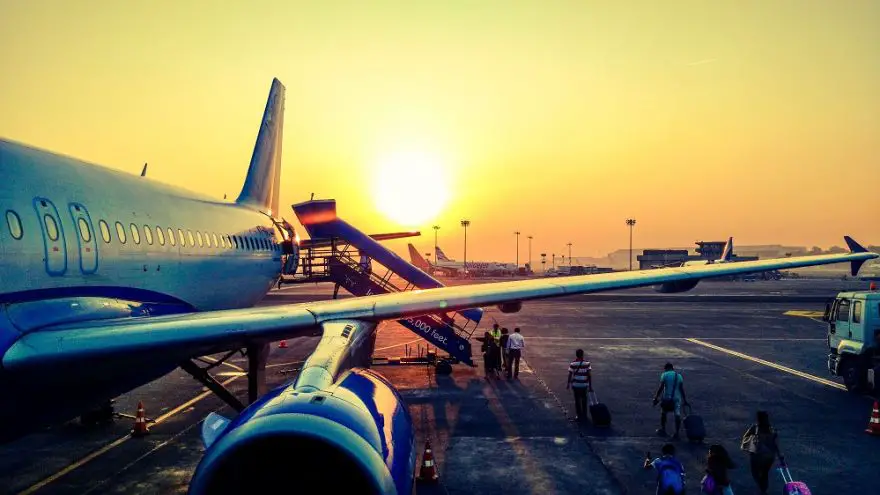 Tips on How to Pass Time at the Airport
drivrzone.com
Bags checked in. Boarding pass handed over. Now you have hours in hand before your flight boards. What can you do to pass your time without dozing off and risk missing a flight? We've compiled a list of time-passing activities that will help you stay entertained and busy while you wait for your flight.
Explore the Airport
If you're going to spend time inside of a building for hours, you might as well explore it. Many a time, airports in some of the world's most well-known cities feel like a mini city within the airport! Walk and have a look around, see what makes this airport unique from the rest. The fresh aroma of food, exotic smells of perfumes, entrancing chocolates and other goodies will ensure that your walk through the airport feels worthwhile. Don't forget to take selfies or group pictures while exploring the airport. These make some pretty precious memories to cherish later on.
Now the list of airports that are marked as world-class in their services is quite extensive, Dubai International Airport, Singapore's Changi Airport, Tokyo International Airport Haneda, Hong Kong International Airport and John F Kennedy Airport in New York are just a few of the world's airports that could take some time to explore and let us assure you they are SO worth your time!
Read
Make sure you carry a book or two with you. Especially those books that you've been meaning to read forever but never got around to. As they say, reading helps the mind explore and reach new heights. By reading at the airport you not only learn but also pass your time efficiently while waiting to board your flight.

Write
Now a days, writing has become a thing of the past. Why not try jotting down your feelings or writing a journal for a change? Maybe write what your expectations are for the trip and follow up on it once you get back home?
Enjoy The Quiet
Most airports have a room or a space that allows you to sit quietly in order to pray or meditate. Take the opportunity to get out of the havoc and chaos of daily life. Let your mind rest, away from the clutter.
Go Window Shopping
Those of you who don't have any extra cash to eat your way through or for shopping, you can always opt to do something that doesn't require any money- window shopping! Many airports have quite an extensive selection of classy and well-known shops, some even brands. Take a walk and look through the different shops that are available. Check out some of the free applications that may be available of moisturizers at gift shops or perfumes that are available for testing (this is a great option to smell good for those flying to meet a loved one). If it's your day, you may win a thing or two if there are free offers going on. It's quite alright to feel upset if you can't buy something that you really liked, just remember to enjoy the treasure of being able to see glamorous things. It sure beats staring at a wall for hours!
Explore Airport Specialties
Ask the airport staff if the airport has any special setups for the passengers. This can include something to do with nature or an internal setup that has been exclusively made for visitors. For example, Singapore's Changi Airport is known to have around six varying gardens located throughout the airport, which also comprises of an orchid garden that has a koi pond along with a tropical habitat packed with plants, a waterfall grotto and butterflies. Kuala Lumpur International Airport has managed to put a whole a section of Malaysian rainforest inside the airport of the airport to allow airport passengers and visitors a chance to explore.
Take a Trip Outside
If you have a long enough layover or waiting period before your flight, you can always choose to take a trip outside of the airport. This would of course apply to those who hold passports that either have a visa for the country they are visiting or do not require visas for entering. Once the entry matter is sorted for international flyers, forget exploring inside the airport and head on outside to see what the outside has to offer.
Many airports have direct transportation services to reach downtown. Airports located in major cities will have offers available to allow you to explore the vicinity of the airport. Make sure to ask airport staff regarding what is available for passengers outside of the airport. Singapore's Changi Airport offers visitors two-hour tours of the city to those passengers whose layover lasts at least 5 hours.
Exercise
Believe it or not, many airports even have gyms for visitors. Traveling often entails eating a lot more that you anticipated. Hit the gym and get those muscles working! Oh yes, and burn that fat while at it.
If hitting the gym sounds too much of a hassle for you, without an extra pair of clothes to work out in, you can always choose to brisk walk around the airport. Walking is one of the best forms of exercise. Download apps that count your steps to keep track of how much you've walked and how many calories you managed to burn (this is probably handy for everyday life as well, not just for your walks around the airport).

Phone/Electronic Device
Last but not least, Wi-Fi should be available throughout the airport. If none of the above options sound appealing enough, you can always turn back to social media or surfing the Internet on your phone or laptop. Perhaps watch an informative video, catch up on the news or read up on something interesting. If you have WiFi capabilities, you could always download a book to read or a movie to watch to help pass the time in the airport. This works in your favor for once you've boarded the plane as well as your book or movie will be available to turn to when you don't have Wi-Fi mid-air.  If none of that sounds appealing, call a family member or friend and catch up until it's time to board.
Get on Board
No matter how the long the wait at the airport is, you should be able to find something to do, if not a whole list of things, to make your time waiting at the airport worthwhile. Once you've spent your time wisely, board your plane and have a safe flight.
Sources
Changi Airport – Changi Airport
The Odyssey Online – 15 Things to Do When You're Bored at the Airport