Where to Stop and What to See on Your California Road Trip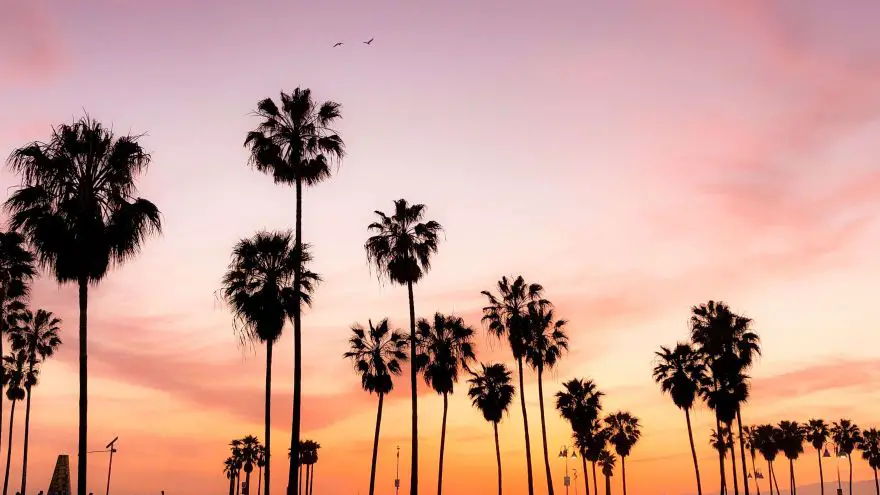 Where to Stop and What to See on Your California Road Trip
drivrzone.com
Everyone dreams of taking a vacation, the when, and where to go is always the hardest part to decide.  Depending on where you live, taking the time to go on a Pacific Coast Highway road trip might be worth the time and money.  There are unforgettable beaches, parks, and cities to see and visit.  There is something for everyone to do and see, but this trip will also have the making of incredible memories.
Let's look at some of those sights and cities to see if you happen to travel that way.

Top Spots to See
Now depending on which direction you go or how long you are planning to go, there are many different things to see and visit.  Here is a list of the most popular and top spots to visit and see while taking the California coast road trip, which is also known as Highway 1 and will cross with Highway 101.
San Francisco
San Franciso is going to be either your starting or endpoint depending on which way you decide to travel.  Obviously, this city is famous for it's Golden Gate Bridge and the hilly streets.  Spend a few days looking around and stop at some of the more popular sites to see, like the bridge itself, or even the Golden Gate Park.  The park has several museums, historical monuments, and gardens.
Riding on the cable cars throughout the city will give you a beautiful view of the city, and then you won't have to navigate the hilly streets on your own.
Some other highlights in San Francisco are:
Alcatraz
Fisherman's Wharf
Disney Family Museum
Chinatown
Half Moon Bay
Union Square
Santa Cruz
Here you will want to see the Santa Cruz Beach Boardwalk. It is here that the old-school Americana vibe lives on.  In addition to the beach itself, the boardwalk has an amusement park, arcade, and many other family attractions.
There is a surfing museum in the area since Santa Cruz is widely known as one of the best surfing cities in the country.  The Wharf has lovely restaurants, shops and, also, if you are the boating and fishing type, there are whale watching and fishing expeditions.
Depending on how much time you have, here are some other attractions:
Roaring Camp Railroads
Santa Cruz mystery spot
Big Basin Redwoods State Park
Monterey
This city is best known for its cannery history, so here we recommend going to the Cannery Row and Fisherman's Wharf area.  If you visit here, this will be an area for those of you that like nature and wildlife.  One of the best aquariums in the country is located here – the Monterey Bay Aquarium.
Take a drive and see some fantastic wildlife, such as sea otters, harbor seals, and whales if you are lucky enough.
Carmel-by-the-Sea
So who is thinking of some sweet caramel candies?  Well, you are partly right, while it does have some candy stores, this town does not have any big attractions here, you will find some shops and art galleries.  Carmel is known for being a very pet-friendly area, so if you are traveling with your pet, you should be able to go to beach areas and even some restaurants here with them.
If you are a Clint Eastwood fan, this is the town to visit.  Since he was the former mayor of this lovely town, there is also a bar he used to own there called the Hog's Breath Inn and a hotel he does own called Mission Ranch.
Big Sur
This is a stretch of coastline between Carmel and San Simeon.  This part of the coast is a vast, stark area with steep cliffs and more commonly mudslides.  This part of the highway can be closed due to the mudslides, so make sure you check before going.
If you are into hiking, camping, mountain climbing, or any outdoor activity, this is the area for you.  There are plenty of picture opportunities for you here with your family with some beautiful scenery and backgrounds.
One of the most photographed areas is the Bixby Bridge, which is one of the tallest single-span concrete bridges in the world.  Also, make sure you plan on either driving through the area and staying in the next town or city, or plan on setting up camp.
San Simeon
This tiny little town is home to Hearst Castle, a popular tourist attraction along the coast.  This is a hilltop mansion built by the late newspaper mogul William Randolph Hearst and architect Julia Morgan.  This mansion was started in 1919 and took 30 years to finish.  There are guided tours of this beautiful mansion as well as it's gardens.
If you're looking for other things to do while in this small town, we recommend the Elephant Seal Rookery. This is where thousands of elephant seals can be seen on the beach.
Morro Bay

Morrow Bay gets its name from an enormous landmark in the form of Morro Rock, which is sitting in the harbor.  You can't walk or climb on the rock, but as your approach from miles away, you will notice it.
This rock is a 481-foot volcanic plug and is one of the most popular plugs in the area.  Nine plugs in a chain called the Nine Sisters are in the Los Osos Valley.
Other notable mentions in this seaside town are:
Morro Bay Museum of Natural History
Highway 41 Antique Emporium
Morro Bay natural Estuary
Pismo Beach
This area is a popular camping destination, there are few restaurants but 17 miles of beach to explore.  If you happen to stay here longer than a couple of hours, you will be doing camping like activities.  One of the unique things to do here is the sand dune riding at Oceano Dunes State Vehicular Recreation Area.
If you like clams, you are going to want to stop and have some local clam chowder, as Pismo Beach was once known as the "Clam Capital of the World" due to the number of clams on the beach. This is also home to the largest colony of monarch butterflies that migrate during the winter months clinging to the trees in Pismo Beach.
Solvang
When you think sunny California,  you don't necessarily think of Denmark.  Solvang was founded in 1911 by Danish immigrants and would thrive with Danish culture.  Sadly today, less than 15% of the population claim their heritage, however, the town still has it's a visual appeal.
Half-timbered houses, rooftop storks, and other unique European flares still exist and make it a popular tourist attraction.  Explore the eateries and shops, and while doing that, don't forget to try an ableskiver, which is a danish pancake.
For those of you who are animal fanatics, try these places:
Alisal Guest Ranch
Ostrichland USA
Quicksilver Ranch
Clairmont Farms
Santa Barbara
American Riviera was the nickname given to this area due to its stretch of beaches, hills, and Mediterranean-style stucco Spanish colonial buildings.  Other smaller towns on the coast may not have historical attractions, but this town does.  There are numerous cultural and historical sites such as Mission Santa Barbara, Presidio of Santa Barbara, and the Santa Barbara County Courthouse, which has a tower that you can see a great view of the city.
Malibu
Here you will find stretches of beach with celebrity homes and the Getty Villa.  Many actors and actresses make Malibu their home, with 21 miles of coastline, the features are stunning as well as the mansions and estates that line the coast.  There are amazing canyons, horse ranches, and waterfront restaurants.  Zuma Beach is known for its excellent surfing and Point Dume Beach, where the dolphins play.
Los Angeles
The City of Angels is a booming area with tons of sightseeing spots and a thriving food scene.  Mainly known for Hollywood and the film industry, here you can visit numerous movie studios, stroll down Hollywood Boulevard and the Walk of Fame.  Not to mention the famous Hollywood sign, which is an iconic symbol of LA.
Let's not forget the infamous Rodeo Drive and all the shopping for pricey items.  Walking through LA will no doubt have the potential for running into a celebrity on the go.  This area has many attractions and sites to see, and would probably take you days to see all of them, but to give you some ideas, here is a list of some of the more popular destinations in LA.
Warner Brothers
Griffith Observatory
Universal Studios
TCL Chinese Theatre
Hollywood Museum
Getty Museum
Notable Spots to See
Now that we have given you some popular spots to visit on your California coast road trip, let's give you some significant places to visit if you have the time.  Since these may not be as popular, they do offer some great sites and shops to see.
Crescent City
Humboldt Redwoods State Park
Fort Bragg
Point Reyes
Pigeon Point
Santa Monica
Palm Springs
Yosemite National Park
Napa county
Sonoma county
Ventura/Channel Islands
Santa Ynez Valley Vineyard
Point Sand Dune
Anaheim
Orange County
Huntington Beach
Laguna Beach
Oceanside
Encinitas
California Road Trip Realized
All the above areas will give you some great ideas for some California vacation spots if you are looking to travel for a day or take that road trip through California.  Any way you decide to go, whether it is north to south or vice versa, this will give you plenty to do.  Try to take a week or two when planning your vacation and make sure to write out where you want to go and pack the appropriate gear.  Have fun, and enjoy the sites and scenery.
Sources
Most Read